Witness how the Texas trio spawns their brand of atmospheric Thai-funk rock with an expansive use of 'verb and a pair of road-trodden, vintage-styled instruments.
Reverb addict Mark Speer and badass bassist Laura Lee (above left) met with Premier Guitar's John Bohlinger before their ultra-hip, sold-out show at Nashville's Basement East. Speer and Lee took the crew through their non-conventional approach to nuevo-vintage tones.
---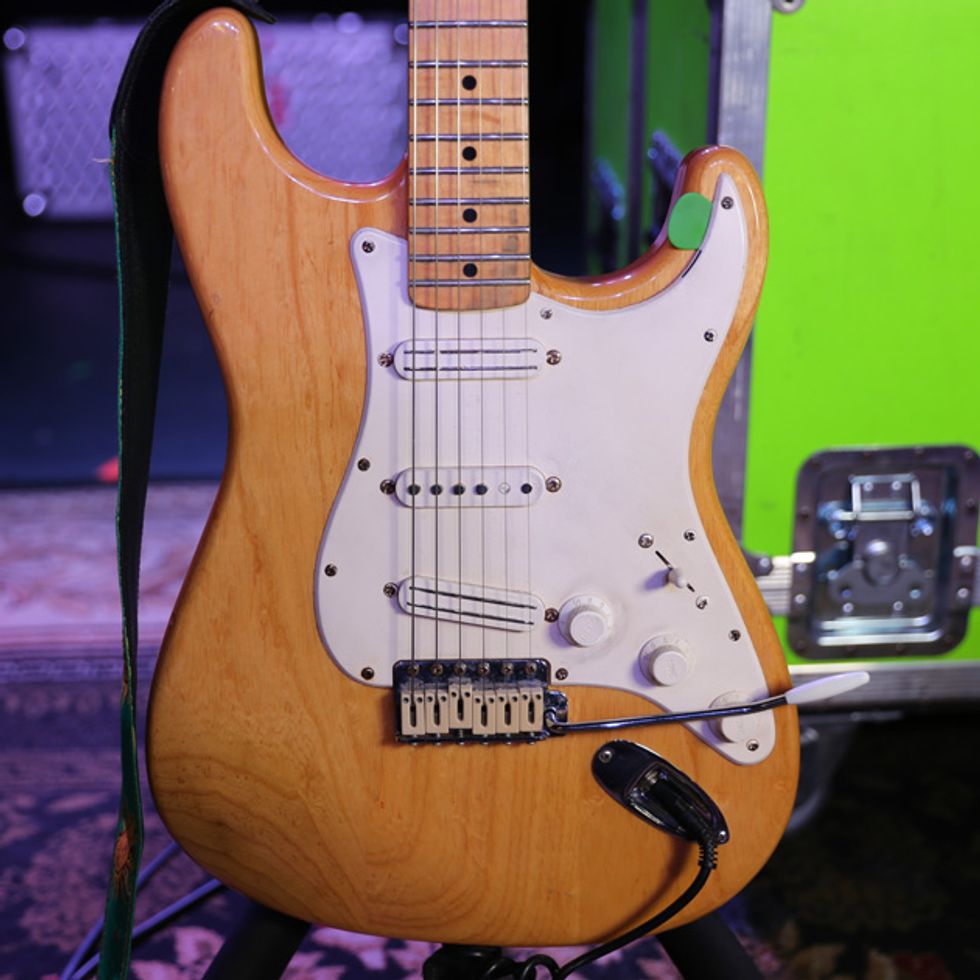 Mark Speer tours with a single guitar: his 2001 Fender Classic Series '70s Stratocaster. Speer hot-rodded the Strat with DiMarzio Cruiser pickups in the neck and bridge as well as extra-large frets and a TUSQ saddle and string trees. This Strat stays strung with D'Addario Chrome flatwound (.042; .032; .024; .016; .012; .010) strings. Amazingly, Speer has played the same (almost) round Jim Dunlop Green (.73 mm) Tortex pick for years.
Mark Speer tours with two Fender '68 Custom Deluxe Reverb reissue combos. One serves as a backup.
Mark Speer plugs his Strat into a Dunlop Fasel Crybaby Wah. From there, the signal hits a Boss PH-3 Phase Shifter, a Boss DS-1 Distortion, an MXR Dyna Comp Mini, an Electro-Harmonix Holy Grail, and a Strymon El Capistan. The Strymon utilizes a Roland EV-5 expression pedal that sits off to the side of the board. A Cioks DC5 supplies the juice.
Laura Lee's main axe is her 2009 SX Custom Handmade J-style bass that's been upgraded with DiMarzio Ultra Jazz pickups and strung with D'Addario Chrome flatwound strings.
As a backup, Laura Lee carries her mystery brand, Hofner-esque short-scale hollowbody that is also strung with D'Addario Chrome flats.
Lee carries two late '60s-era Fender Silverface Bassman Tens with one holding down the backup role.
The lone effect in Laura Lee's signal chain is this Keeley Bassist Limiting Amplifier that's on nearly the whole time.