10 Add-Ons to Spruce Up Your Pedalboard
From risers to LED tamers, footswitch covers, junction boxes, light systems, and more.
Guitarists and bassists are generally fond of gadgetry, and both take great interest and pride in putting pedalboards together. Often, a pedal or pedalboard needs a little sometin'-somethin' to optimize, so we've rounded up 10 tools to consider.
ROCK STOCK PEDALS
The Bright Switch
Keep your phone charged and pedalboard lit at the same time with this dual-USB, small-footprint stomp, which includes a 17" USB LED light attachment.
$49 street
rockstockpedals.com
BAREFOOT BUTTONS
V1 Standard
If you prefer playing shoeless, these inexpensive buttons will fit most major pedal switches and triggers, and will save your feet from step-on-a-Lego-style pain.
$9 street
barefootbuttons.com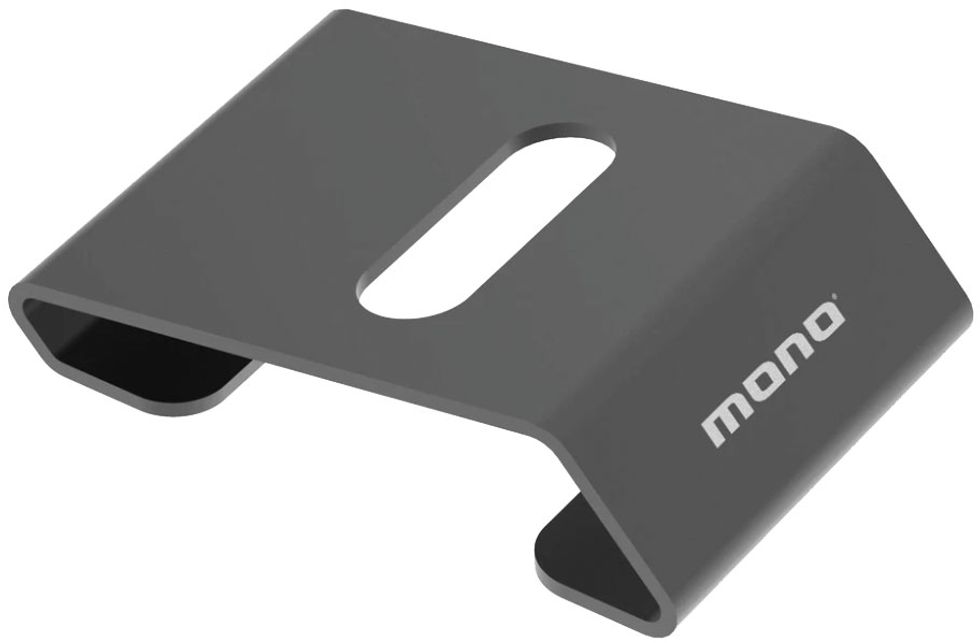 MONO
Pedalboard Rise
Cut from a single piece of aluminum, the ergonomic inclined plane of this universal riser allows for forward-facing placement for easy reach or backward facing for higher elevation of pedals.
$30 street
monocreators.com
ROCKBOARD
LED Damper
If you find yourself blinded by the bank of LEDs on your 'board, these self-adhesive caps will dampen the glare, but still allow a pedal's status to be visible, even in broad daylight.
$8 street (5-pack)
rockboard.de
OPTION KNOB
WingMan
This wing-shaped dial allows you to easily replace a factory knob (using the included inserts for a firm fit) and achieve real-time foot control over your effects parameters.
$10 street
wingmanfx.com
---
HELWEG DESIGN
Pedal Mounting Risers
These minimalist 2" risers also function as a mounting bracket (no Velcro required), will work with virtually any pedal enclosure, and create open space on all sides and beneath.
$21 street
helwegdesign.com
TEMPLE AUDIO
RGB LED Light Strip
This remote-controlled pedalboard LED lighting system will provide adequate lighting to see your knobs and settings, and set your rig apart with its mellow, color-selectable glow.
$21 street
templeaudio.com
EBS
2nd Row Pedal Riser
This lightweight and universal riser offers comfort and more secure switching by raising a rear-row pedal (or two minis) while hiding loose cables.
$25 street
ebssweden.com
ONE CONTROL
Junction Box
Designed to be the beginning and end of a signal chain, this convenient input/output box helps to keep everything clean and organized on a pedalboard.
$45 street
one-control.com
SINGULAR SOUND
BeatBuddy Mini 2
When you need your drummer and he/she isn't around, this stompbox-sized drum machine provides 16-bit sound performed by pro drummers with more than 200 styles onboard.
$149 street
singularsound.com
---