Vince Gill and Paul Franklin
Bakersfield
MCA Nashville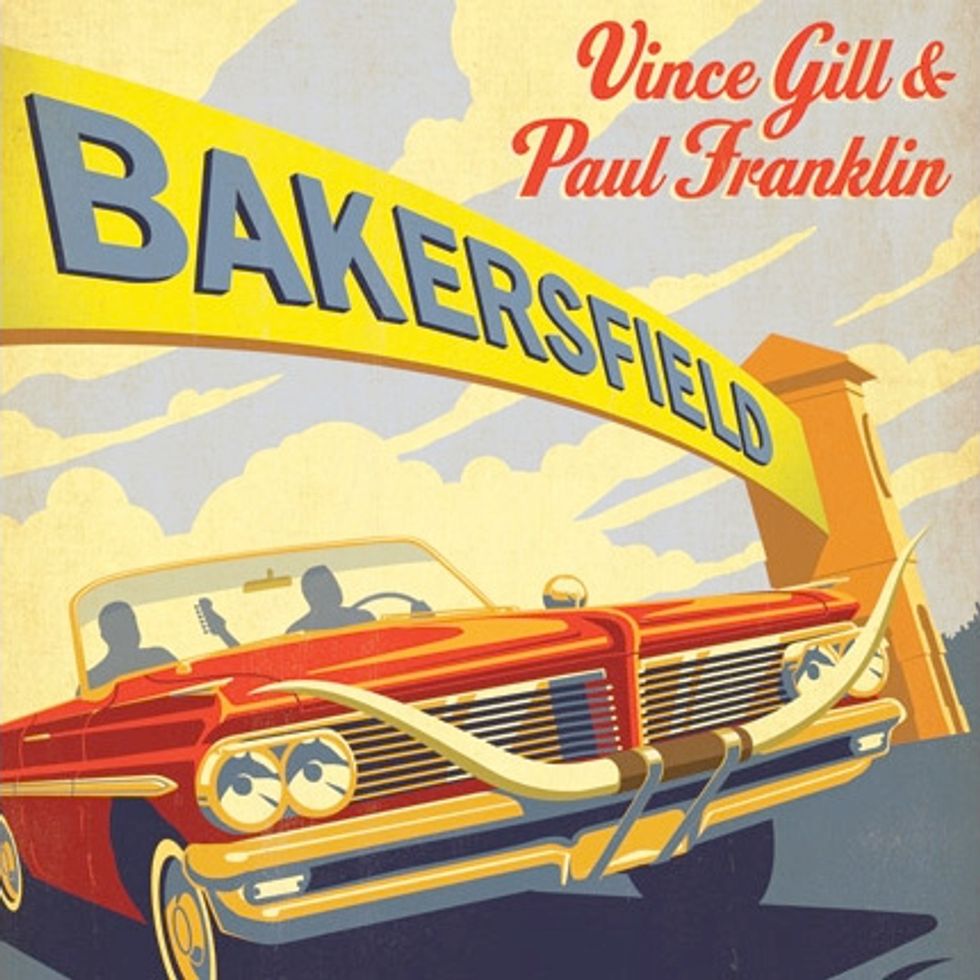 Now that modern country music has veered more toward the pop metal of the 1980s, it's sublimely refreshing to hear how two grand masters of guitar pay homage to what many people consider the Golden Age of country. On Bakersfield, Vince Gill and pedal-steel guitarist Paul Franklin team up for a collection of tunes that harken back to the time when the sounds coming out of Southern California rebelled against the overproduced string-laden tracks that Nashville was producing at the time.
Gill's tone is pitch perfect—just the right amount of Tele snap—and he admirably handles all the lead parts while Franklin's weeping pedal steel bends (especially on "The Bottle Let Me Down") show exactly why he's been a first-call session player for decades. Drawing exclusively from the catalogs of Merle Haggard (who contributed to the liner notes) and Buck Owens, Gill and Franklin aren't out to reinvent the tunes, but they find a way to interject their own style and, in doing so, allow the songs to breathe. The opener, "Foolin' Around" is a great showcase not only for the country shuffle of bassist Willie Weeks and drummer Greg Morrow, but Franklin's swinging fills that always seem to fit around Gill's vocals with restraint and taste. Bakersfield is a perfect example of taking inspirado from your heroes and using your talents to move the music forward.
Must-hear track: "Nobody's Fool But Yours"