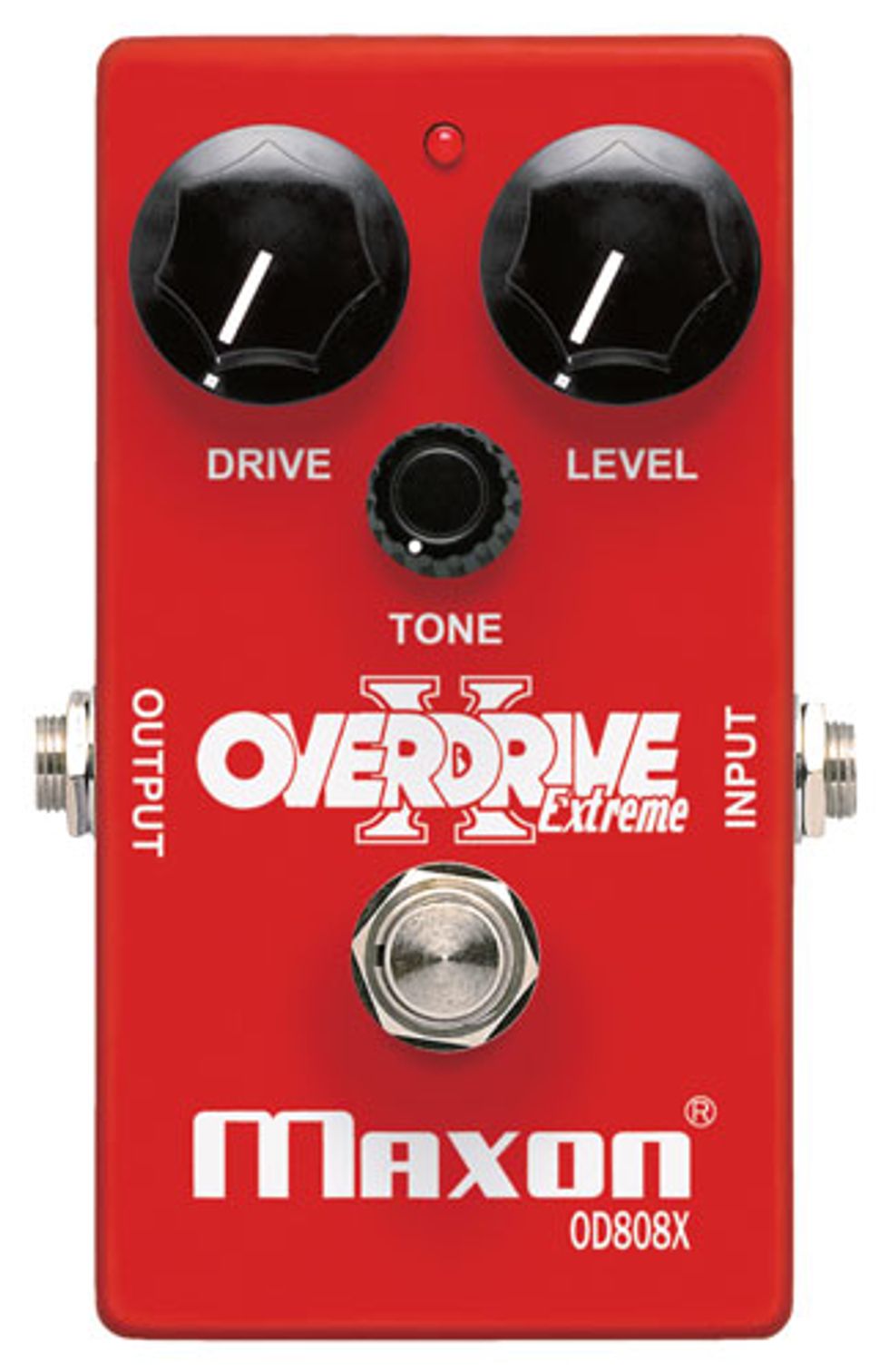 Clifton, NJ (October 24, 2014) -- Godlyke, Inc. is pleased to announce the release of the Maxon OD808X Overdrive Extreme.
Based on the classic "808" circuit that Maxon invented over 30 years ago, the OD808X offers a wider frequency response with an extended hi-frequency range. This added tonal range has been carefully tuned to provide additional clarity without becoming harsh, and will also accentuate high-gain settings.
The Overdrive Extreme also offers more gain and harder clipping than the standard OD808, creating amp-like distortion with excellent note definition. An increased output level allows the OD808X to be used as a semi-dirty booster to drive an amp.
Features:
Drive, Tone and Level Controls
Buffered bypass switching with low impedance output to drive long cable lengths without loss of signal.
Status LED indicates bypass/effect and battery condition for trouble-free performance.
9V battery or AC adaptor operation
3-Year Limited Warranty
Made in Japan
List Price $209 / Street Price $159
For more information:
Maxon