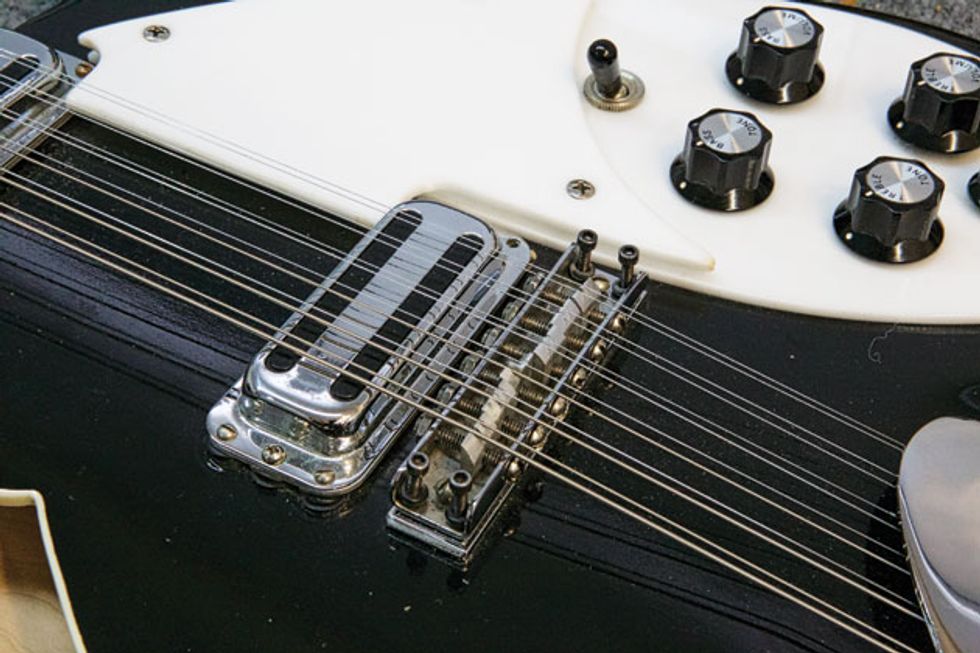 Photo 2—The string spacing is noticeably off at the bridge, not only within the pairs themselves, but also between them. Compare the 4th, 3rd, and 2nd courses, for example. Photo by Andy Ellis.
Cutting nut slots. The string slot depth adjustment is done with nut files that correspond to string gauge. String slotting in the nut is very important for comfort, sound, and tuning. Slots left too high will impede playability and make the first position notes sound sharp when they're fretted. But if you cut the slots too low, the strings will rattle when played open. [For an in-depth explanation of how to remove an old nut and carve a new one, read "How to Convert a Flattop to Nashville Tuning."]
When filing the proper depth of the string slots on a 12-string nut, keep in mind that the bottoms of the slots should be cut so each string clears the 1st fret by the same amount. Again, we're dealing with very different gauges in each octave pair. On a 12-string guitar, you might assume that keeping the tops of the strings level in each pair would make it more comfortable to play—and this is true. But by doing so, the lighter-gauge string would have more distance to travel to contact the top of the fret, and this can pull them noticeably out of tune.
At our shop we cut slots so a string clears the 1st fret by a few thousandths of an inch more than it would clear the 2nd fret if held down at the 1st fret. As you might imagine, this is a subject that generates lots of debate, and you can find online tutorials supporting a variety of theories—some good, some baloney.
Dealing with the saddles. The next thing we look at is the bridge. We saw that on this Ric, the string spacing was uneven by any standard (Photo 2). This is one of the most important aspects of playability. If the strings aren't evenly laid out, it gets hard to differentiate between the pairs, which can cause confusion when you're playing.
Also, the string radius across the bridge was uneven and didn't match the fretboard radius. For optimal playability, you want the string saddles to follow the curve of the frets.
And that's not all: Unlike some electric 12-string guitars, this Ric doesn't have individual saddles for each string, but instead uses a single aluminum saddle for each pair. This can make it impossible to correctly intonate strings with very different gauges, such as within the 6th course with its .046 low E and .026 high octave.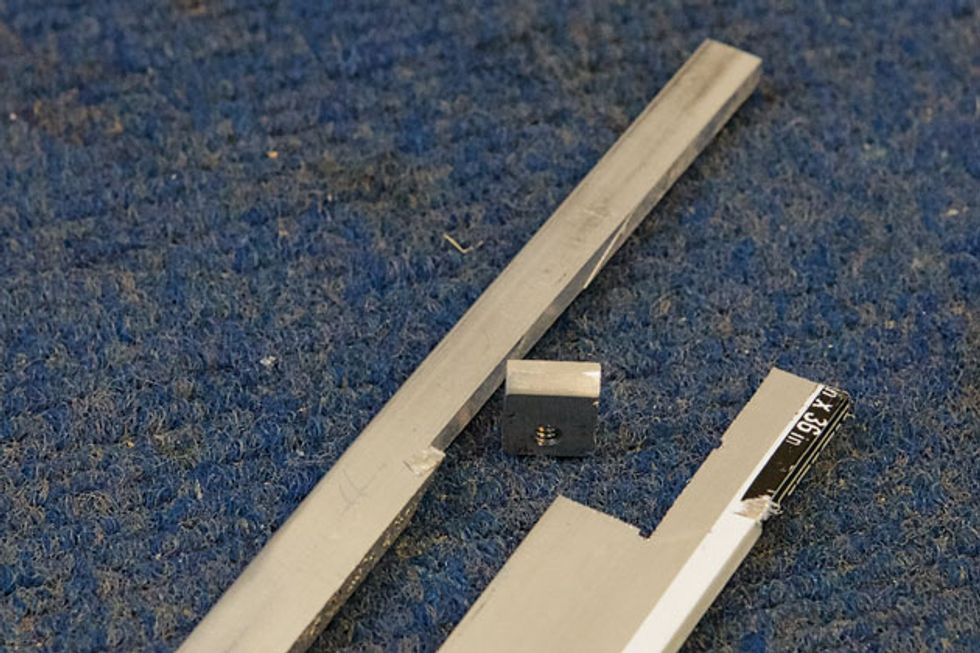 Photo 3—Cut from an aluminum bar, this custom saddle has been drilled and tapped for its intonation screw and is now ready to be shaped with a file. Photo by Andy Ellis.
To fix these problems, we decided to replace several saddles with new ones we'd fabricate from aluminum bars (Photo 3).
Finding the intonation points. After cutting the saddle blanks, and drilling and tapping the holes for each saddle's intonation screw, we installed the new saddles on the bridge and strung everything up to pitch. Because of their disparate gauges, some string pairs need different points of contact on their shared saddle, so our next step was to manually file these in. But how do you find each string's unique intonation point?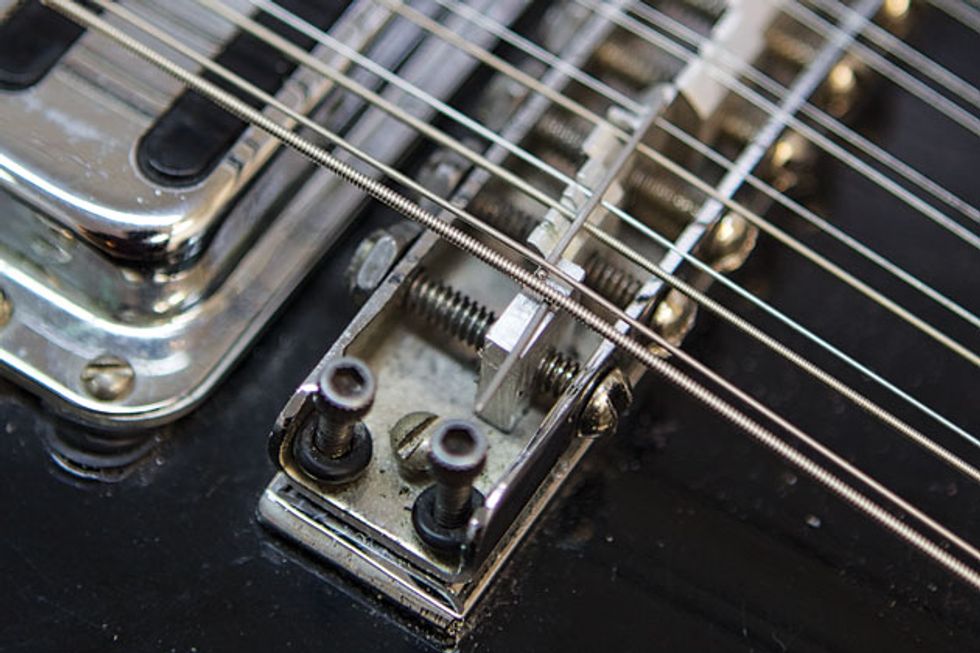 Photo 4—Using pieces of a thick plain string to determine unique intonation points on the saddle shared by the
6th-course octave pairs. Photo by Andy Ellis.
Here's our simple trick: First we cut two short lengths from a thick plain string, and then placed one of these lengths between each string and the saddle (Photo 4). After tuning to pitch, we checked the intonation with a precision electronic tuner, moving the string pieces forward or backward—like you would with individually adjustable saddles. Once we were satisfied with the intonation, we marked the spots on the saddle to give us an idea of how to shape the top with a file.