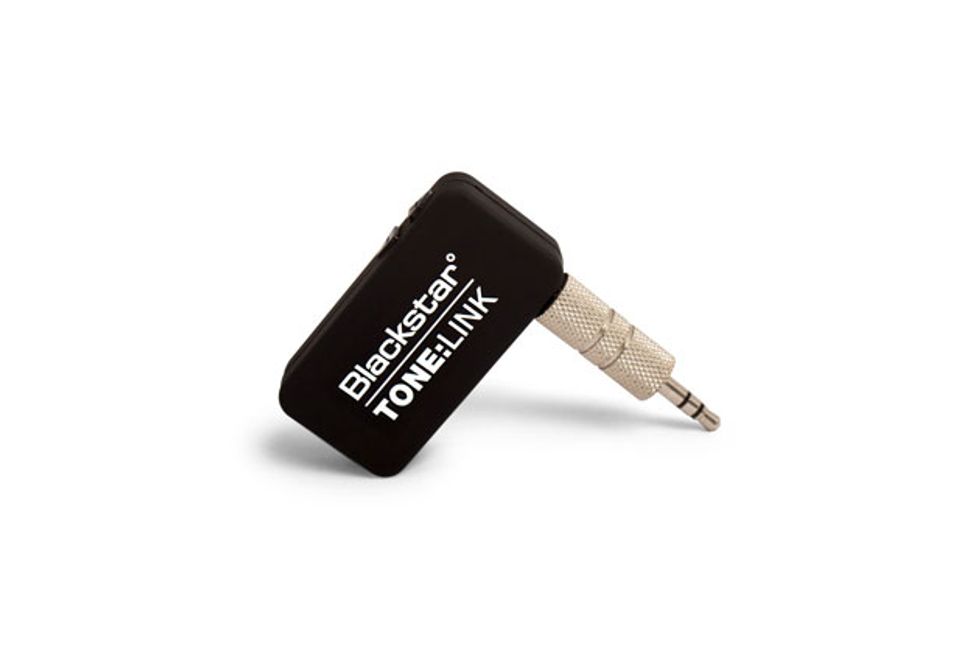 Melville, NY (November 19, 2015) -- Only a small number of amps on the market today have Bluetooth as a standard feature, which makes the new Tone:Link Bluetooth Audio Receiver from Blackstar the perfect accessory for any musician. Tone:Link adds Bluetooth audio to any guitar amp with line-in and works with PAs, home stereos, headphones, car speakers and If used with a phone, it becomes a hands-free Bluetooth speaker for vehicle systems.
By Plugging into the line-in jack of any guitar amp, Tone:Link offers music playback with up to a 65 foot wireless range and a built-in lithium-ion battery, which delivers eight hours of battery life and micro-USB charging.
"Perfect for practicing at home with your amp, or listening to tracks in your car on the way to a gig, the new Blackstar Tone:Link is a great and affordable way to get sounds from your Bluetooth device onto your amp or PA, without the inconvenience of cables," said Loren Molinare, US Product Manager for Blackstar Amplification.
Available in early December 2015 for $29.99.
Features:
Two-link: can connect two Bluetooth devices at the same time
Long distance reception, more than 20 meters/ 65 feet in open spaces without obstacles
Super clear audio
Supports mobile, laptop, phone, tablet, or any device with compatible Bluetooth
Built-in Li-battery with low power consumption for long use
Cables and connectors supplied
Full color display packaging
Working time: Up to 8 hours music playback or continuous with Micro-USB charger
Compact dimensions: 50 x 25.5 x 11 mm
Watch the company's video demo:

For more information:
Blackstar