Be it a bargain find or pricey acquisition, Strat-style axe or the real deal, it might be time to go pickup shopping if your guitar's tone is less than inspiring. We've rounded up 10 sets to help get you started.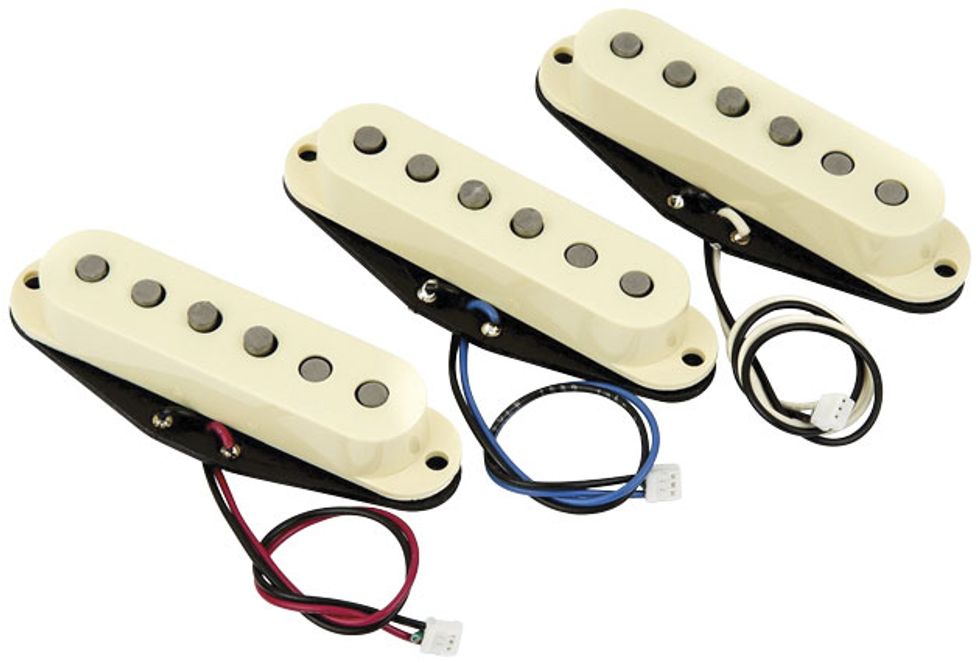 FENDER
Texas Special
Characterized by midrange chirp, crystalline highs, and tight bass, these pickups have an overwound single-coil construction for producing big and searing Texas-blues tone.
$199 street
fender.com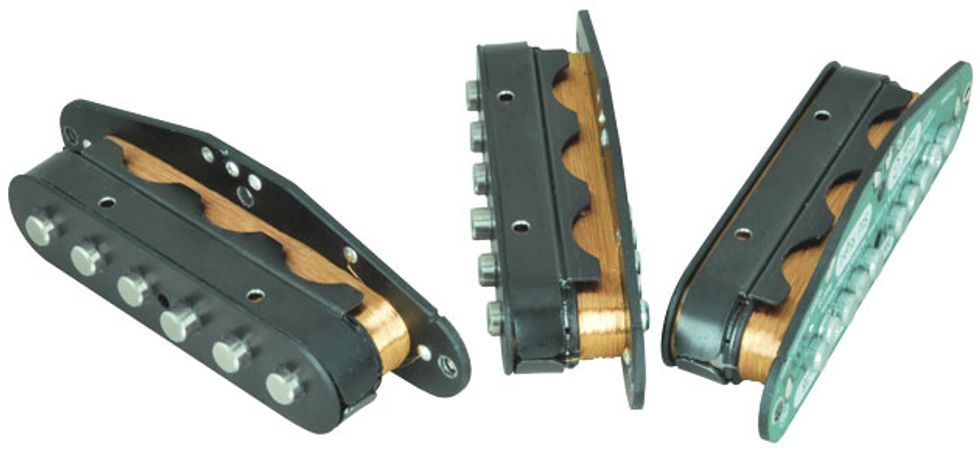 KINMAN
Traditional Mk-III
This Zero-Hum set features proprietary alnico-5 rod magnets and is intended to sound and perform like gracefully aged '60s pickups with a softened attack and no high-end brittleness.
$264 street
kinman.com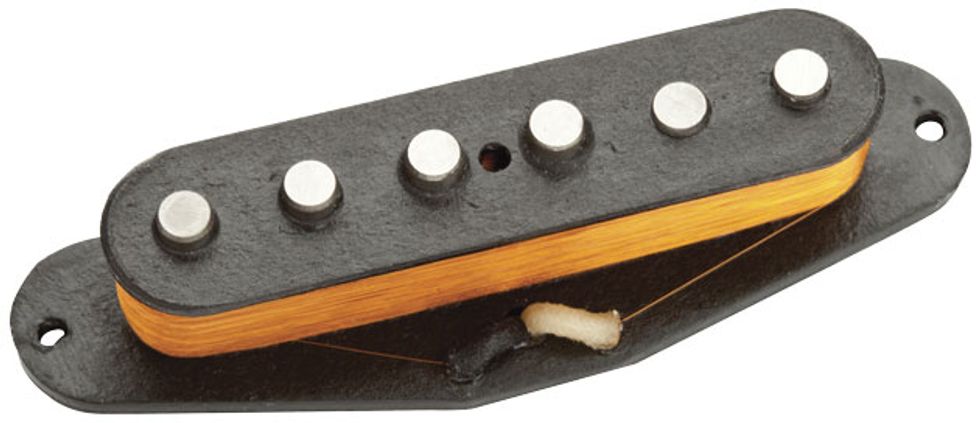 SEYMOUR DUNCAN
SSL-1 Vintage Staggered
Using hand-ground alnico-5 rod magnets and heavy Formvar magnet wire with a special wind pattern, this set is meant to produce tone with bounce and sparkle reminiscent of the best '50s Strat pickups.
$159 street
seymourduncan.com