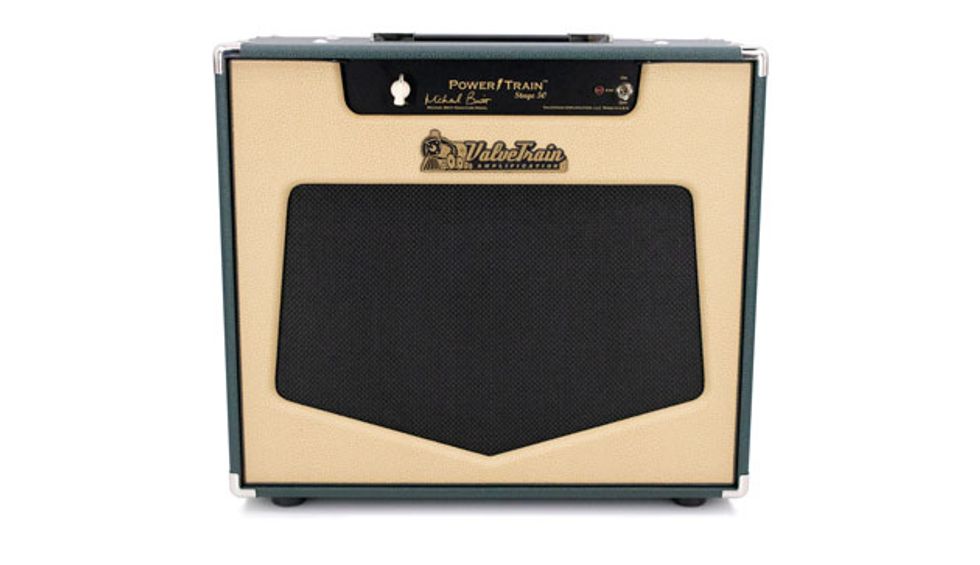 Altamonte Springs, FL (July 3, 2019) -- ValveTrain Amplification announces the Michael Britt Signature Model of the PowerTrain Stage 50 All Tube Monitor. Rick Gessner, owner of Valve Train, explains; "We created the Power Train series for the guitarist who needs the convenience and versatility of modeling/profiling amplification but wants the tone, feel, and performance of an all tube power stage."
"We are thrilled to be working with Michael on this project. Michael Britt is the guitarist from the multi-platinum country band Lonestar and is also regarded as one of the world's foremost authorities on the Kemper Profiler. Michael has created hundreds of MBritt branded profiles, IR and Custom Presets for the digital world. As a touring professional he really understands what the on stage requirements are for this modern approach to guitar tone. With his years of experience in the digital environment we couldn't be happier to work with him to create this new model."
Michael states that "My Signature Model PowerTrain 50 is the perfect complement to my Kemper. It gives me the feel and response of a real tube amp with the flexibility of my profiles. The Perfect marriage of Analog and Digital."
The PowerTrain Stage 50 Michael Britt Signature Model is finished in Emerald Green tolex and comes equipped with Michael's personal choice of speaker, the Eminence Red, White & Blues. This monitor delivers 50 watts of all tube Class A/B analog power.
Street Price for the Michael Britt PowerTrain Stage 50 is $1549.00
Like all other ValveTrain products the Michael Britt Signature is are made by hand in the US at the Valve Train facility in Altamonte Springs, Florida and will be on display at Booth #956 at Summer NAMM 2019.
For more information:
ValveTrain Amplification