We made it. To the end of a year that has already gone down in infamy as one of the weirdest (and worst) in decades.
As the pandemic turned the world upside down nine months ago, many musicians and their livelihoods were heavily impacted. No concerts, no touring, album release dates postponed, restricted studio access, and let's not forget the dangers of actually being in the same room with other humans (sometimes that's necessary to make songs). But let's try to forget all that for a moment and focus on what really matters: music! The silver linings of tough times can be sweet: beautiful and amazing albums were made this year, connecting us isolated social distancers, and helping us tread water.
At best, this list will open up some new tunes for you to spin at home this holiday season as you're welcoming a new year ahead. At worst, you can just skip what you don't like. (But surely listening to any of these albums would be better than reliving this year!) Either way, let us know which albums were your favorites in the comments below.
As we say good riddance to 2020, we wish you this sentiment with more oomph than you know: Happy Freakin' New Year!
---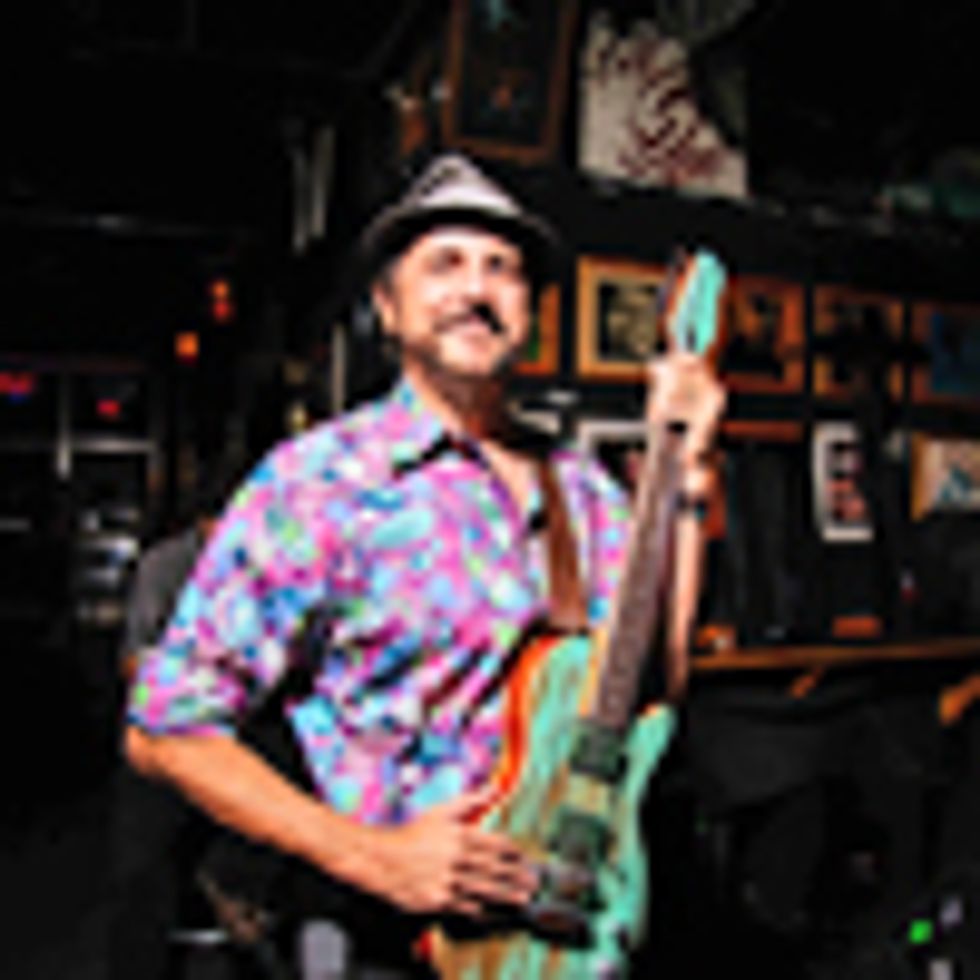 TED DROZDOWSKI
SENIOR EDITOR
I've sought refuge during the pandemic—mental deliverance and comfort food for the soul—in my roots. Blues has long been a source of the latter for me. And Mississippi Suitcase is elemental: a celebratory bonfire, radiating Parcek's virtuosity, creativity, and musical intelligence.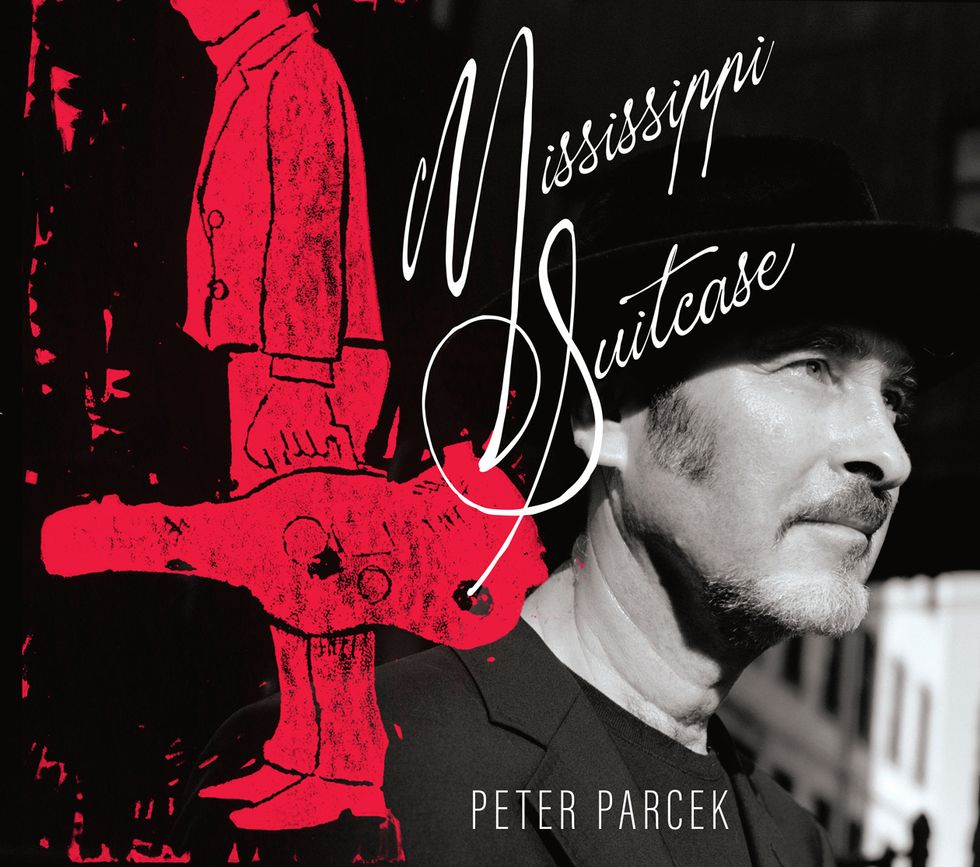 Peter Parcek
Mississippi Suitcase
It's not simply his world-class and richly original guitar playing, which dances on an emotional high wire between transcendent invention and deep tradition, or his songwriting, which illuminates all the corners of our humanity, that makes him such an important and hauntingly expressive artist in today's blues and roots scene. Or even the way his singing breathes with life and wisdom. There's also his ability to reframe classic material, whether by Sonny Boy Williamson or Lou Reed, in a way that's respectful of history and yet resonant in the present. He can be wild and unpredictable, yet resolute as granite. And, like a bonfire, he burns. He is truly a master, and I love this album.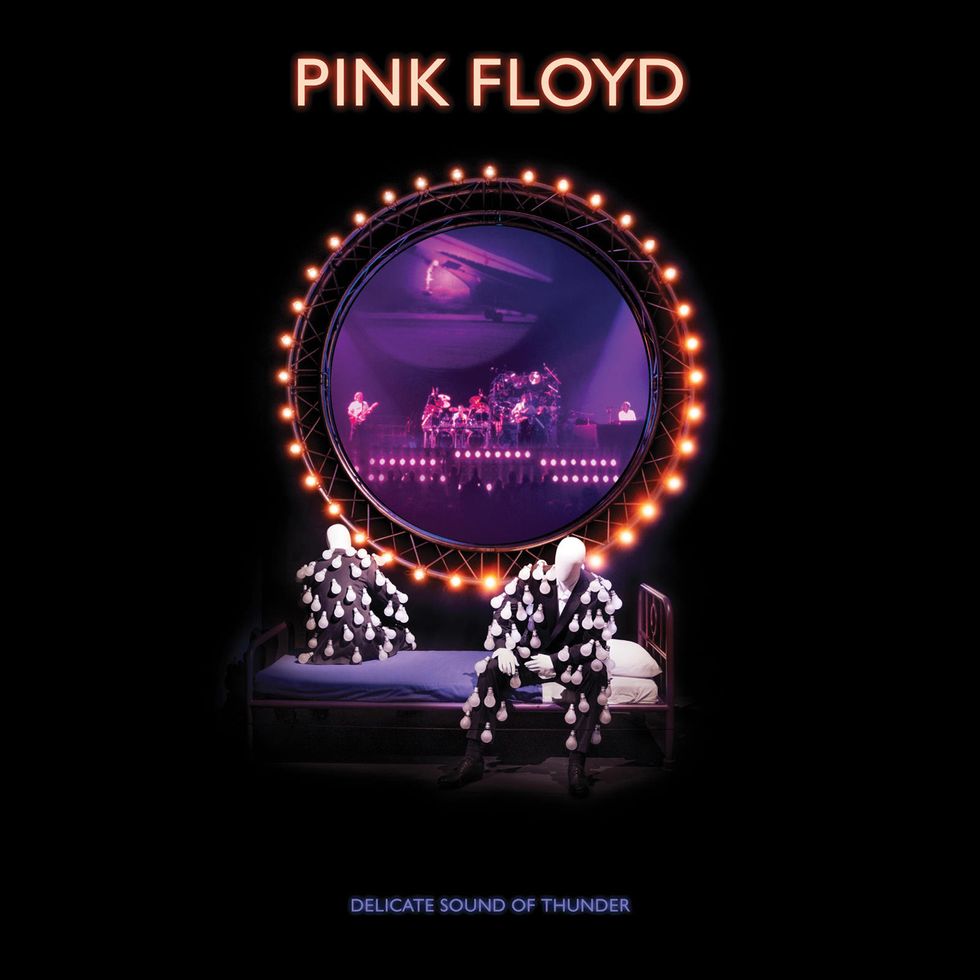 Pink Floyd
Delicate Sound of Thunder
Pink Floyd has been my shelter in this year's storm. I revisit everything in the band's and David Gilmour's catalogs constantly, finding warmth in the weirdness and beauty, and in the empathy of their finest lyrics, and uplift in Syd Barrett's and David's performances. So it felt like this reissue, recorded during the 1987 Momentary Lapse of Reason tour, was a gift made for me. The remastered sound and the performances are killer—a sonic, psychedelic spa I can soak in infinitely, and there's music not on the original release, including the wordless wonder "The Great Gig in the Sky." And while I love Syd's left-field virtuosity, nobody has a more beautiful, burnished tone than David, and the delicate precision of his bends and phrasing cut to my heart. I really get lost in his playing, in the best way possible. Adding to my Floydian refuge was the also-just-reissued book Barrett: The Definitive Visual Companion, by Russell Beecher and Will Shutes, packed with early photos of Syd, with and without the band, and his paintings and drawings, including work through the early mid-2000s. It's a fascination look inside a wonderful and difficult mind.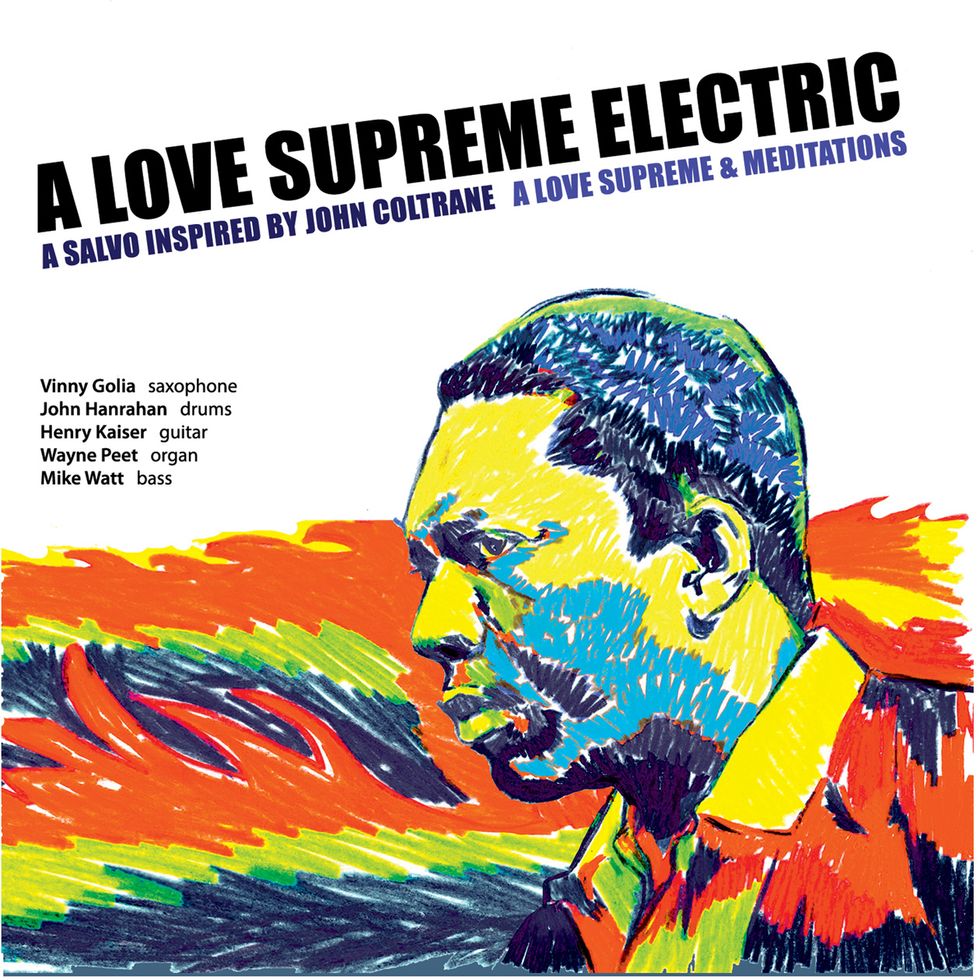 Henry Kaiser, Mike Watt, Vinny Golia, Wayne Peet, and John Hanrahan
A Love Supreme Electric: A Salvo Inspired By John Coltrane—A Love Supreme & Meditations
This two-album set answers a theoretical: What if Coltrane had survived cancer and joined Miles Davis in pioneering electric jazz? Five of the world's finest improvisors weigh in via compositions from the two brilliant 'Trane albums in the title. There's a lot of mystery, satisfaction, and surprise in these 12 performances, as instrumental voices blend and fracture, melodies skyrocket and flare, and notes tumble in a stampeding herd or slowly and elegantly stretch like lazy cats in the sun. Kaiser's guitar playing is full of energy and invention, but, honestly, so is everyone's. At times there are clear nods to Sonny Sharrock, who was himself a Coltrane disciple, and the improv supergroup Last Exit. During pandemic isolation, this rune to chaos and control (and Coltrane, of course!) is a marvelous reminder of freedom—and a reminder that free jazz has always been about human, rather than musical, liberation.
Most-anticipated 2021 releases: Please, Tom Waits … please, this year! Any unreleased Sonny Sharrock, R.L. Burnside, or Junior Kimbrough recordings. More great discoveries and productions from Dan Auerbach and his Easy Eye label. And new music from Julian Lage, Anthony Pirog, and Valerie June.
---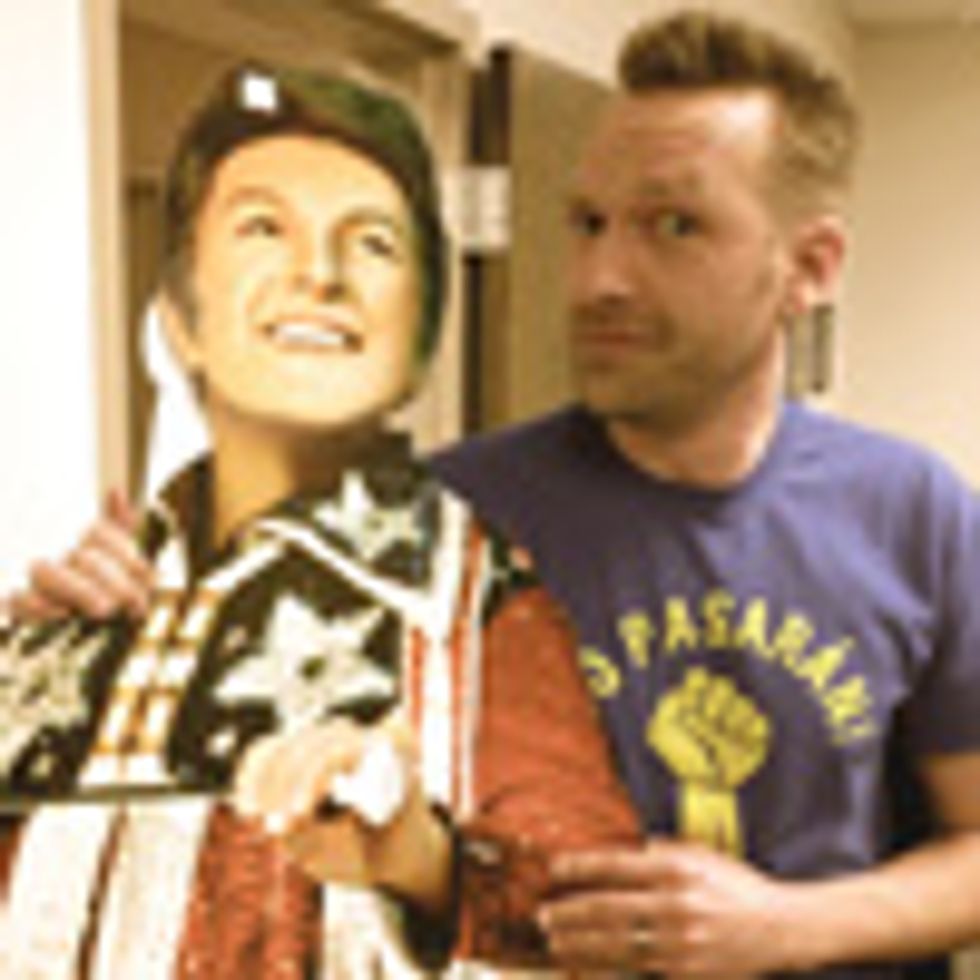 SHAWN HAMMOND
CHIEF CONTENT OFFICER
Dana Margolin's manic, unvarnished vocals and jangly 6-string work on the Brighton, U.K., quartet's fifth outing land it in the realm of the paradoxically bittersweet—a feel-good-feeling-bad 21st-century rebirth of the Cure,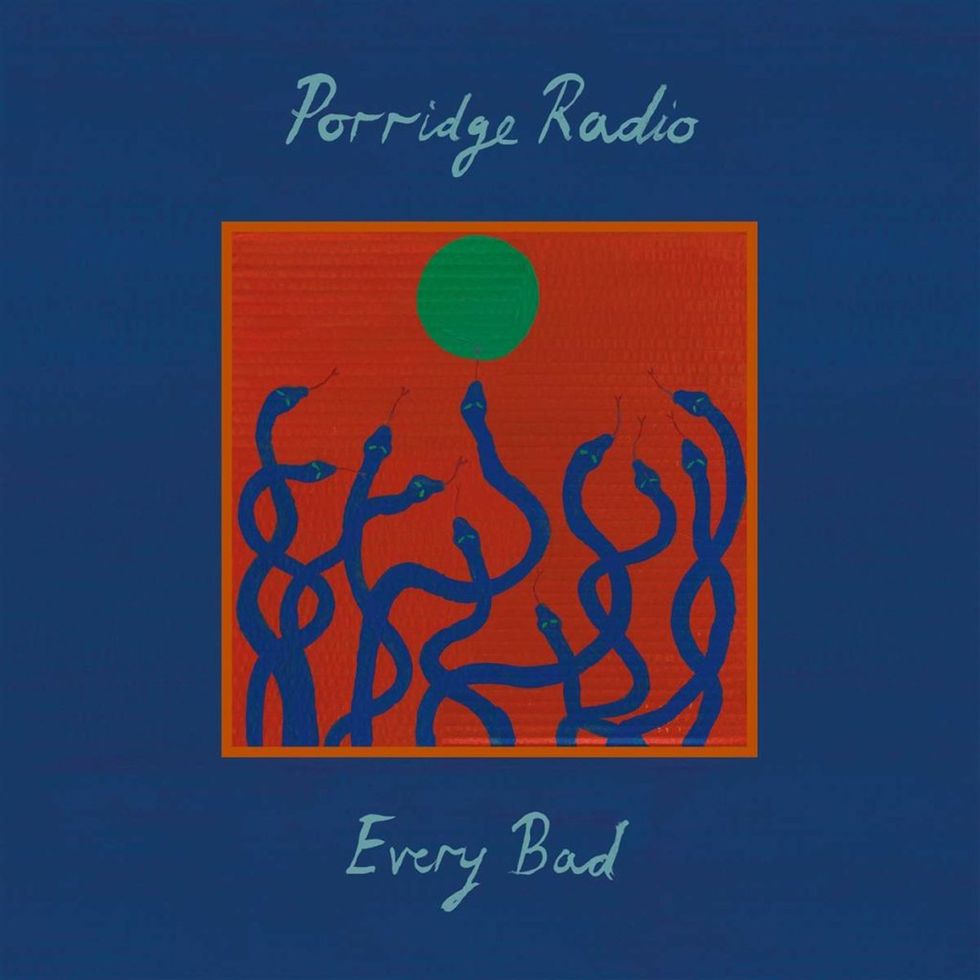 Porridge Radio
Every Bad
sometimes via Kubrick-esque soundscapes (like on "(Something)"), sometimes via ethereal, slow-burn self-immolations.Retro '80s keyboards that would sound gauche in others hands are deftly intertwined with Margolin's predominantly clean, slightly chorused guitar tones and Maddie Ryall's spare, rock-solid bass work—all of it playing the perfect foil to Margolin's fearlessly raw and honest, beautifully defiant lyrics.
Must-hear tracks: "Pop Song," "Long," "Circling"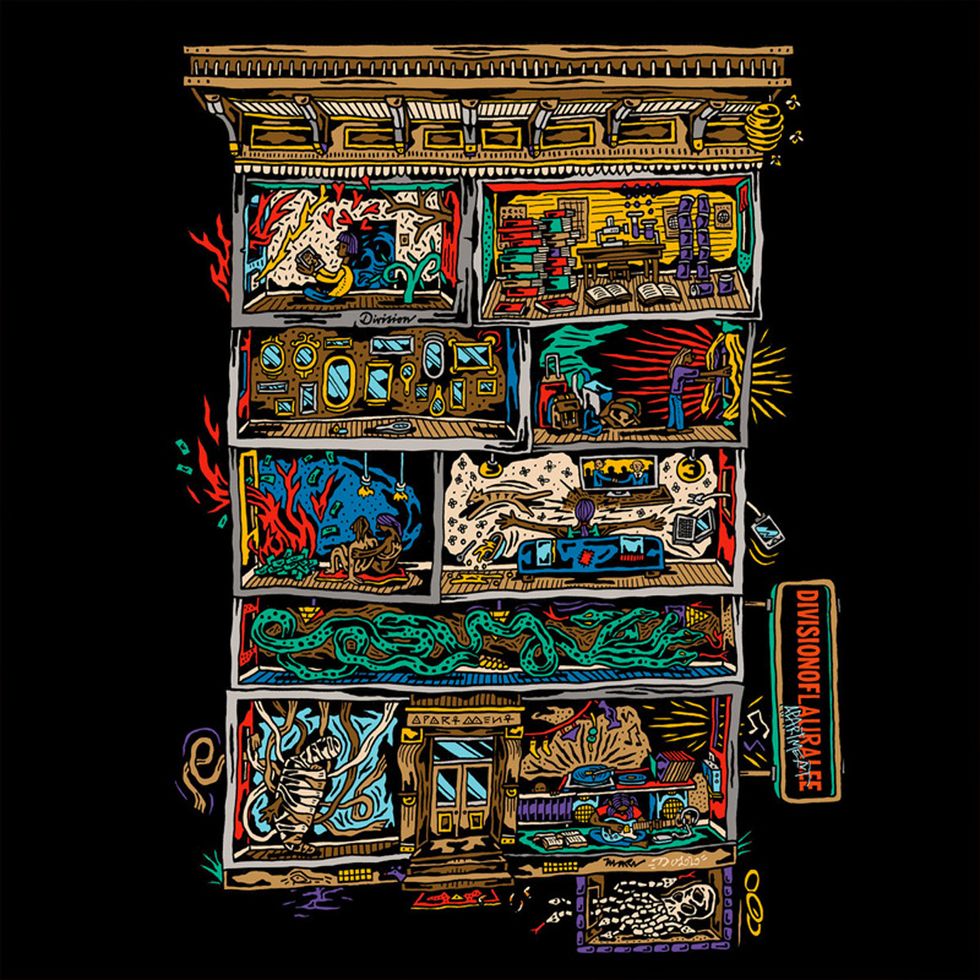 Division of Laura Lee
Apartment
Division of Laura Lee's first release since 2013's Tree largely harkens back to a more straightforward post-hardcore esthetic, with founding guitarist Per Stålberg and coguitarist Viktor Lager recently telling PG that Tree's more layered and "mature" songcraft had been exhausting. Those yearning for the rawer, more punk-infused side of DOLL's breakout album Black City will thrill to the lip-curling defiance and pistoning palm mutes of "Hollow Pricks," "Apartment," and "Sit up Straight," while fans of the more melodic and textured adventures on Black City and Das Not Compute will be thrilled by the melancholy Sonic Youth vibes in the closer, "Always Around." The latter is so lovely it's got me begging DOLL not to undervalue or abandon their more sophisticated side on future releases.
Must-hear tracks: "Always Around," "Hollow Pricks"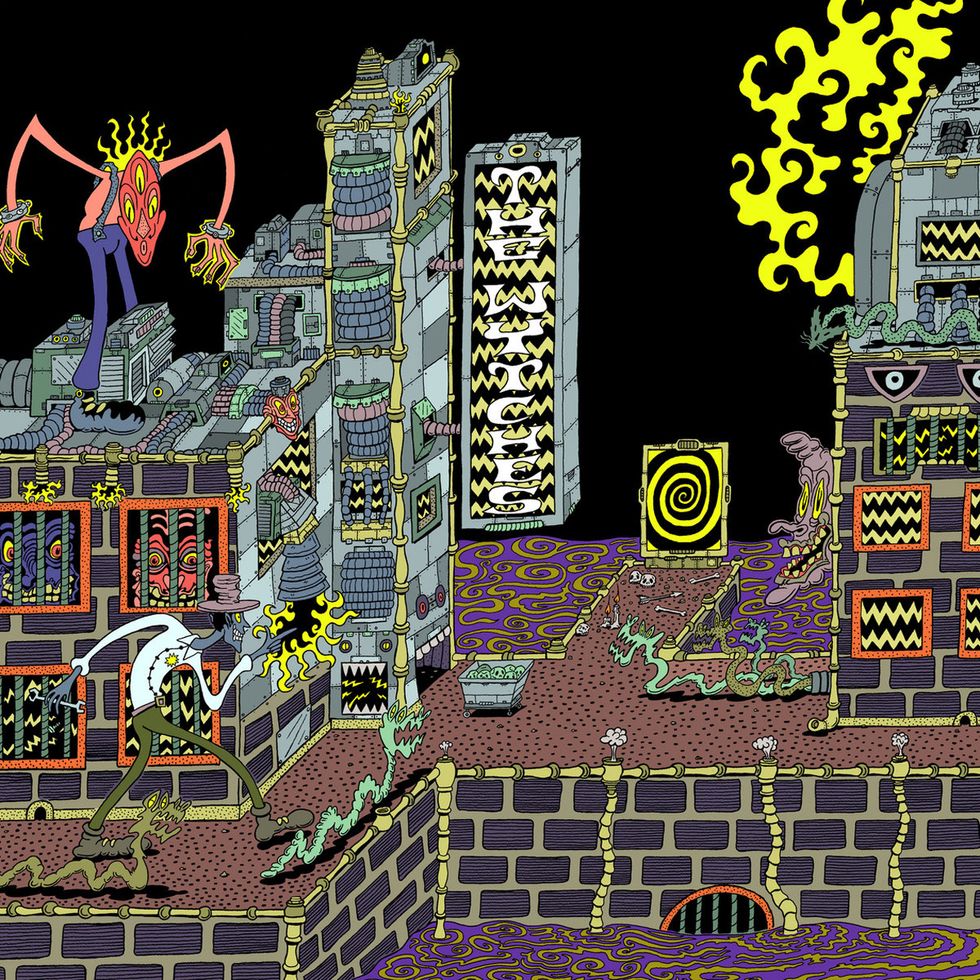 The Wytches
Three Mile Ditch
Three Mile Ditch finds guitarist/vocalist/bandleader Kristian Bell and bassist Dan Rumsey bringing the wailing garage-rock catharsis of the Wytches' 2014 debut, Annabel Dream Reader, and 2016's All Your Happy Life back with a vicious vengeance, while also mixing in new emotions and instrumentation. "Midnight Ride" marries vintage Mellotron with wistful, semi-clean fingerpicking, the pensive "Silver Trees" features delicate nylon-string work, the title track is driven by a stoner-doom spy-movie riff, and the midtempo "A Love You'll Never Know" is powered by hypnotically jittery tremolo. Meanwhile, "Meat Chuck" begins with an ever-so-faint Eastern-sounding drone for a bit before building up to a wiry-toned guitar groove that, by far, is the album's most lip-smackingly nasty.
Must-hear track: "Meat Chuck"
Most-anticipated releases of 2021: The Raveonettes, Behemoth, Death from Above 1979, Family of the Year, Dinosaur Jr.
---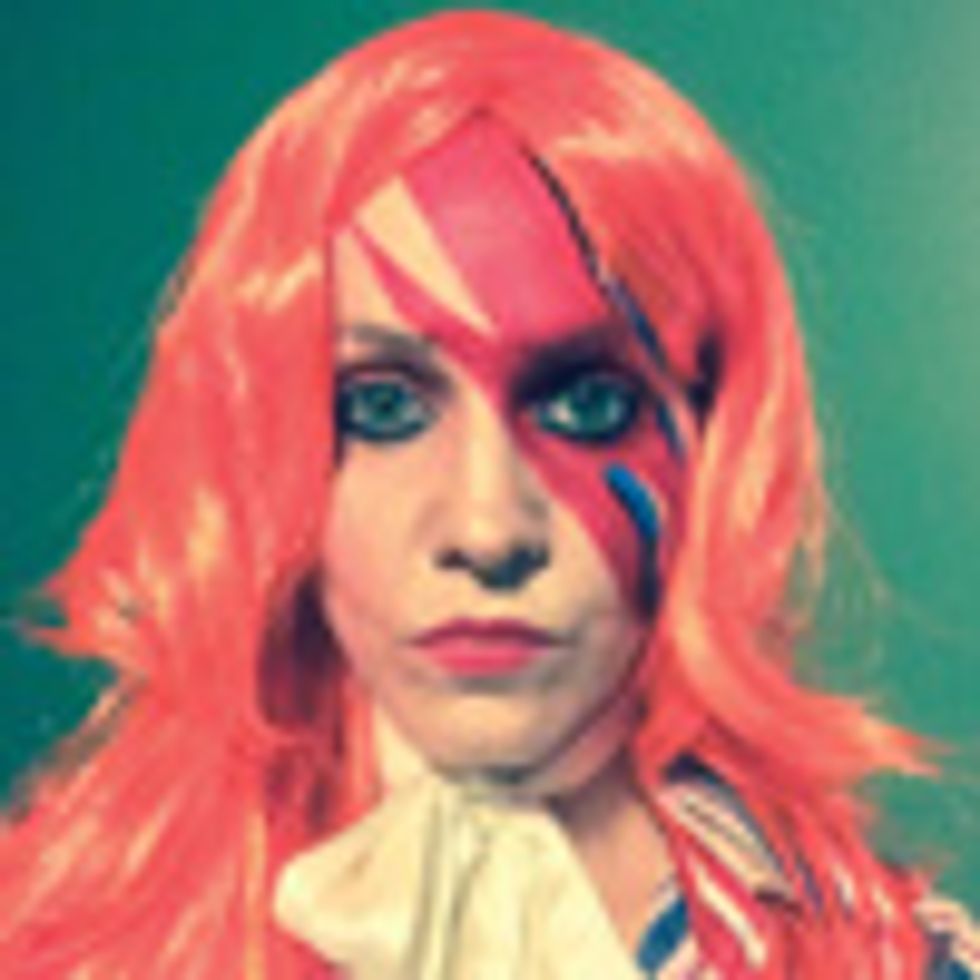 TESSA JEFFERS
MANAGING EDITOR
This album has what I desperately wanted in my headphones in 2020: fangs, rage, unbridled humor, and a middle finger to all the grief humans are bearing on unprecedented levels. This band cranks up to 11 and they do it consistently well and with abandon.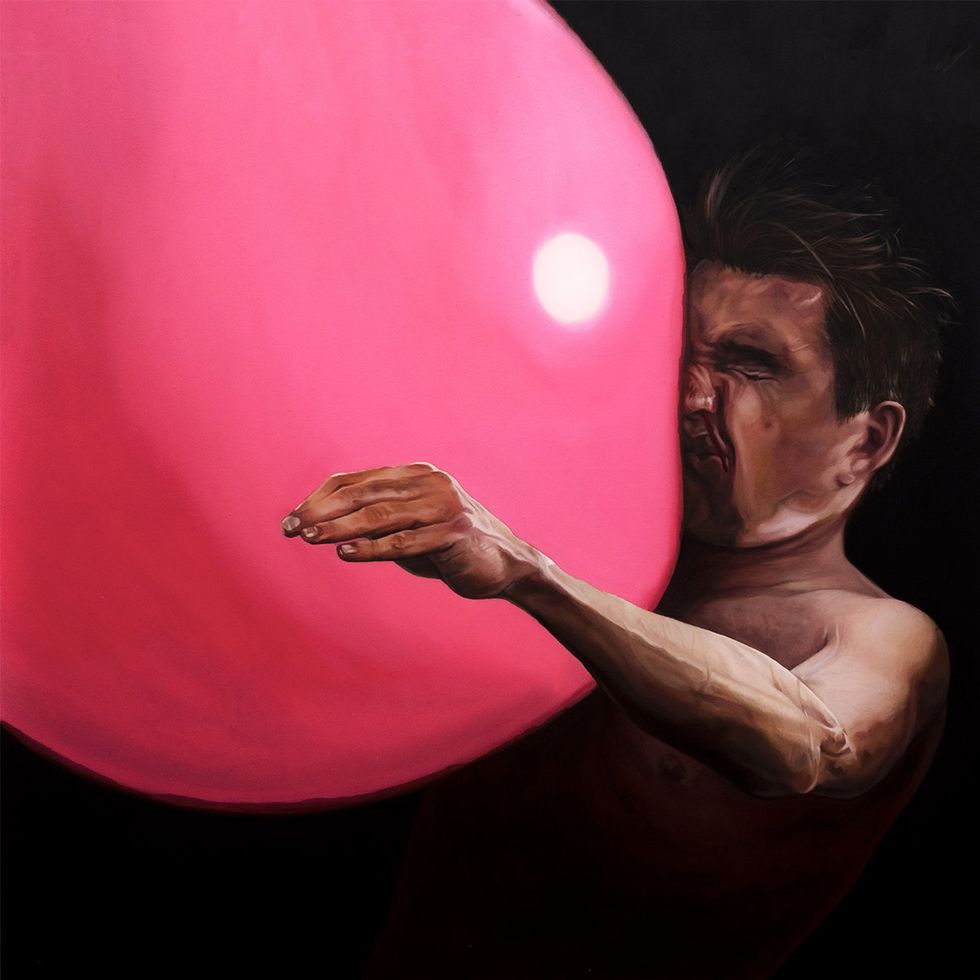 IDLES
Ultra Mono
Ultra Mono is IDLES' third LP
but I hadn't heard their previous records, so my socks popped straight off when I heard this record. Who are these heathens scorching solos in their whitey tightys? I was late to the party, but what a time to find them. These fire-starters from Bristol combine lyrical brashness with sonic diesel and obliterate the gas pedal. Watching their animated videos makes me feel like I just got pummeled in the head by a kick drum and loved every minute of it. More! Insistent and tenacious as they are in propelling the rock train with no apologies, I found the somber "Hymn" near the album's end to be a wink and a nod, a special, softer moment on a killer album that tells me these sirens have plenty to say and will continue finding new ways to do it. Cheers to that future!
Must-hear tracks: "Model Village," "Hymn"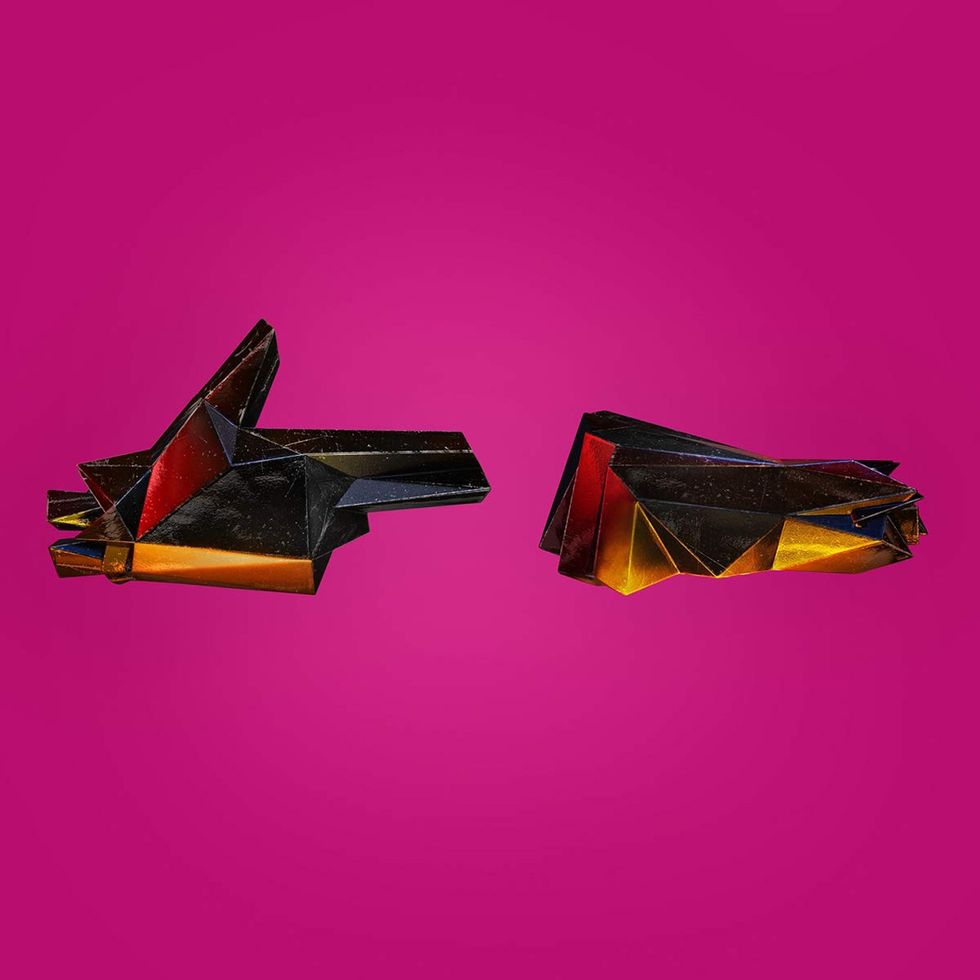 Run the Jewels
RTJ4
The hip-hop duo of Killer Mike and El-P penned my most played song of the year (Spotify told me so), "Close Your Eyes (And Count to F*ck)." But that track is from their 2014 LP, which I was listening to long before they dropped this fresh diamond of an album right smack in the middle of a horrendous season of chaos. These heroes are my benchmark for boundless, relevant art; their prescience gave me inspiration and hope this year. Run the Jewels moves my mind, my body, my anger, my passion. This album makes my blood pump faster and it makes my feet sweat. Maybe it's just pandemic angst but my 2020 energy feels like it found a home in songs not afraid to hold a mirror up to the times. Their choice words and razor-precision deliveries and cadence are the instruments here. I have no guitar epiphanies to convince closed-minders that this album is worth their time, but if you need something to grasp onto, Run the Jewels remixed "The Ground Below" with British rockers Royal Blood and Zack de la Rocha is a frequent collaborator. I heard a quote from Father John Misty on the radio the other day, where someone asked him about the darkness in some of his music. He said something like: "Entertainment is for escaping your life. Art is for remembering it." RTJ is a double-threat in that respect and deliver it all for me: a perfect combination of thrill and reflection, a vital injection of social and political confrontation, and beats so bangin' they make my head swoon.
Must-hear tracks: "Ooh La La," "The Ground Below (featuring Royal Blood)," "Walking in the Snow"
Most-anticipated releases of 2021: Deftones' Black Stallion on vinyl, Foo Fighters' Medicine at Midnight, anything by John Frusciante
---