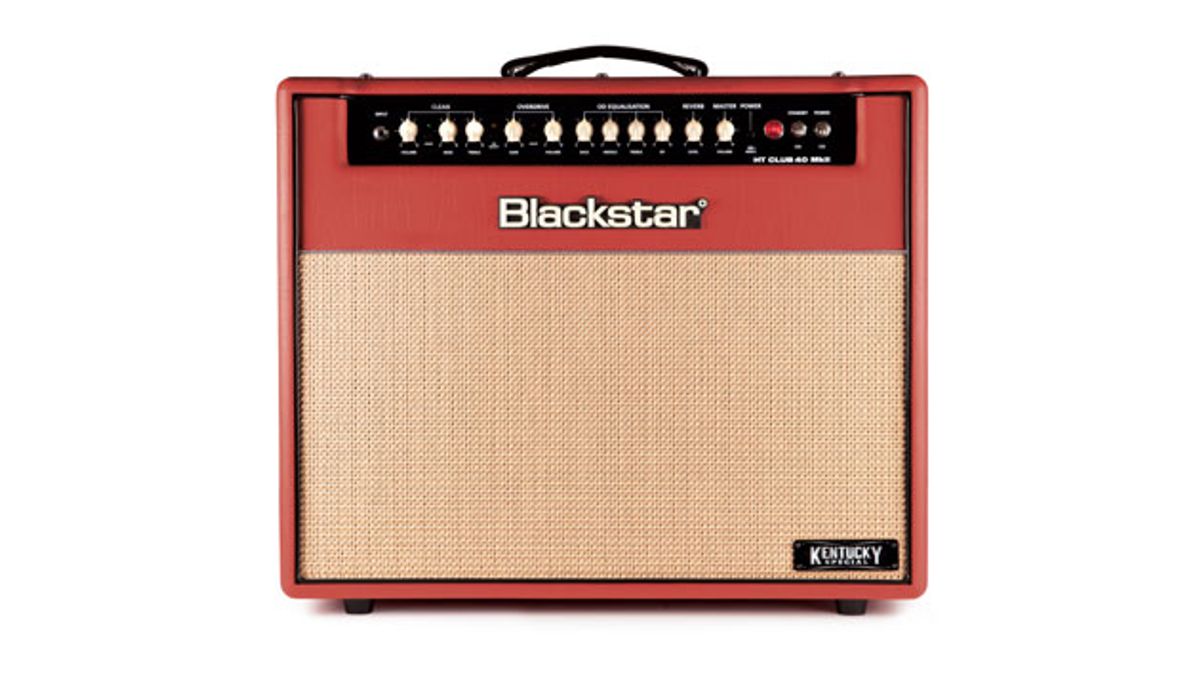 An updated 6L6 combo featuring an Eminence Screamin' Eagle 12" speaker.
Melville, NY (June 17, 2019) -- Blackstar amplification has just launched a stunning new addition to their HT Club series; the HT Club 40 MkII Kentucky Special. This new model is powered by a pair of 6L6 valves, driving an Eminence Screamin' Eagle built with Midwestern charm straight from Kentucky.
With its striking bright red covering, tan basket weave fret, exclusive 'Kentucky Special' metal plaque, cream head knobs and boutique-style cabinet, this amplifier embodies American blues and rock styling and is sure to stand out in any rig.
The 1x12" Eminence Screamin' Eagle loudspeaker is voiced for soaring solos and tight rhythm. With incredible versatility, the Kentucky Special adds bright and articulate tone with screaming top end and powerful bass sounds, making it a first in its class.
The HT Club 40 MkII Kentucky Special will be available at select dealers.
For more information:
Blackstar