See the guitars, amps, and effects used by Billie Joe Armstrong, Mike Dirnt, and Jason White on Greenday's spring 2013 "99 Revolutions' tour in support of their three latest albums, 'Uno,' 'Dos,' and 'Tre'.'
Among the things BJA has changed on this axe was the pickup. He originally used a Bill Lawrence humbucker, but eventually inserted a Seymour Duncan SH-4 JB with an EVH-inspired angle and has used that model since the mid-90s. In addition, the guitar's pickup selector is locked in the bridge position and the middle and neck pickups are disconnected.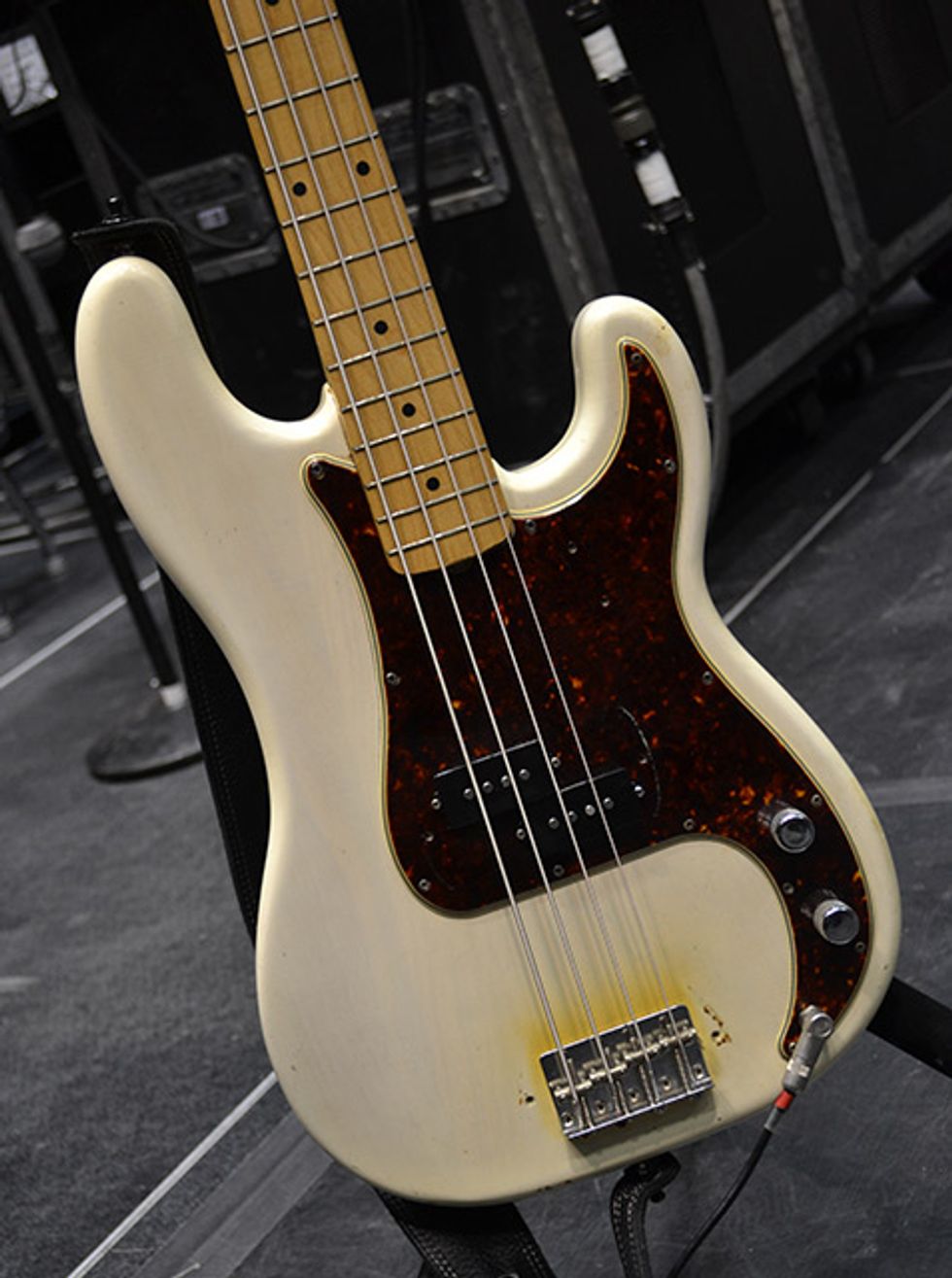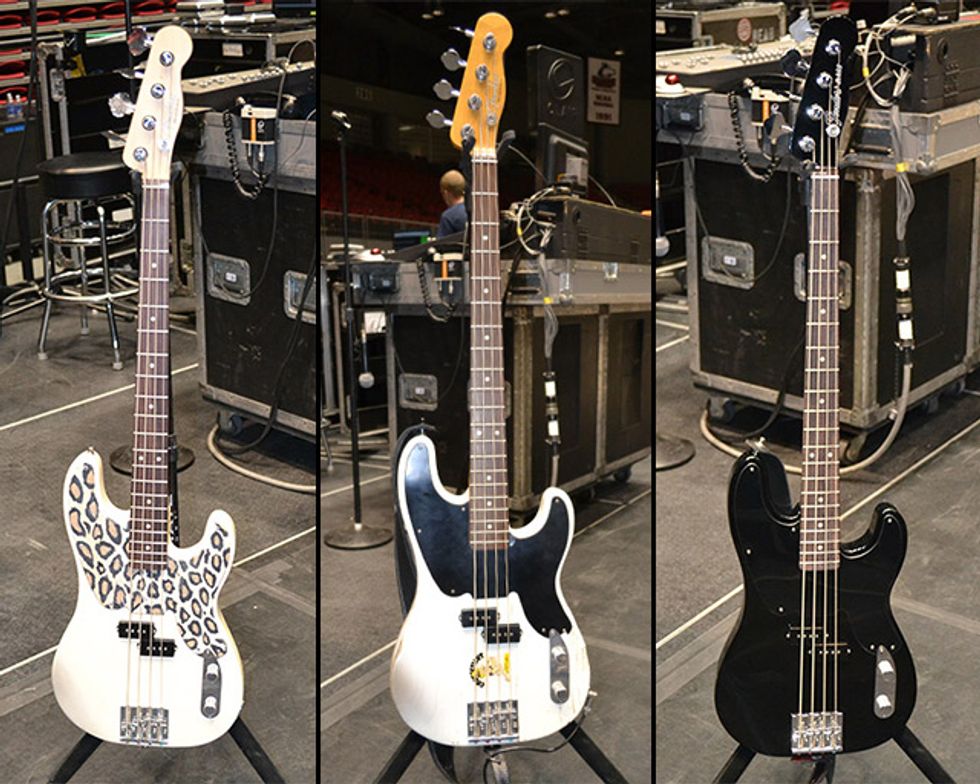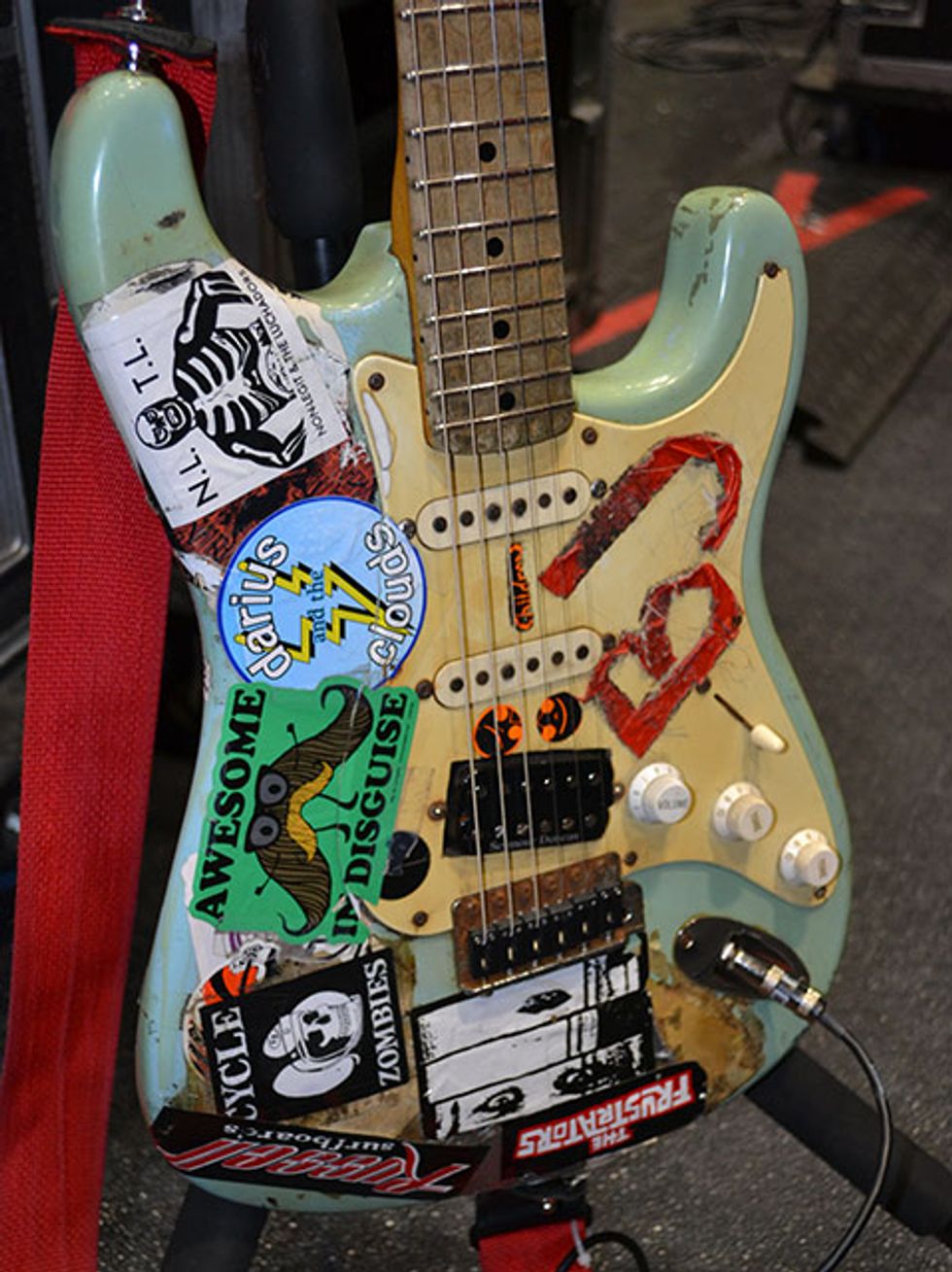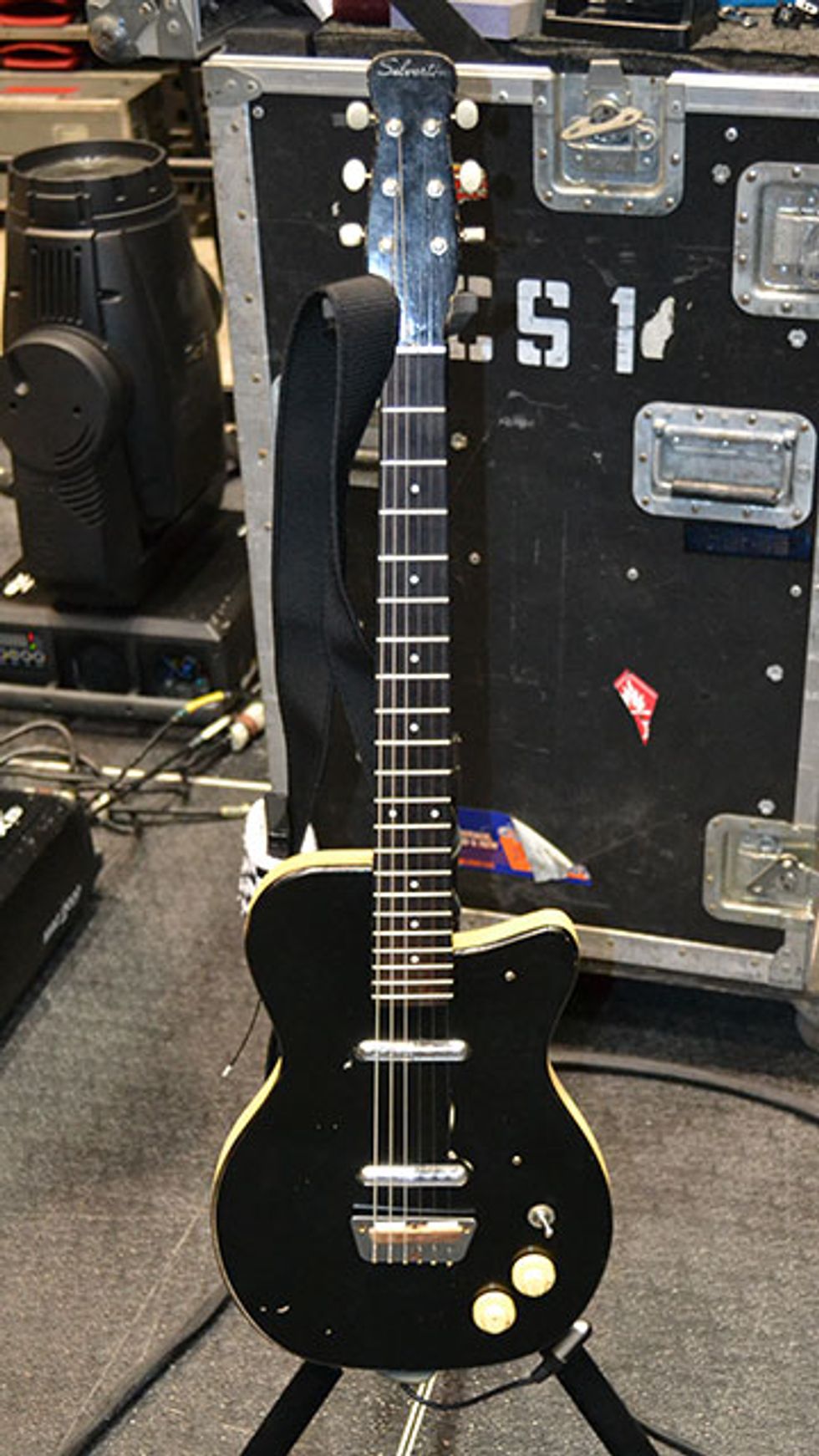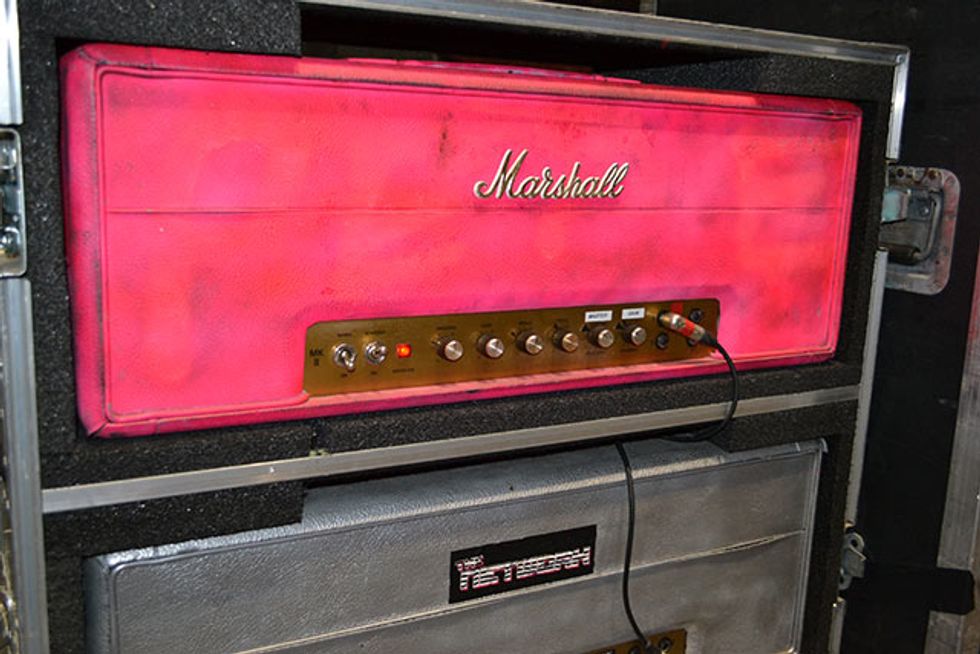 Also! Click here to watch our video Rig Rundown with Green Day's guitar techs.