Looking for more great gear for the guitar player in your life (yourself included!)? Check out this year's Holiday Gear Finds!
---
Jared James Nichols' "Blues Power" Les Paul Custom features classic Les Paul Custom styling and cosmetic appointments, in an Aged Pelham Blue finish.
The Jared James Nichols "Blues Power" Les Paul Custom is the third signature model from the blues-rock powerhouse and Gibson Brand Ambassador who hails from Les Paul's hometown of Waukesha, Wisconsin. The Jared James Nichols "Blues Power" Les Paul Custom pairs with the brushed nickel hardware, including Grover Locking Rotomatic tuners and a wraparound Lightning Bar bridge for rock-solid tuning stability. A single Seymour Duncan Jared James Nichols Signature JJN P90 Silencer in the bridge position ensures righteous tone and hum-free performance, and the included EpiLite soft guitar case helps keep this standout guitar safe and secure.

Jared James Nichols Guitar Tone Masterclass: Finding YOUR Tone & NEW "Blues Power" Les Paul
In celebration of the release of his new Epiphone Les Paul "Blues Power" guitar, Jared James Nichols will perform a special free show and release party at Sweetwater Music in Ft. Wayne, IN on November 14. Additional in-store shows include Chicago Music Exchange in Chicago, IL on November 15, Cream City Music in Brookfield, WI on November 16, Dave's Guitar in Madison, WI on November 20, and Moore Guitars in Evansville, IN on Black Friday - November 24. Southern Rock artist Cage Willis will join Jared for the tour.
"Blues Power is my third signature Epiphone, and it has completely raised the bar," says Jared James Nichols. "Besides being a visually stunning instrument, the tone and playability are next level. This guitar is an inspiration. I cannot wait to unleash Blues Power on the world."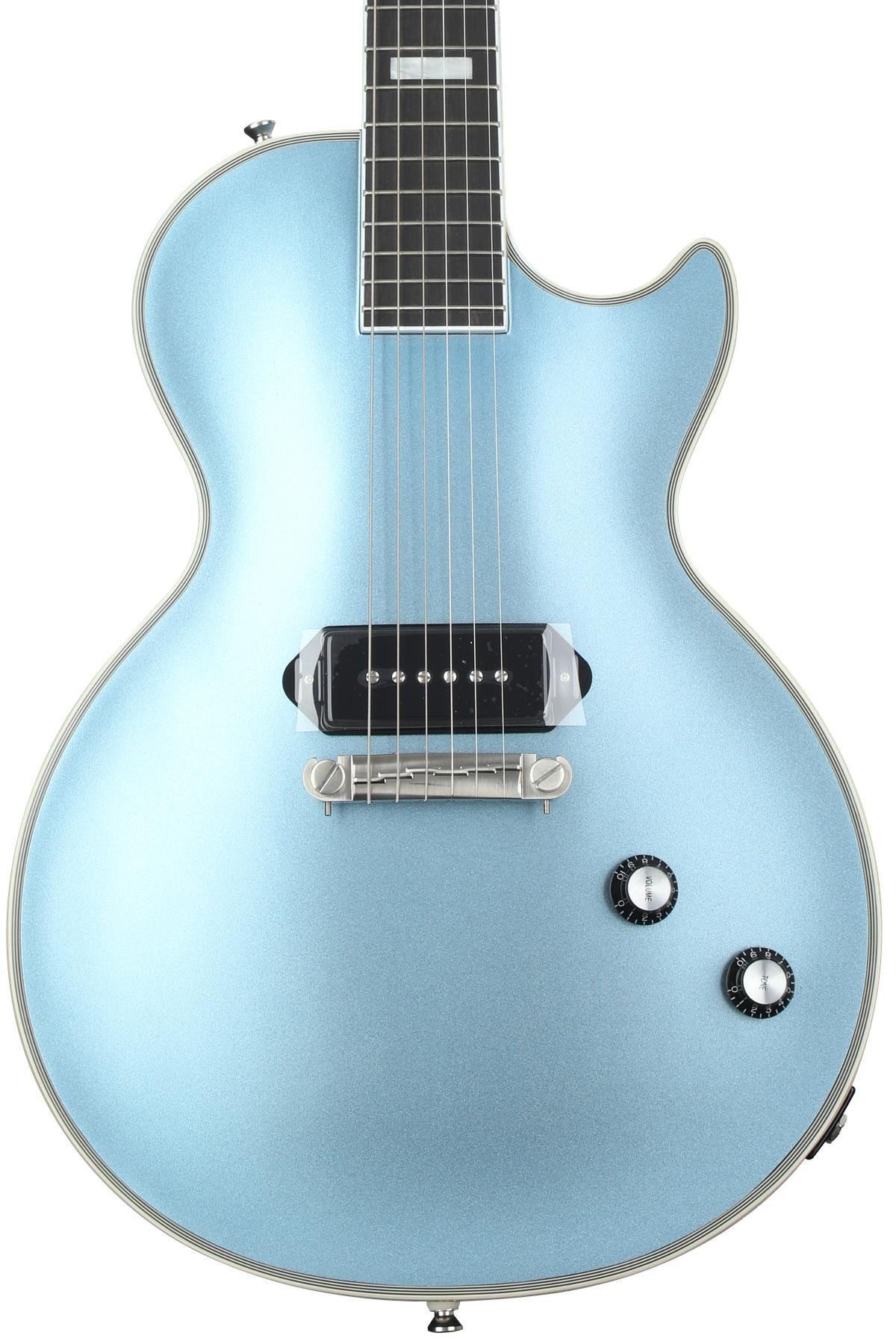 For more information, please visit epiphone.com.
Epiphone
Designed for John Mayer's work on Dead & Company's most recent tour, the PRS "Dead Spec" Silver Sky is a significantly modded Silver Sky that pays homage to Jerry Garcia.
"After playing the Silver Sky designed for the 2023 Dead & Company summer tour, I realized the guitar was special. It quickly became apparent this wasn't just a tool for one particular job but could be extremely versatile in other players' hands. I'm excited to hear the music that's made on these guitars," said John Mayer.

The foundation of the "Dead Spec" Silver Sky is a lightweight Swamp Ash body (rather than alder) finished in Moc Sand satin nitro that is thin and strikingly sinks into the ash wood grain. The bridge is a modified PRS patented Gen III Tremolo that has been screwed to the body, effectively rendering it a string-through hardtail bridge. Keeping the tremolo's brass block in the equation adds a musical warmth to guitar. At the other end of the strings are a brass nut and string retainer bar, which also contribute to the guitar's resonance and tone.

Notably, the Dead Spec Silver Sky's jack plate has been swapped out for a brass-plate Alembic Blaster preamp. This preamp can be used as a straight boost but has an internal pot that allows players to add between 3 - 14 dB of gain to the guitar when turned on. This not only gives the Dead Spec Silver Sky added punch while maintaining definitive note separation, but it compensates for the capacitance that comes with long stage cables as well. The circuit is bypassed when in the off position.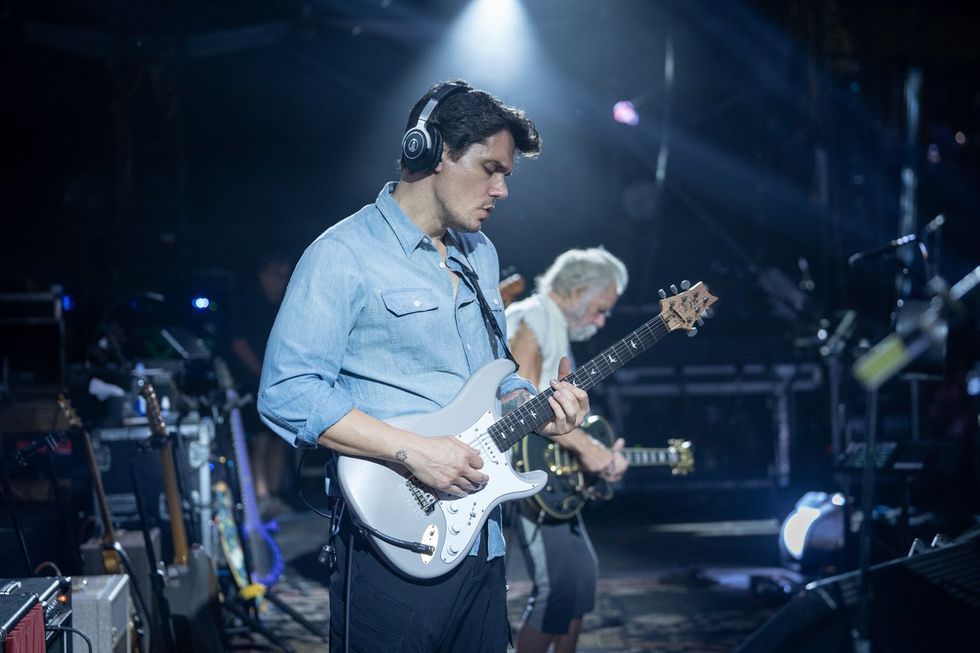 "When I heard John wanted the tone of Garcia's old guitar for this tour, I called him and said, 'I think I can have a prototype to you in five days.' It was that quick and painless of a conversation. So, we made this non-tremolo guitar with a lot of brass, which gave the guitar beautiful warm midrange, and the Alembic Blaster switch that cleared everything up and gave the guitar some courage. The first time I played it, I was smiling – I really like it," said Paul Reed Smith. "The other thing I love about this guitar is that the finish sinks into the wood. It's part of the guitar, so the guitar feels alive in your hands. That's really cool."
Paul Reed Smith Explains the "Dead Spec" Silver Sky | PRS Guitars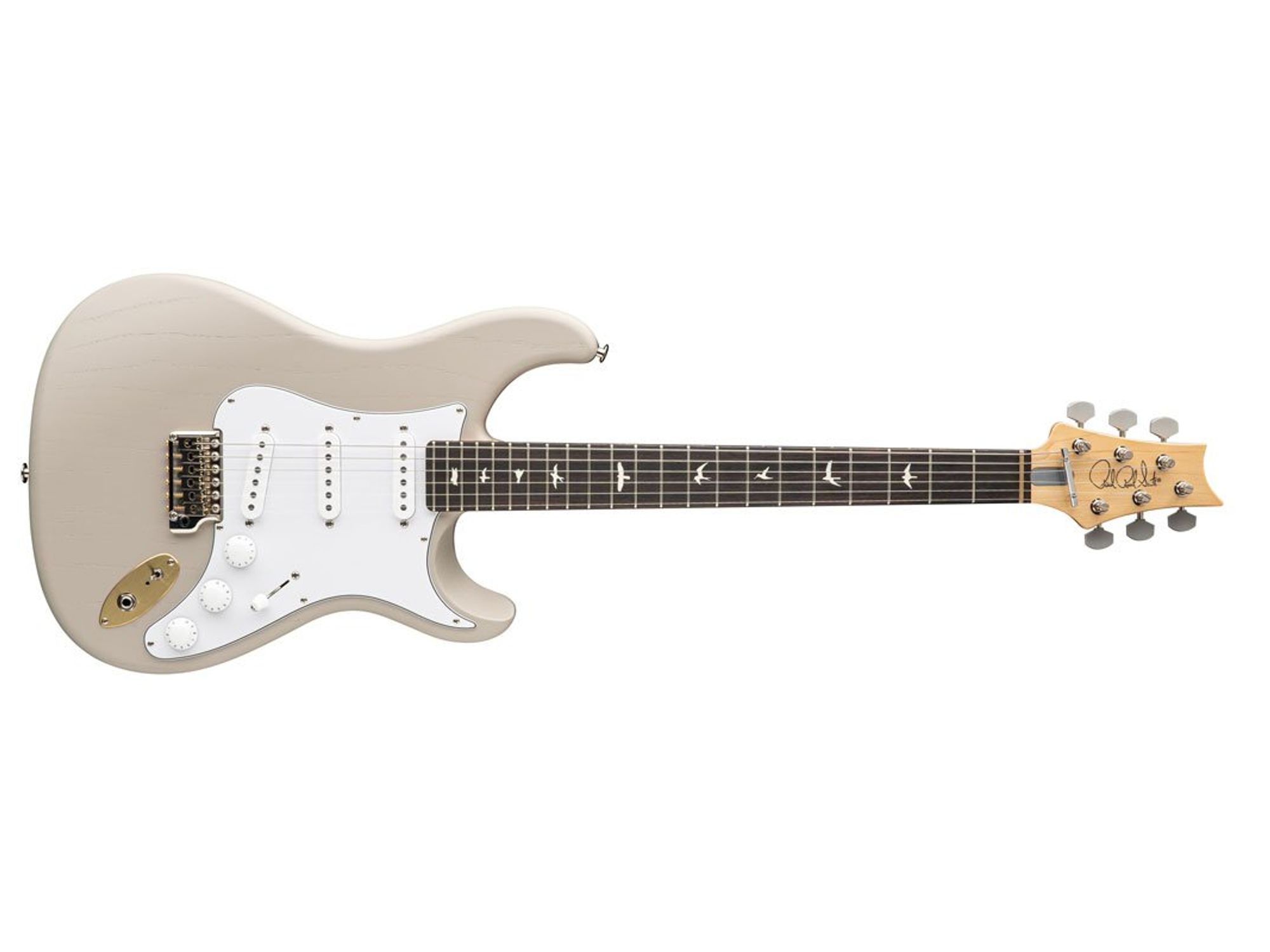 For more information, prsguitars.com. Only 1,000 "Dead Spec" Silver Sky Limited Edition instruments will be sold worldwide.
PRS
Join the crowd! You could be among 100 winners of the all-new Snark ST-T8 Titanium tuners in this week's PG Perks exclusive giveaway. Enter below!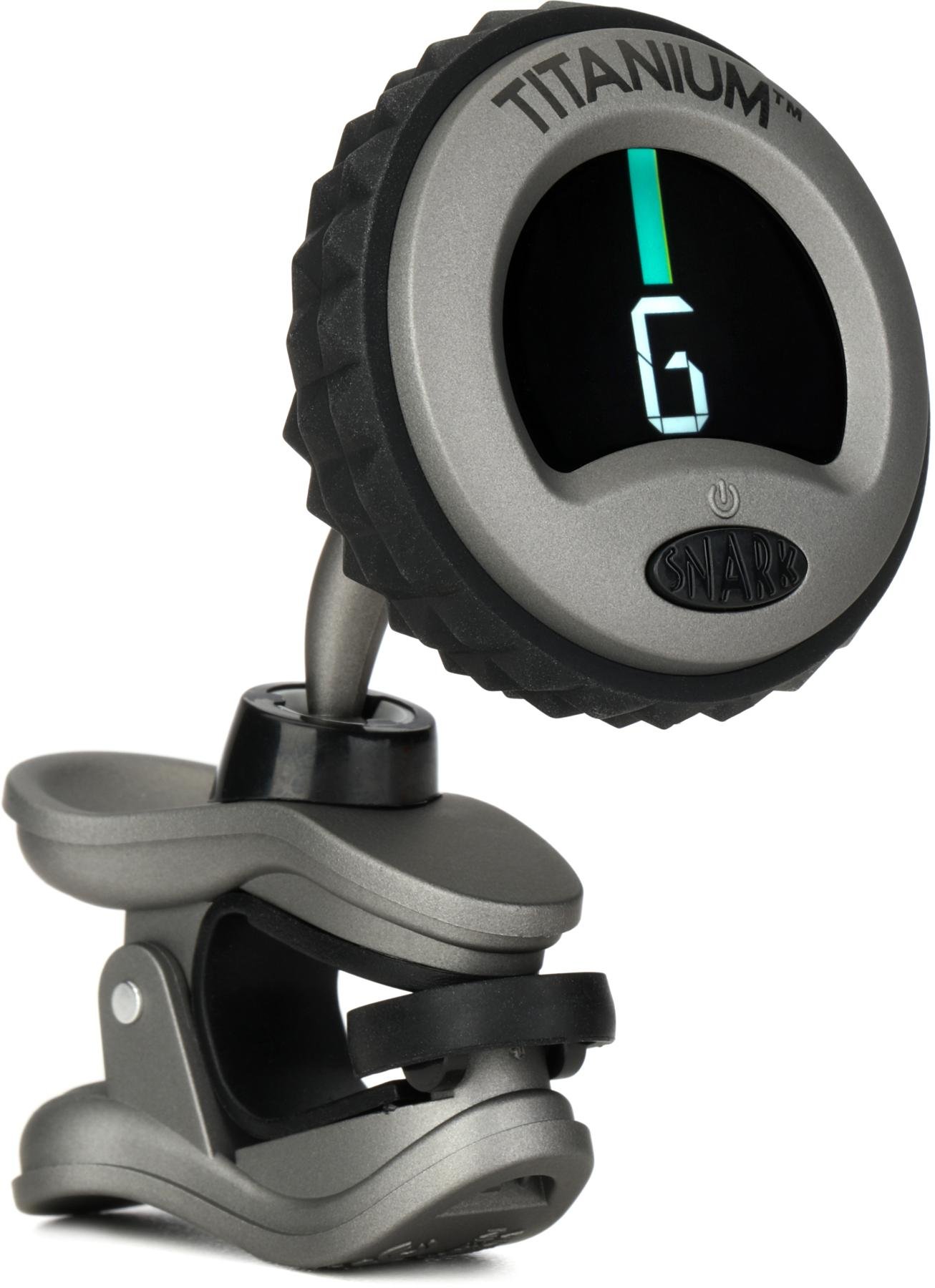 Following the original flagship design that has become the biggest selling Snark clip-on tuner, the new Snark ST-8 Titanium Rechargeable includes all the innovative features that have made Snark the number-one choice for musicians around the world.
With just one fast charge from any USB port including a PC or power bank, the onboard lithium battery will deliver weeks to months of continuous use, for hassle-free unmatched performance. Tuning is extremely fast with a lightning-speed response, with a fully chromatic pitch calibration between 415-466Hz, and effortlessly handles the lower regions of baritone or multi-string bass guitars, where low notes and overtones can often confuse less responsive tuners.
Snark