Everything from vintage Jazzmasters to dirty Danelectros made waves at the annual music fest in Austin, Texas.
Austin guitarist Bob Schneider rocks a Fender Jazzmaster at Rachael Ray's Feedback Party held at Stubb's BBQ in during SXSW on March 15, 2014.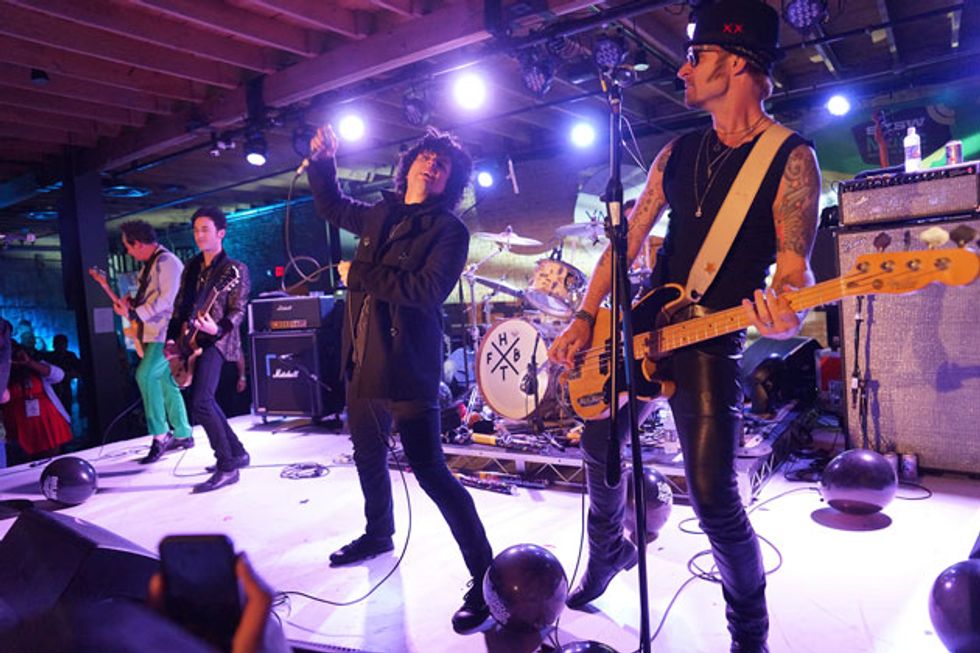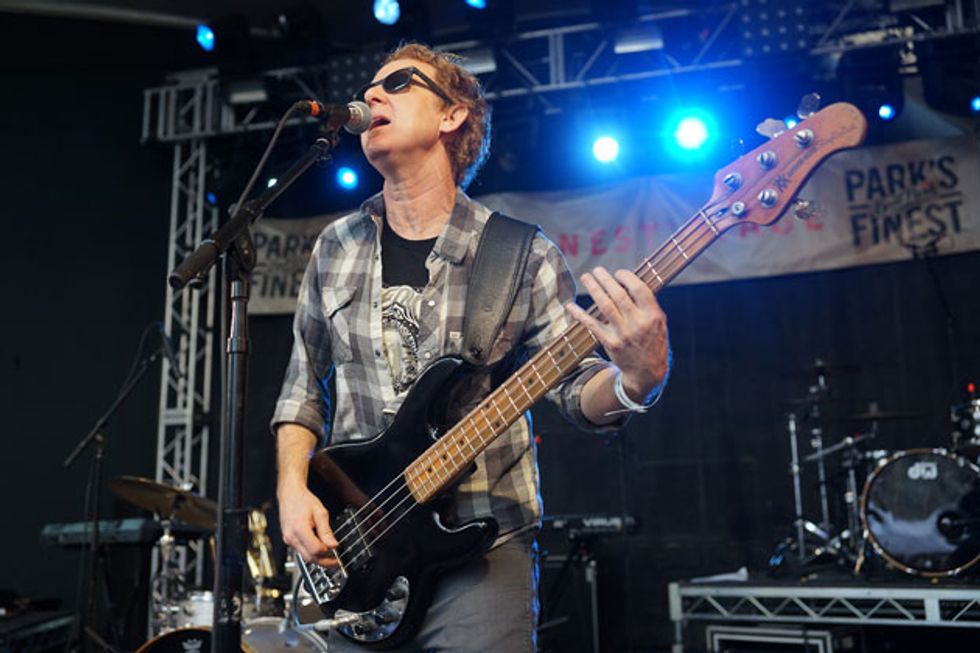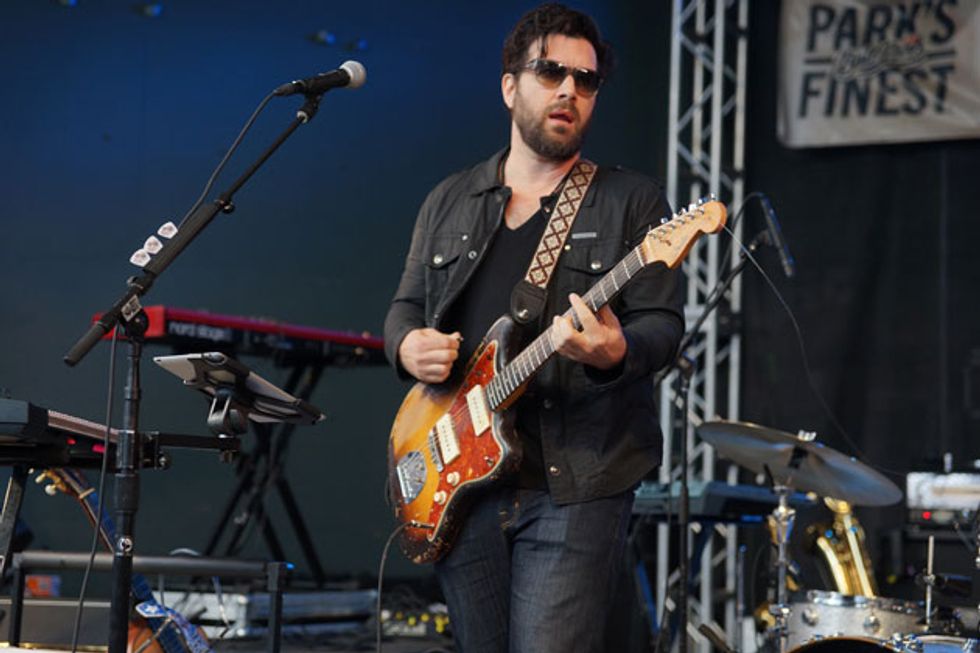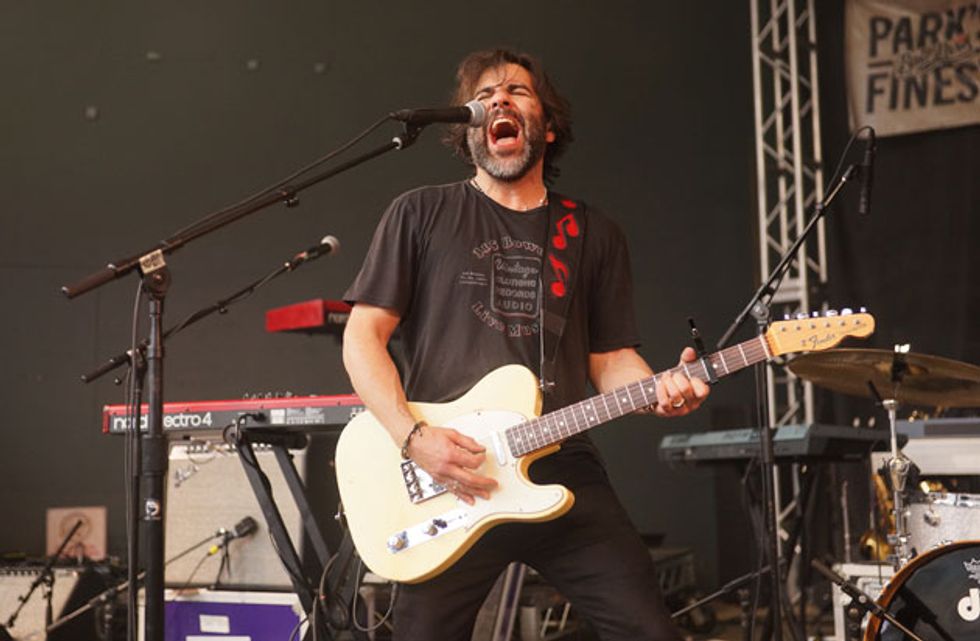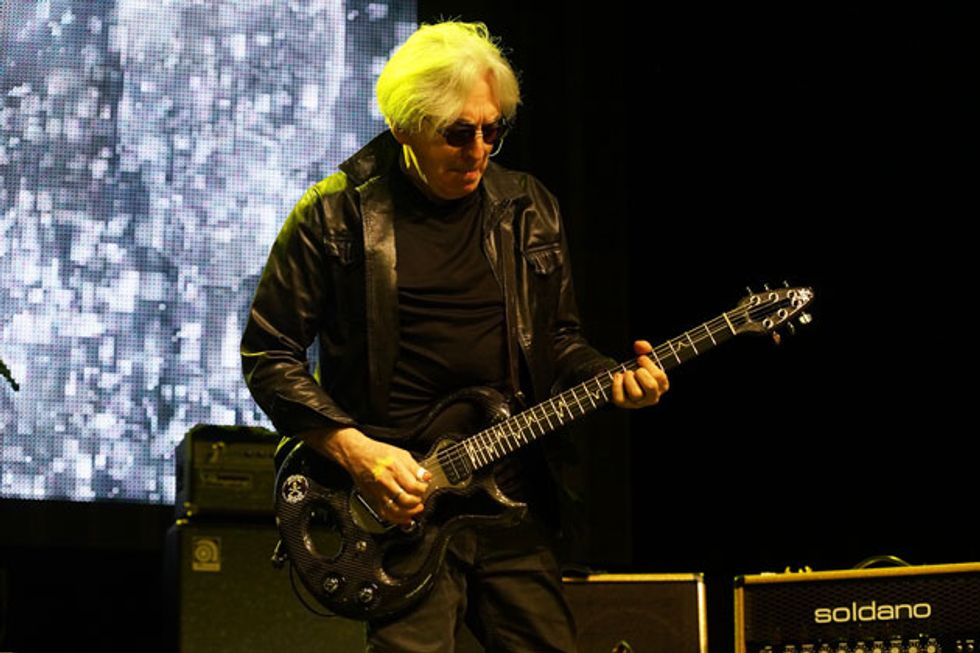 In case you couldn't make it to the music world's annual balls-to-the wall blitzkrieg of shows, we bring you there with a look at the players who rocked 2014's Texan festival of rock.