The "adventure rock" outfit's frontwoman demos both her classical-piano-inspired fretboard approach and her favorite modulation pedals.
Yvette Young's electric guitar journey started on a SX Telecaster (it came to her by way of a trade for a drum machine because she wanted to plug in), but her connection with Ibanez can be pinpointed to her first one—a '90s Talman with Bill Lawrence pickups. The finger-tapping phenom travels with a trifecta of eye-catching guitars, including a pair of sparkle-finished Ibanez Talmans that Yvette Young has named "Creamsicle" and "Flubber."
At a recent NAMM show, she was loaned a Talman for demo work and immediately heard a difference in her tone definition and the interaction with her amp. She inquired with an Ibanez A&R rep what the pickups were in that model and she found out they were a set of Seymour Duncan SSL-5 Custom Staggered single-coils, so now both Talmans sing thanks to those pickups.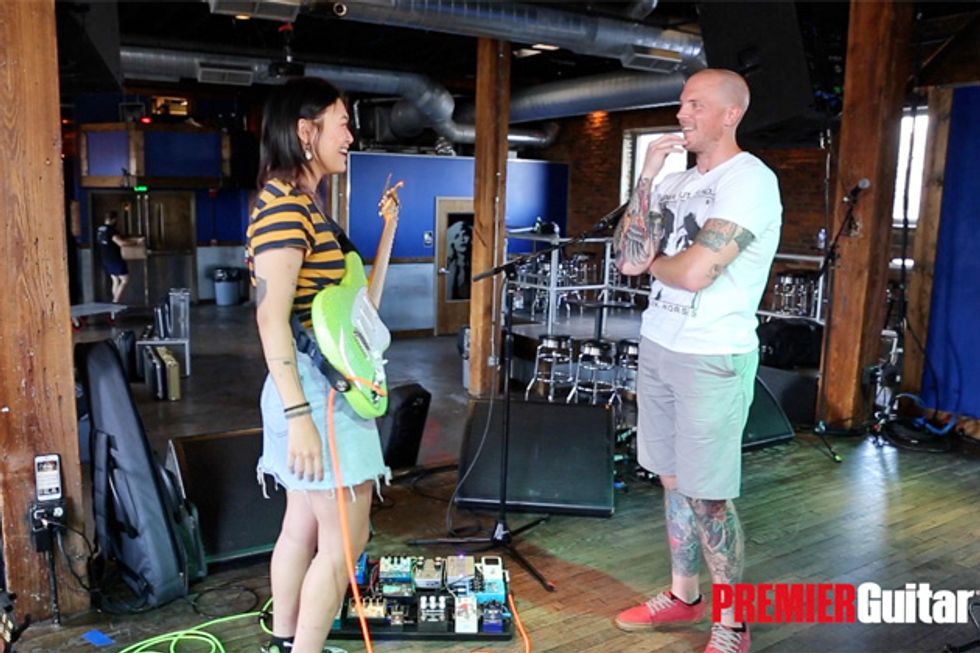 ---
Click below to listen wherever you get your podcasts:
---
D'Addario DIY Mini Cables: http://ddar.io/Cable.Kit
---
---