Rig Rundown: Division of Laura Lee
Swedish post-hardcore guitarists Per Stålberg and Viktor Lager show off gear inspired by heroes J Mascis, Sonic Youth, Radiohead, Drive Like Jehu, and … Ace Frehley.
[Facing a mandatory shelter-in-place ordinance to limit the spread of COVID-19, PG enacted a hybrid approach to filming and producing Rig Rundowns. This is the 23rd video in that format, and we stand behind the final product.]
Hailing from Gothenburg, Sweden, Division of Laura Lee began in the late '90s as a San Diego-style hardcore outfit before morphing into a more melodically nuanced and instrumentally adventurous band with 2002's Black City. Alternatingly atmospheric and sneering, Black City was released by Bad Religion guitarist Brett Gurewitz's Epitaph records, as was its 2004 follow-up. In April of this year, DOLL debuted tracks from their 2020 album, Apartment, at a drive-in-theater performance sponsored by founding guitarist/vocalist Per Stålberg's Welfare Sounds studio. To talk about their current go-to gear, Stålberg (left) and co-guitarist Victor Lager joined PG for a Quarantine Edition Rig Rundown from Welfare Sounds.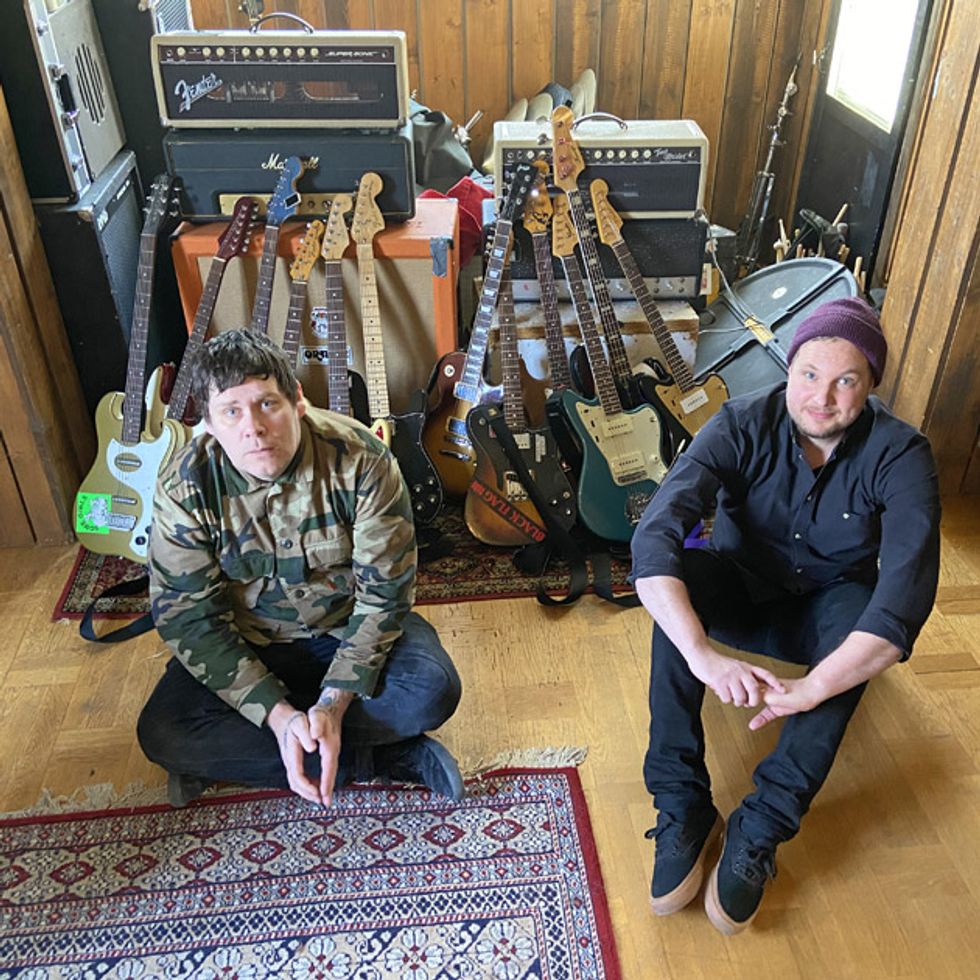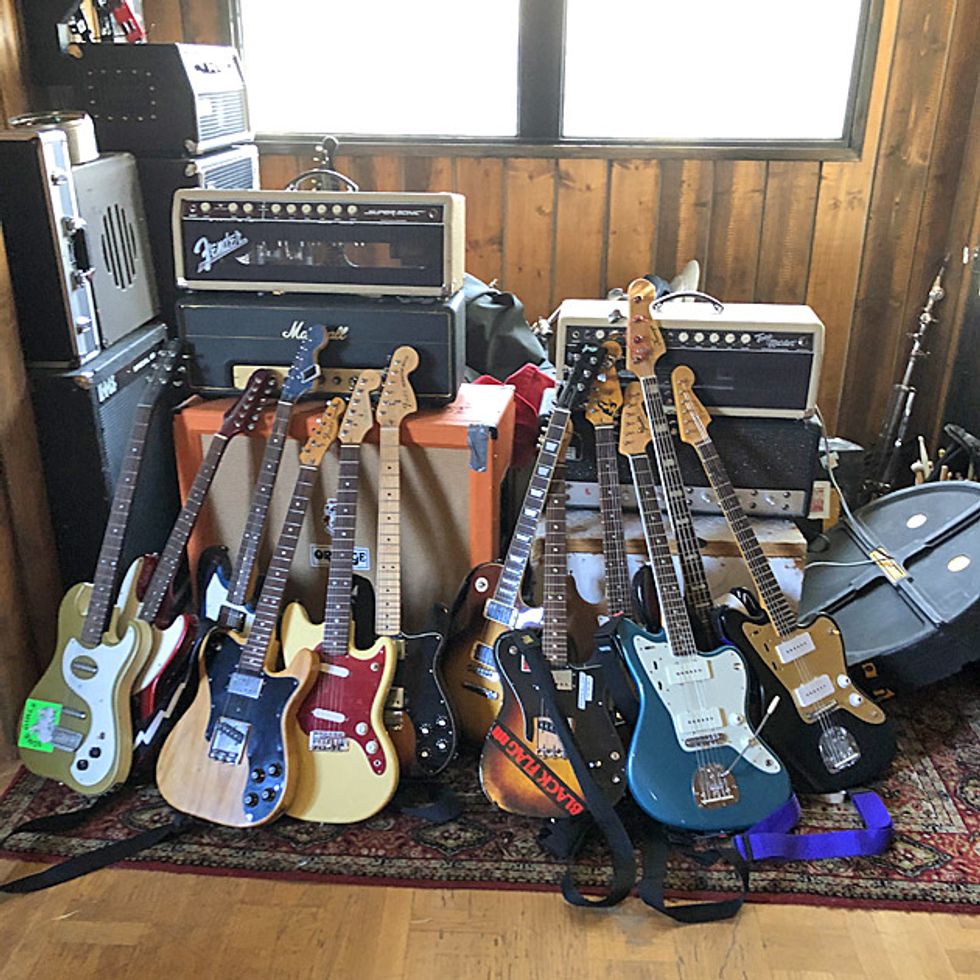 Telecasters and offsets dominate Division of Laura Lee's guitar landscape, with an early-2000s Fender Tele Custom (middle, with Black Flag sticker) being Stålberg's main guitar (he uses its Rio Grande bridge pickup exclusively). His other current go-to is a stock Squier J Mascis Jazzmaster, while the 1978 Greco Les Paul Standard copy (behind the Tele) was a staple of early DOLL tunes. Stålberg's main amp is a Fender Super-Sonic head. Meanwhile, Victor Lager's main guitars are a couple of Fender Jazzmasters (right), and his favorite amp is a '90s Fender Tone Master head.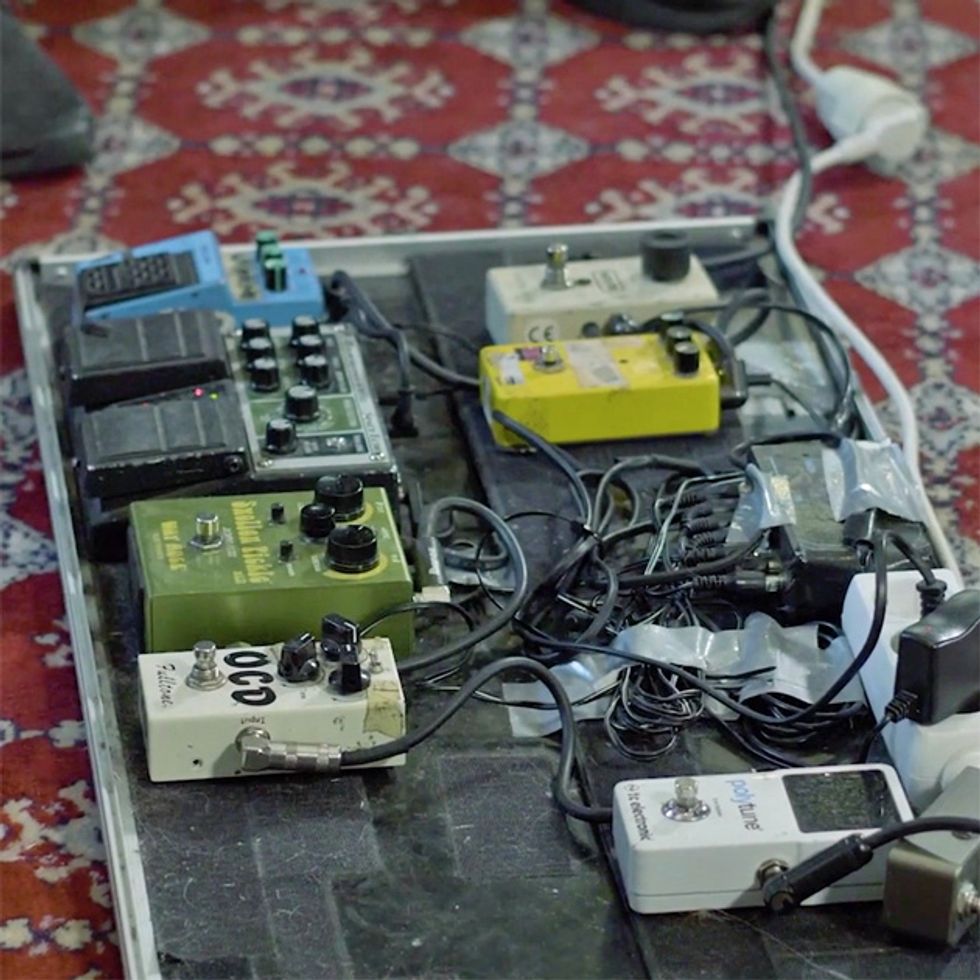 As a studio owner, Stålberg has all sorts of gear on hand for recording, but for DOLL he relies on a handful of time-proven pedals: a TC Electronic PolyTune, a Fulltone OCD, a Way Huge Swollen Pickle fuzz, a Boss RE-20 Space Echo, an '80s Ibanez DL10 Delay, an MXR Micro Amp, and a Gollmer '60s Trem from Sweden.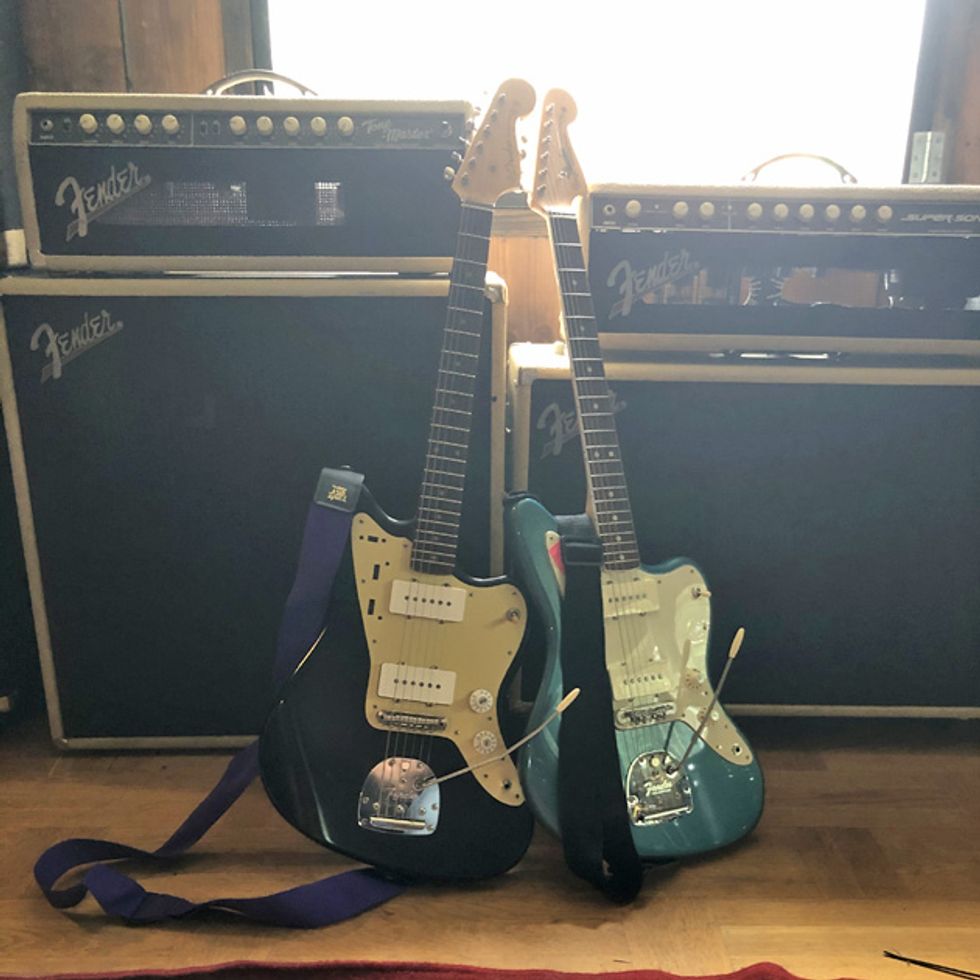 Lager's main axe for the last two decades has been a black early-2000s Fender Jazzmaster with Seymour Duncan Antiquity II pickups and a Staytrem bridge (left). To avoid accidental switching, he has deactivated both the upper-bout rhythm circuit and the main circuit's tone control. His most recent acquisition is a blue Fender American Original '60s Jazzmaster (right) that he upgraded with a Mastery bridge.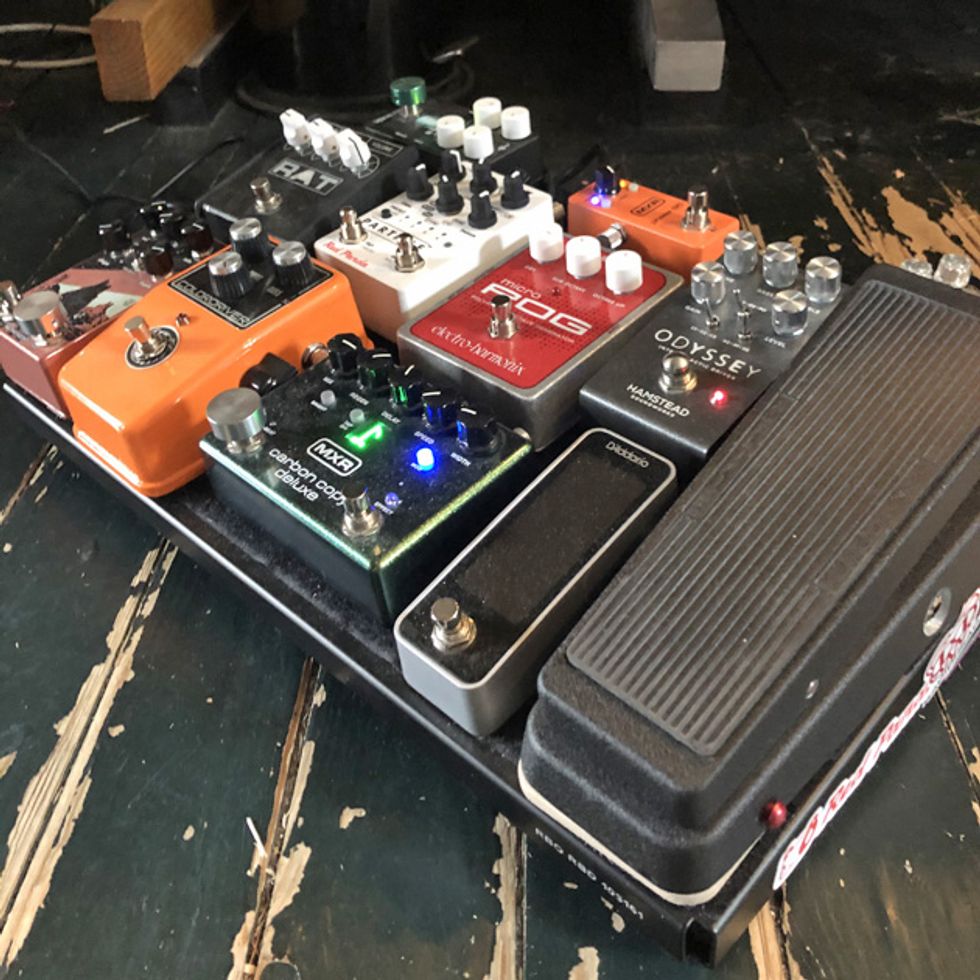 Functioning more as the band's soundscapist, Lager has more stomps than Stålberg—and more adventuresome ones, too. He tunes with a D'Addario Chromatic Pedal Tuner, then runs into a Jim Dunlop Cry Baby wah, an MXR Booster Mini (out of sight behind the wah), a Hamstead Soundworks Odyssey, an MXR Phase 95, an Electro-Harmonix POG, an MXR Carbon Copy Deluxe, a Red Panda Particle, a Tru-Fi Colordriver, an Electro-Harmonix Oceans 11 Reverb, a modified '90s Pro Co RAT, and a Walrus Audio Monument.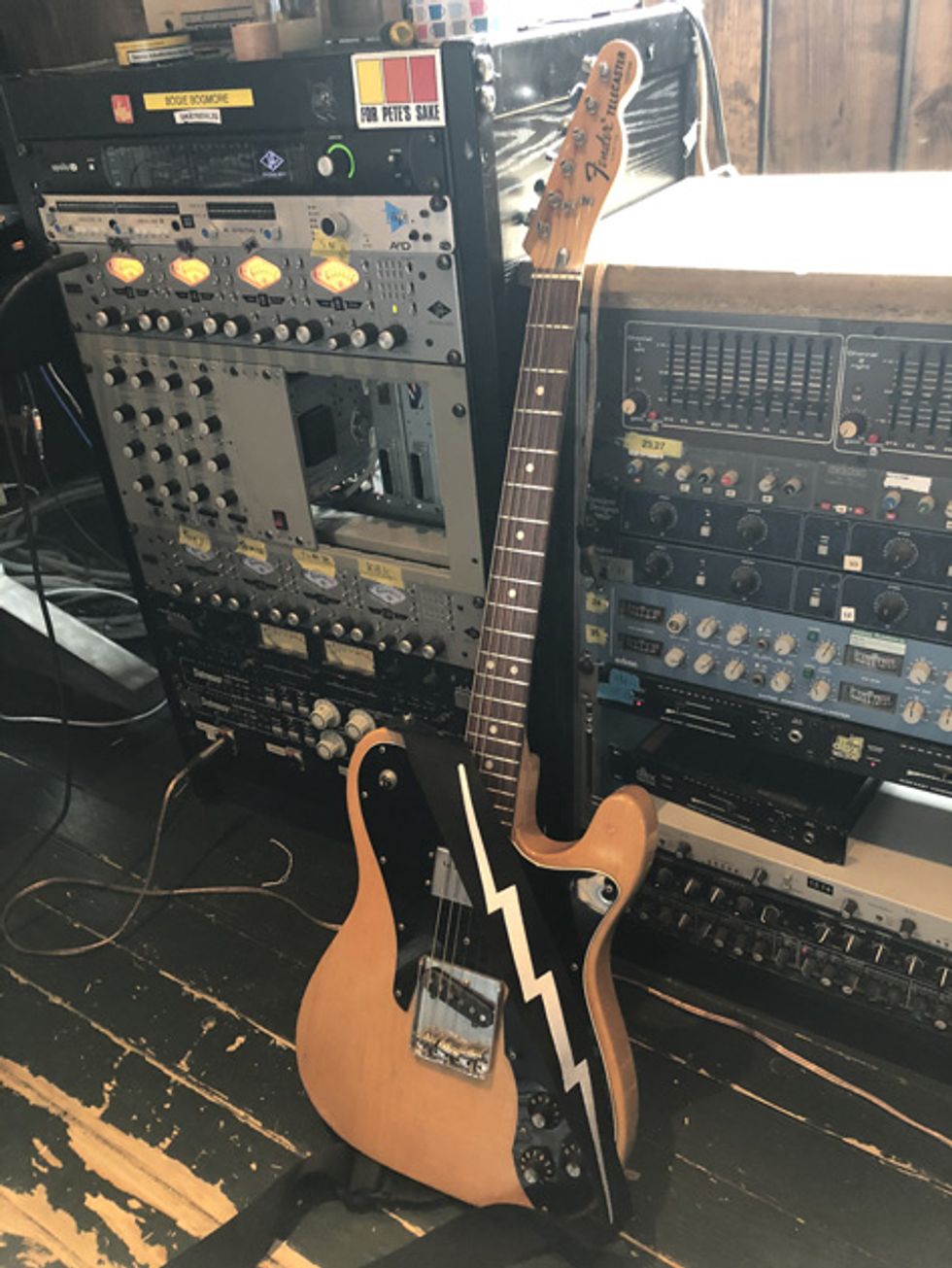 Lager's main guitar for his previous band, this 1973 Fender Tele Custom, is unusual in that it features a rosewood (rather than maple) fretboard.
---
Click below to listen wherever you get your podcasts:
---
D'Addario XT Strings:https://www.daddario.com/XTRR