Rig Rundown: Howling Giant
A Reverend V, two fiery British-voiced heads, and some tone-sizzling, time-bending stomps fire this warped comet rider into psychedelic spaces.
In his youth, Howling Giant shredmeister/singer Tom Polzine always associated rock guitar with the Flying V. Still bowing at the altar of rock, Polzine's most-prized riff cannon is this Reverend Volcano RA loaded with Railhammer Chisel pickups. Polzine tunes all the way down to drop-C tuning and counterbalances the looser tension with D'Addario NYXL .012–.060 strings.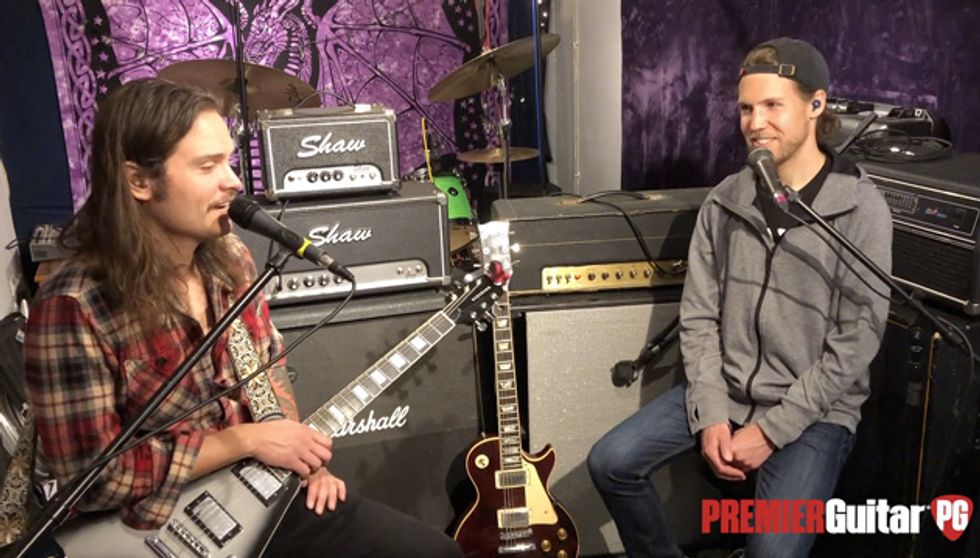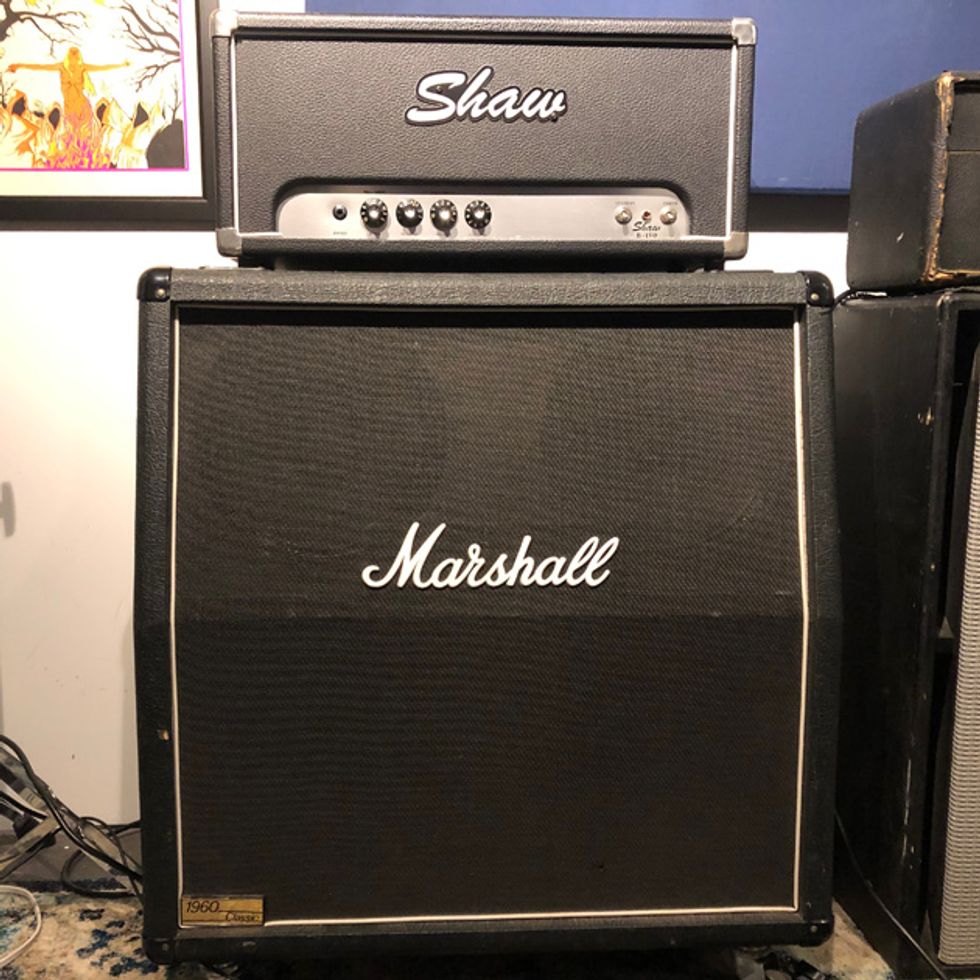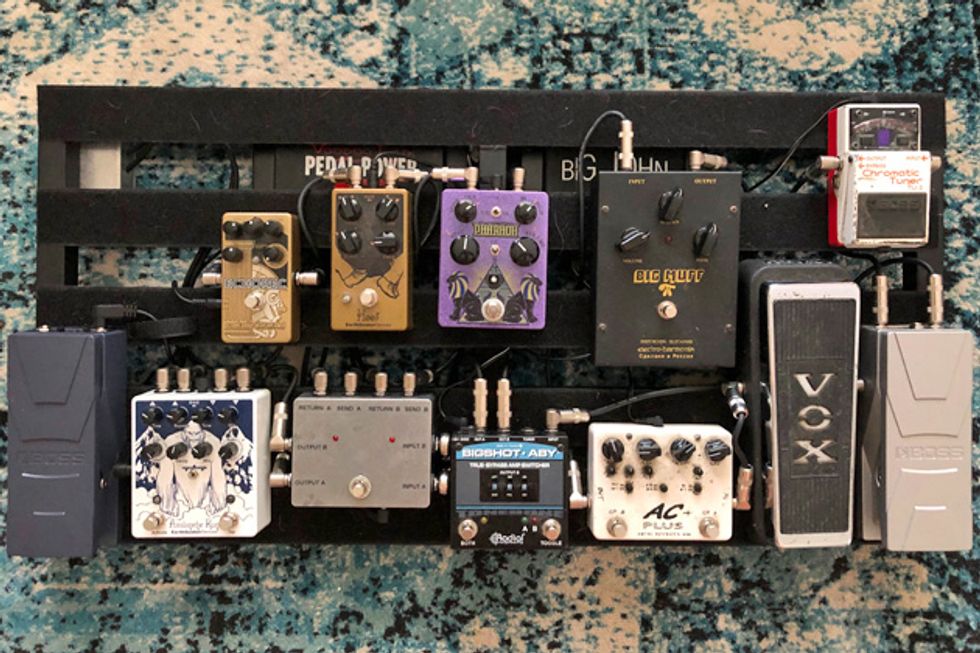 ---
Click below to listen wherever you get your podcasts:
---
---
---