The country-punkers out of Memphis share the roadworthy gear that allows them to seamlessly blend neo-Stax soul and barroom rock 'n' roll.
Lucero's longtime lead guitarist eschews a loaded guitar boat—that's for his studio time—and brings out two identical Fender Highway One Telecasters. The only modification that Brian has done to either axe is adding a custom-made leather pickguard that was given to him by his friend Danny from Crazy Heart Leather Goods. Oh, and the other customization he did to his pink No. 1 is that he carved his son Henry's name onto the side.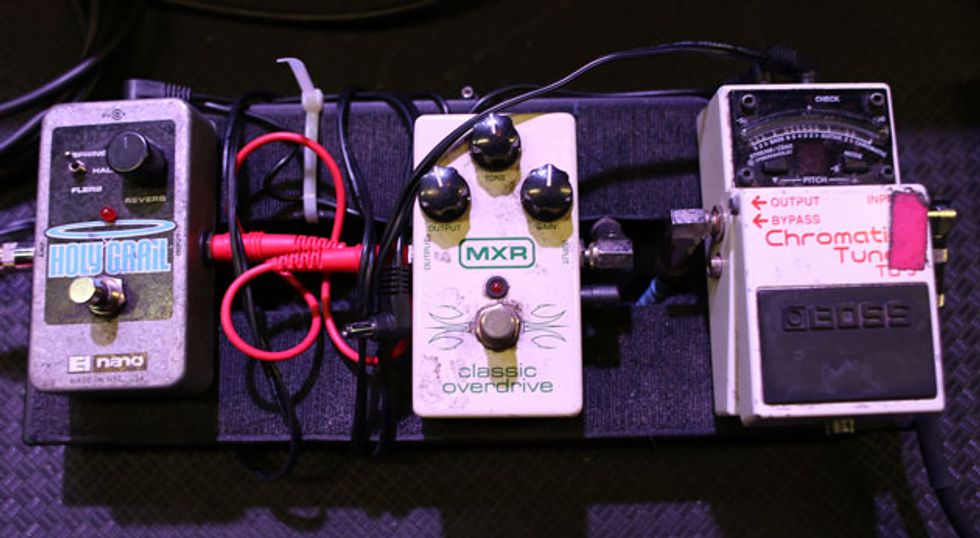 PG's Chris Kies catches up with Lucero's Brian Venable, Ben Nichols, and John C. Stubblefield before the band's first tour date in support of All a Man Should Do at Nashville's Cannery Ballroom.