Rig Rundown: Nine Inch Nails
Robin Finck and Alessandro Cortini create the perfect drug for NIN fans with a bevy of heavy-hitting custom guitars and basses and a high-tech hybrid setup that marries digital with analog.
Robin Finck has a unique slide-guitar station consisting of an Electro Hawaiian lap steel tuned to C–G–G–D–G–C. He uses an Electro-Faustus Guitar Disruptor with an EBow or slide bar on "God Break Down the Door." Other effects at the station include a Boss volume pedal, a DigiTech Whammy, and a JHS Kilt. A Big Joe Stomp Power Box Lithium power supply makes everything wireless and seamless onstage.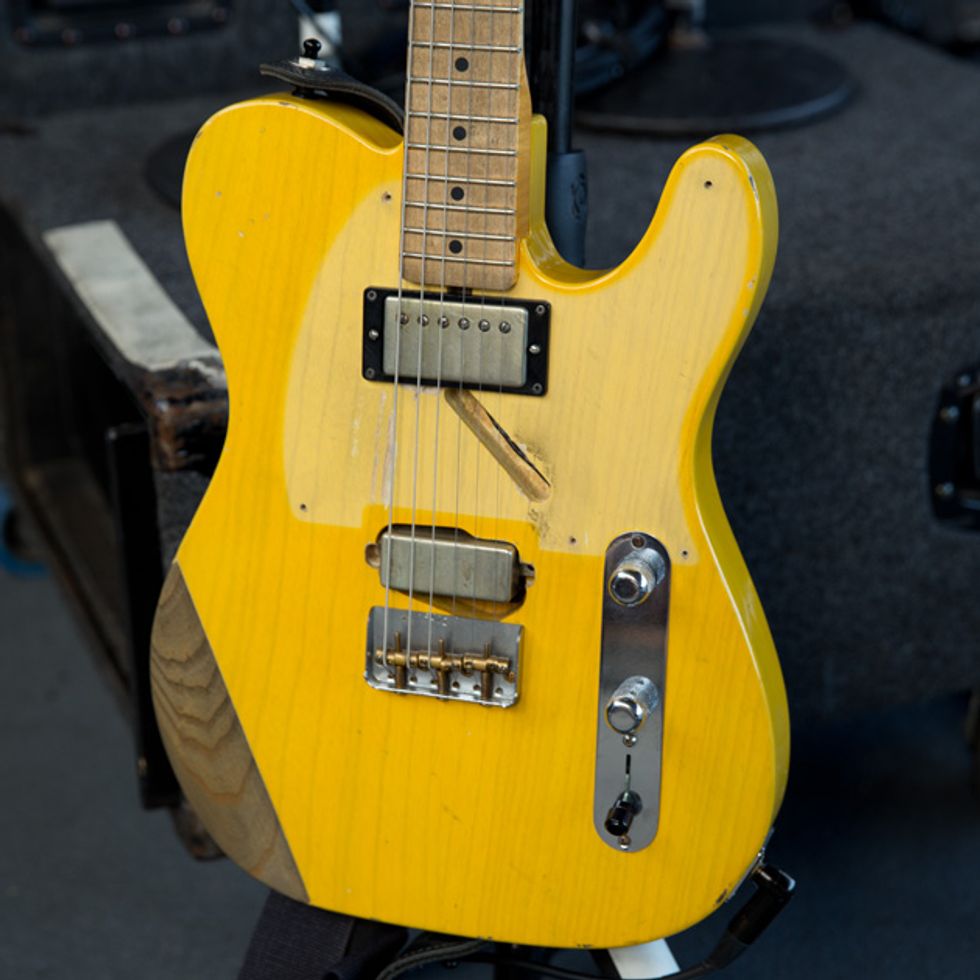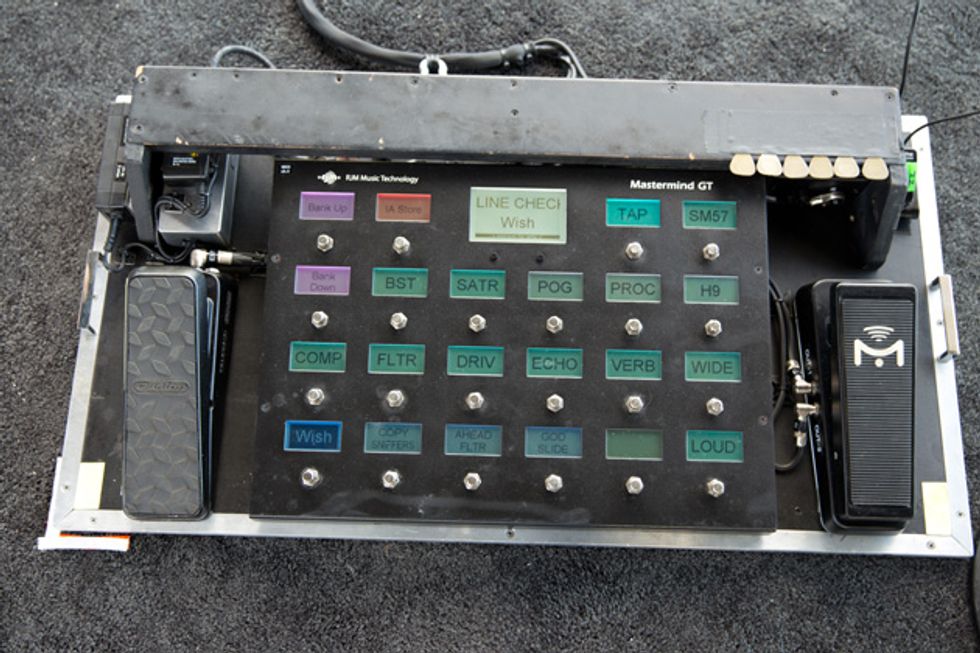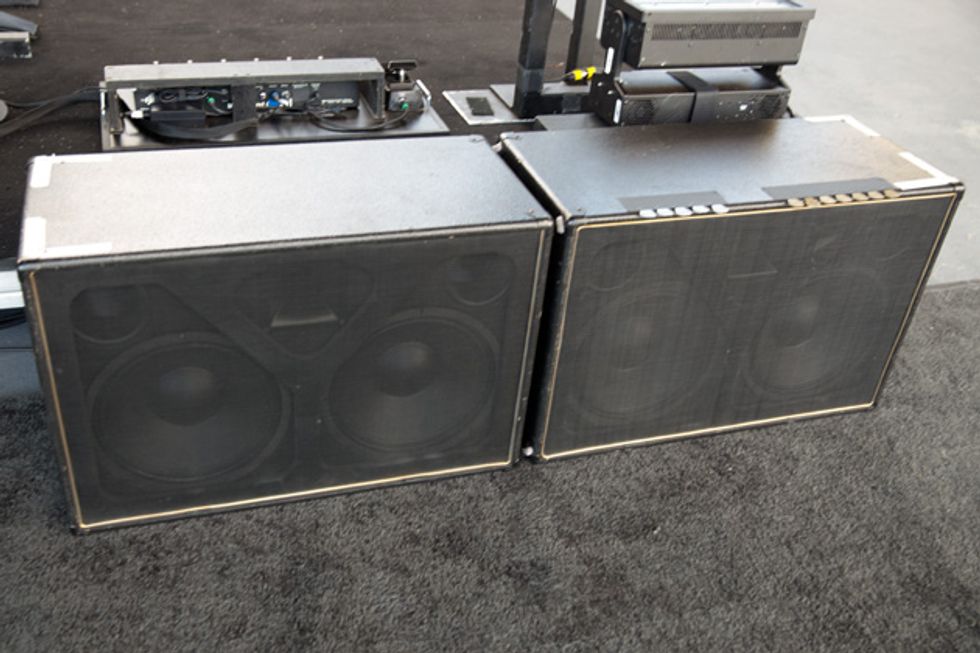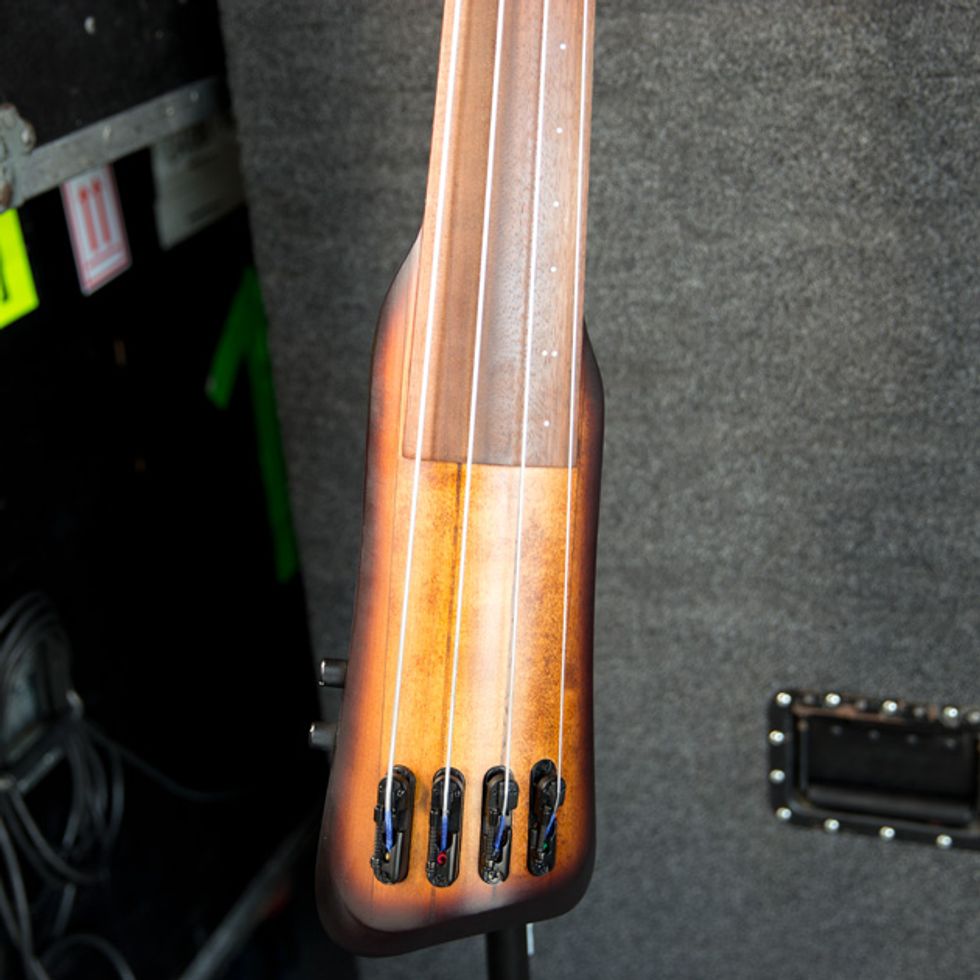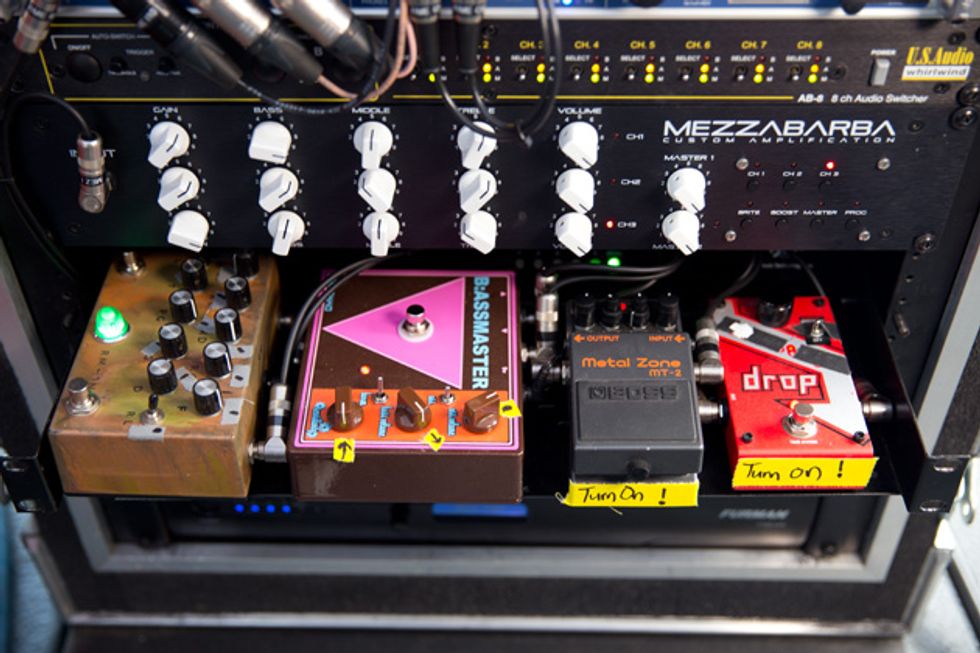 Click to subscribe to our weekly Rig Rundown podcast:

 
---
---