Rig Rundown: Pierce the Veil's Tony Perry
The lead guitarist behind the post-hardcore band discusses what specs he likes in his signature ESPs and why he prefers going digital on the road.
For touring efficiency and onstage volume control, Perry relies on a Kemper Profiler Amp that is usually dialed up to the profile of his 1971 Marshall Super Lead head that is used on all the band's recordings. All of his phaser, reverb, and delay textures are generated by the Kemper, too.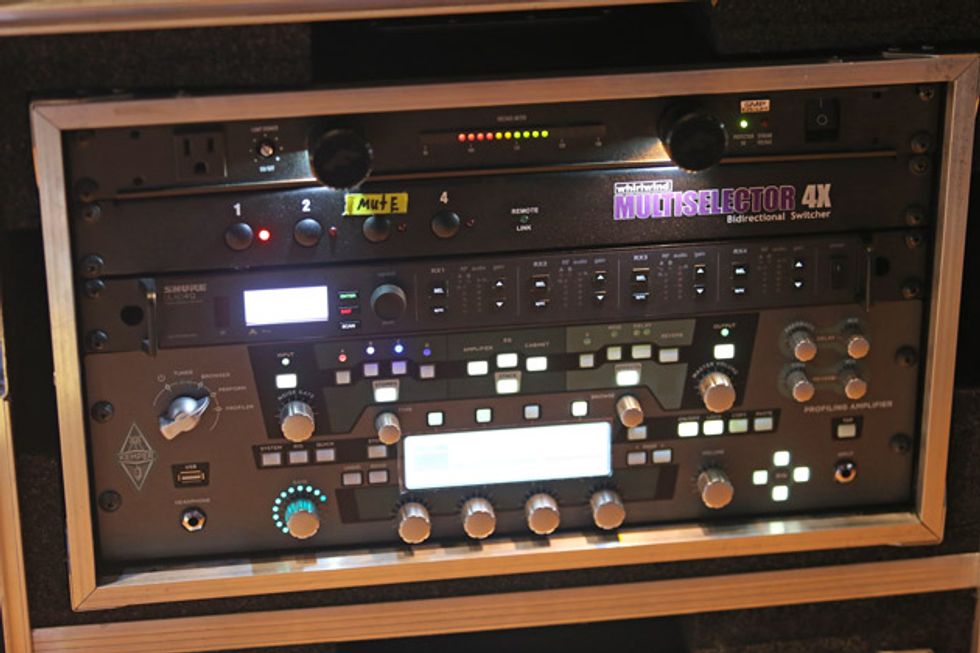 Click to subscribe to our monthly Rig Rundown podcast: