Matt Smith's setup might appear frail, but his disheveled '82 SG and a half-powered JCM800 ignites a powder keg of melodic hardcore.
At the top, you have a Gibson Guitar of the Week (2007) Nashville Les Paul Junior Double Cutaway that Matt had modded by requesting Seymour Duncan to make a mini-humbucker in a dog-eared, P-90-sized mount so it was hum cancelling and fit under the cover. Now that the guitar is no longer hitting the road, he put the stock P-90 back in it.
Below that is an Epiphone Sheraton that was used in the studio and onstage around the Dead FM era of Strike Anywhere. It's factory original except for the bridge humbucker being a subbed in from one of his SGs.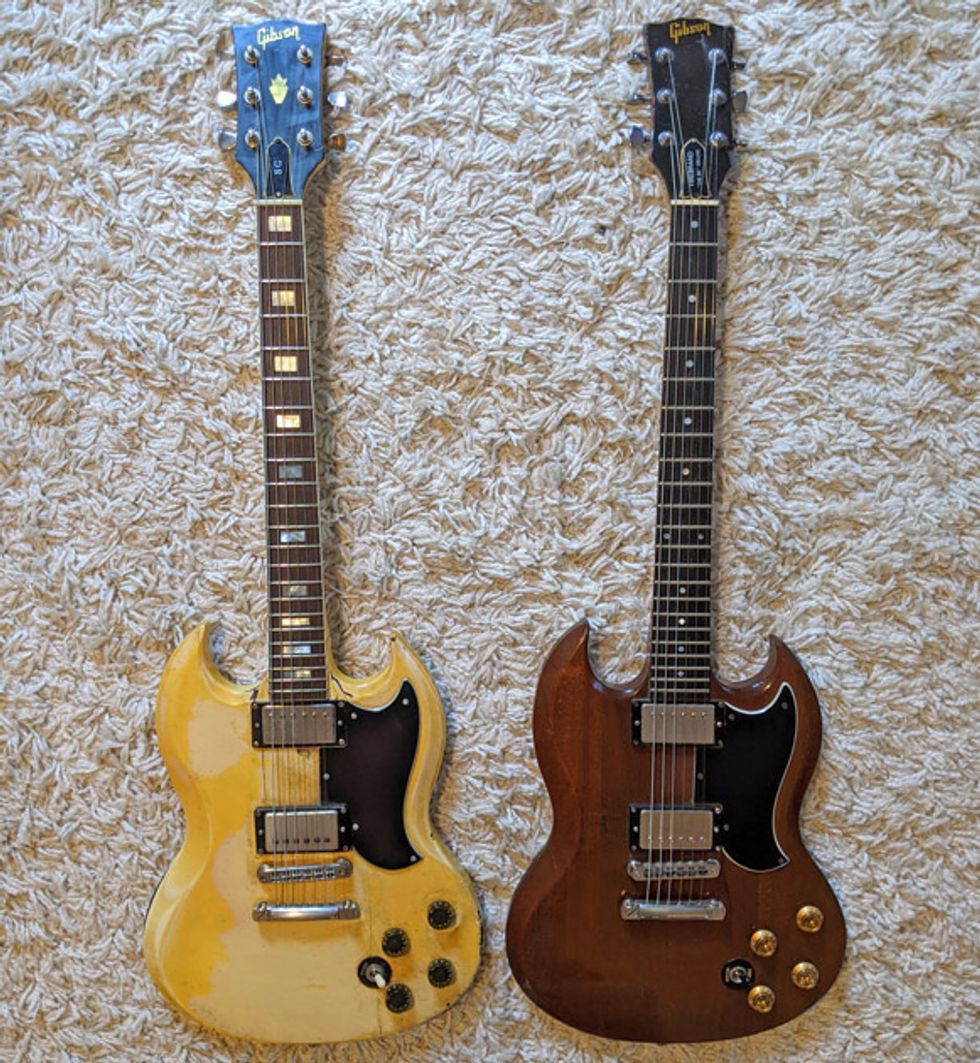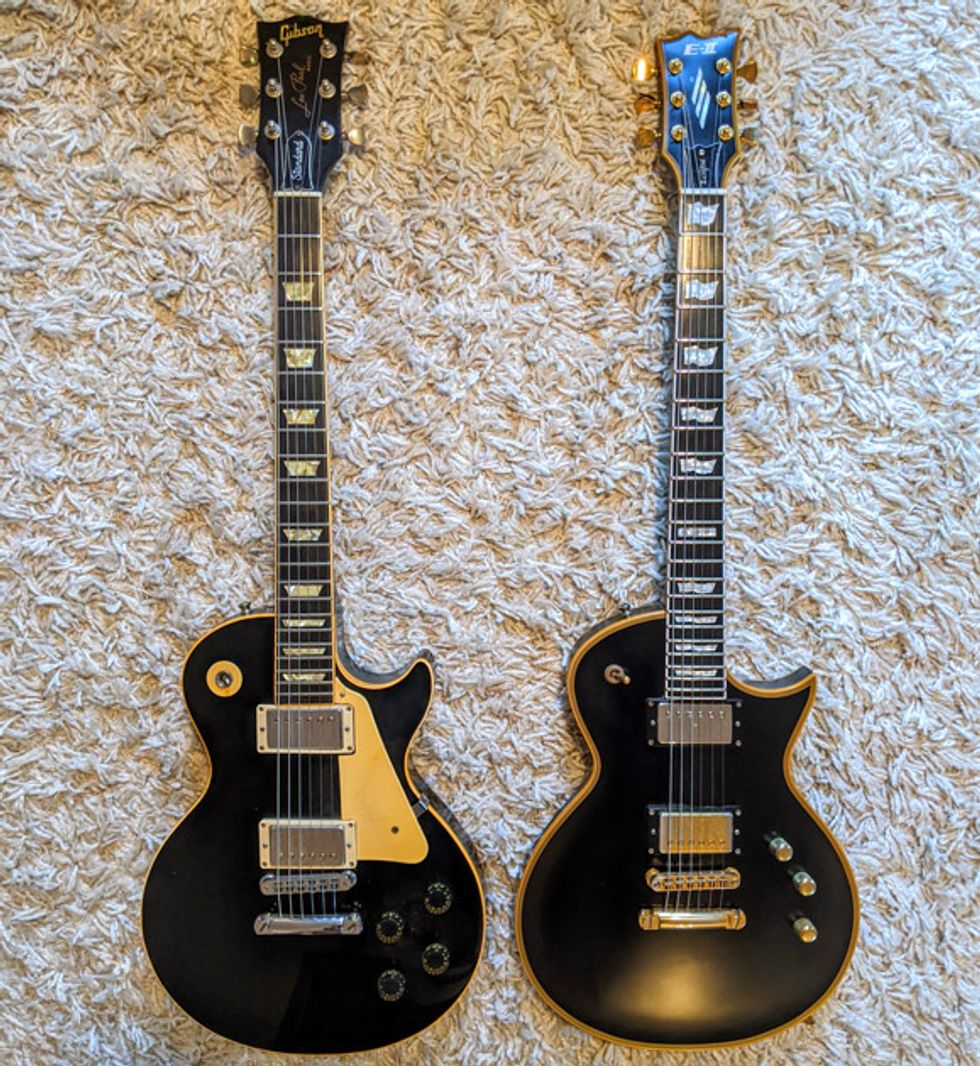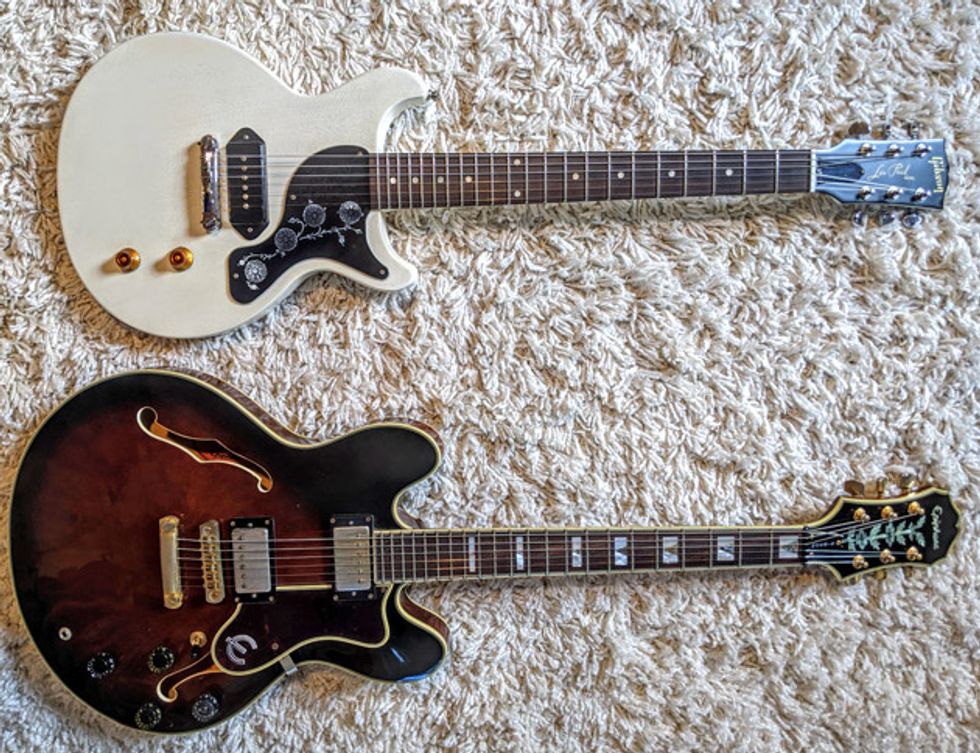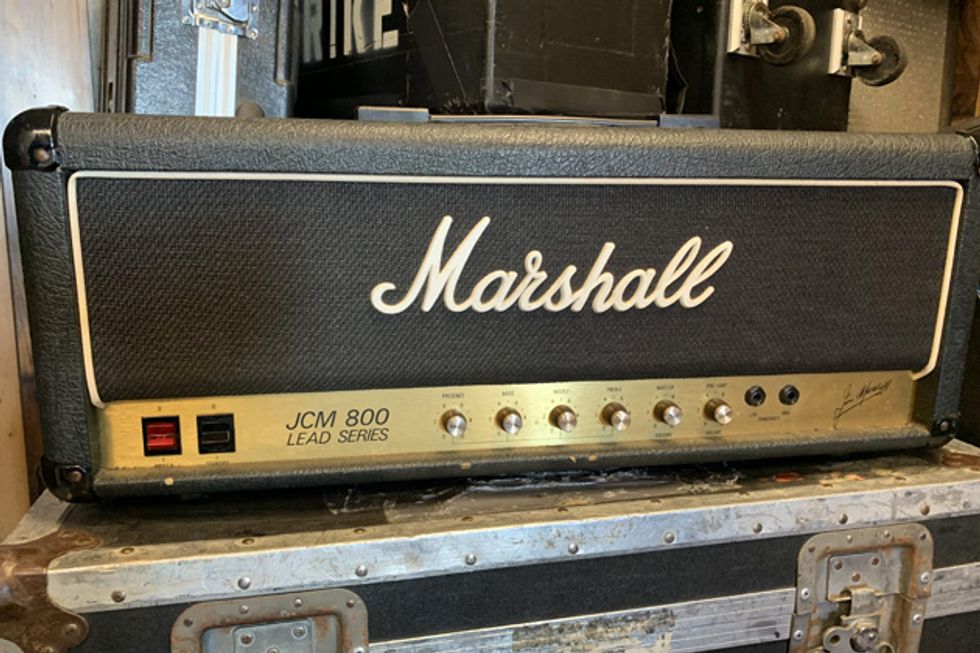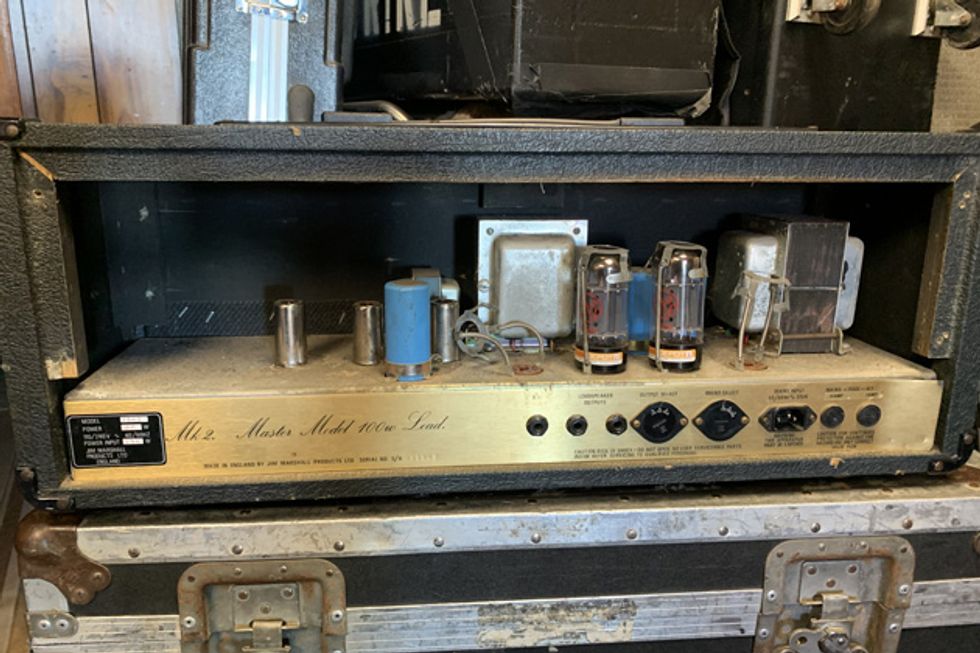 ---
Click below to listen wherever you get your podcasts:
---
D'Addario LokNob: https://ddar.io/Loknob.RR
---
---