Last Call: Is "Better" Really Better Than Beater?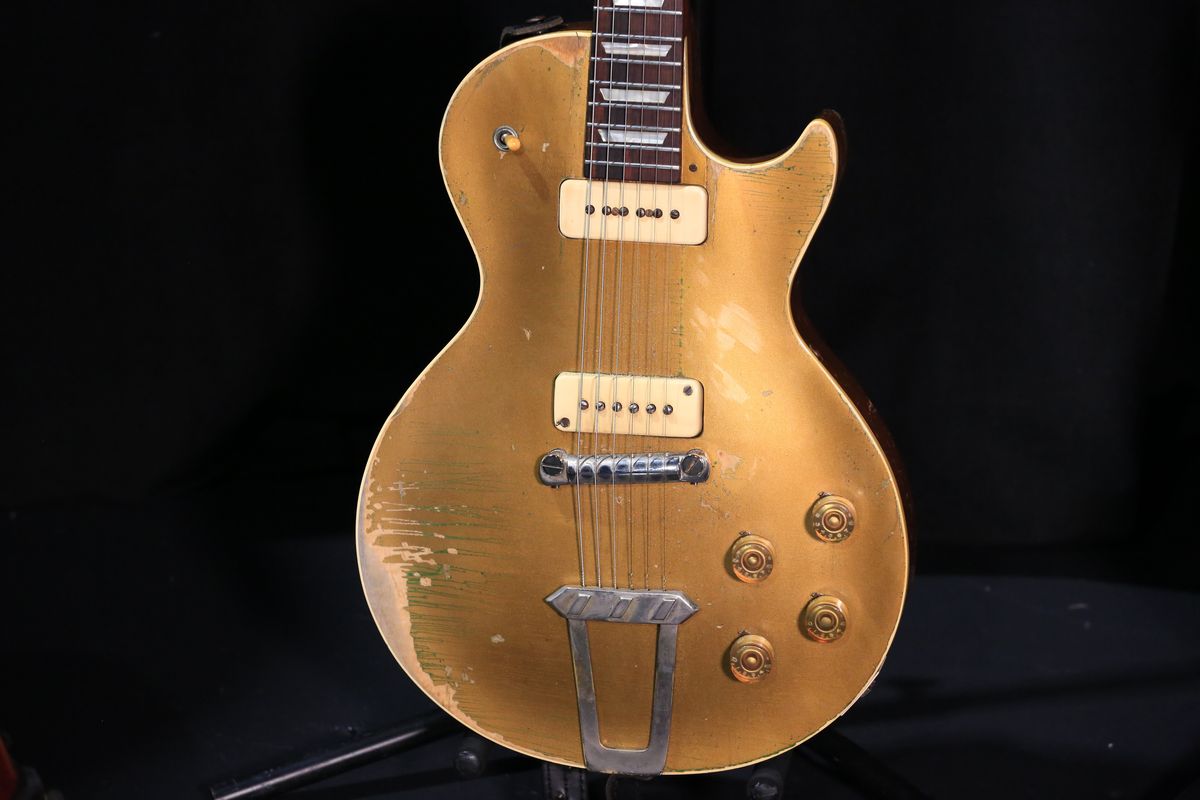 The hype around vintage guitars has made them more expensive than ever before—but arguably, you can find all that you need in "cheaper" gear.
It's official: We are living in the most expensive time ever. According to the United Texas Credit Union, "Since 1970, the Consumer Price Index saw a 500-percent-plus increase." Even after adjusting for inflation, the numbers prove that 2023 dollars buy a whole lot less than they did 25 or 50 years ago.
---
Go grocery shopping, or look at real estate. It's shocking and frankly depressing how expensive it is just to live today. Along with all that madness, there's a weird paradox in the guitar world: Old guitars have never been more expensive—but there has never been a better selection of affordable brand new guitars and amps.
When I was a kid during the late '70s and early '80s, most cheap guitars were, well, cheap. They played rough, sounded bad, looked odd, and pretty much disintegrated quickly. They were at times built by children in sweatshops with inferior materials, so you got what you paid for. Brand-new, well-built guitars were expensive, but you could find pawnshop or yard-sale bargains on used Gibson, Fender, Martin, Gretsch, or other popular models in "Anytown, USA."
But we are in a different world today. Firstly, builders today are expanding on the work of all the golden-age builders from the past, constantly tweaking and often improving on old designs. A few trained employees working with the now omnipresent CNC machines can flawlessly cut bodies and necks day and night, bringing the price point way down. I have played new guitars for under $200 that were shockingly good. If a fire destroyed everything I own and I needed to gig that night, I would be totally fine gigging with any of the guitars mentioned in this PG column: "10 Rock-Solid Guitars Under $600."
I could plug one into a $250 dollar Boss Katana amp and pretty much sound like me for as little as $600, all in. If I looked for used or Black Friday sale items, I could probably cobble together a complete gig rig for as little as $400. And yet in spite of the many solid options for affordable, great new gear, vintage gear has never been more overpriced. I recently considered buying a 1962 patent sticker Gibson humbucker for a staggering $1,450. For the record, I bought my first PAF pickups in 1988 for $400 and they came attached to an all-stock 1961 Les Paul with the original hardshell case. (Sadly, those days and that guitar are gone.)
I considered this overpriced pickup because I was seduced by the hype. Logical me knows that there are way better options. I've conducted private shootouts comparing original PAFs to new Burstbuckers, DiMarzio's PAF Masters, and pickups from Stocktone Custom Shop, OX4, Pete A. Flynn, and others, and honestly, they are all so close that I'm not sure which is better, or if "better" is even a thing. They all have their own personal magic. But when you are chasing vintage gear, it's not really about the sound; it's about desire and the seduction of consumerism. The stupid heart wants what it wants.
"But when you are chasing vintage gear, it's not really about the sound; it's about desire and the seduction of consumerism."
I have a Ross Gray Compressor that I purchased for $50 in junior high (a king's ransom at the time). Now they sell for $600 and up. I like the old Gray, partly for sentimental reasons, but honestly, I have four compressors that are just as good if not better. (Keeley Compressor Plus, Homebrew Electronics CPR, Origin Effects Cali76, and a Boss CS-1 that I bought for $35 in a pawnshop 15 years ago.)

I recently hung out with Richie Faulkner, the incredible guitarist in Judas Priest and Elegant Weapons. We were talking about the insanity of the vintage market when Richie told me that he is not swayed by the vintage guitar hype. He maintains that modern builds are mostly better. Granted, Richie still tours with his old friend, a 1974 Gibson LP Custom 20th Anniversary model, but in designing his signature guitars with Gibson and Epiphone, he was able to create a modern guitar that does everything he needs that vintage guitars don't do. I've played his Epiphone sig, listed for $999, and it is an inspiring rock 'n' roll tone machine.
For me, the biggest problem with expensive gear is that it's a lot of pressure to live up to the hype. Personal experience has proven that I can sound just as bad on a '59 Les Paul as I can on a cheap guitar…. I may sound even worse on the '59 because I get psyched out.
Maybe the vintage market dies with my generation as kids learn that an SE plugged into a Line 6 Helix does everything they need without the hassle, expense, and cartage. Maybe my generation is drawn to vintage gear because we are sentimental. That's why we stage elaborate gear photoshoots and love the scratches and dings on old guitars. That being said, when that market crashes, I'm buying a 1957 goldtop, hopefully with a 5-speed.