Question & Obsession: Stratocaster Stars
Old Dominion's Matthew Ramsey joins us in discussing players who make the Strat sing, embodying the classic model's sound in a singular way.
---
Q: Who's your favorite Stratocaster-playing guitarist and why?
---
Photo by Mason Allen
Matthew Ramsey — Old Dominion
A: It's a tough choice, but I have to say my favorite Strat player has to be Mark Knopfler of Dire Straits. His playing, to me, is so subtle but in-your-face at the same time. When you hear it, you immediately know two things: It's definitely a Strat, and it's definitely him playing it.
Current obsession: My musical obsession right now is Maggie Rogers. Her music is this great mix of rock, pop, and folk and it all supports her stellar songwriting. It has just the right amount of joy and sadness all swirled together that keeps drawing me back in.
---
Photo by Ryan Fannin Photography
Jin J. X — Reader of the Month
A: Jeff Beck. I love the playability and tones of a Strat, though so many people have essentially fallen into the trap of sounding like other people when they play that guitar. Most think of Jimi Hendrix who put it on the map in a special way, and I think Buddy Guy, Eric Clapton, and Stevie Ray Vaughan made it the guitarist's guitar, but Jeff Beck doesn't fall into the "Strat guy" category. He showcases beautiful chords, melodies, and in-your-face splats. In conjunction with his boost pedals, he can run the gamut of sound from jangly to "typical," though he also can take it into Les Paul and Tele territory. Only a handful of cats can squeeze so many sounds out of the Stratocaster without turning into a cliché. Beck and also Eric Johnson really bring out so much of what the instrument offers.
Current obsession: Mixing authentic jazz guitar over hip-hop beats. Our instrument has been extensively used with blues, rock, country, and metal, while the idea of a "jazz guitar" has become ambiguous without young pop players to push the idea forward. Also, most modern hip-hop and R&B is produced with keyboards. Inspired by the works of Robert Glasper Experiment, my goal for my next album is to find ways to integrate these elements of "authentic" jazz guitar tone/timbre/technique with modern vocals and interesting synthetic beats from drum machines.
---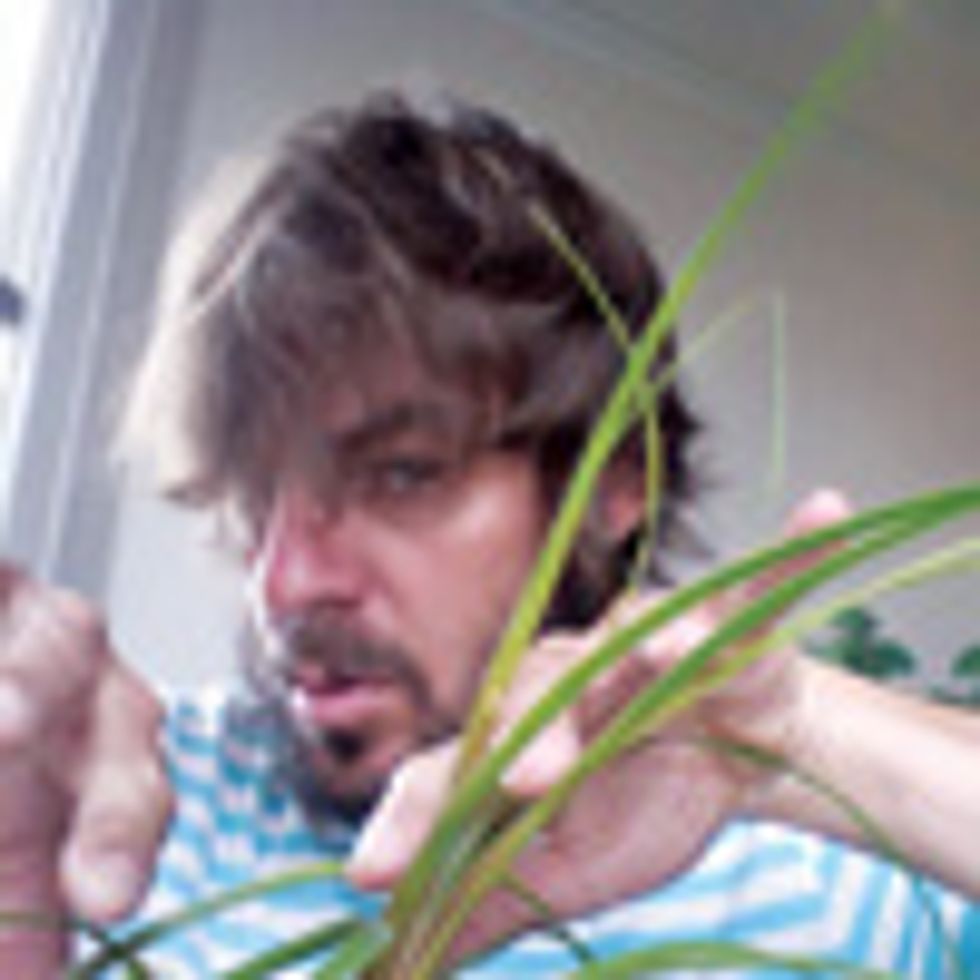 Charles Saufley — Gear Editor
A: Asking to pick favorites in a category that includes Jimi and David Gilmour isn't fair. But when I think about modern Stratocaster players that blow my mind, I first think of Six Organs of Admittance's Ben Chasny. Chasny doesn't often pull classically Stratocaster-ish moves. And his only Stratocaster is an inexpensive Mexico-made version with a humbucker. But Chasny's dynamism—his oscillations between visceral, violent, and tender—says much about how the most ordinary Stratocaster can communicate wildly varied musical emotions. His playing on that instrument is endlessly inspirational to me.
Current obsession: Playing many fewer notes.
---
Jason Shadrick — Associate Editor
A: I have to go with Clapton. My formative years were spent wearing out the Layla album, and although his sound wasn't as huge as it was when he was rocking a Les Paul with the Bluesbreakers, it stuck in my ears and has yet to leave. A big reminder was the recent Tedeschi Trucks Band set where they played the entire album with Trey Anastasio.
Current obsession: Although I've been skirting around it for a number of years, I've decided to dive headfirst into the sticky web of digital guitar. I'll still keep a tube amp within arm's reach, but I want to explore how to jumpstart my creativity by pushing the limits of the technology that's out there.
---