Siegmund Updates the Midnight Special Amplifier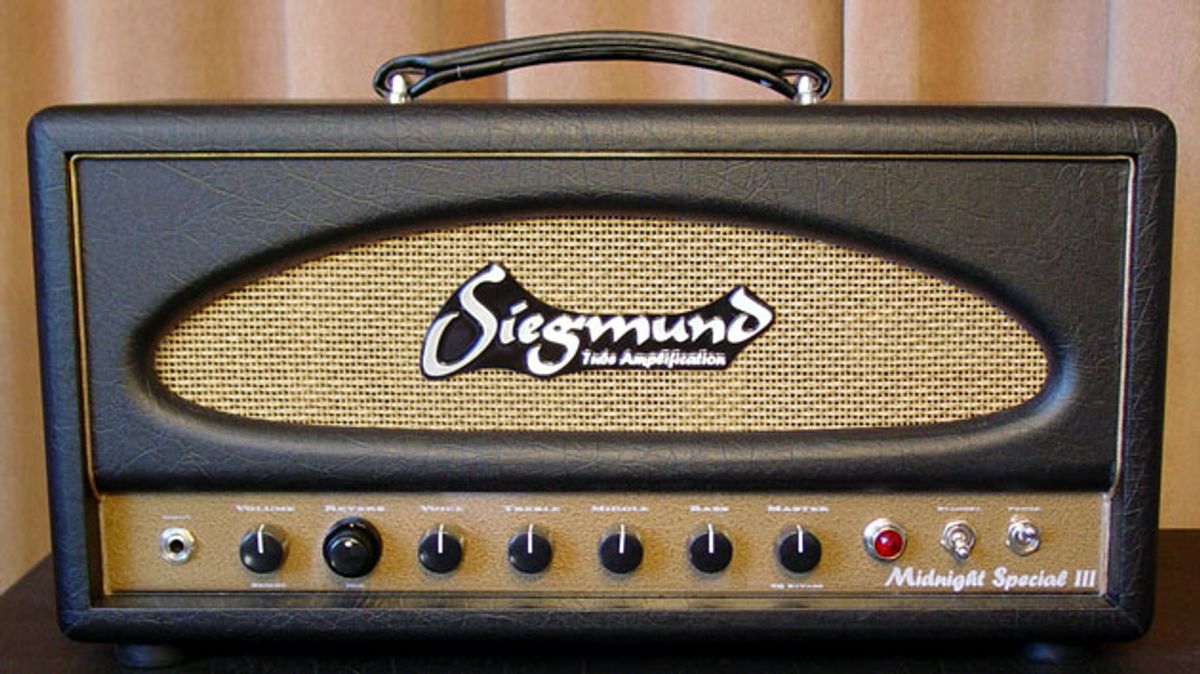 The new head will be available in three different configurations.
California (September 10, 2014) -- The Midnight Special head is the enhanced version of the tried-and-true Midnight Special combo introduced in 2000 and the best-known Siegmund amplifier. Available in three power versions from 4-30 watts and now includes volume bright switch, reverb intensity, voice control and master volume.
Also "Live Amp Sound" line out with Standard version and class A/AB switch with bias and balance adjust with MS II & III versions.
MS Standard
Class A single-ended, 4-10 Watts (15W optional)
Interchangeable, self-biasing output stage with 6V6,5881,6L6,KT66,EL34,EL37,7581, or 6550 tubes
Tube rectifier 5Z4,5V4,5W4,5Y3
Low/high power switch
LAS line out with level control and XLR and TRS outputs
Series FX loop
Reverb on/off jack
MS II:
Class A/AB push-pull 15-20 Watts with 6V6 pair
Tube rectifier 5Z4,5V4,5W4,5Y3 or solid-state
Bias and balance points
Class A/AB switch
Series FX loop
Reverb on/off jack
MS III:
Class A/AB push-pull 25-30 Watts with 5881,6L6,KT66,EL34,EL37,7581,6550 pairs
Tube rectifier 5AR4,5U4,5R4 or solid-state
Power tube selector switch
Bias and balance points
Class A/AB switch
Series FX loop
Reverb on/off jack
For more information:
Siegmund Guitars