Staff Picks: Single-Coils or Humbuckers?
You don't have to choose just one, but it's fun to debate and there's no accounting for tastes. Angel Vivaldi joins us in discussing our pickup preferences.
---
Q: Single-coils vs. humbuckers? Go!
---
Angel Vivaldi — Guest Picker
A: No surprise ... humbuckers! Not to say single-coils don't have their place (even in heavy music), but I adore the warmth and thickness of a med/med-high humbucker. My biggest pet peeve is uncontrolled feedback, hum, or noise when using high-gain amps, so humbuckers are the way to go.

Photo by Heiner Bach
Current obsession: Tori Amos' new record, Native Invader, has been getting a lot of my attention. Every time she releases an album I always find myself delving into her entire catalog. She's a powerhouse of a songwriter/storyteller.
---
Taylor Boylan — Reader of the Month
A: Like bread and butter. I love 'em both for different reasons, together or separate. Both work well clean and distorted. Both sound good in the neck or the bridge. Hum-cancelling single-coils are cool, too. I need to try out some P-90s next.
Current obsession: Getting the most out of my entry-level instruments. I've upgraded my cheap Starcaster Strat into a super strat. I replaced the stock tuners with Sperzel locking tuners. I upgraded the saddles to Tusq String Savers. I wired the pickups so I can use all of them at once and I can choose between single-coil and humbucking sounds. Musical alchemy.
---
John Bohlinger — Nashville Correspondent
A: When I moved to Nashville, there was a border guard who made sure you had a Telecaster in your trunk before they'd let you in. Nowadays, those snarly single-coils have all but disappeared from twang-free country radio. I arrived late to the party, but have converted. Current favorite: DiMarzio PAF Masters.
Current obsession: Club dates. Nothing better for your playing than four hours in a sticky-floored club playing a bunch of songs you don't really know, throwing taste out the window, and soloing too much.
---
Andy Ellis — Senior Editor
A: Unpotted PAF-style humbuckers driving a cranked, low-gain amp—that's my favorite sound. Roll the guitar volume back to keep things clean and articulate, then open it wide for juicy, singing solos, à la Mick Taylor. I like humbuckers that respond almost like microphones: If I yell into my pickups and hear my voice through the amp, I'm happy.
Current obsession: Adapting blues harp licks to my fretless Godin A11 Glissentar, which is amazingly well-suited to the task. Right now, I'm mining 1965's The Paul Butterfield Blues Band for inspiration.
---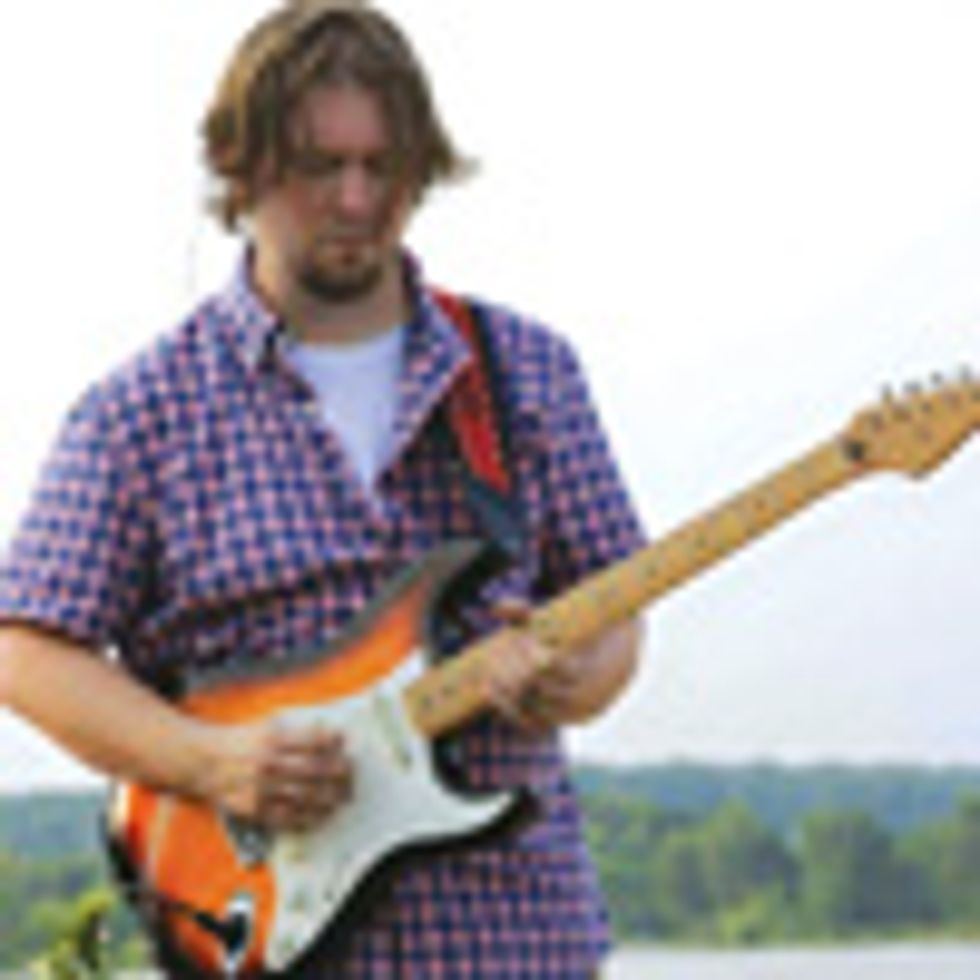 Jason Shadrick — Associate Editor
A: As much as I've tried, I can't escape my single-coil roots. Don't get me wrong. I can dig some low-powered PAF tones, but the only time I really feel like I sound like me is when there's just a bit of that hum in the air.
Current obsession: Since the unexpected passing of Tom Petty, I've wrangled my band into working up more of his tunes into our set. Hats off to Jason Isbell, who waved the TP flag every night of his Ryman residency.