Tech 21 Announces the Boost Comp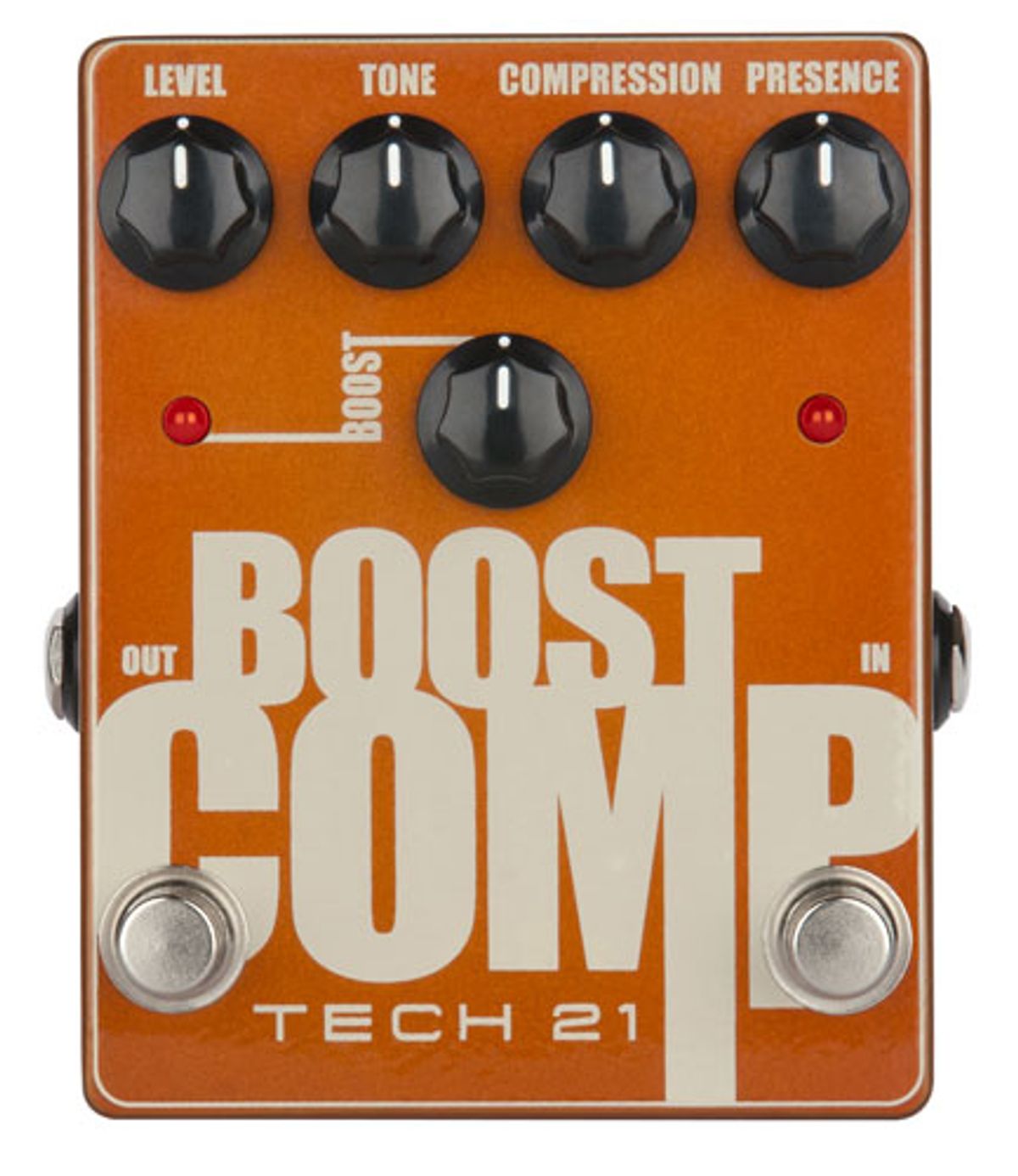 A two-in-one stomp designed for both guitarists and bassists.
Clifton, NJ (May 6, 2015) -- The Boost COMP uniquely gives guitar and bass players pre- and post- tone shaping adjustability to achieve the right balance that complements their instruments and playing style. Presence provides a pre-compression tonal boost for high-end string attack and clarity. Tone provides a post-compression cut or boost to generate a mellower, more lush tone without getting too dark.
To fatten your tone, increase sustain and punch up your sound, the Boost COMP utilizes old school, all-analog, FET-based technology, which is inherently warmer, more transparent, and more musical than other methods. Without compromising results, this player-friendly pedal offers simplified controls to uncomplicate the daunting and frustrating process often experienced with complex compressors.
When it's time to jump out, a powerful boost function delivers up to 21dB of clean boost to increase your output level --without adding more compression. A true post-boost, this function can also be used independently.
Other features include 1/4-inch high-impedance input and low impedance output, and silent-switching, custom footswitch actuators. Operable with 9V battery (not included) or optional DC power supply (Tech 21 Model #DC2).
For more information:
Tech 21