AER Introduces 4th Generation of Compact 60 Acoustic Amp Family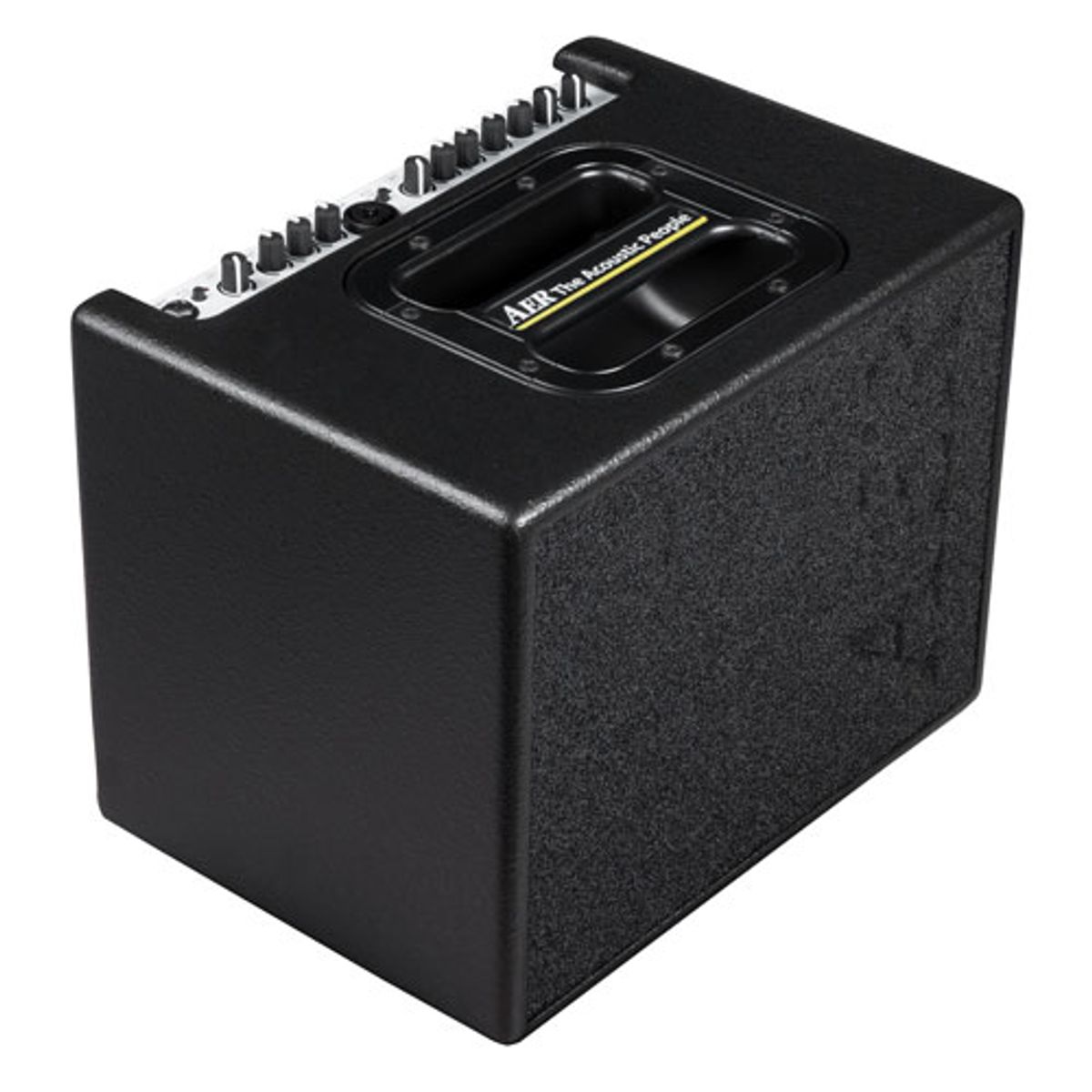 The latest edition of the 60-watt amps includes a pre/post switch for the direct signal in addition to an aux input.
Germany (December 19, 2018) -- German amp manufacturer AER, The Acoustic People, has introduced the 4th generation of its Compact 60, the powerful little 60-watt acoustic amp trusted by many of the world's top guitarists, including Tommy Emmanuel, Eric Johnson, Monte Montgomery, John Oates, Jerry Douglas, Al Di Meola, and more.
The Compact 60 extended family of amps includes the original Compact 60, as well as two solid oak cabinet models, a wedge-shaped Slope version, and a Tommy Emmanuel signature edition.
The new 4th Generation editions now feature a pre FX/post FX swtich for the direct signal, allowing the user to choose whether or not their direct signal incorporates the amp's onboard digital effects.
An 3.5mm aux input with level control has also been added.
These ultra-portable amps still offer the same outstanding reproduction of acoustic instruments and vocals that have made them an industry standard and a favorite of performing guitarists and singer-songwriters everywhere.
Street prices (in USD):
COMPACT 60/4 $1199.00
COMPACT 60/4 OMH / ONT $1399.00
COMPACT 60/4 SLOPE $1299.00
COMPACT 60/4 TE $1299.00
For more information:
AER