Premier Guitar's Shawn Hammond is on location in Council Bluffs, Iowa, where he sits down for a green-room chat with Queens of the Stone Age guitarist Troy Van Leeuwen before this stop on the band's Like Clockwork tour. Van Leeuwen chats at length about his favorite Vox AC30s, his upcoming signature Fender Jazzmaster, his new Echopark guitar, and his multiple pedalboards.
Although bandleader Josh Homme (who's famously elusive when it comes to talking shop about his gear) declined to take part in the Rig Rundown, we did shoot photos of his main guitars and amps (his crew asked us not to show his pedalboard). Pics of Homme's gear, as well as bassist Michael Shuman's main rig, appear after the shots of Van Leeuwen's setup.
Troy Van Leeuwen's Gear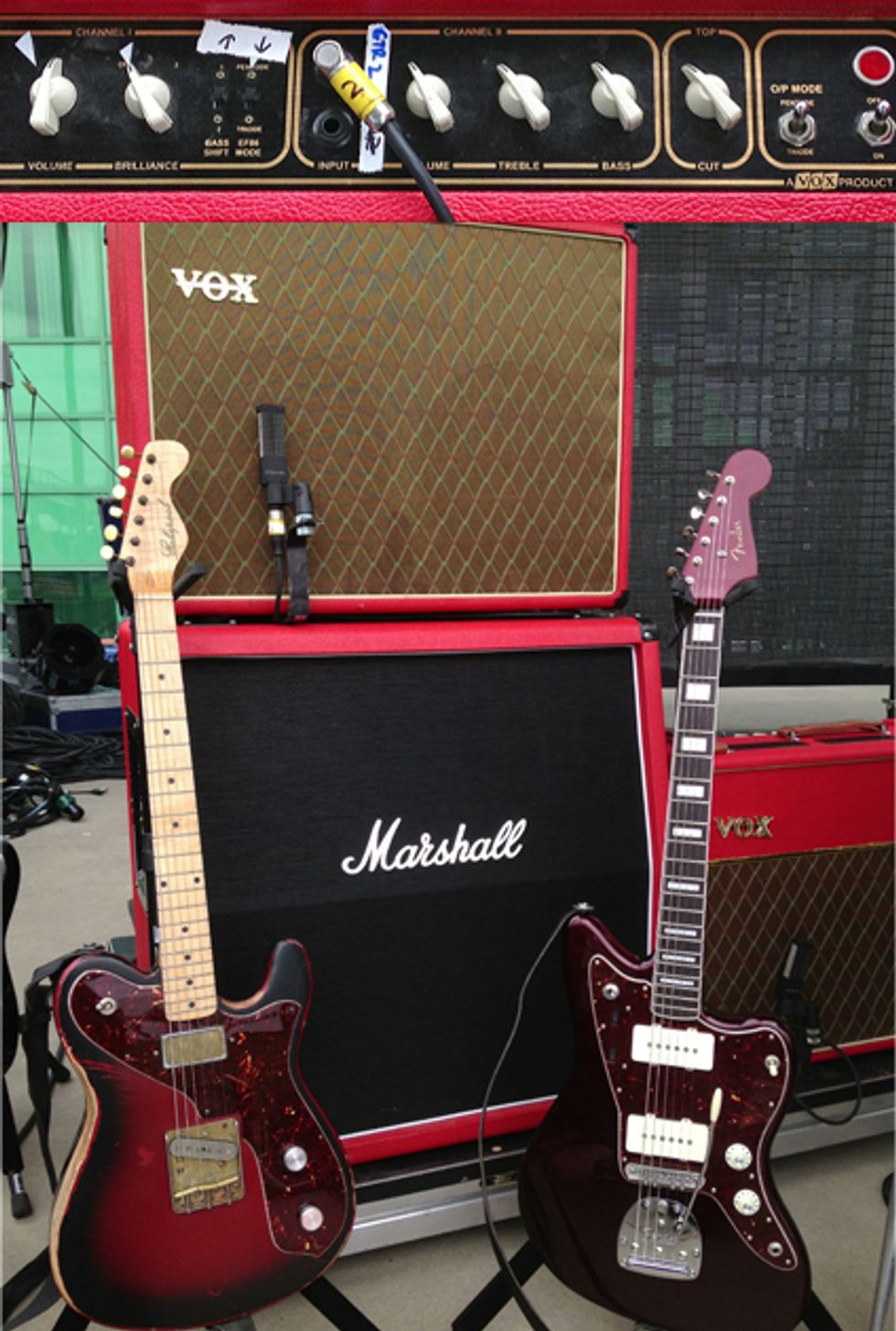 The former Perfect Circle guitarist's QOTSA rig consists of three main guitars—an Echopark T-style, his signature Fender Jazzmaster with a Mastery bridge, and a Burns 12-string (not shown). He plays through two Vox AC30s, a combo and a head driving Vox and Marshall cabs.
Van Leeuwen's Effects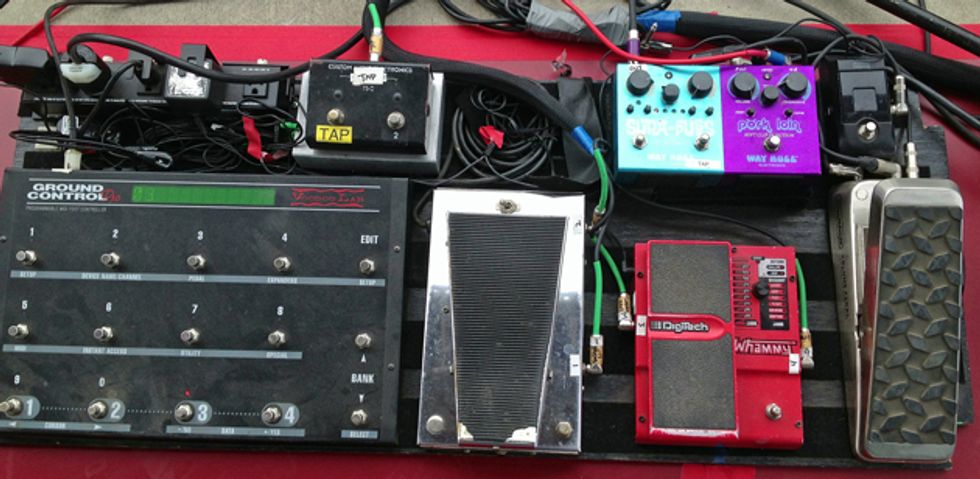 Van Leeuwen's main QOTSA pedalboard has a Voodoo Lab Ground Control Pro MIDI controller, a Custom Audio Electronics tap-tempo switch (for his Axe-Fx II, which is primarily used for reverb and delay), a Morley wah, Way Huge Supa-Puss and Pork Loin stomps, what appears to be a fourth-generation DigiTech Whammy, a Dunlop volume pedal, and a Korg tuner.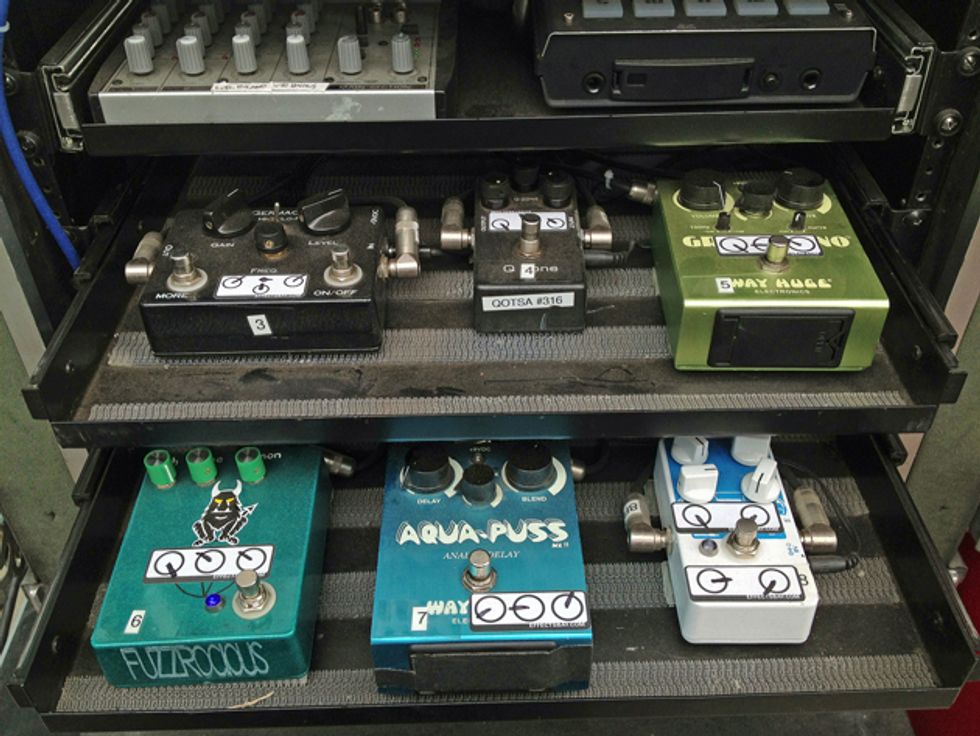 He also has a rack with two drawers holding Way Huge Green Rhino and Aqua-Puss pedals, an EarthQuaker Devices Dispatch Master, a Fuzzrocious Demon, and an MXR Q Zone, among other stomps.