PG Editors pick their top gear from the second day of NAMM. See everything from day 2 in our photo gallery.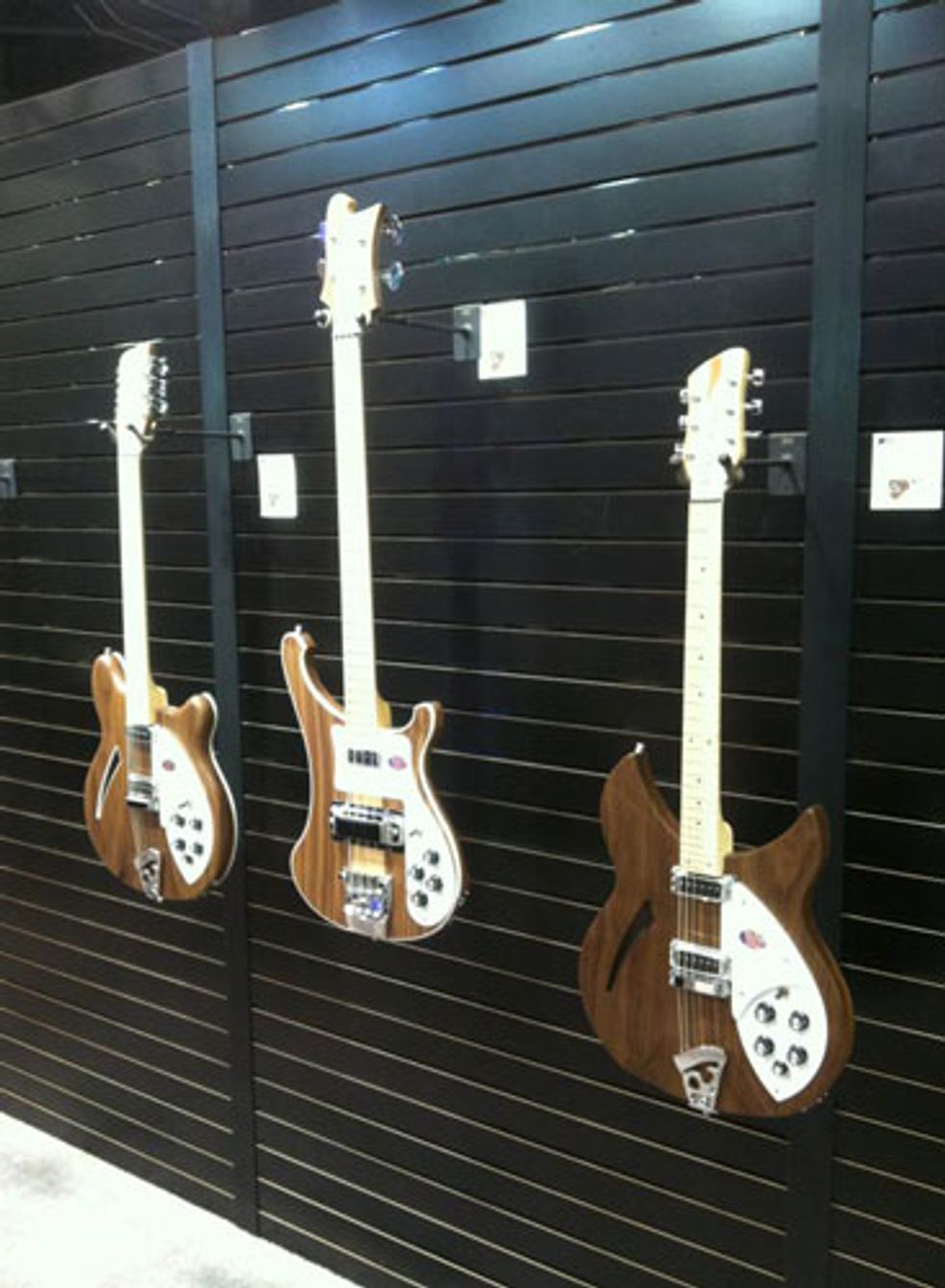 Rickenbacker Walnut Series
Rick' fans rejoice! Rickenbacker unleashed their new Walnut series here in Anaheim. A thin oil finish gives the bodies a luxurious, natural aura, and the all-maple neck creates a striking contrast. The series includes the 360-12W, 4003W, and 330W.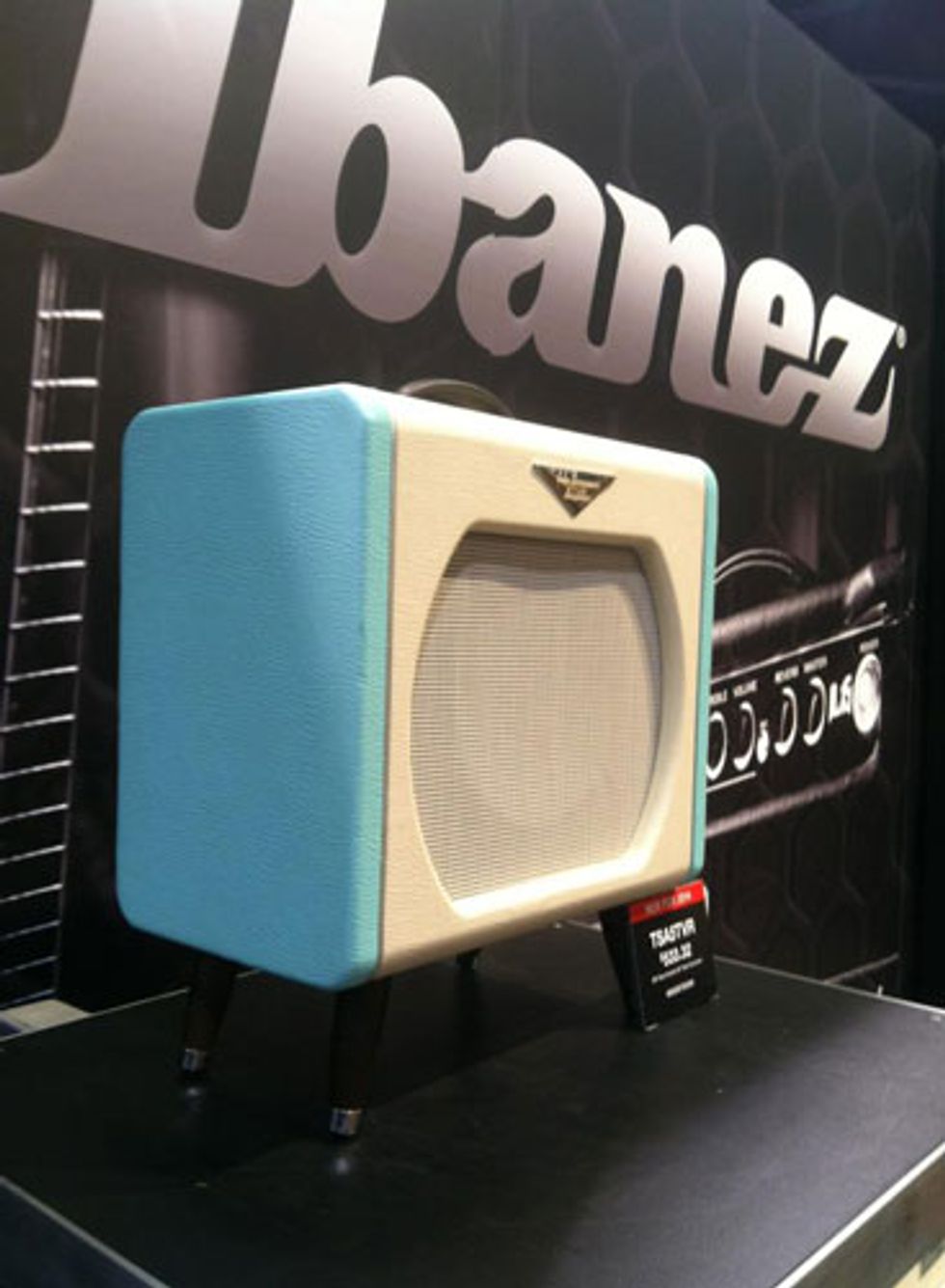 Ibanez Tube Screamer Amp
Doesn't get much cuter than Ibanez Guitars' new 5-watt Tube Screamer amp. This little guy comes complete with reverb and overdrive controls, and those little legs and vintage radio/TV-like design make it a pretty groovy piece of furniture too!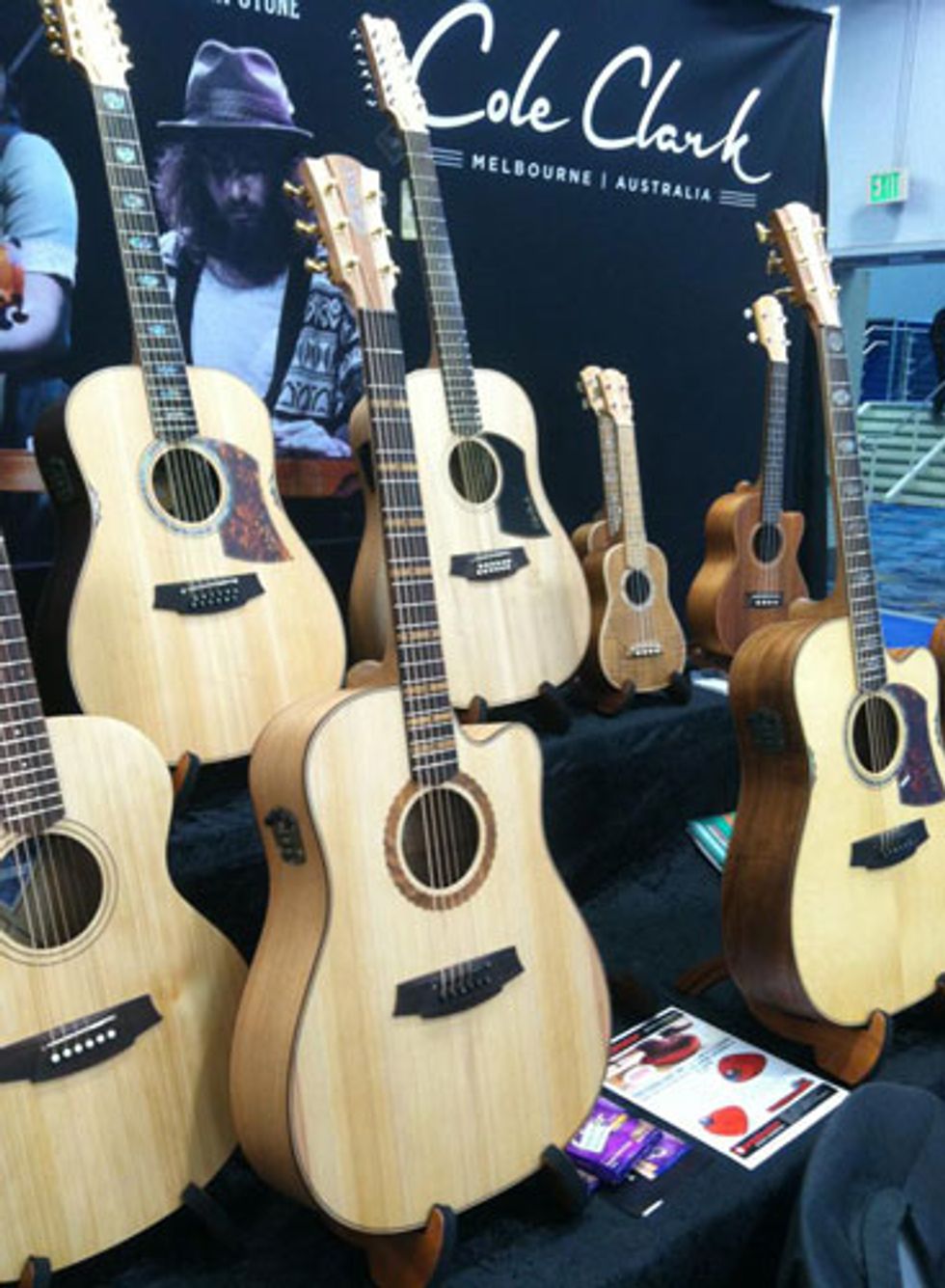 Cole Clark Triumph 2
Australia's Cole Clark Guitars always brings extremely unique instruments to NAMM. In addition to reviving the Taliaman model, they brought the brand new Triumph 2 (pictured here) is built from Queensland Maple (back and sides) and a Bunya top. The Australian Blackwood inlay is crazy cool too. $2,999 MAP and available now.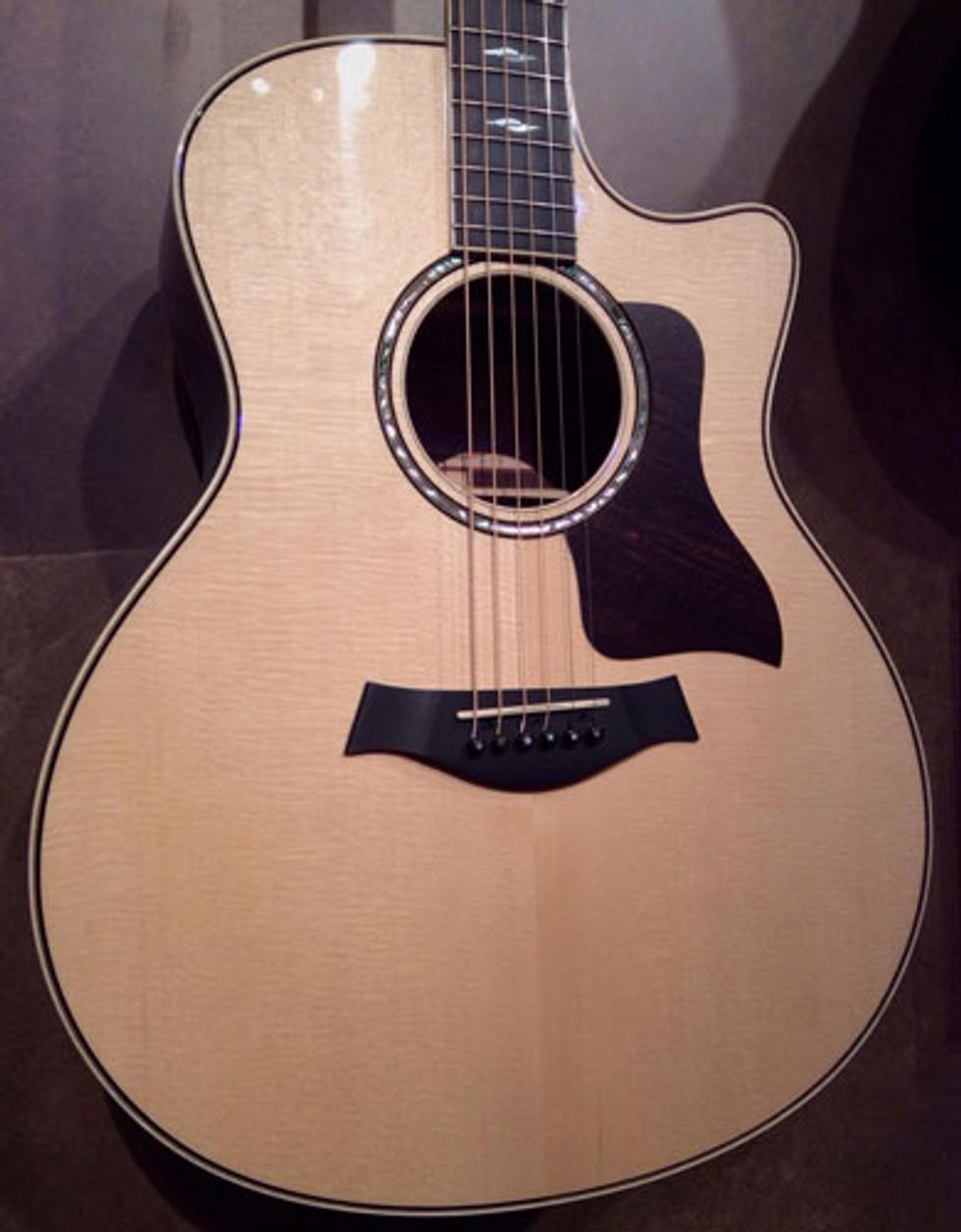 Taylor 800 Series
Taylor Guitars brought a completely reimagined 800 series to NAMM. Master builder Andy Powers was given free-rein to update the venerated models with thinner finishes, hyde glues, new bracing patterns and profiles, and Expression System 2 electronics. The 814ce has the usual Sitka spruce top and East Indian back and sides—and pickguard. Prices start around $3,000.