In celebration of his new album A Day in Nashville, guitar virtuoso Robben Ford returned to the scene for two shows at Music City's 3rd and Lindsley club. On March 5, ace luthier Joe Glaser filled in as the Premier Guitar Rig Rundown host, meeting Ford and his tech/co-producer Rick Wheeler before the second show to talk about the beauty of vintage guitars and what it's like to tour with what may be the most valuable guitar amp out there.
Guitars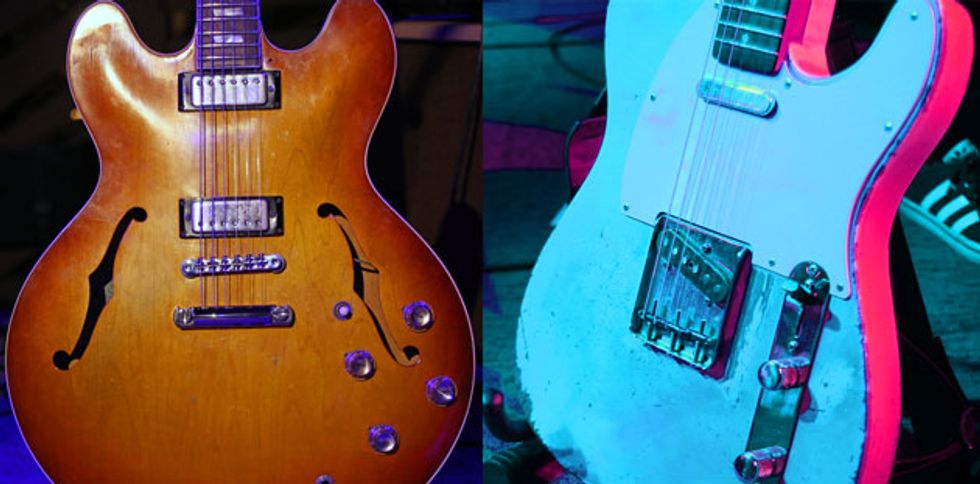 Over the course of his incredible 40-year career, Ford has toured and recorded with some very drool-worthy guitars. Currently, he travels with just two vintage beauties: a 1966 Epiphone Riviera (Glaser removed the original Bigsby trem and replaced it with a stop tailpiece) and a 1960 Fender Telecaster with a rosewood fretboard.
Amps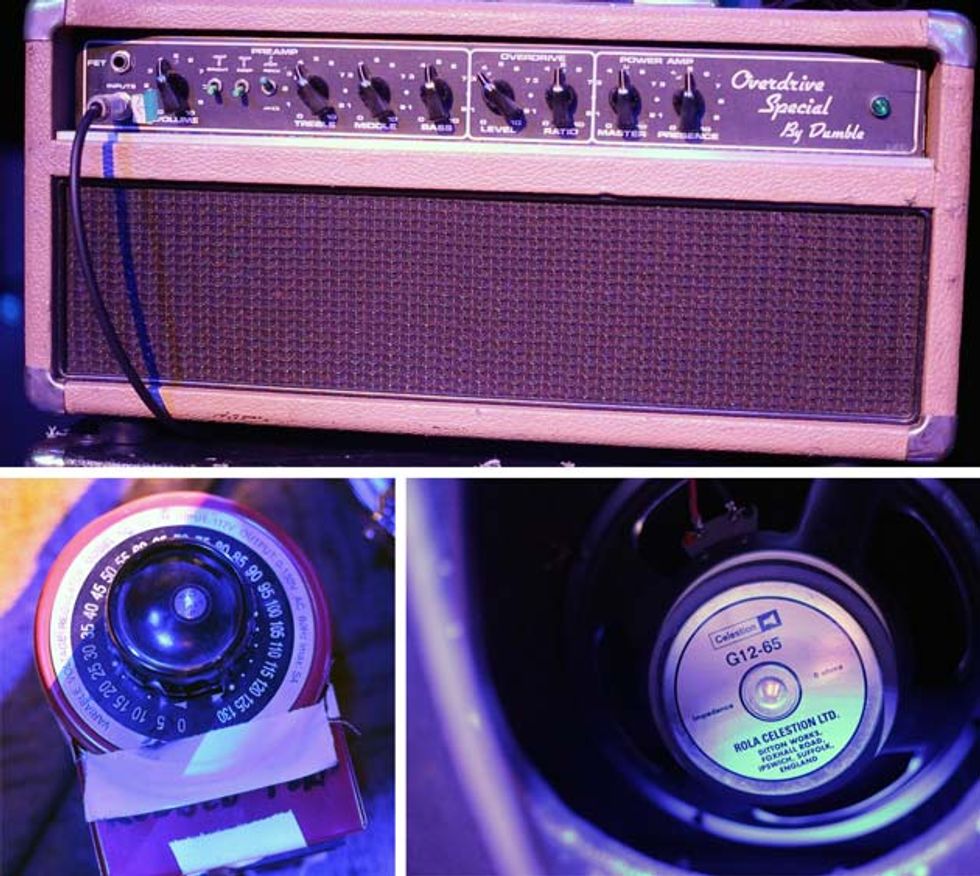 Since 1983, Ford's main amp has been a Dumble Overdrive Special, serial number 002, which Alexander Dumble made for him that year. (Serial 001 is Dumble's personal amp.) Ford keeps this sweet baby safe by plugging it into a variable voltage regulator. He runs this Overdrive Special through a Dumble 2x12 cabinet that was actually made for his second Dumble head. The cabinet houses a pair of Celestion G12-65 8-ohm speakers.
Effects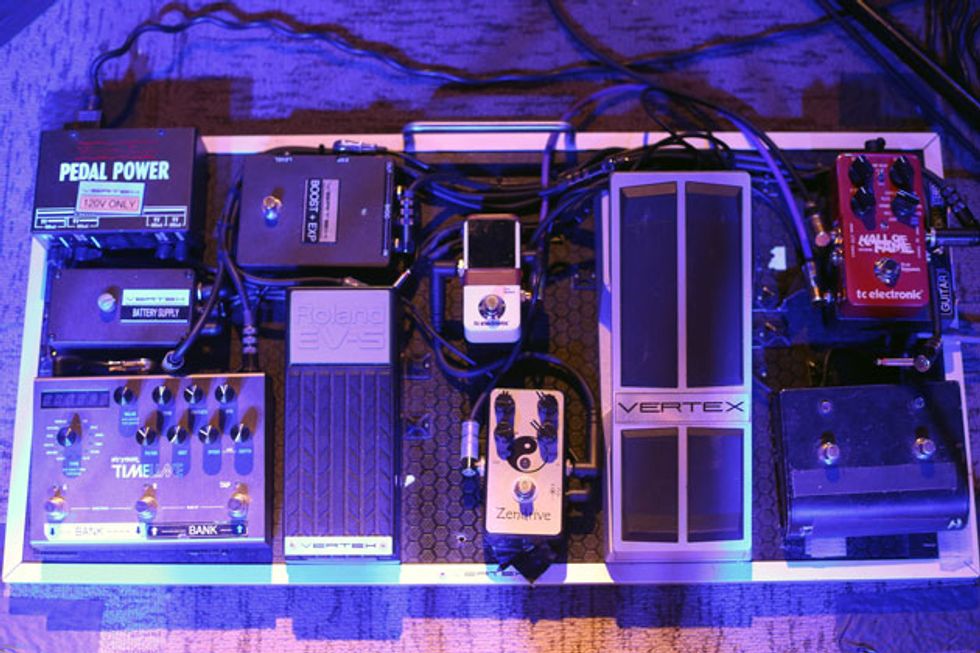 Given that Ford plays top-shelf guitars and amps, his tone does not need much help in the pedal department. Ford uses a Vertex pedalboard designed by Mason Marangella in 2013. Although the board has gone through some changes, today it includes—in signal-flow order—a Vertex I/O interface, a TC Electronic PolyTune Mini, a Vertex-modded Boss FV-500 volume pedal with expression control running out to a Vertex Boost, a Hermida Audio Zendrive, a Strymon TimeLine that's controlled by a Roland EV-5 Expression Pedal, a TC Electronic Hall of Fame Reverb, and (configured independently of all the effects) a Dumble footswitch with pre-EQ boost and overdrive switches. Voodoo Lab's Pedal Power Digital provides the juice.