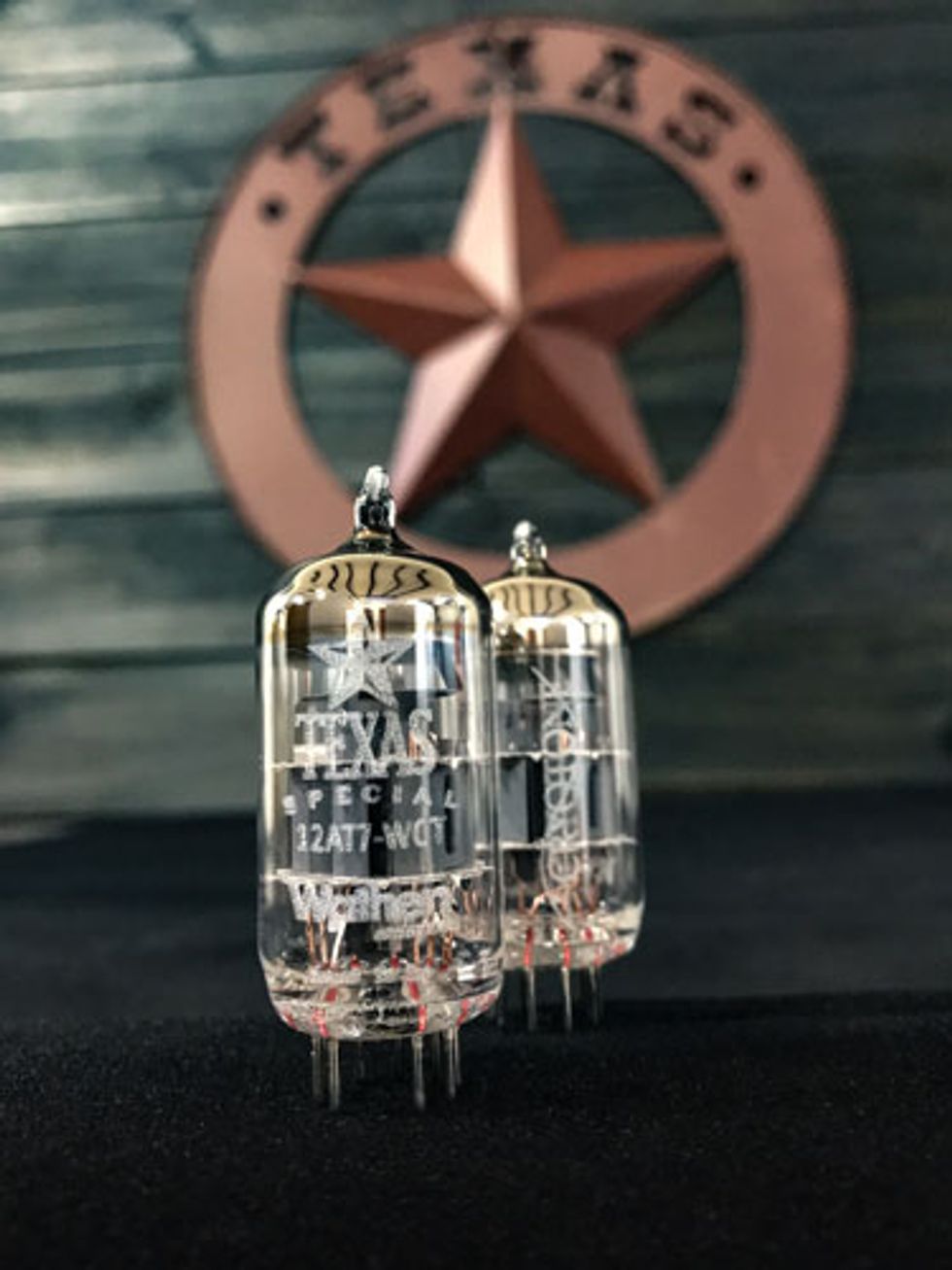 Kemah, TX (June 21, 2017) -- Adding to the company's successful line of CryoTone Tubes, Wathen has announced the release of the new Texas Special 12AT7-WCT. Offering big Texas tone, this tube is harmonically rich with a massive, yet articulate soulful, seductive flavor.
Wathen selects specific tubes that meet their strict specifications. Each tube is tested and recorded raw, prior to administering the proprietary cryogenic treatment. After the proprietary deep CryoGenic process is applied, Wathen tests each tube again. They are individually analyzed for Microphonic and Sound. Tube measurements of noise, transconductance and gain levels are recorded and supplied with each CryoTone purchased.
Wathen CryoTone tubes have a much quieter noise floor than other tubes; new or old. The quieter tube also allows it to operate more balanced with much less total harmonic distortion in the clean power range and when driven into distortion on purpose with a guitar amplifier the results are amazingly complex and musical rather than fizzy grit or scratch.
Wathen CryoTone Tubes include:
Expanded dynamic range
Smoother and more refined high frequency range
Increased bass, depth and articulation
Deeper and more focused three dimensional soundstage
Lowered noise floor
Reduced microphonics
Smoother and more defined midrange
Lower operating temperatures and extended tube life
The Texas Special Wathen CryoTone 12AX7-WCT will be available online July 1, 2017
MSRP $110
For more information:
Wathen Audiophile