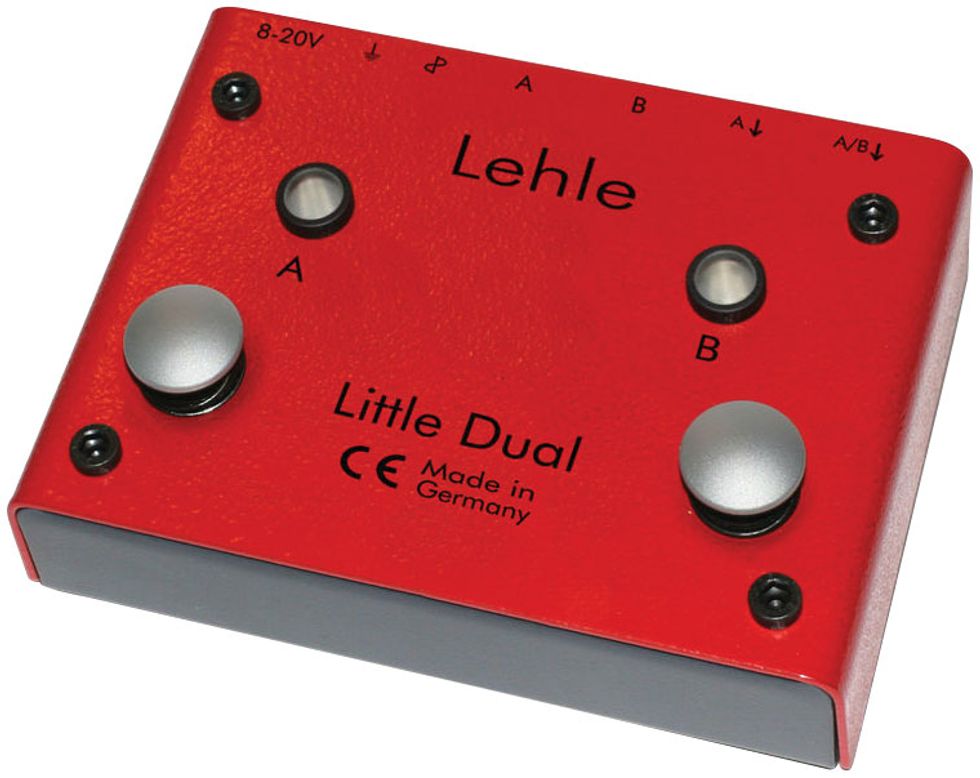 LEHLE
Little Dual
Featuring gold-plated phase-reverse and ground-lift switches, this little red box was designed to eliminate hum thanks to its transformer-isolated signal paths.
$229 street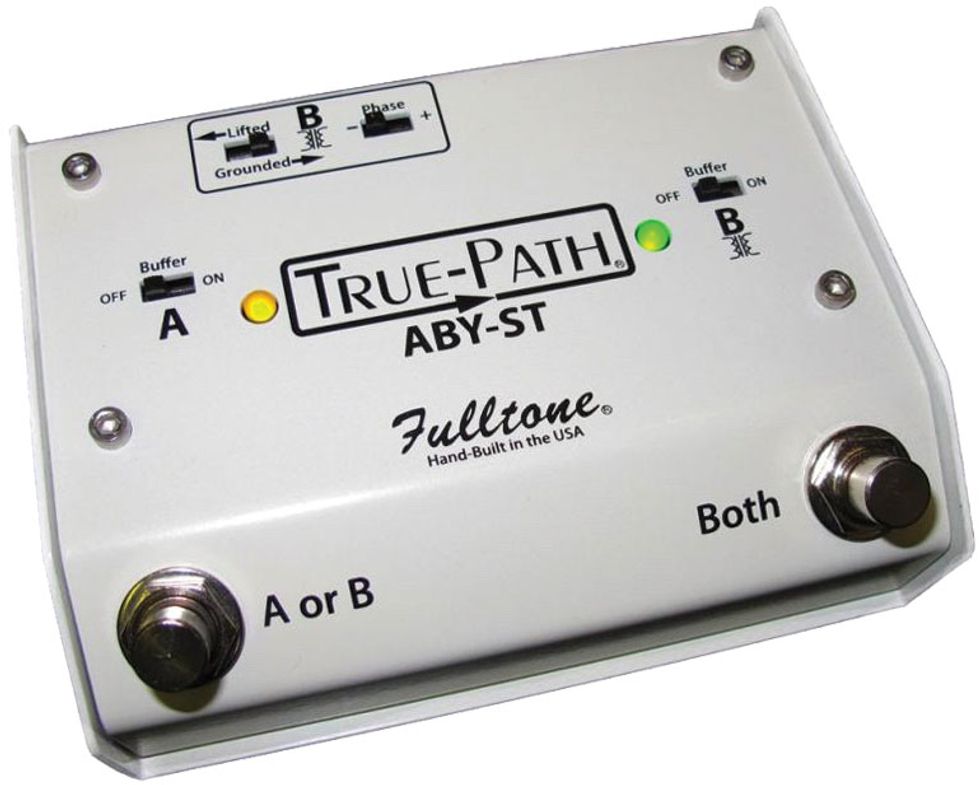 FULLTONE
True-Path ABY-ST
These ABYs give players the option of choosing buffered or non-buffered modes for each channel, and feature nickel-core, custom-wound 1:1 transformers that do not boost treble frequencies.
$191 street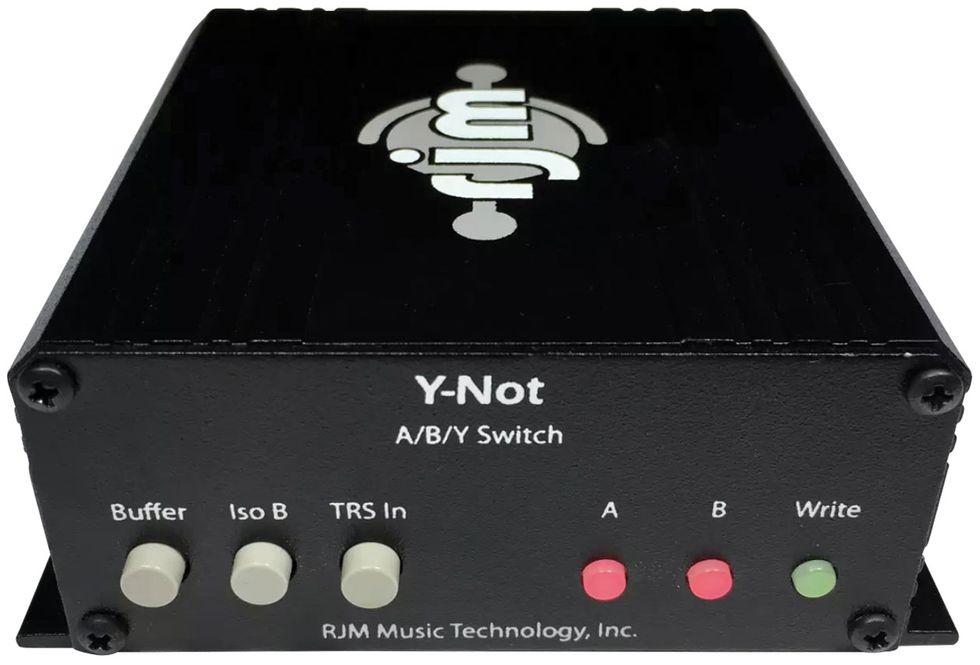 RJM MUSIC TECHNOLOGY
Y-Not 2.0
This MIDI-controllable ABY features a high-quality switchable buffer, an isolation transformer and phase-inversion switch on output B, and 256 available presets.
$249 street
rjmmusic.com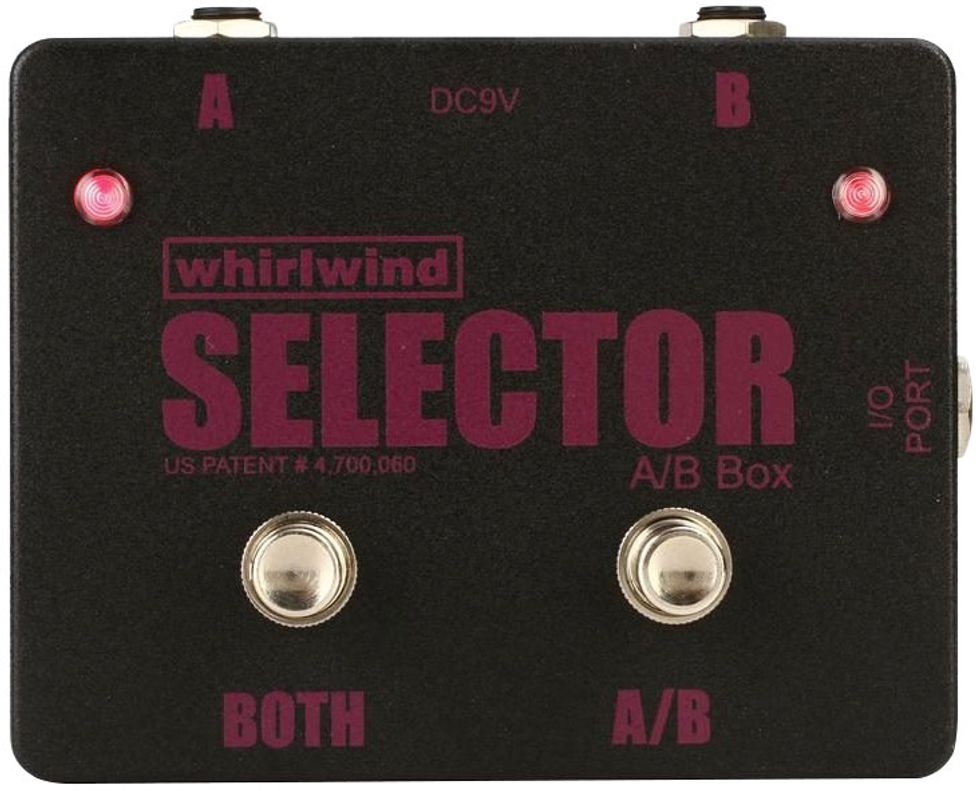 WHIRLWIND
Selector
Powered by 9V or DC adapter, this box is reported to offer completely noiseless switching between channels, whether it's used to put one guitar into two amps or two guitars into one amp.
$119 street