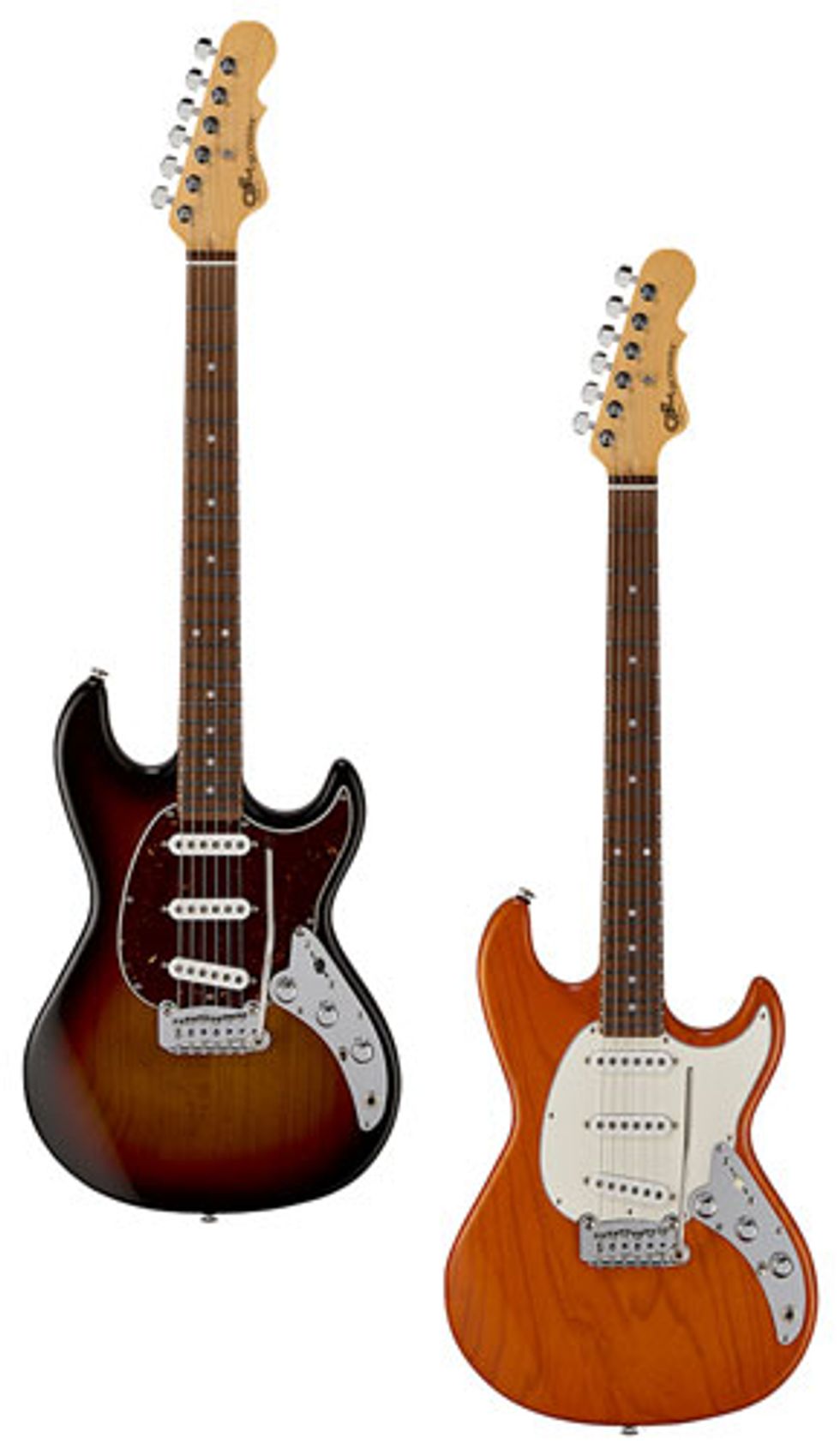 Fullerton, CA (May 7, 2019) -- G&L is pleased to announce the addition of the Fullerton Deluxe Skyhawk to its range of made in Fullerton of instruments.
Like the original G&L Skyhawk of 1984, it starts with George Fullerton's evolved double-cutaway with a hint of offset, a slim waist and generous curves.  This very comfortable body is complemented by his arched pickguard shape, his most most pleasing iteration of the form.
You'll find plenty of punch in the MFD pickups, but what's surprising is how glassy and detailed they become as you roll back the volume and bass controls, the latter a part of the Skyhawk's PTB™ (Passive Treble and Bass) system which functions on all three pickups. What's more, the Skyhawk includes a mini-toggle switch to allow neck+bridge or all three pickups together. In a pinch, the neck+bridge combo does a convincing faux ASAT™ Special. Talk about versatile!
The Fullerton Deluxe Skyhawk is available in:
3-Tone Sunburst over Alder body, Caribbean rosewood fingerboard, Vintage Gloss neck finish
Clear Orange over Ash body, Maple fingerboard, Vintage Gloss neck finish
The Fullerton Deluxe Skyhawk is now shipping with a street price starting around $1600 for Clear Orange and $1500 for 3-Tone Sunburst.
Watch the company's video demo:

For more information:
G&L Guitars