Cusack Music Introduces the Meta Plexi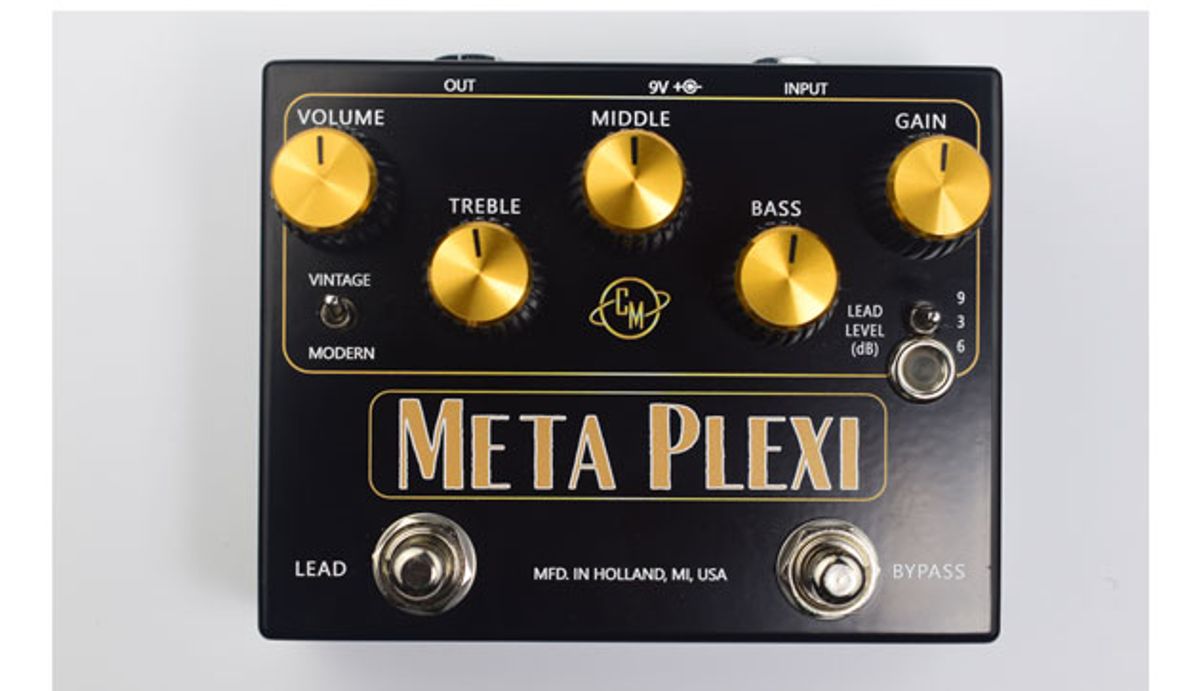 A high-gain, amp-in-a-box pedal that operates on FETs instead of tubes.
Holland, MI (March 12, 2020) -- Cusack Music has unveiled their newest original design, the Meta Plexi. The Meta Plexi is a high-gain amp emulator pedal with a classic hybrid preamp design operating on FETs instead of tubes.
Features:
Volume, Treble, Middle, Bass, and Gain controls.
Vintage /Modern bias selector.
Lead level switch to choose between three levels of lead boost ( 3,6,9 db) for when lead is engaged.
Lead level boost foot switch , with lead engagement status indicated by LED color in or out of bypass.
9V power supply only - no internal battery connection , low 19mA draw.
Made in USA, lifetime warranty.
$195 MAP/street price.
For more information:
Cusack Music