A sampling of Airline, Domino, Eko, Kustom, Hagstrom, and more from the collection of Eastwood Guitars founder Mike Robinson.
Domino California Rebel
The weird and wonderfully rare Domino Californian Rebel was not quite Vox, not quite Rickenbacker, not quite anything, just a very cool guitar thatÑ?s rare as hensÑ? teeth. Domino also used the simulated wood grain top for the Rebel. Photo courtesy of myrareguitars.com.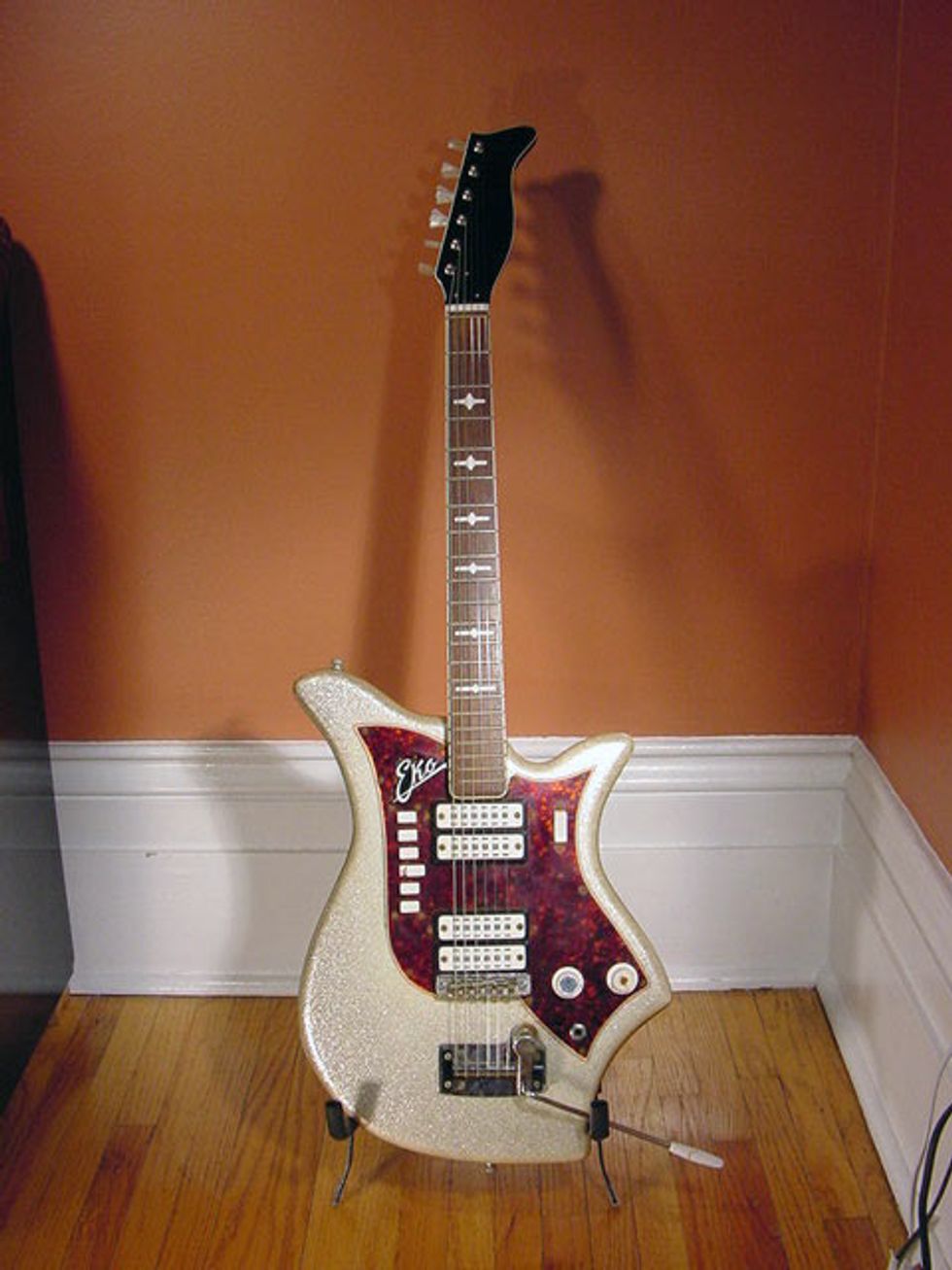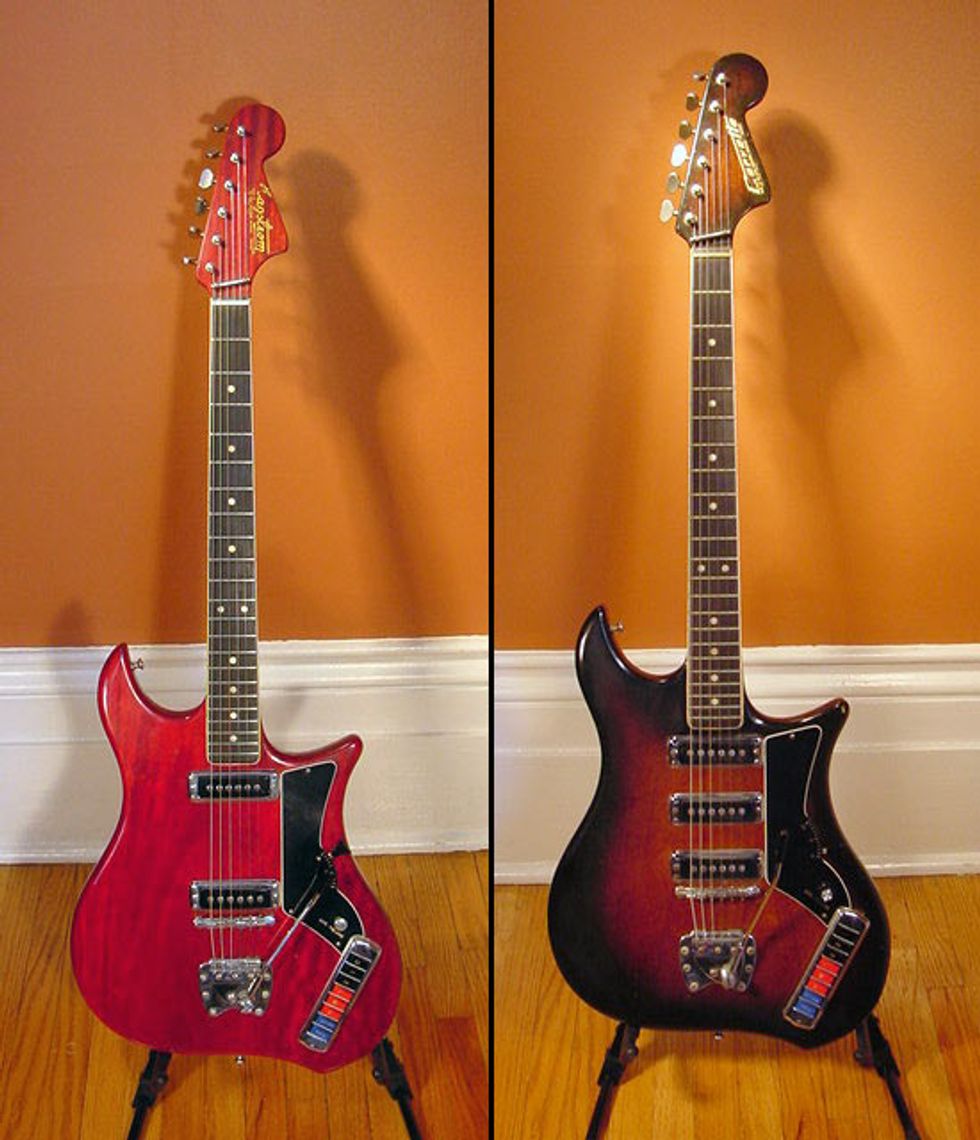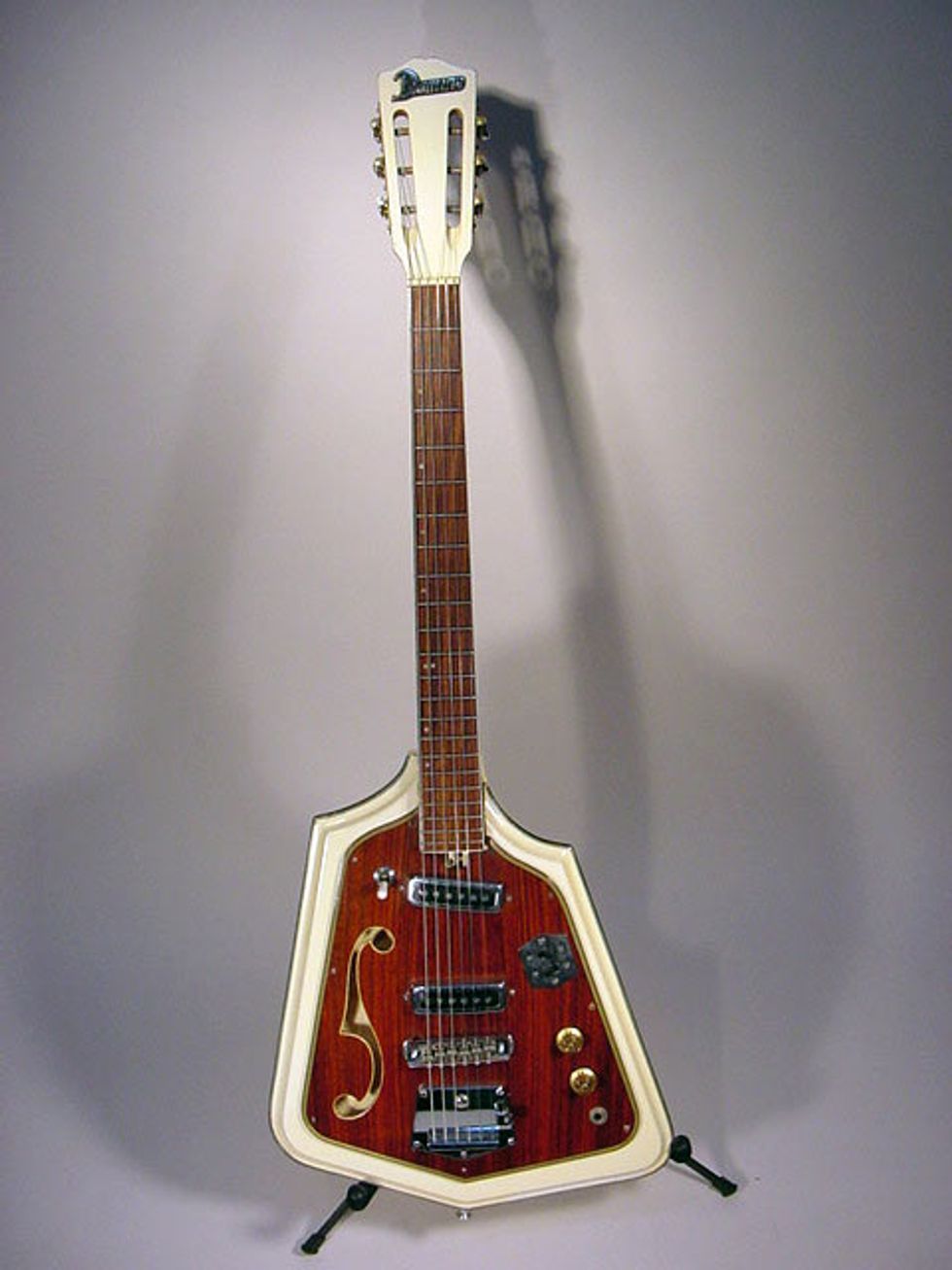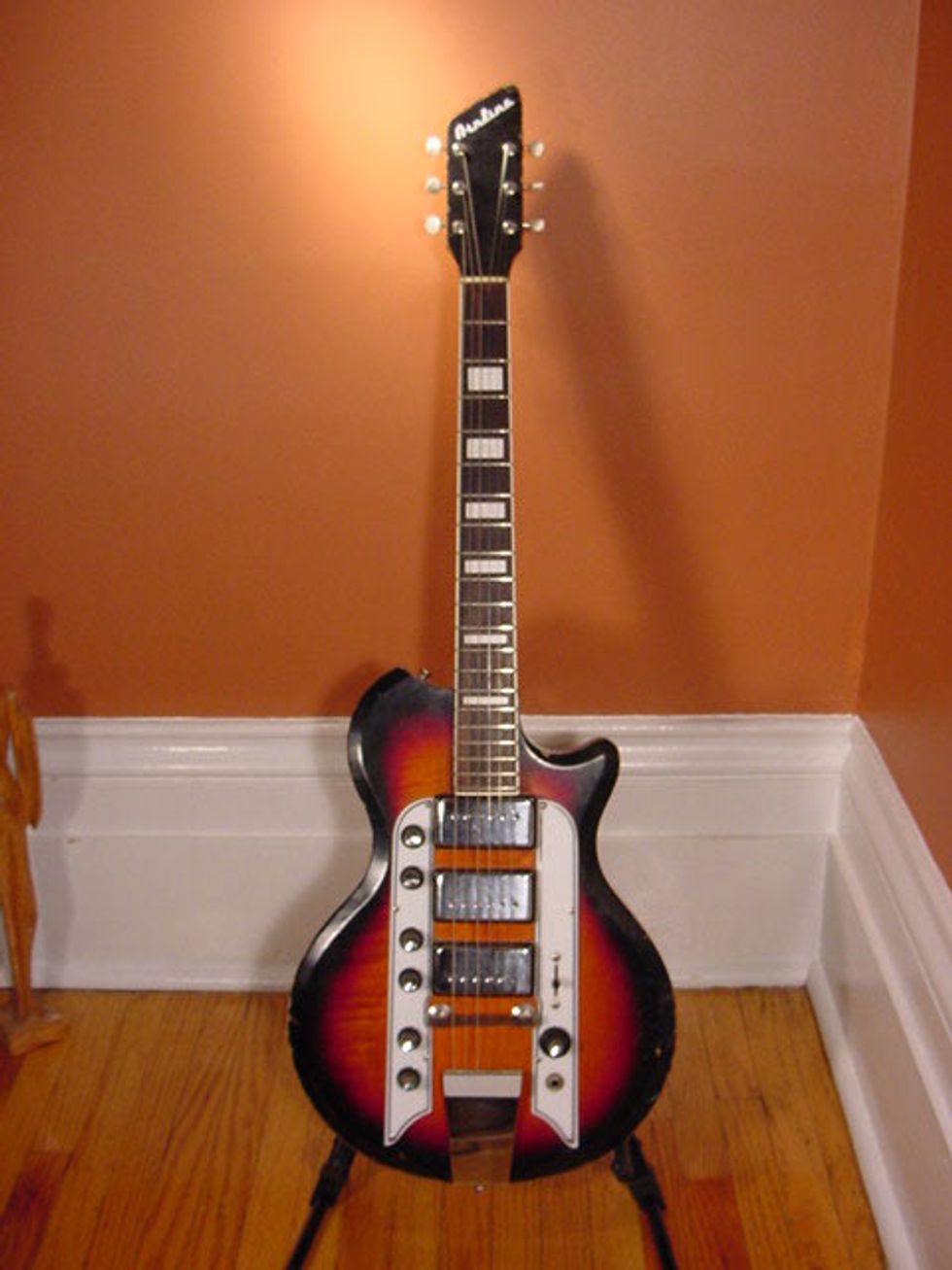 Photos courtesy myrareguitars.com.