Tasty stomp stations from top players.
J.D. Simo
Most of the time Simo plugs straight into his amp. Ironically, the man that seldom uses pedals has a signature fuzz: the J.D. SIMO SupaFuzz (S269) by Farmland FX.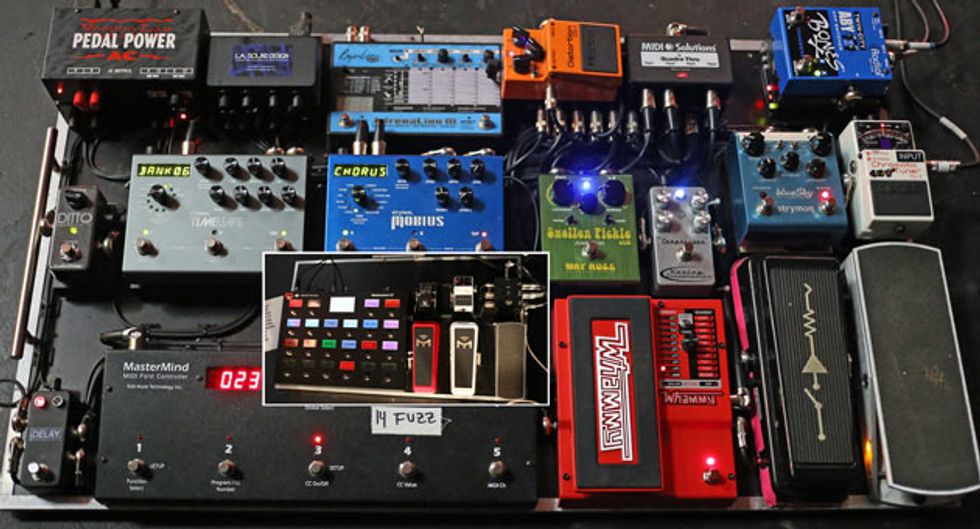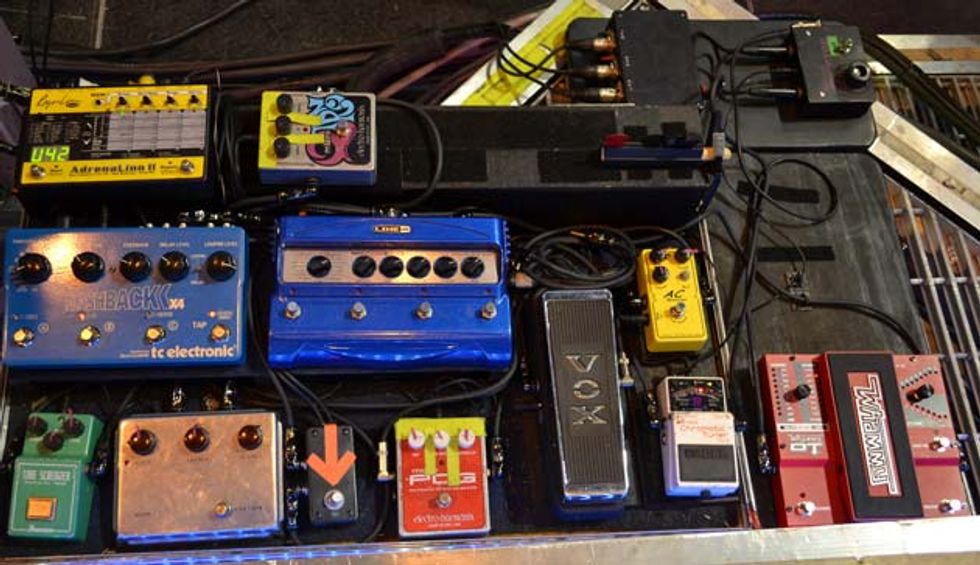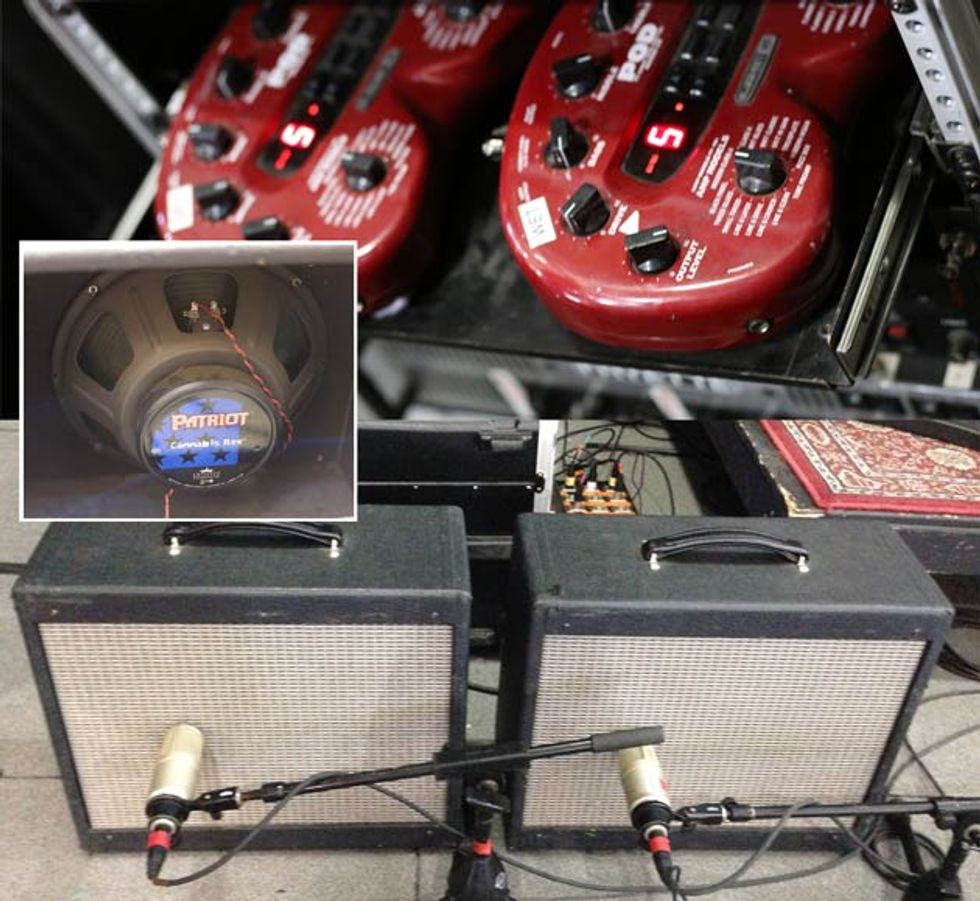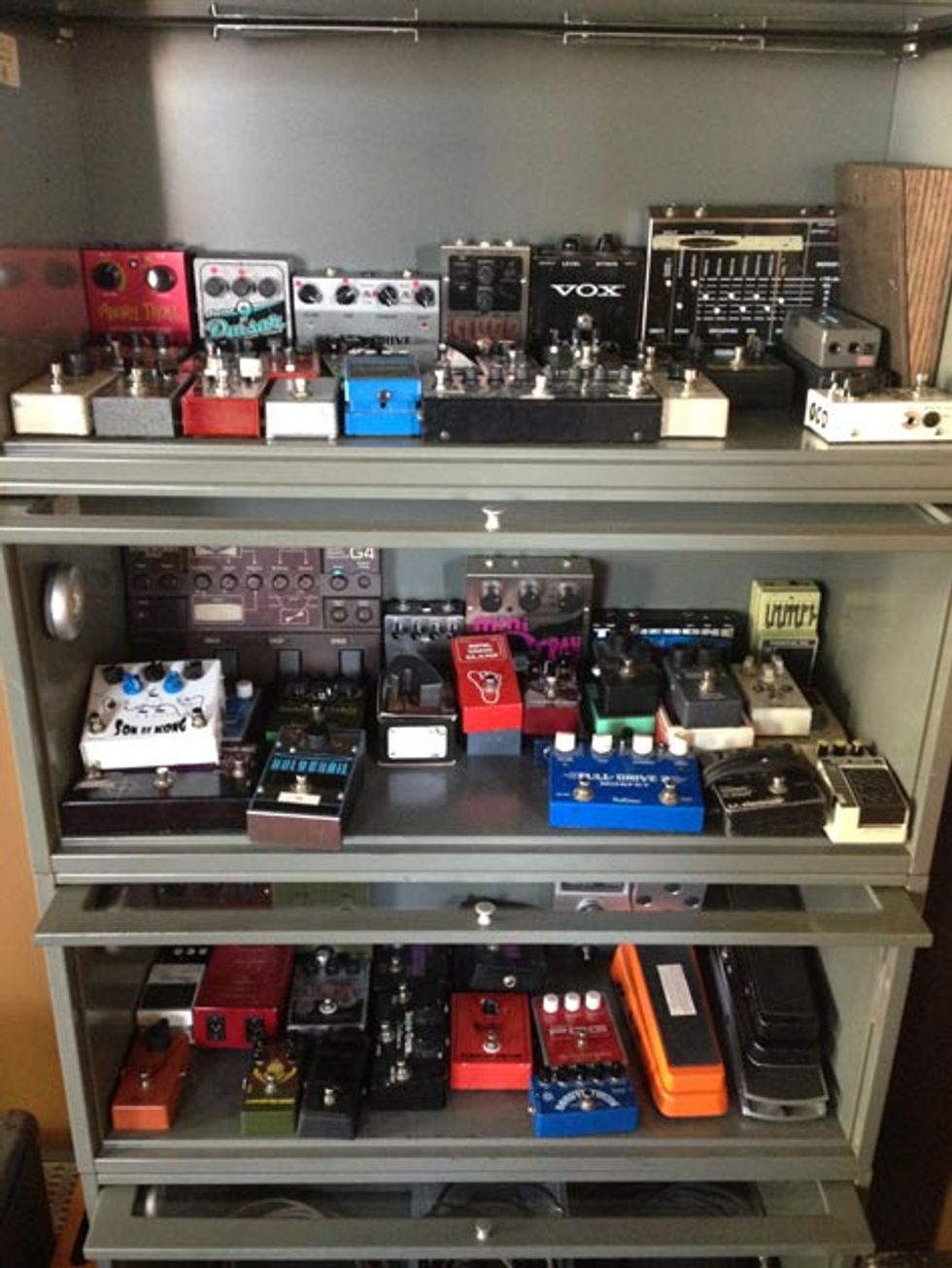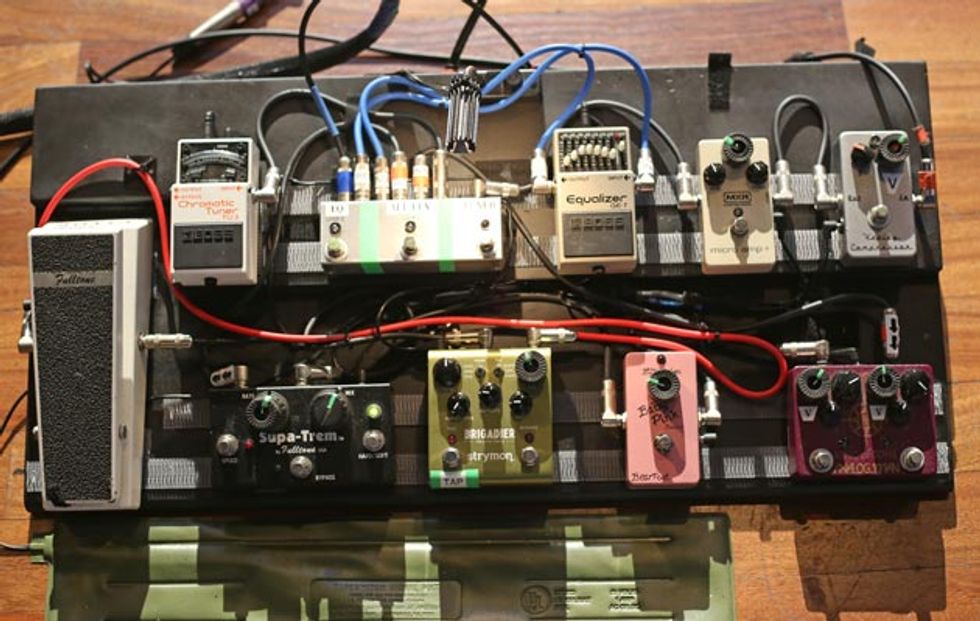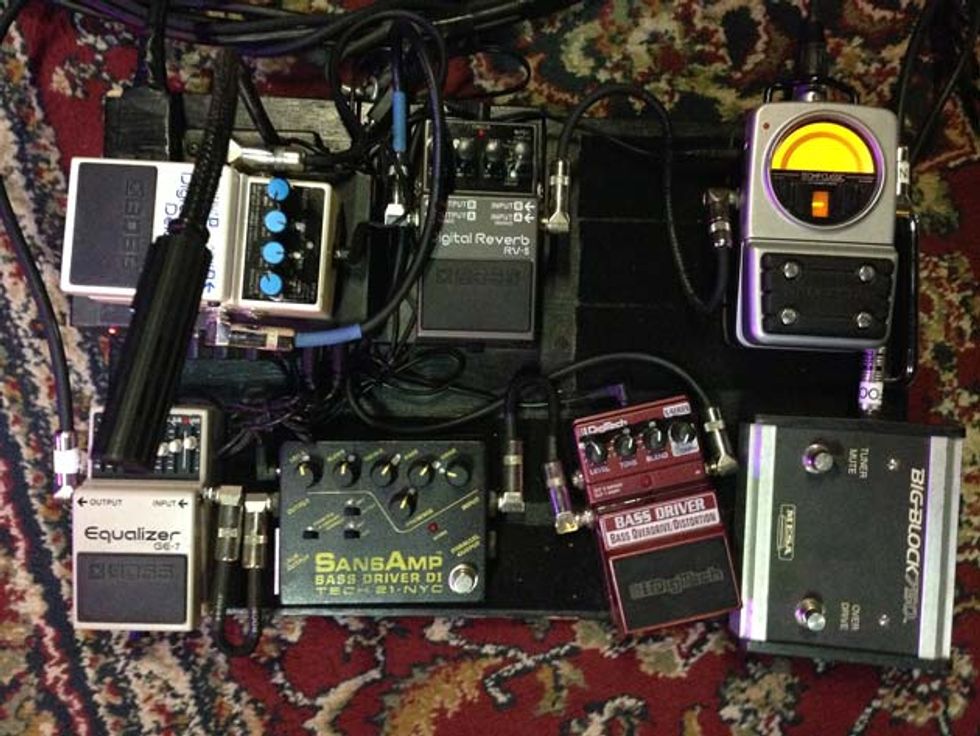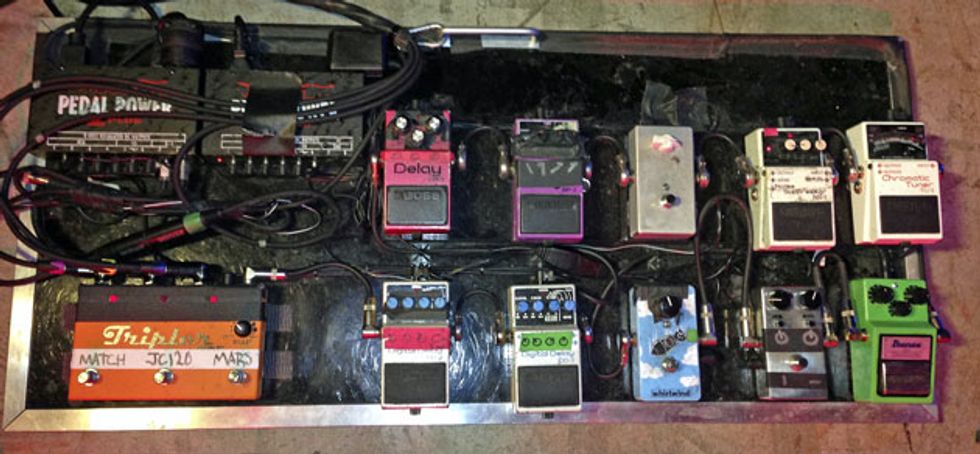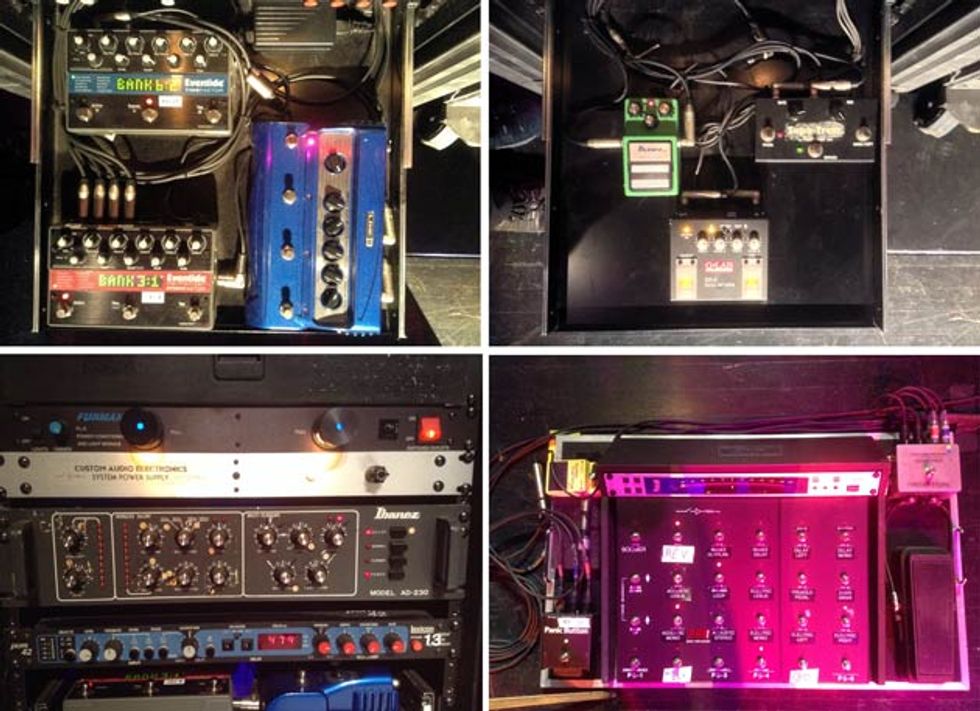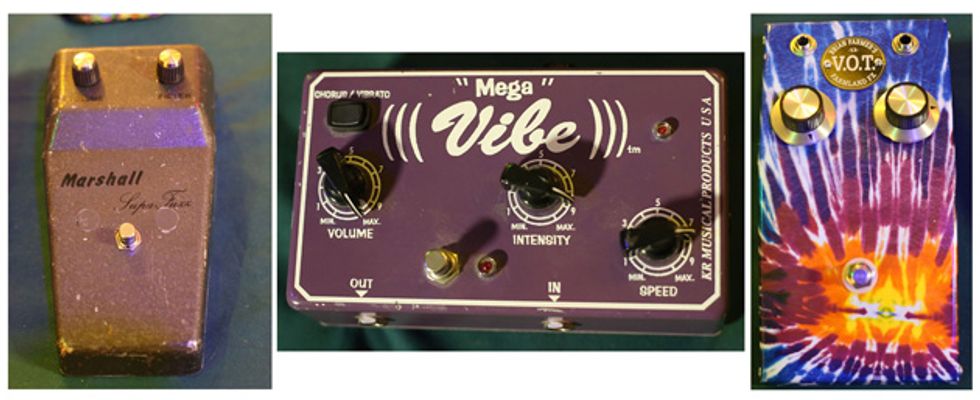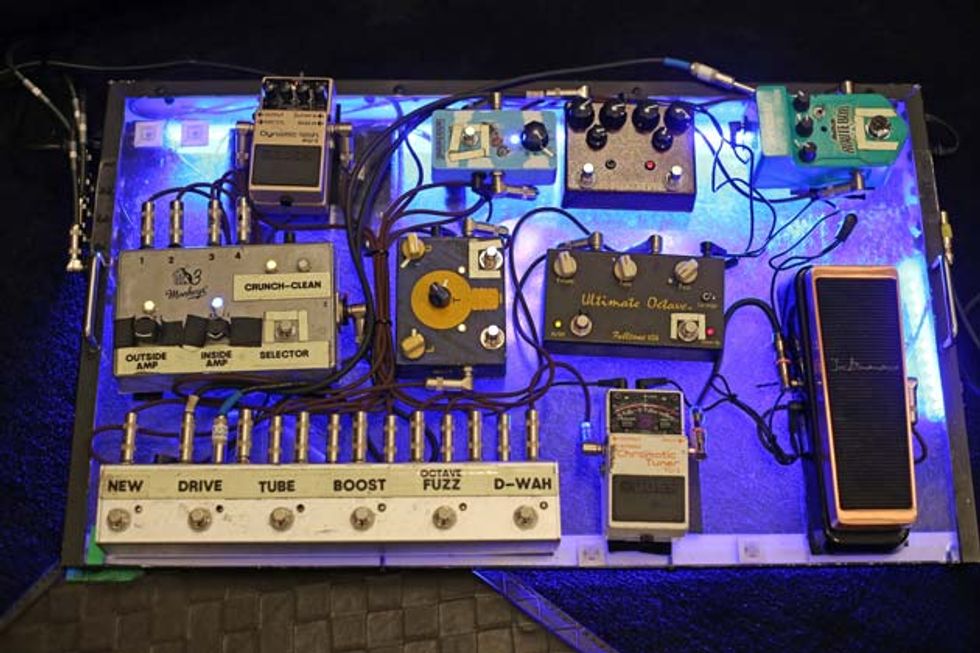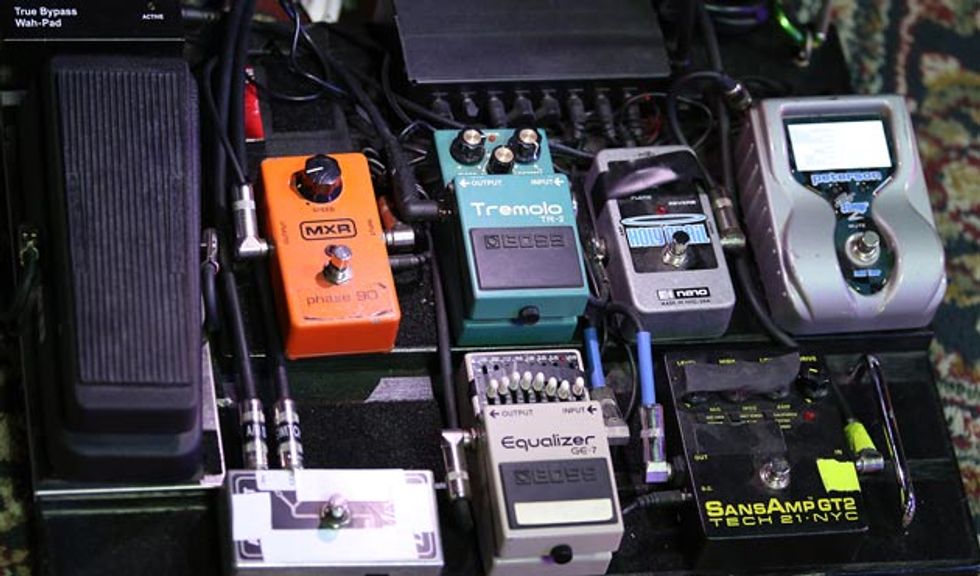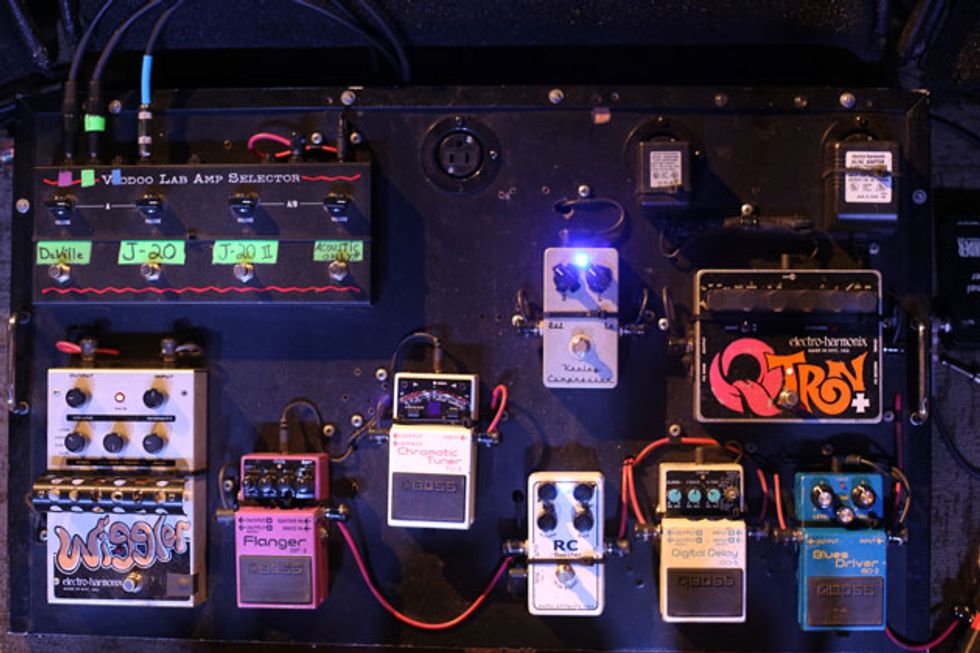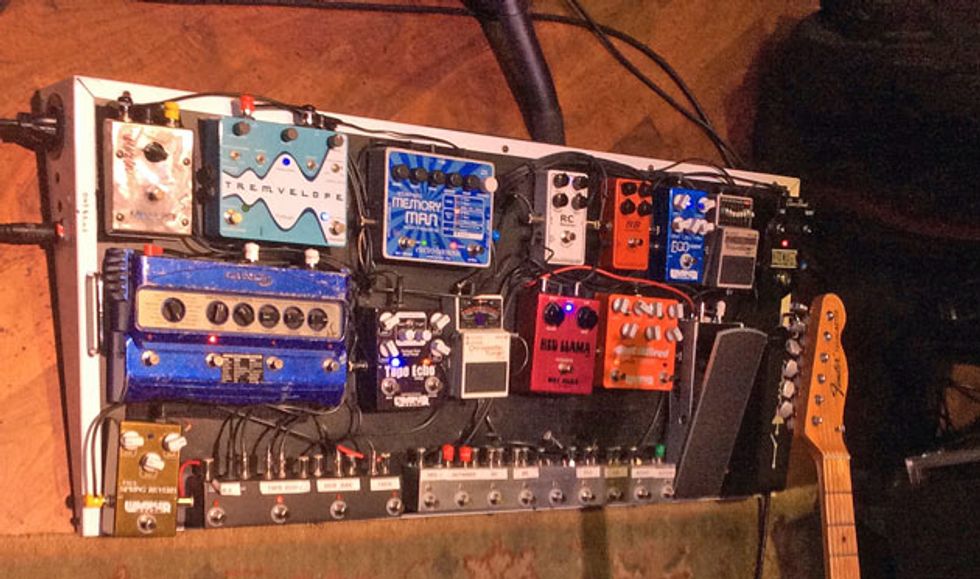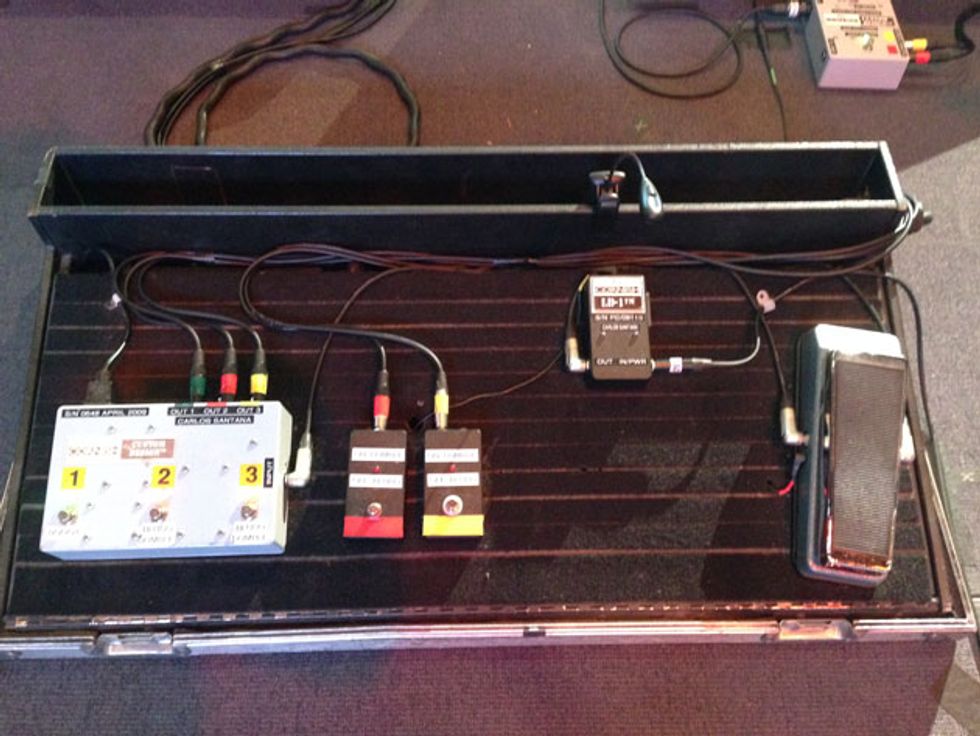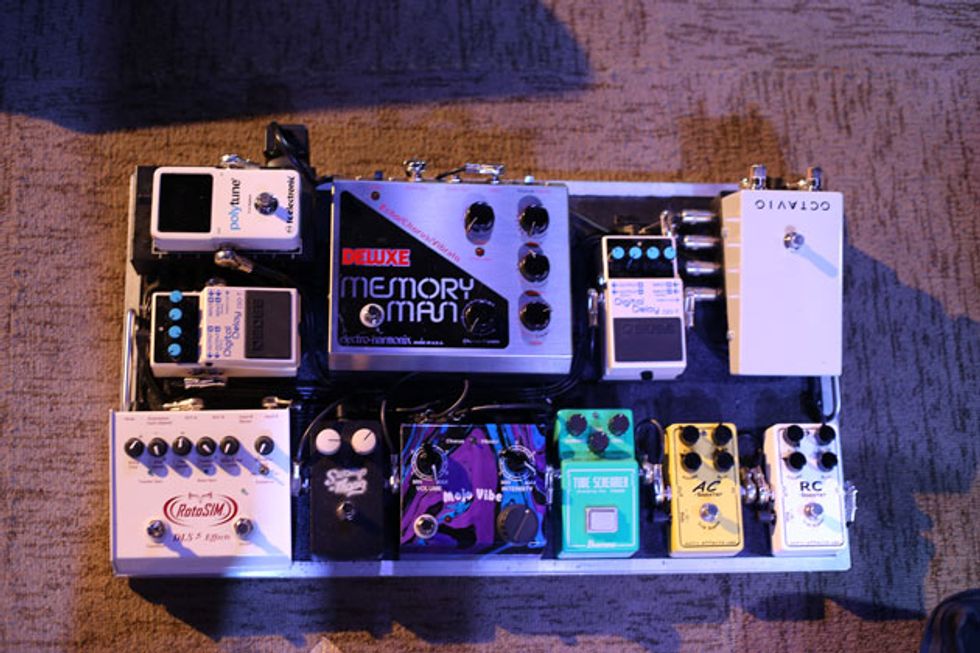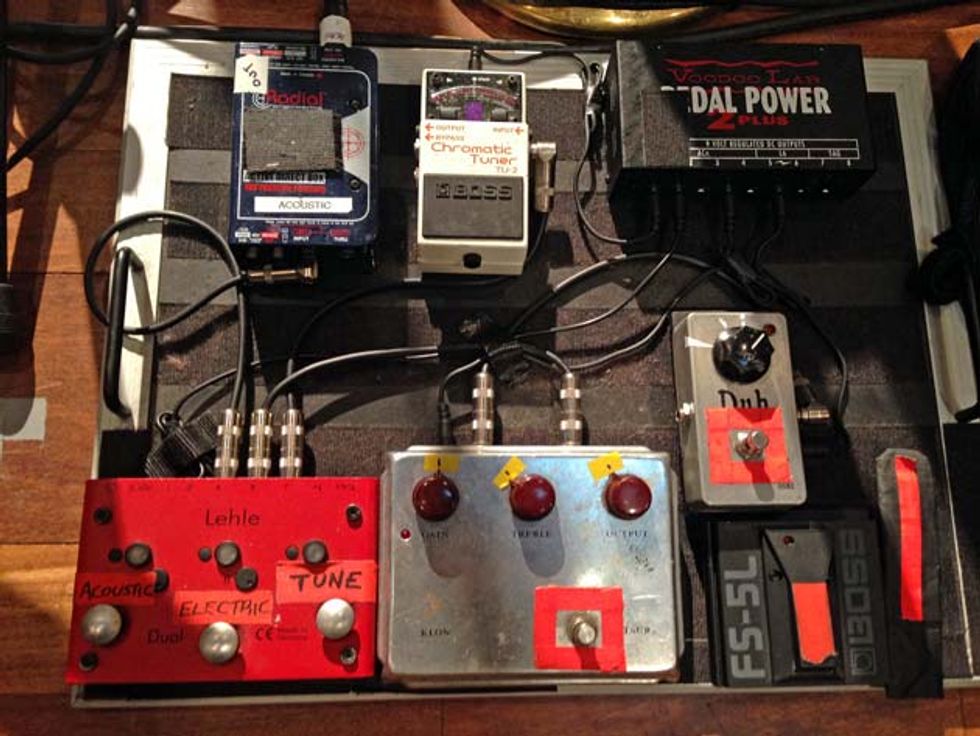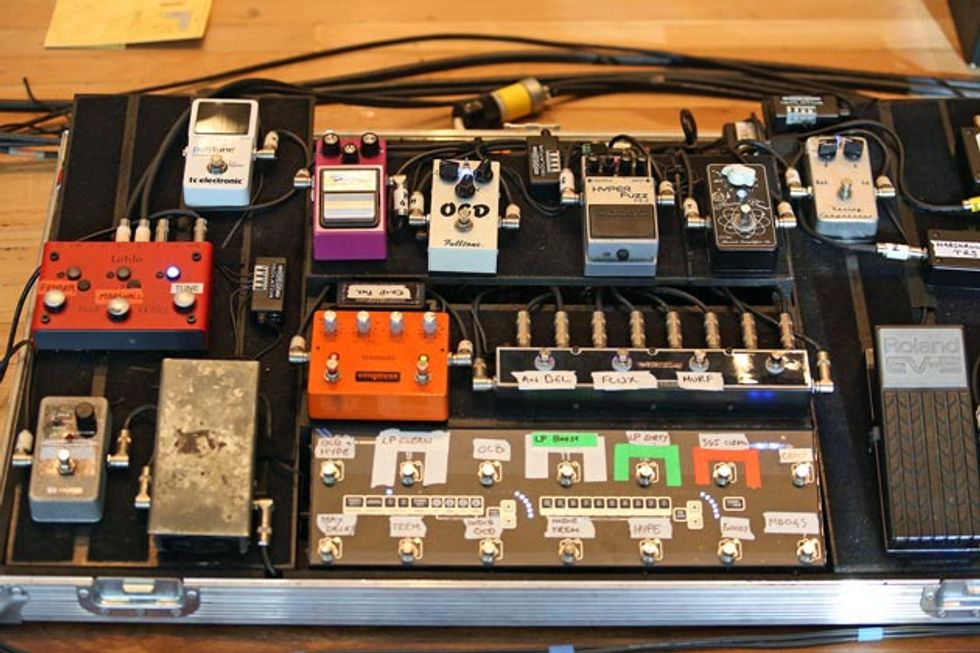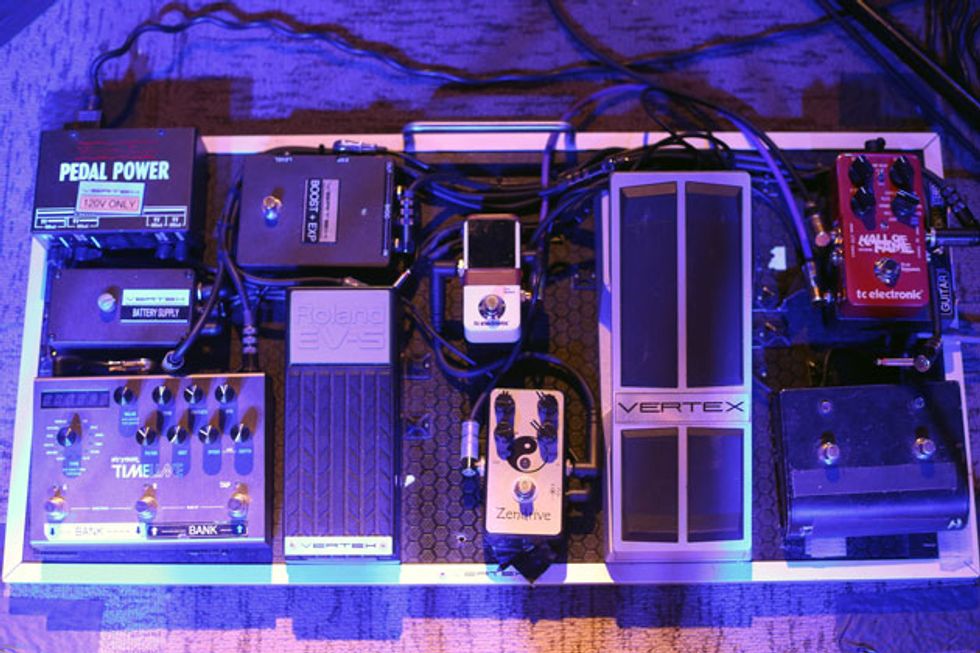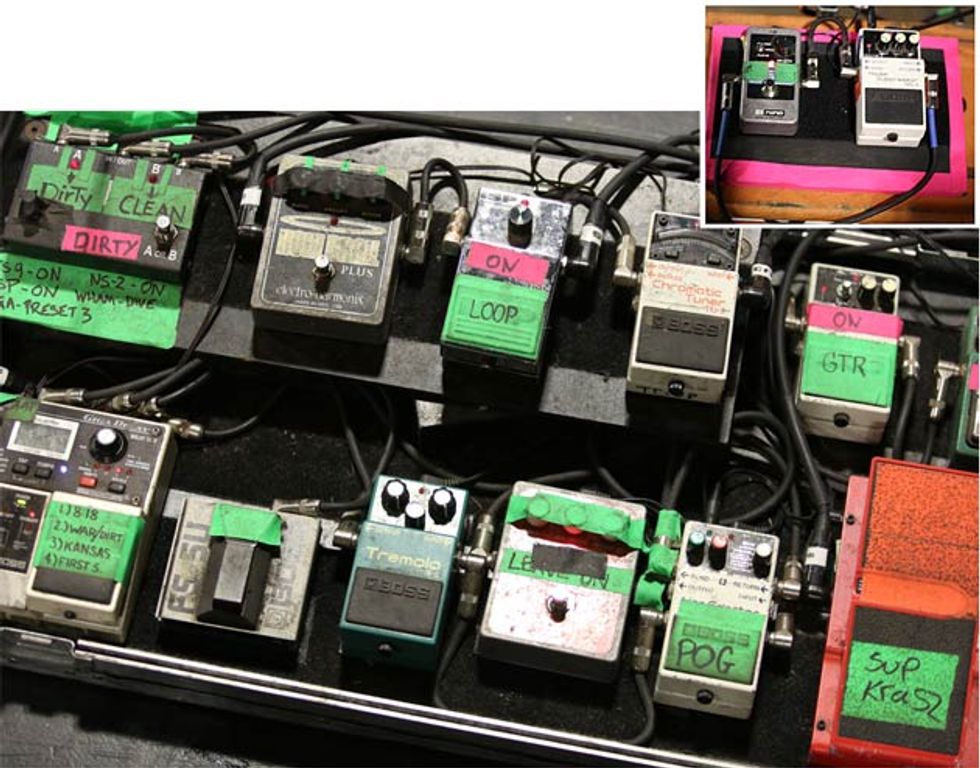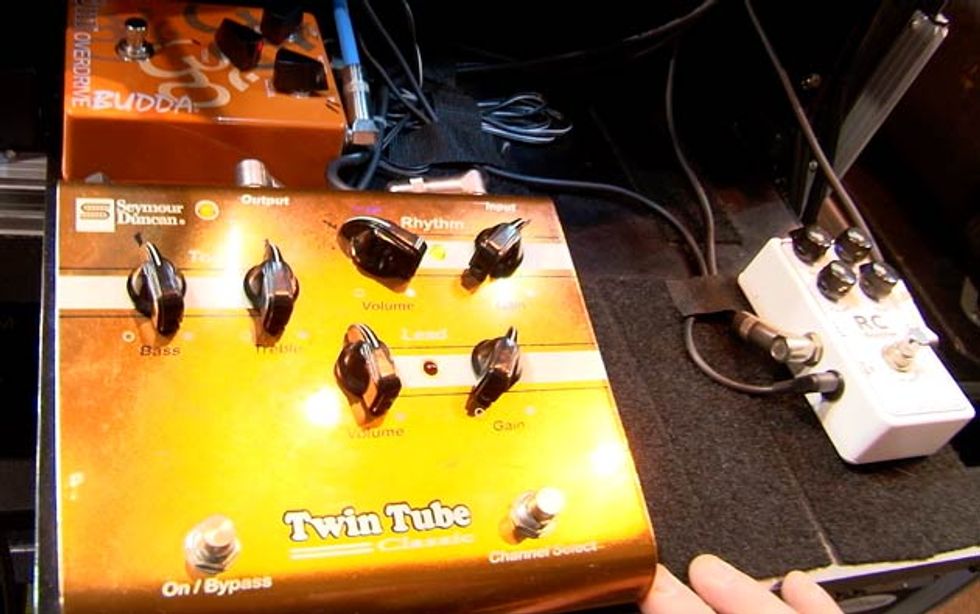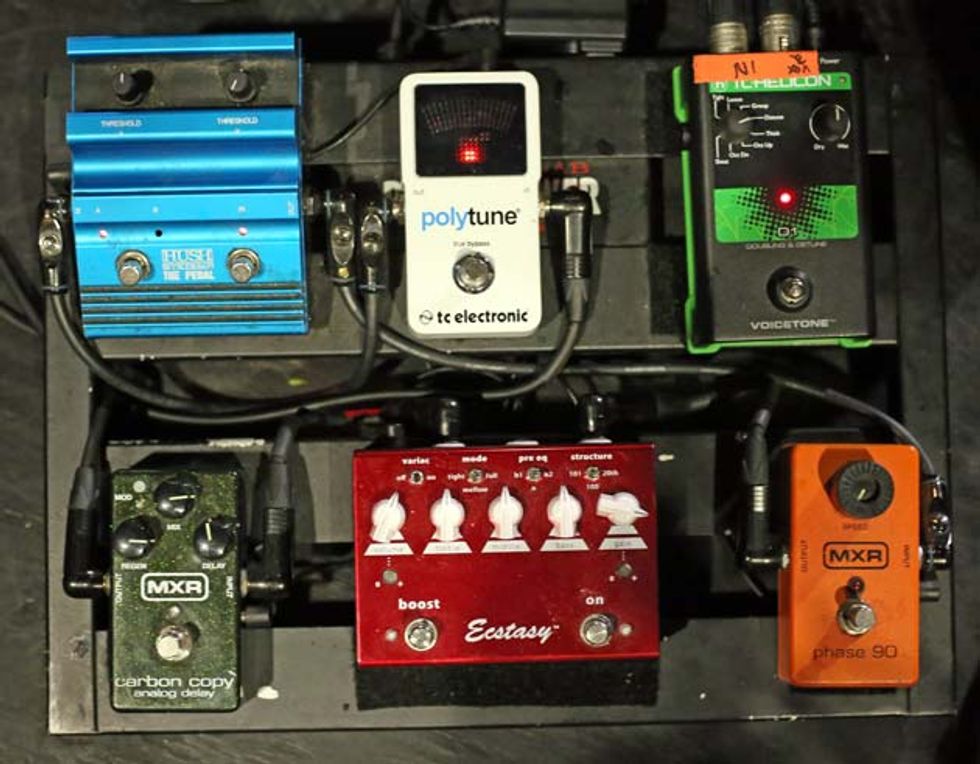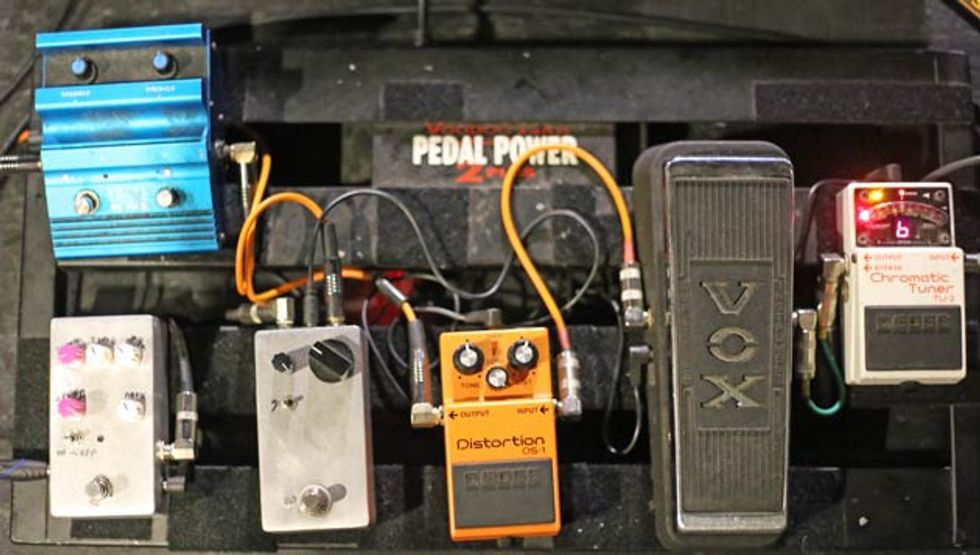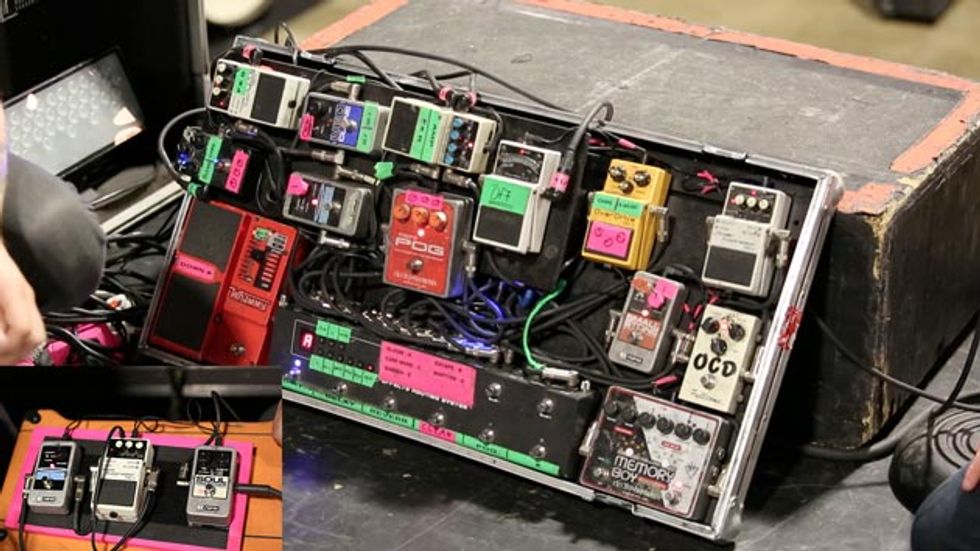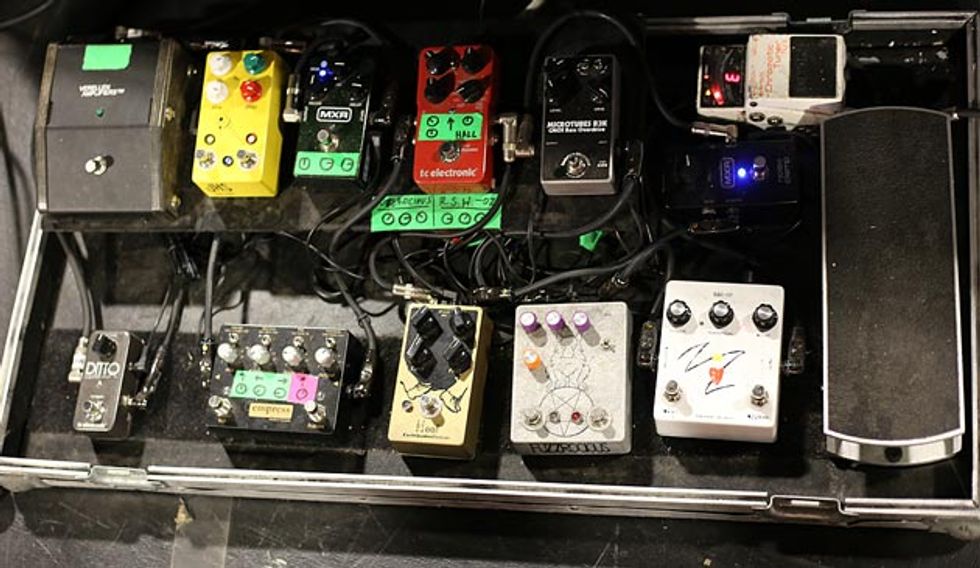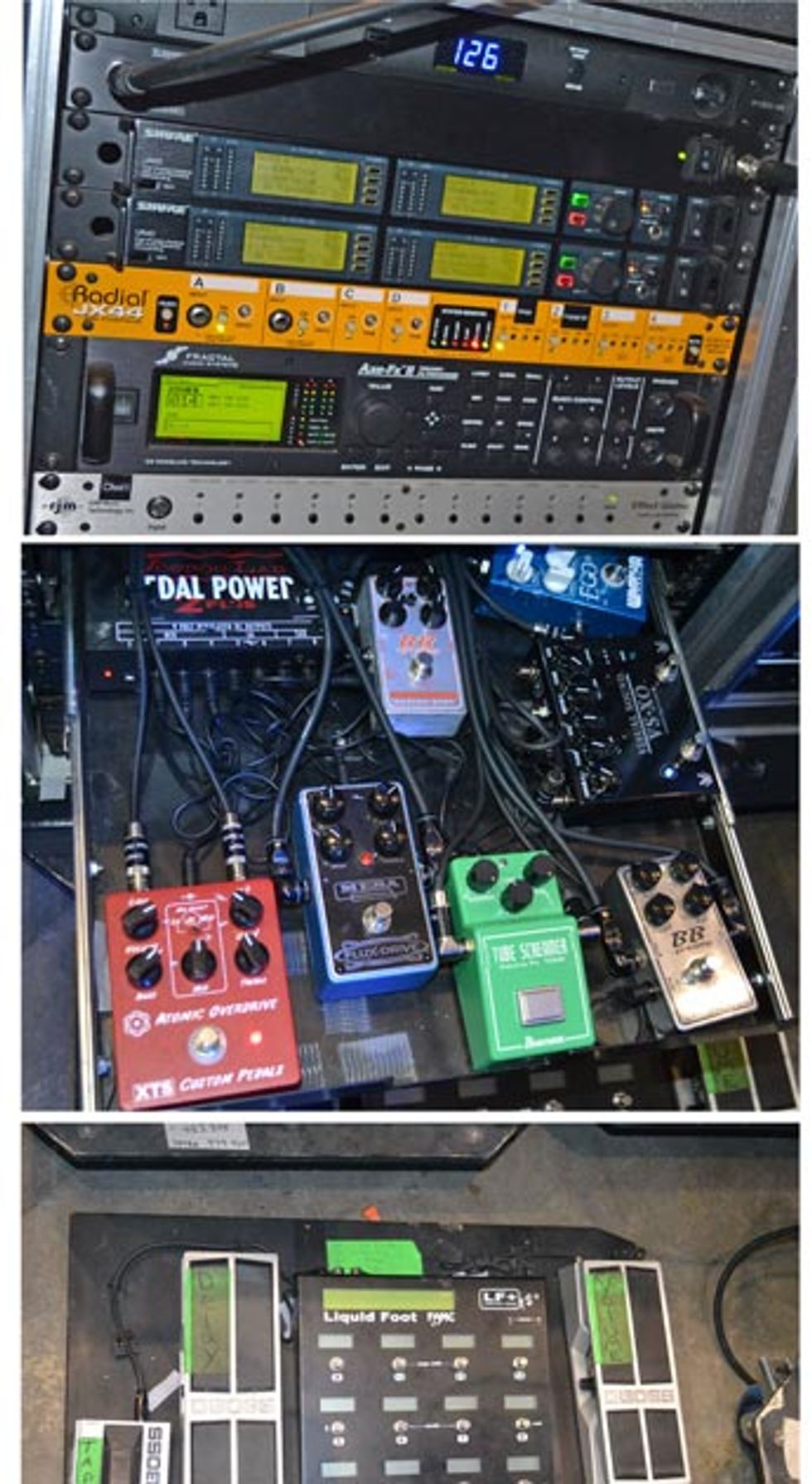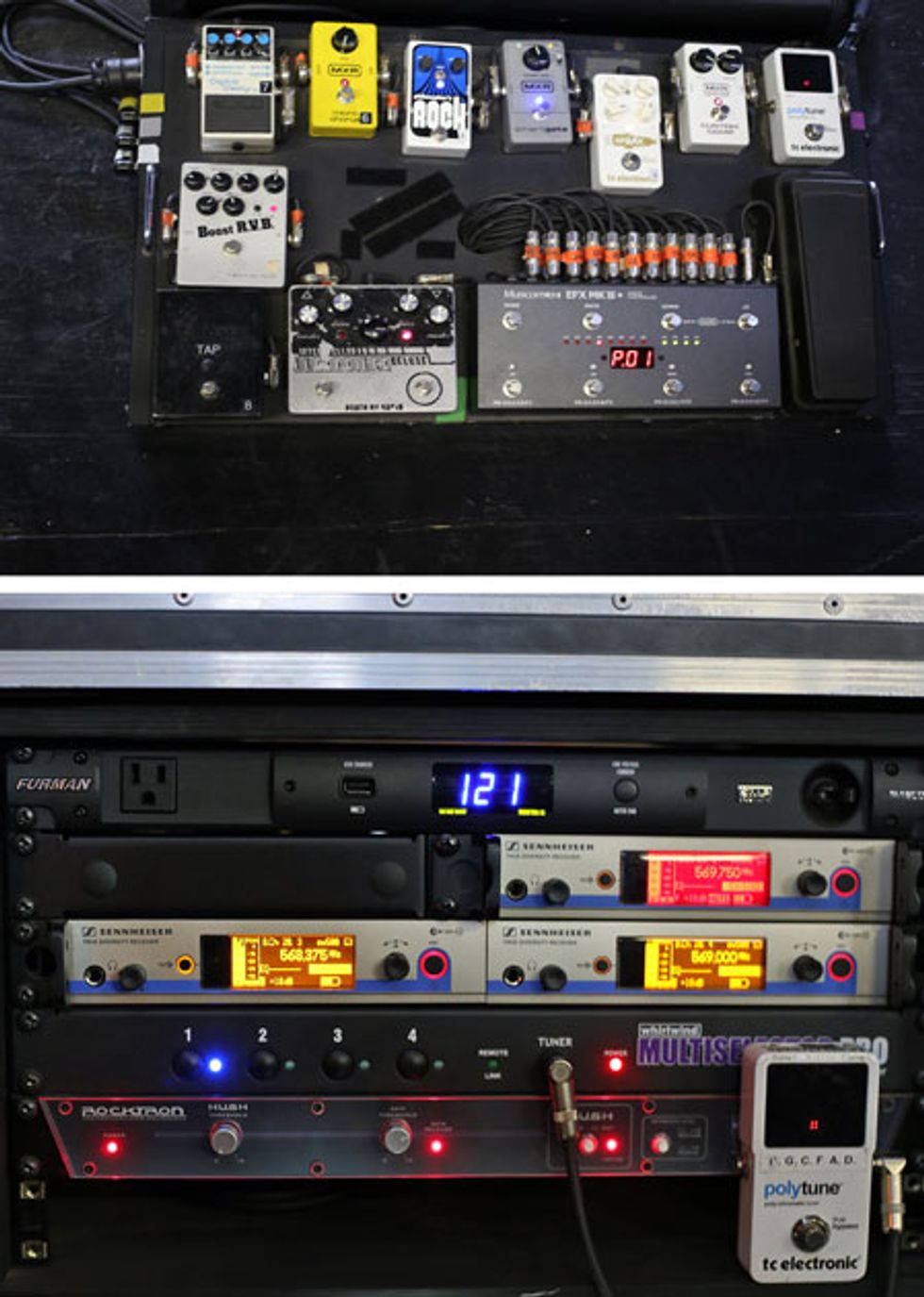 We rummaged through our entire backlog of Rig Rundown footage and photos to compile a guide to some of 2014's tastiest, most elaborate stomp stations, including boards from the Cult's Billy Duffy, Keith Urban, the Pixies, the Sword, Carlos Santana, Brent Mason, and more.