GALLERY: Vintage Vault 2014
ICYMI: A year of historic gear ogling.
January 2014
1966 Fender Jazz Bass in Firemist Silver
The 1966 Jazz Bass pictured this month is finished in firemist silver, a striking custom color introduced the previous year. While this finish is very rare, the rest of the features are typical of a '66 Jazz Bass. These include a rosewood fretboard with pearl block inlays (replacing the previous dots), white binding (there was no binding in previous years), a three-ply white vinyl pickguard (changed from greenish nitrocellulose in 1964), two volume controls, a master tone (replacing the stacked volume/tone controls Fender used until 1962), and metal pickup covers. The amp in the background is the session player's dream—the world renowned Ampeg B-15N.
Original price: 1966 Jazz Bass, $285 plus $59.50 for the case; 1963 Ampeg B-15N, $355
Current estimated market value: 1966 Jazz Bass, $12,500; 1963 Ampeg B-15N, $1,400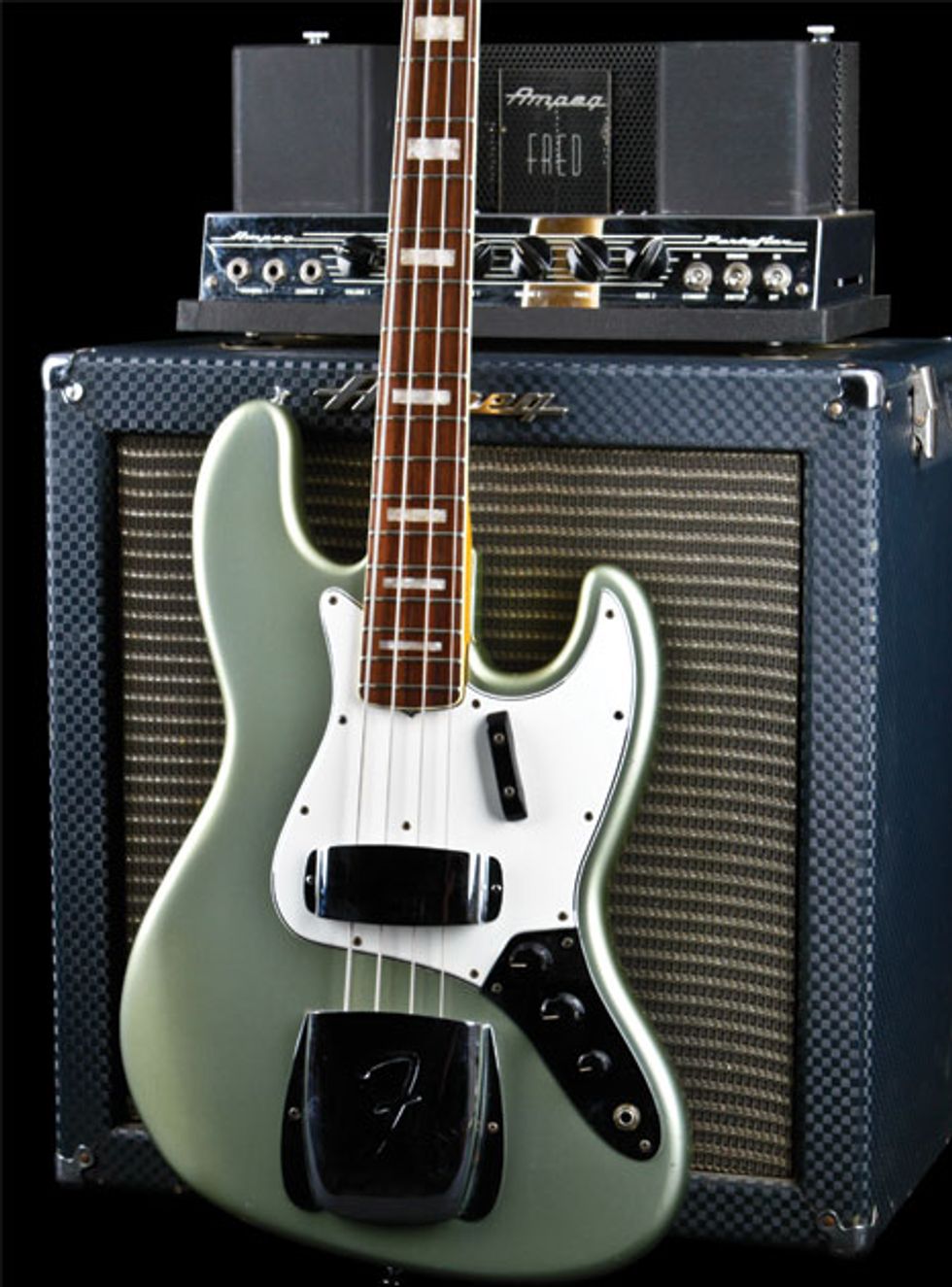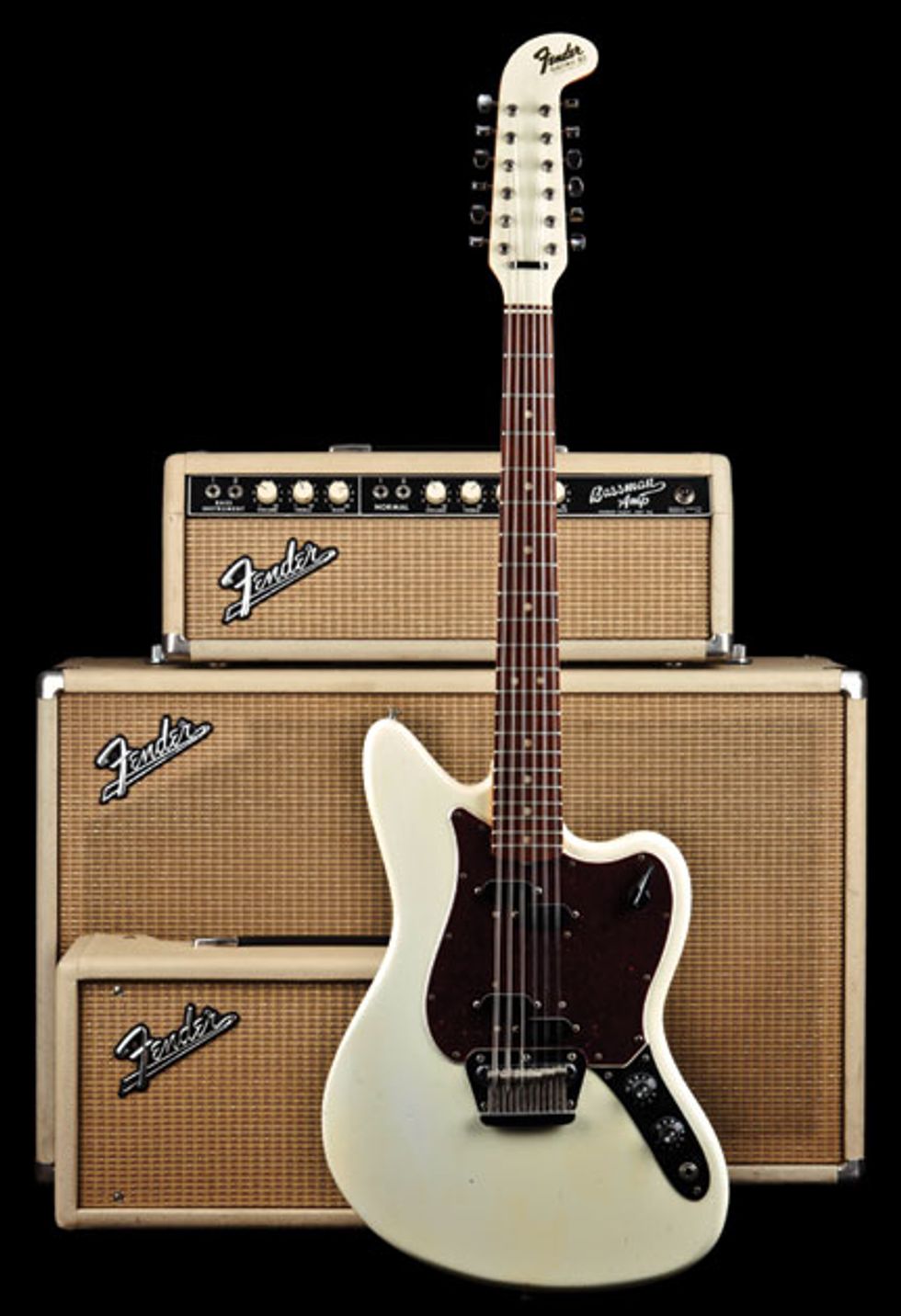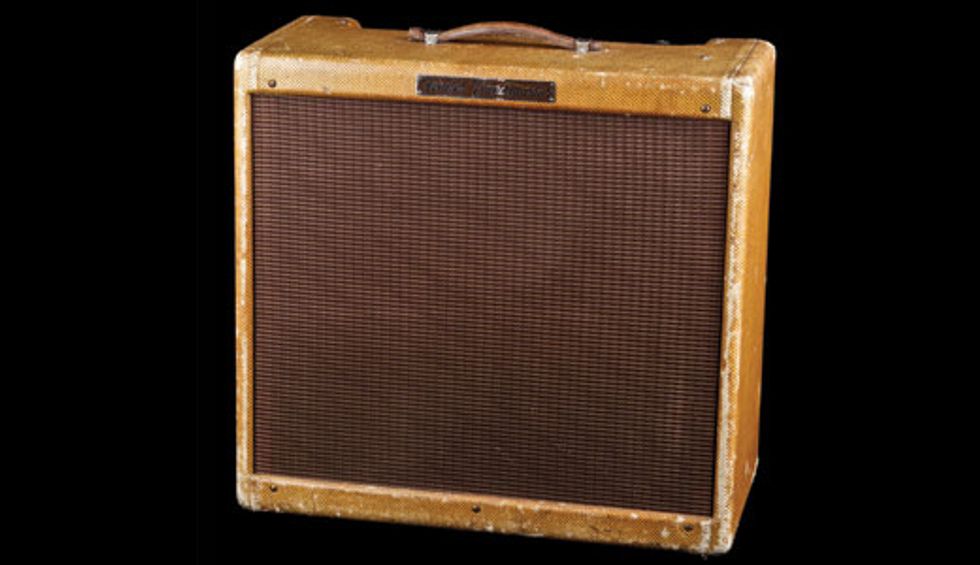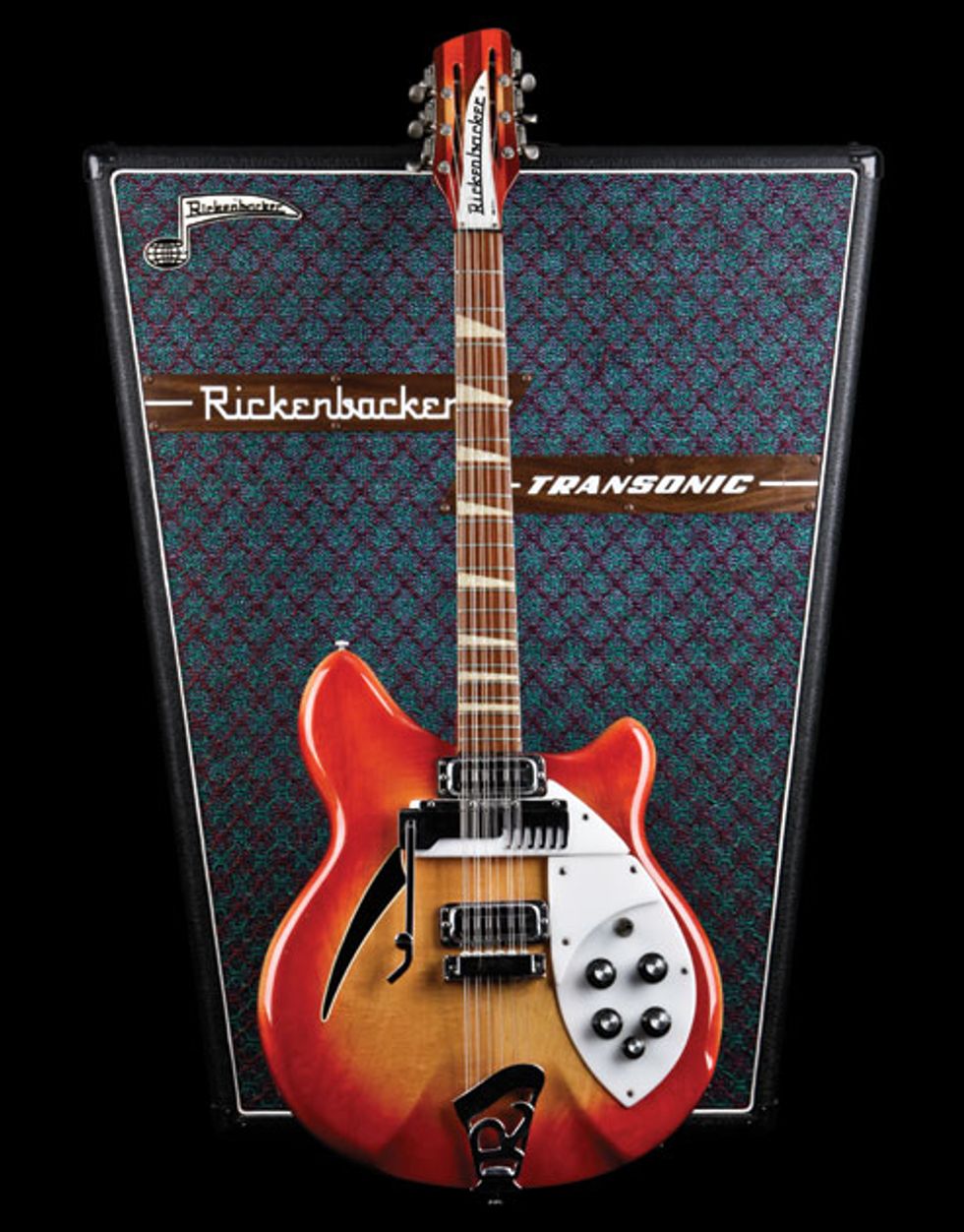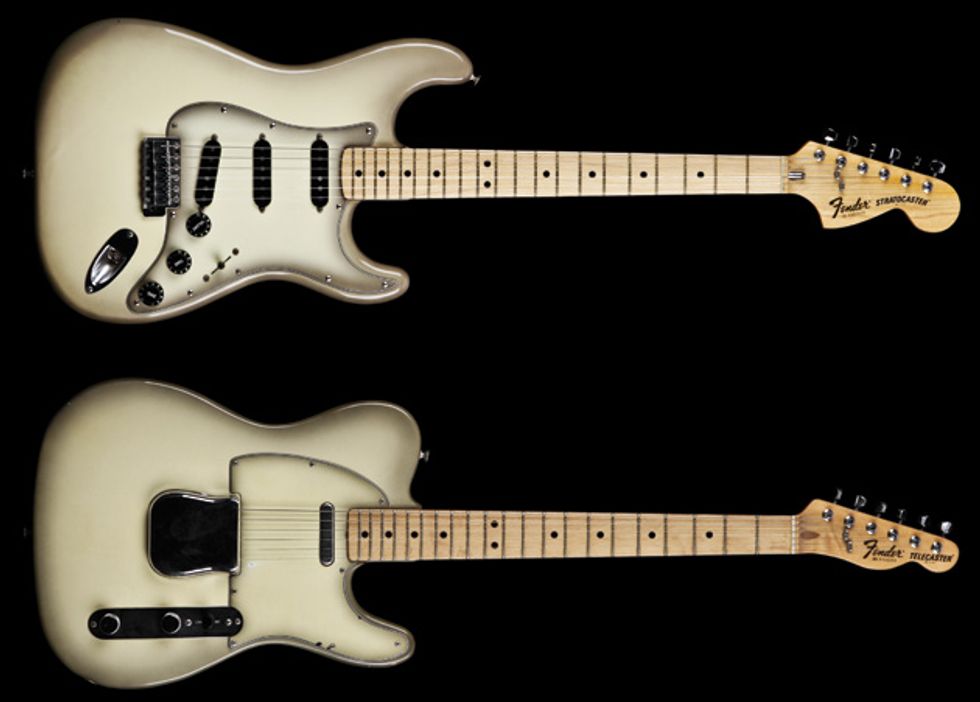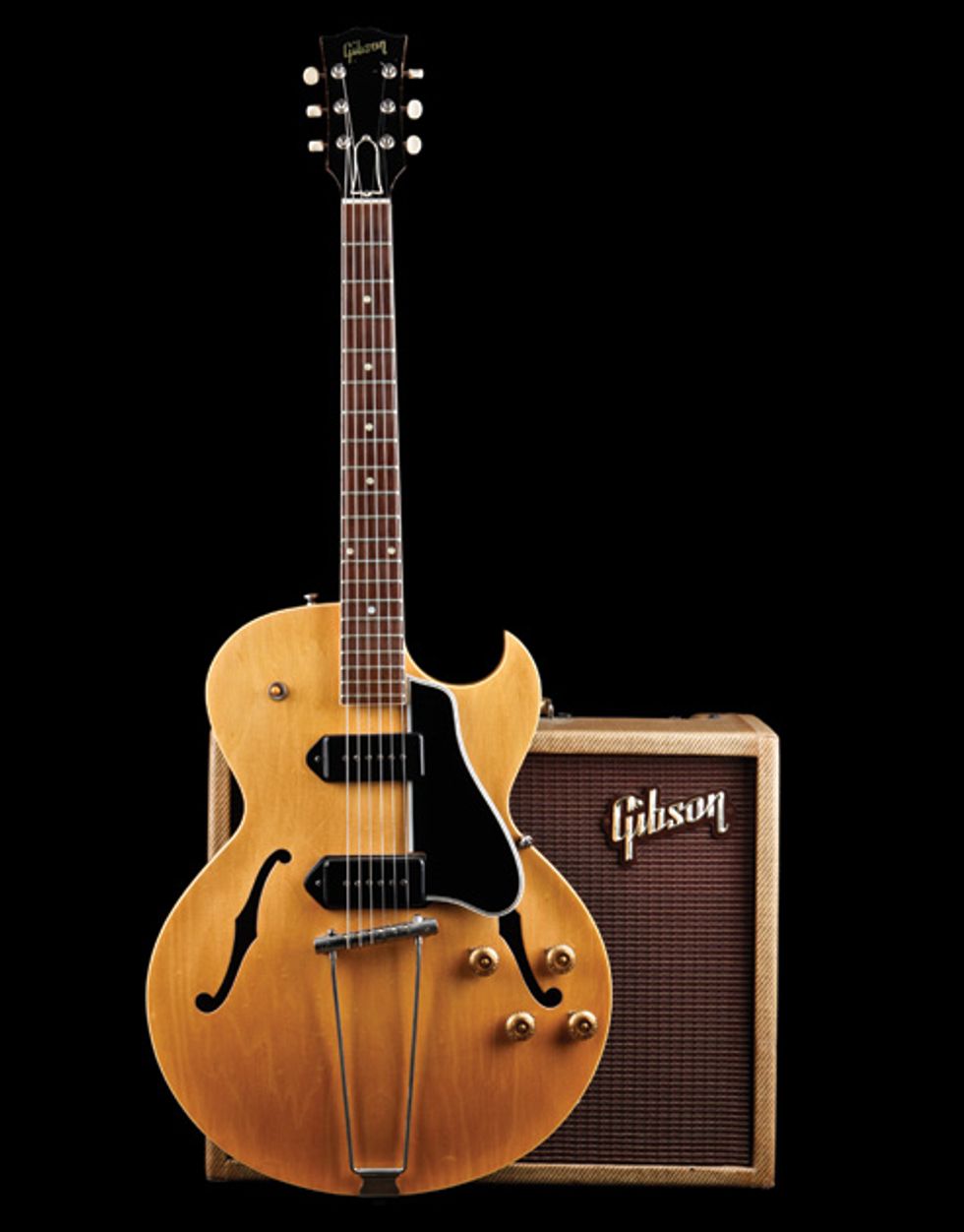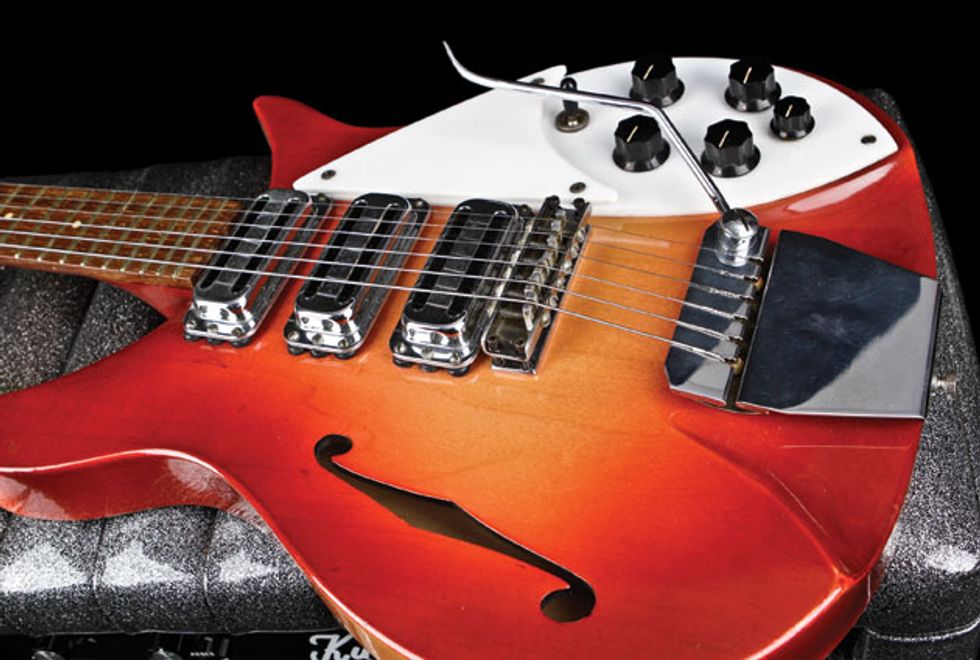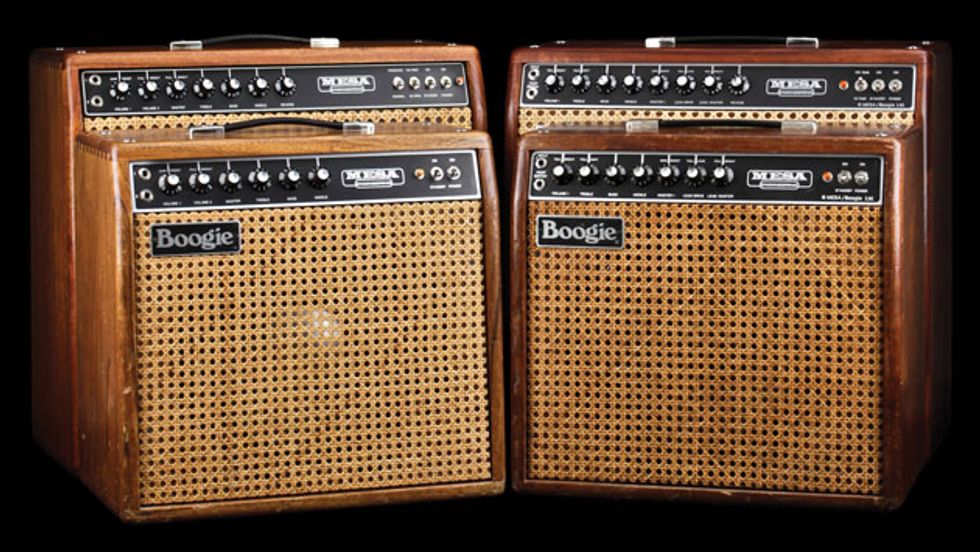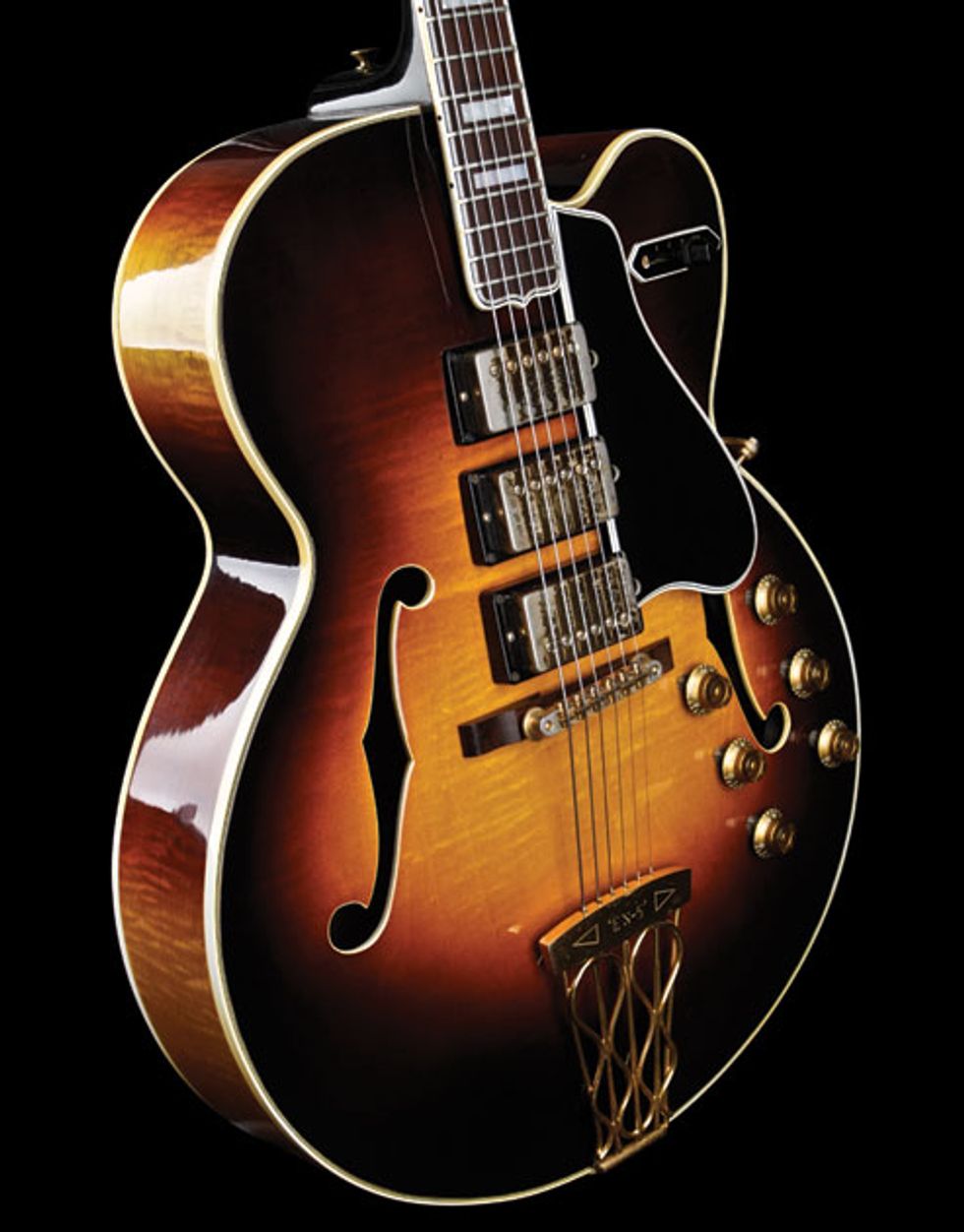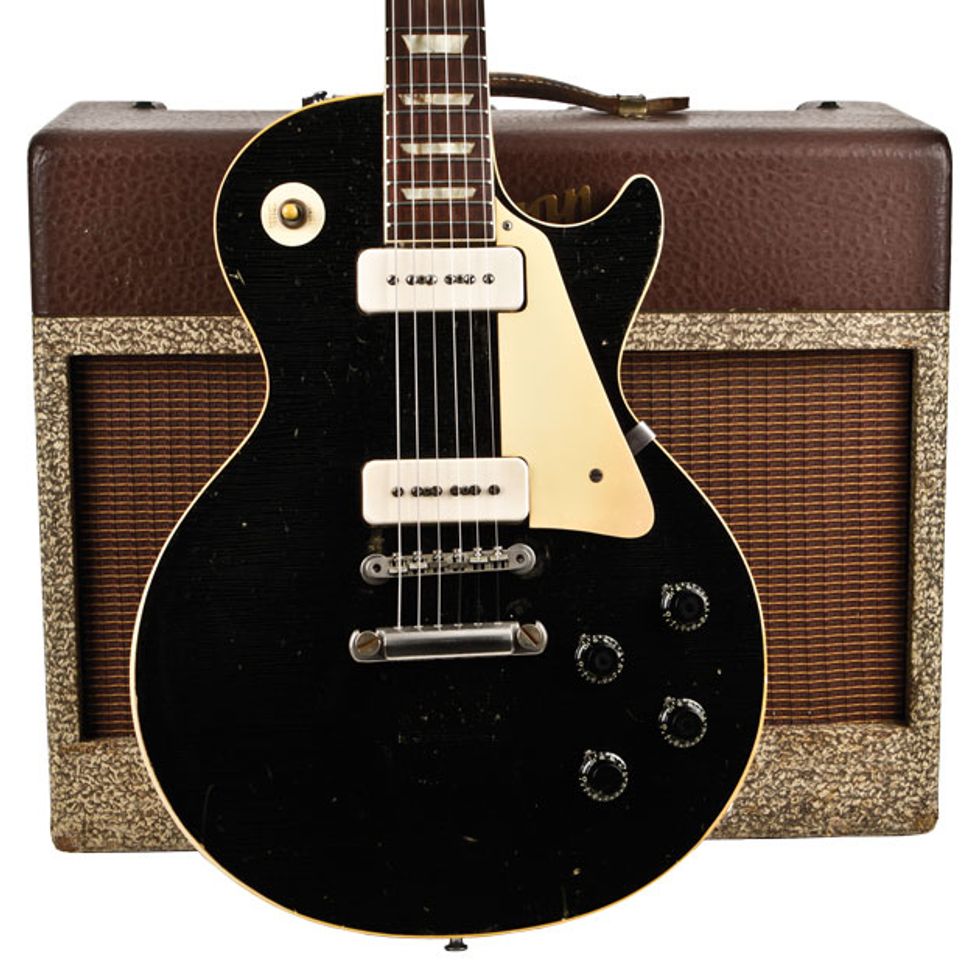 For your viewing pleasure, we've put together this abbreviated gallery of the vintage gear highlighted last year by Laun Braithwaite, Tim Mullally, and Dave Rogers of Dave's Guitar Shop in their monthly column, Vintage Vault. To read the full context behind each of these stunners and their parent companies, visit the Vintage Vault page under the "Premier Blogs" section above. What models do you want to know more about in 2015? Let us know in the comments below.