Rig Rundown: Chris Robinson Brotherhood
Psychedelia reigns with the band's stash of boutique guitars, workhorse amps, and tone-shaping stomps.
This 60-watt Divided By 13 RKL 57 gives Robinson the full, clean sound he prefers for rhythm work. It feeds it through a Divided By 13 4x12 cab with Celestion Greenback speakers.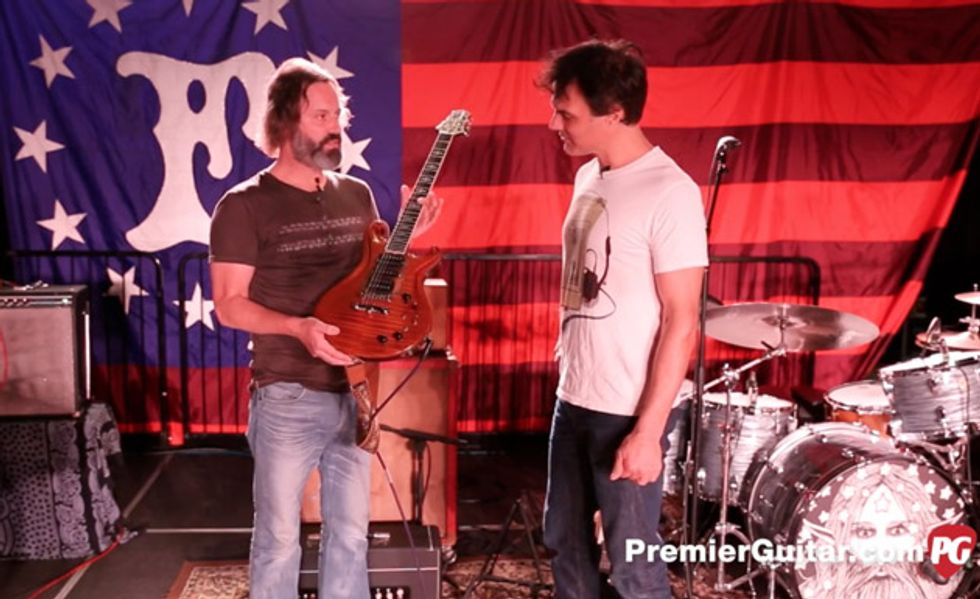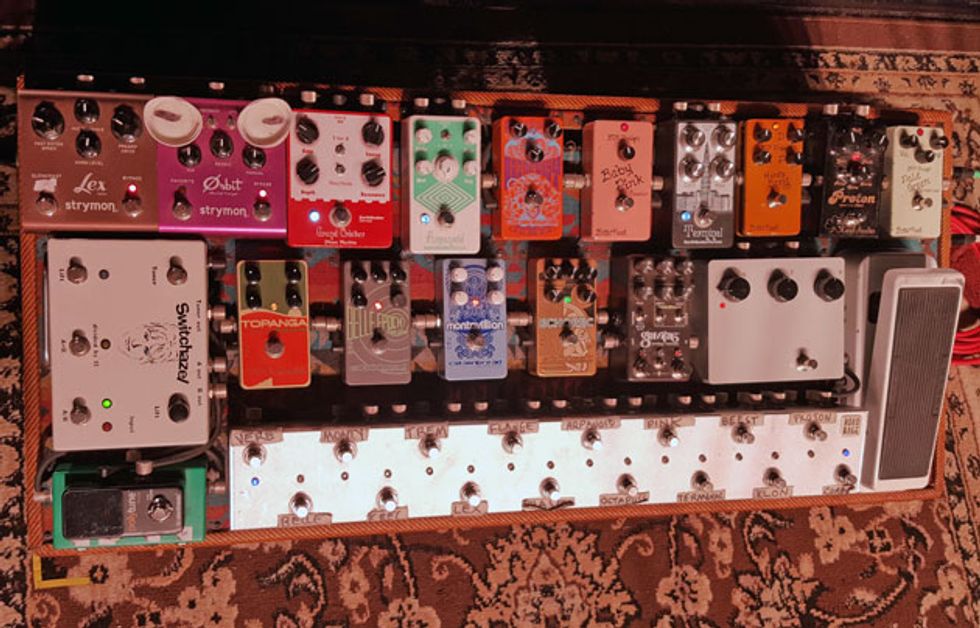 Click to subscribe to our monthly Rig Rundown podcast: