Rig Rundown: Silversun Pickups
The L.A. rockers explain how they weave and manipulate their boundless tones with some classic Gibson 'birds and a mix of tube power and digital modeling. Plus, we find out guitarist Brian Aubert's secret weapon.
Nikki's meat-and-potatoes pedalboard includes a Boss TU-3 Tuner, an Aguilar TLC Compressor, Boss ODB-3 Bass Overdrive, a ZVEX Wooly Mammoth, and a pair of Radial Engineering ProDI Direct Boxes to feed FOH a dirty and clean signal. The pedalboard runs off a Voodoo Lab Pedal Power 2 Plus.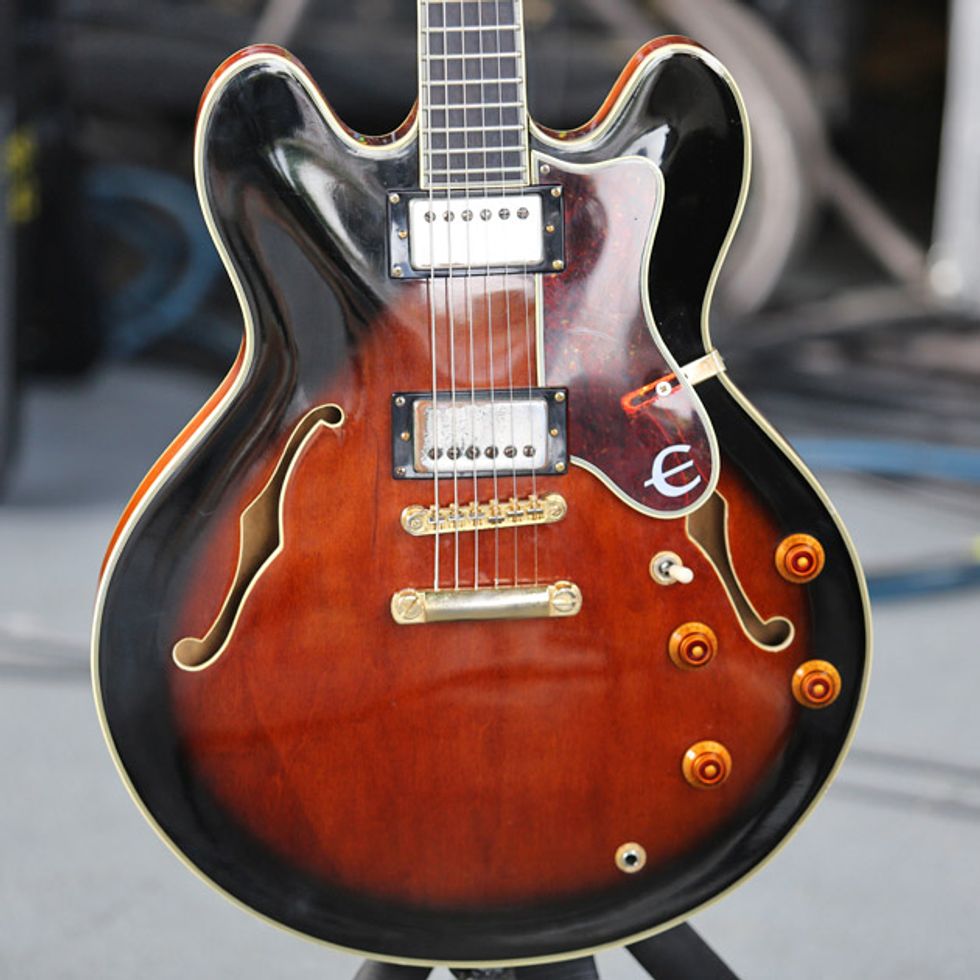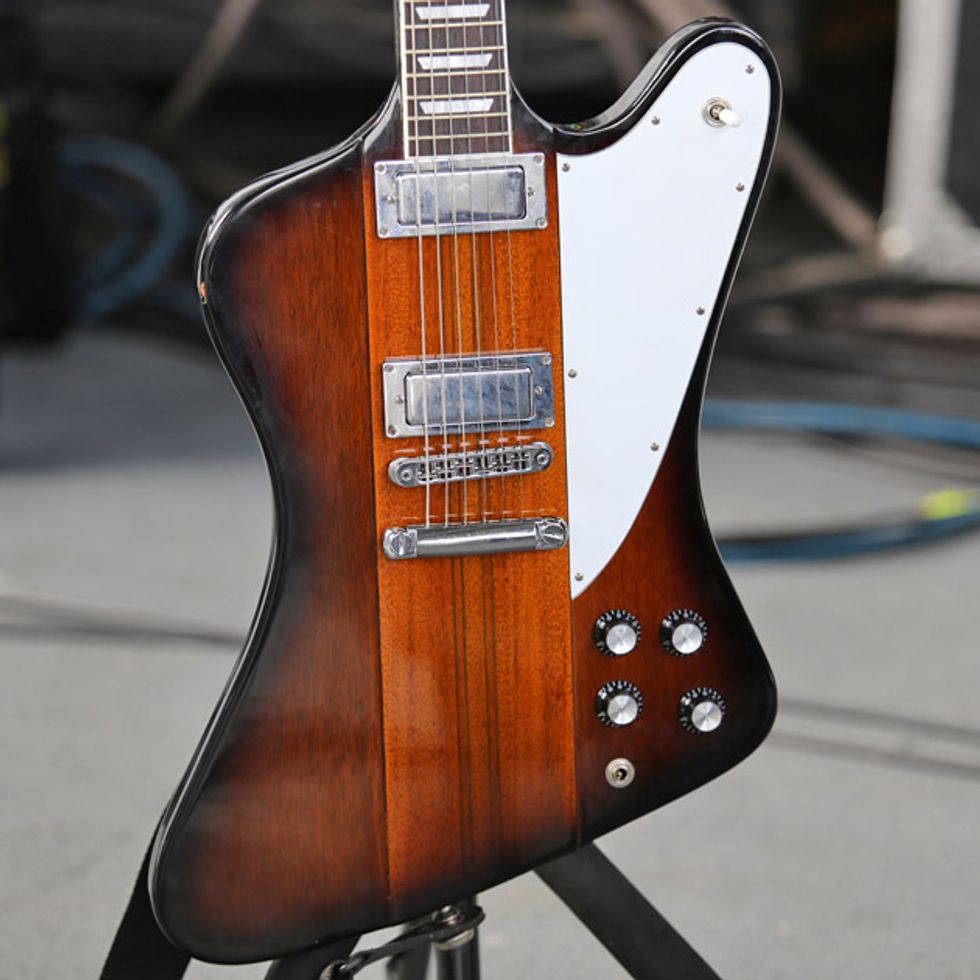 Click to subscribe to our weekly Rig Rundown podcast:

---
---