Rig Rundown: Silversun Pickups
The L.A. rockers explain how they weave and manipulate their boundless tones with some classic Gibson 'birds and a mix of tube power and digital modeling. Plus, we find out guitarist Brian Aubert's secret weapon.
On all of the band's previous tours Aubert pulled out a smorgasbord of stompboxes, but became a believer in the Fractal Audio Axe-Fx II XL after witnessing how Ken Andrews of Failure used one to cover complicated soundscapes. Now having some stage time with the unit, Aubert says he loves it because it's flexible, tweakable, and dependable.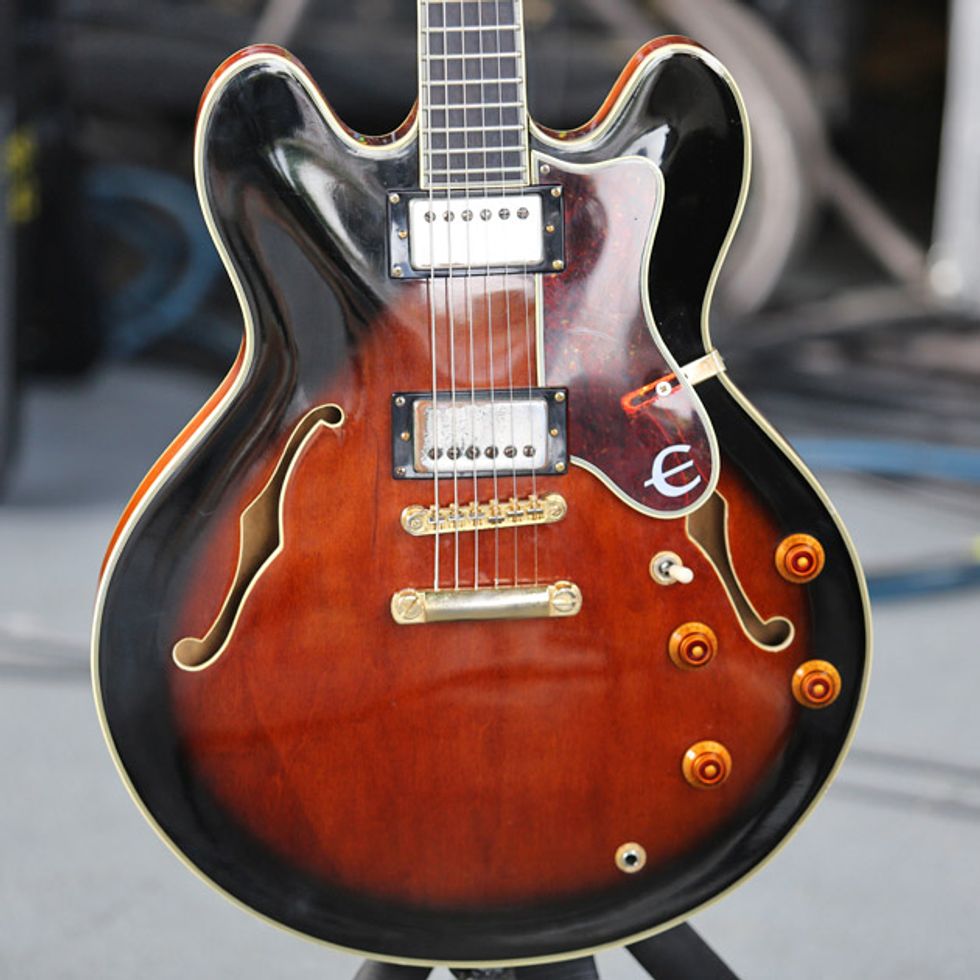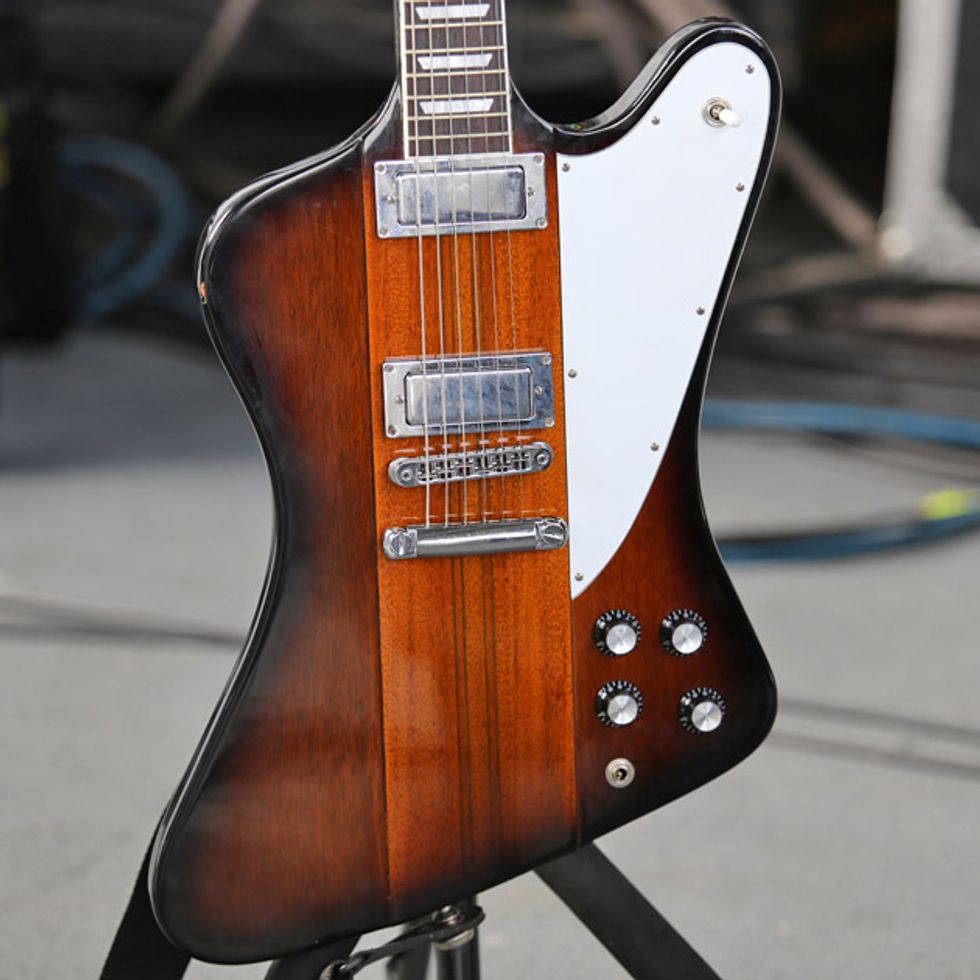 Click to subscribe to our weekly Rig Rundown podcast:

---
---