Tonal Tinker Toys: Reader Pedalboards 2018
When it comes to pedal puzzles and putting together your dream sound rig, there's no right way—just your way. Check out these boards from your fellow readers, and be inspired!
AJ De Vera: Recording Rig
I love your magazine, and I especially love Rig Rundowns. I secretly do a Rig Rundown of my guitar gear pretending to be on your show from time to time! Here's my current pedalboard, which is used mainly for recording. I wanted to simplify my gear and make it sound as real as my live rig. It's a very simple recording rig, but sounds awesome.
1. Cry Baby wah modded with a Fasel inductor, LED light, and true bypass.
2. Old-school BBE Green Screamer with germanium mod and extra bass boost.
3. A Tech 21 Liverpool is the heart of my sound—a Vox AC30 in a box. It's super close to the real thing. I love this pedal!
4. I mainly use the delay on my TC Electronic Nova System. My two favorites are dotted-eighth (U2 style!) and analog (for solos). I also use the reverb, which is superb. I go straight into the interface into Logic.
5. This is a homemade pedalboard. I got the idea from YouTube and it only cost me about $25 for the materials.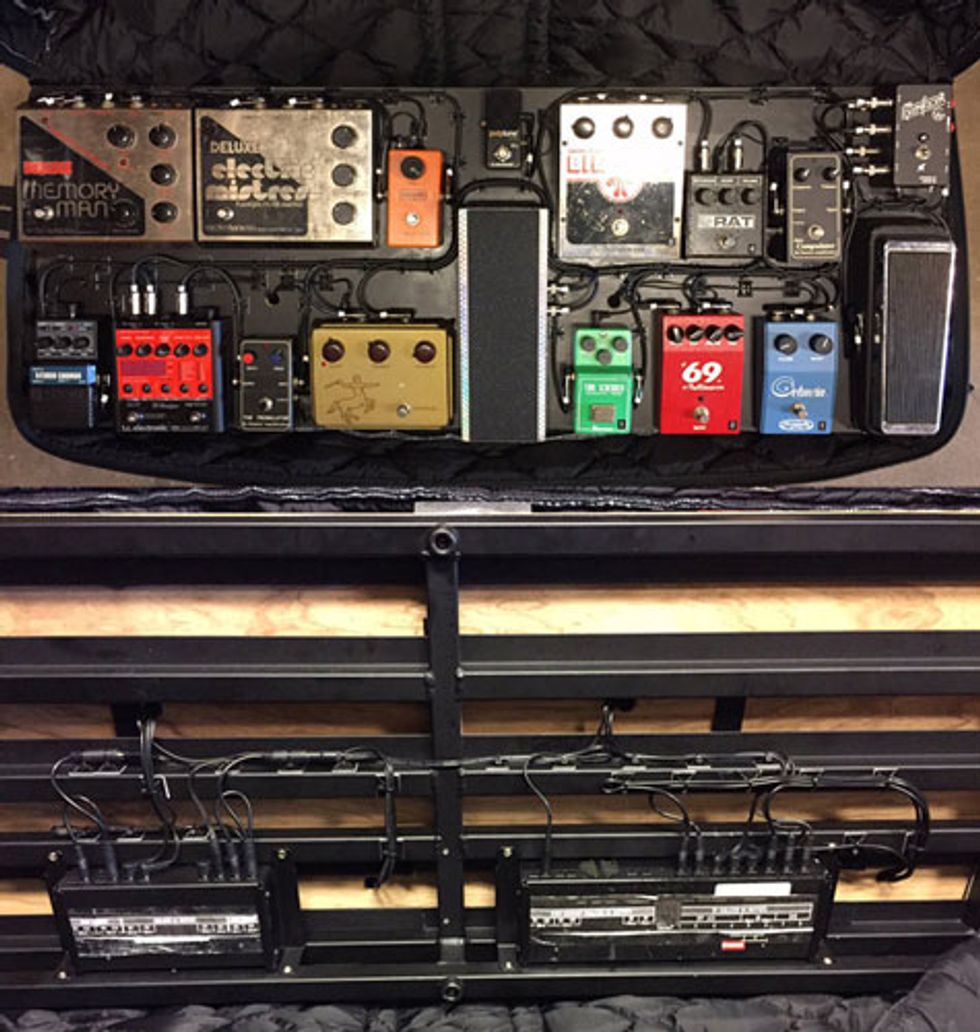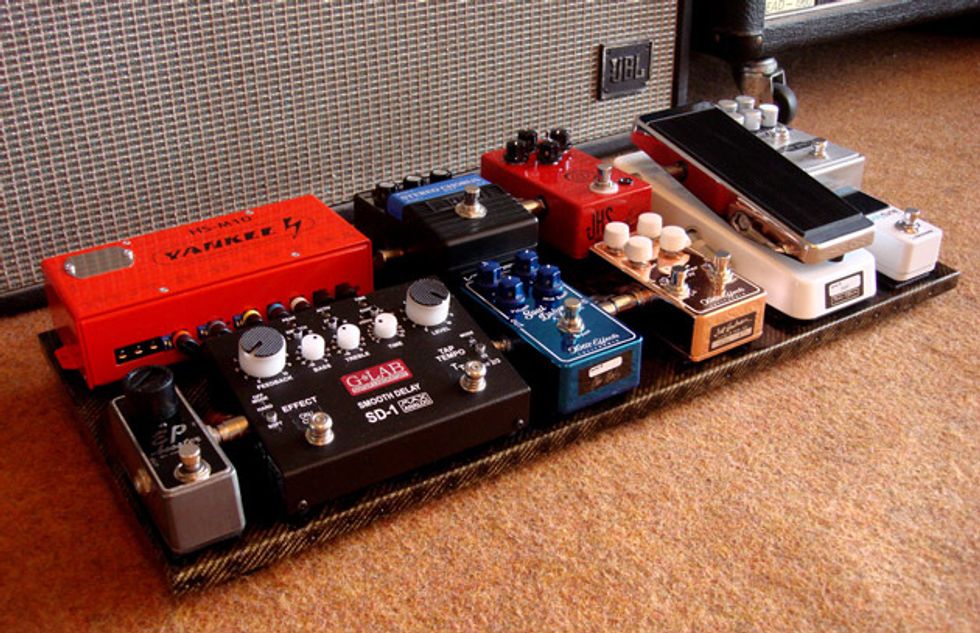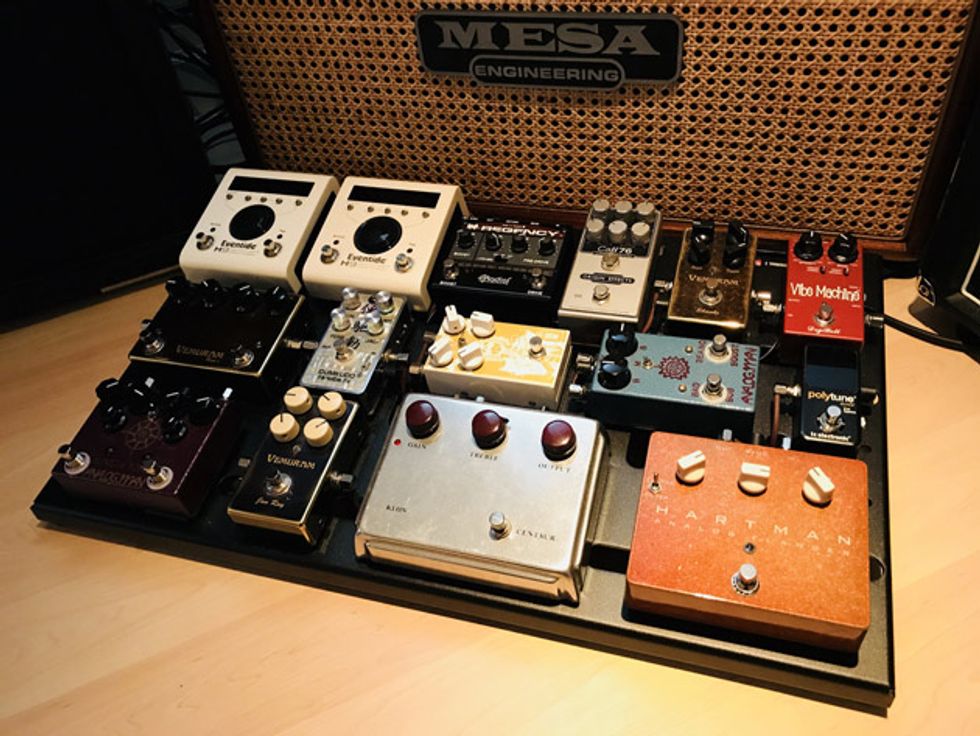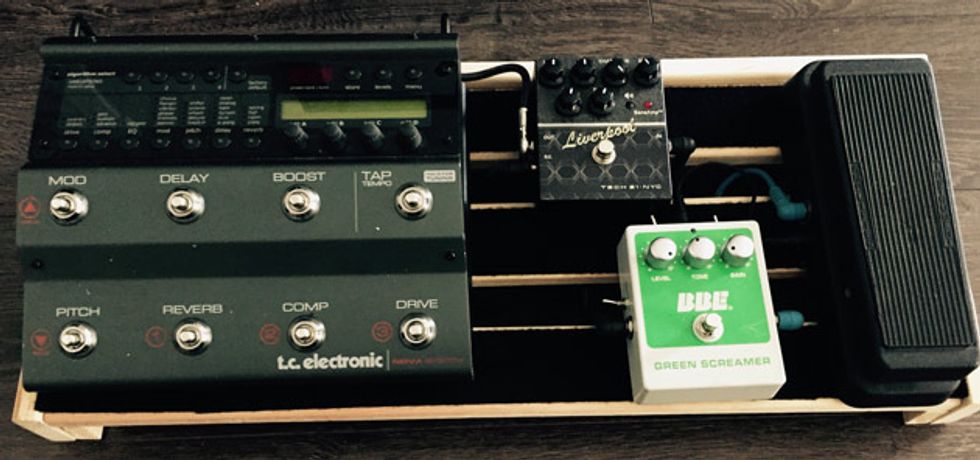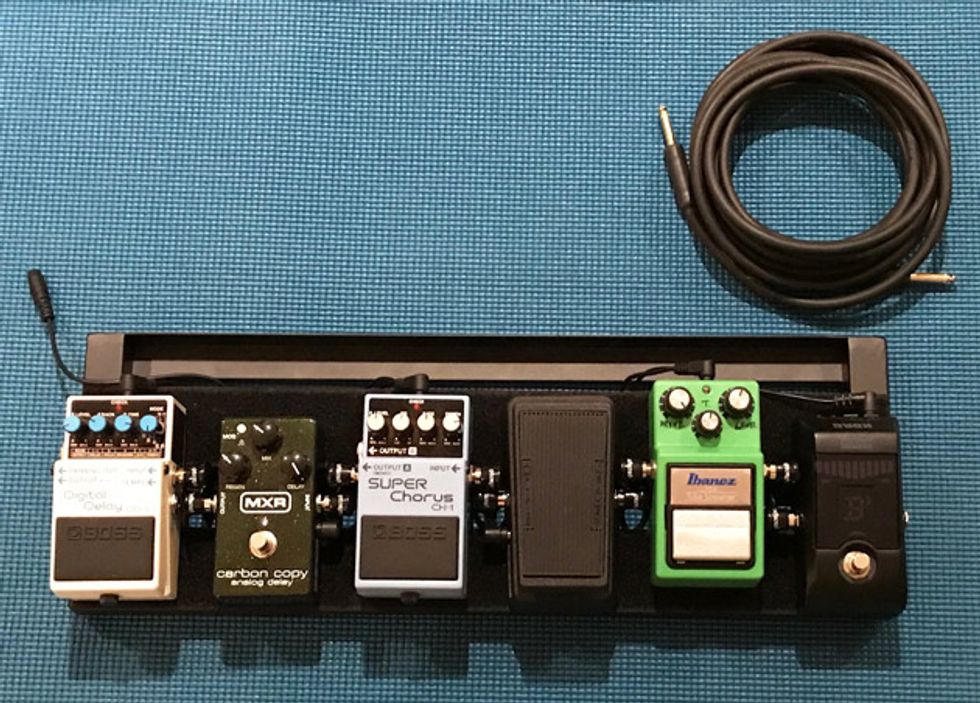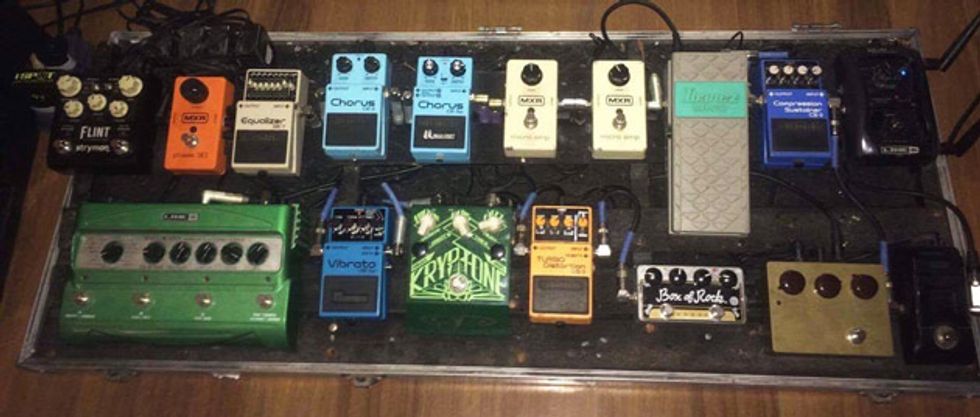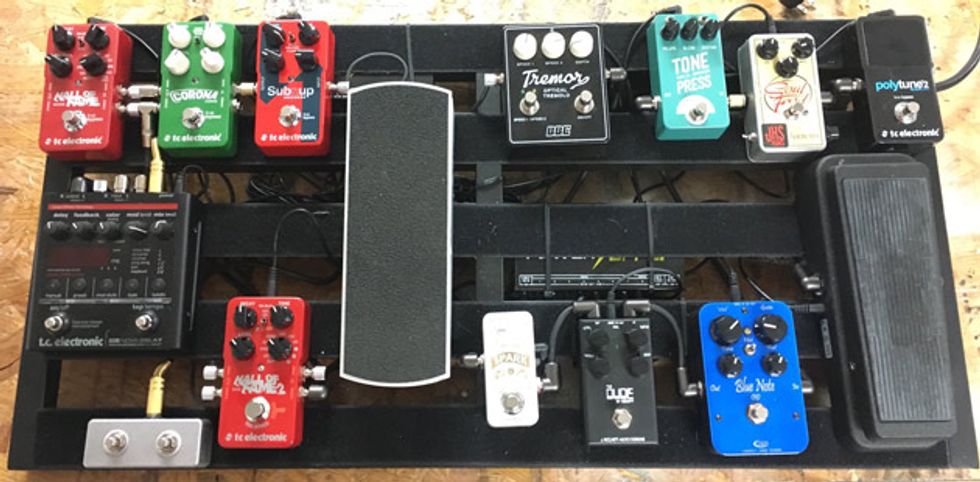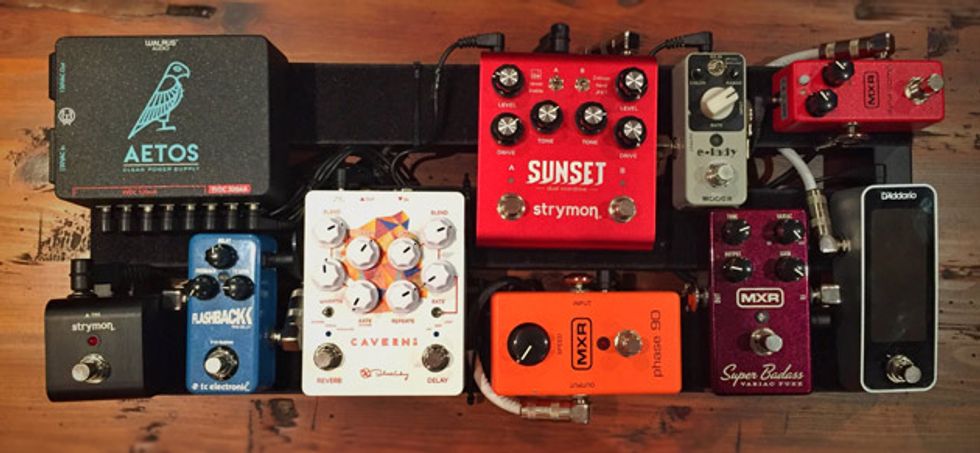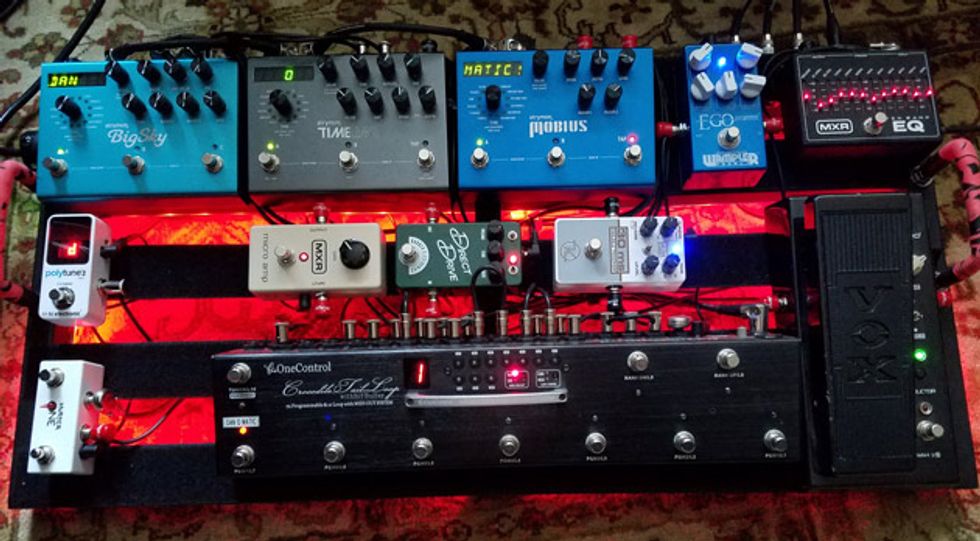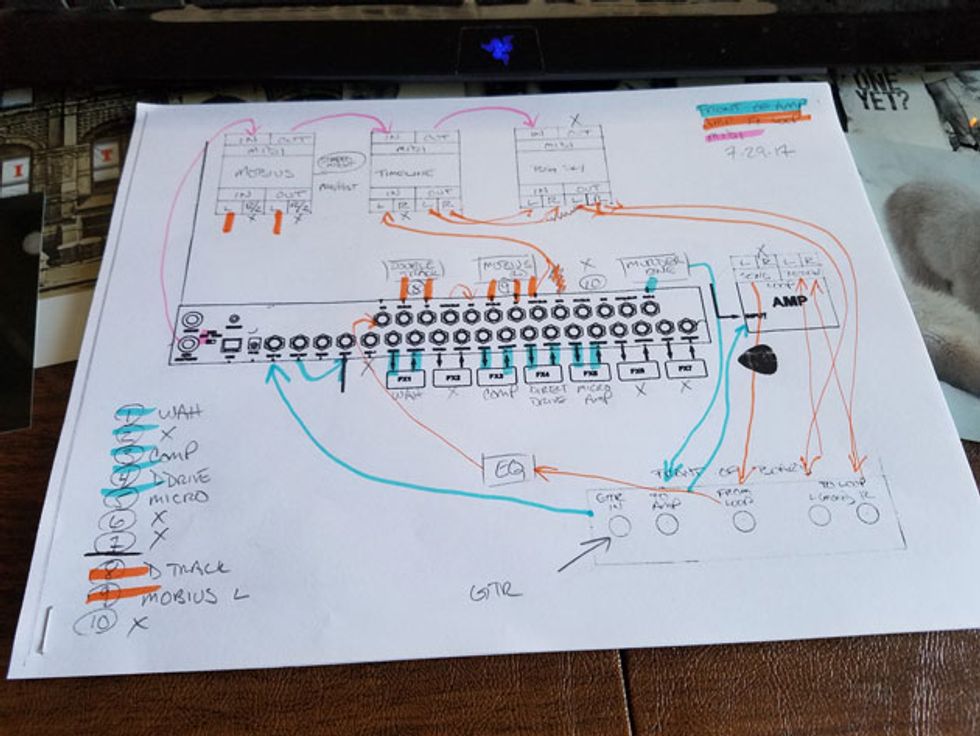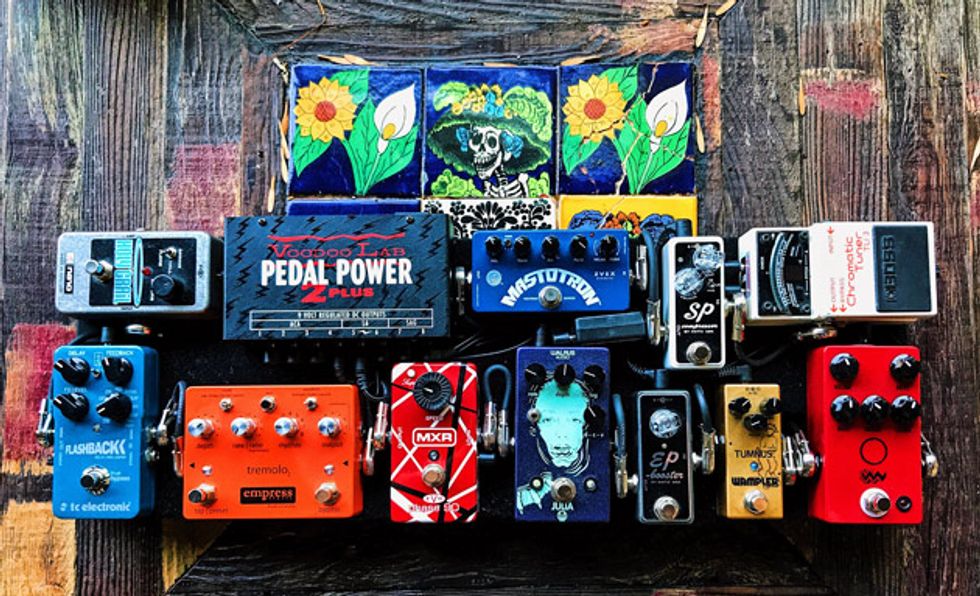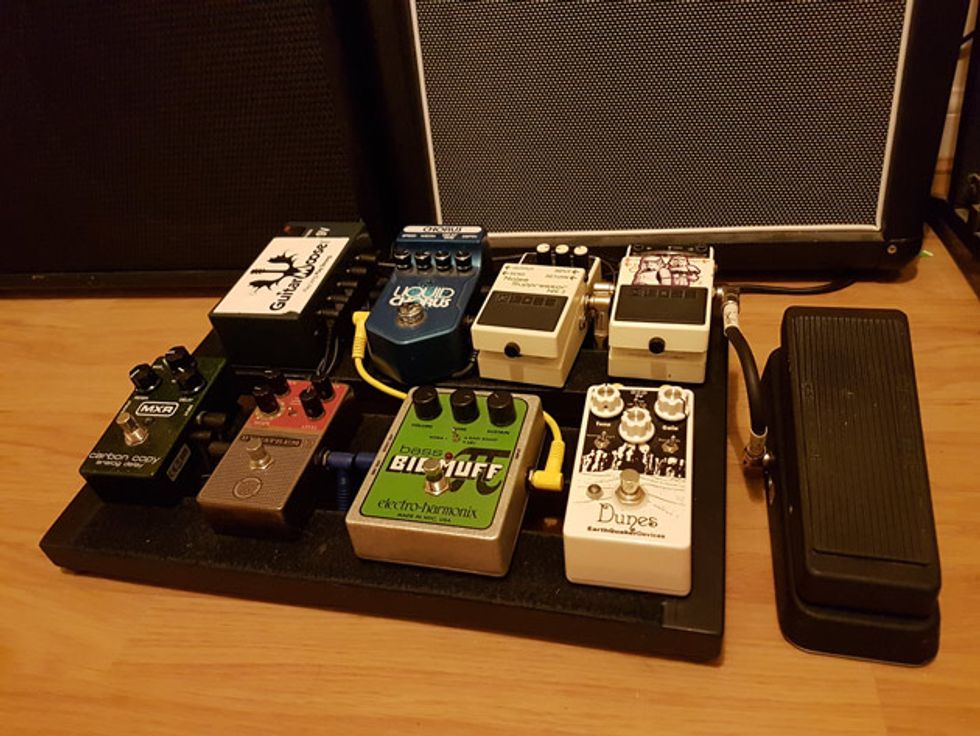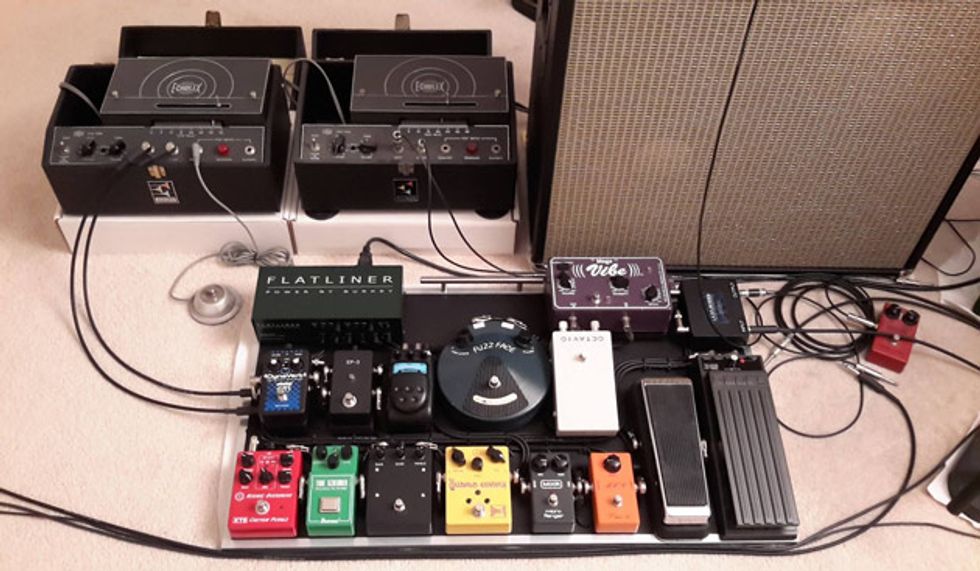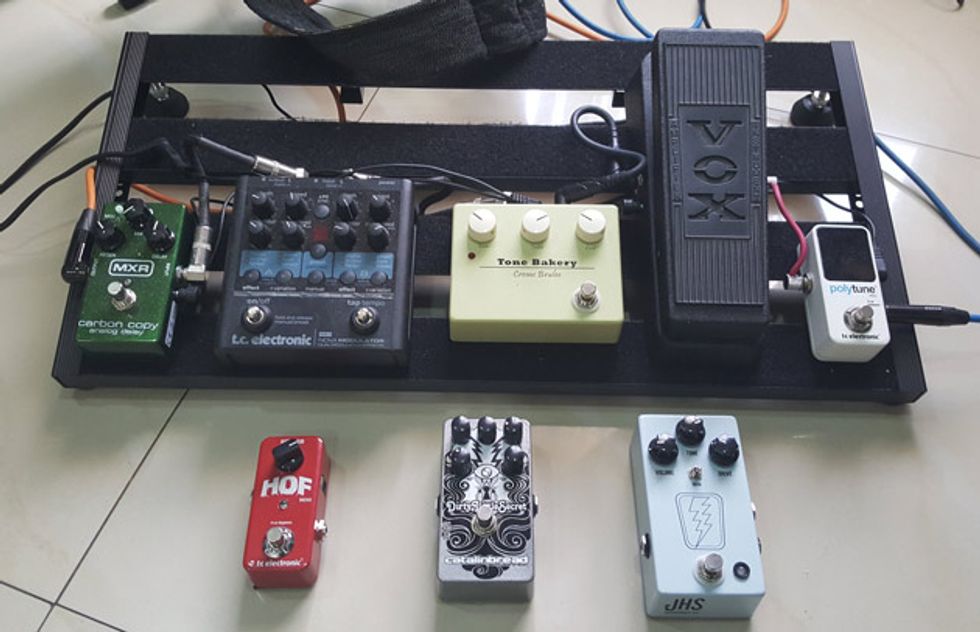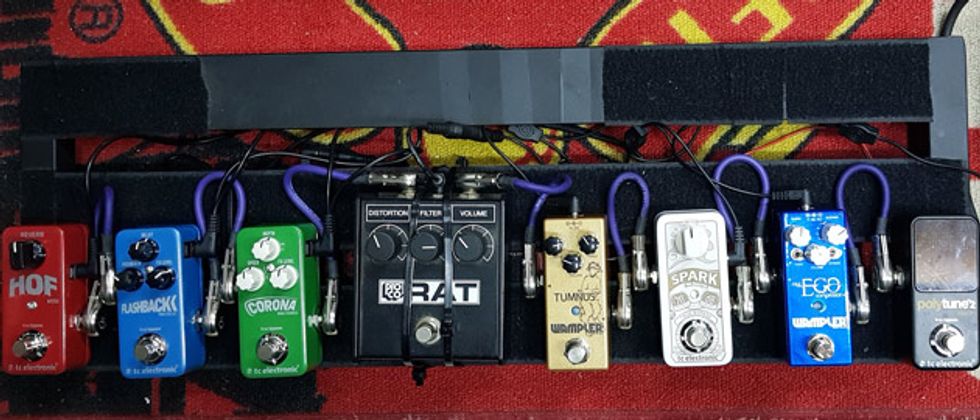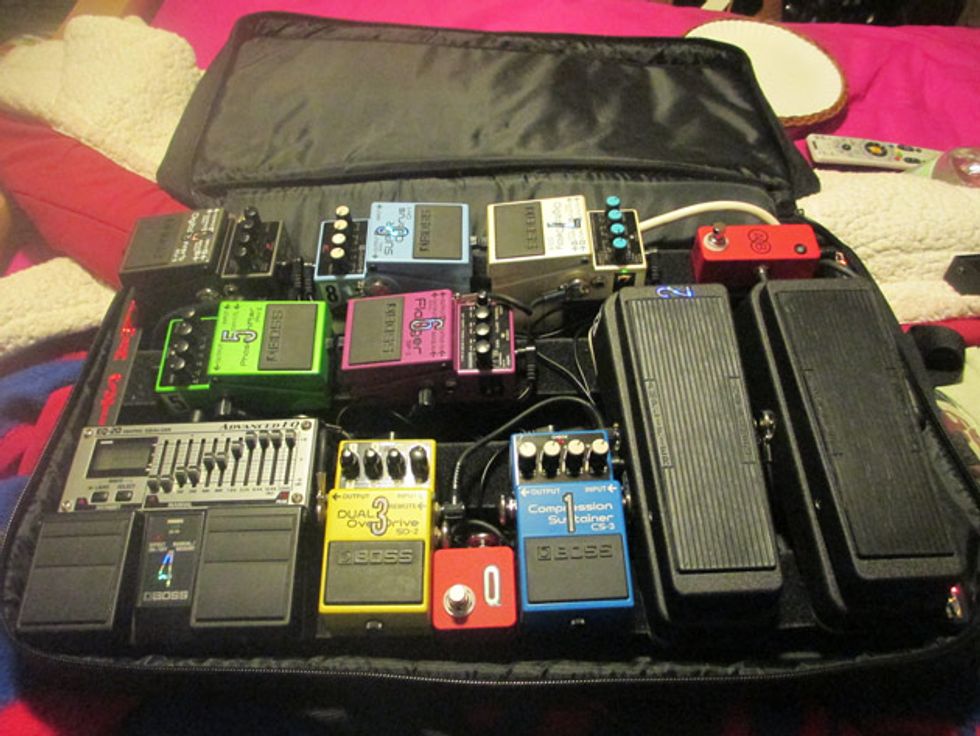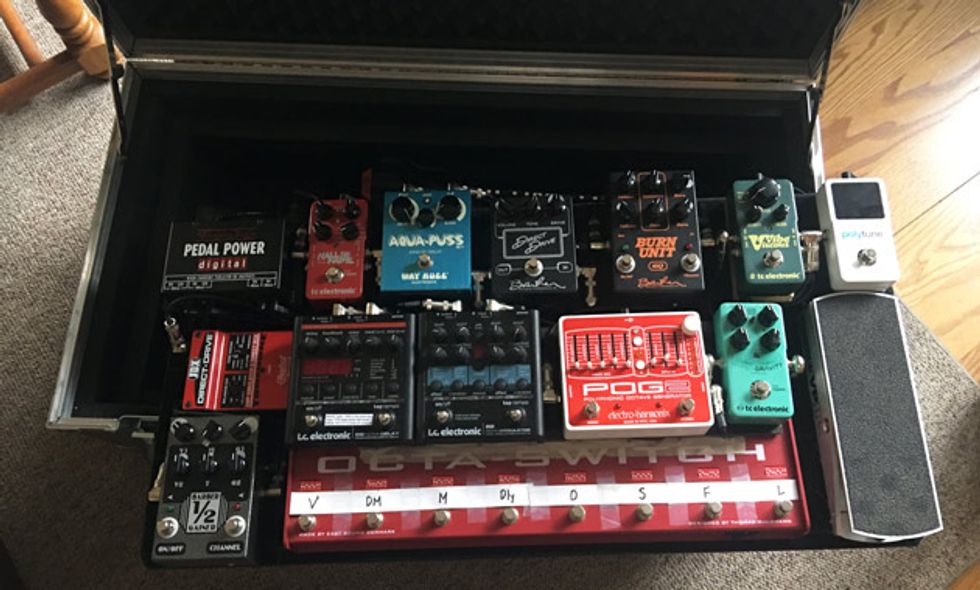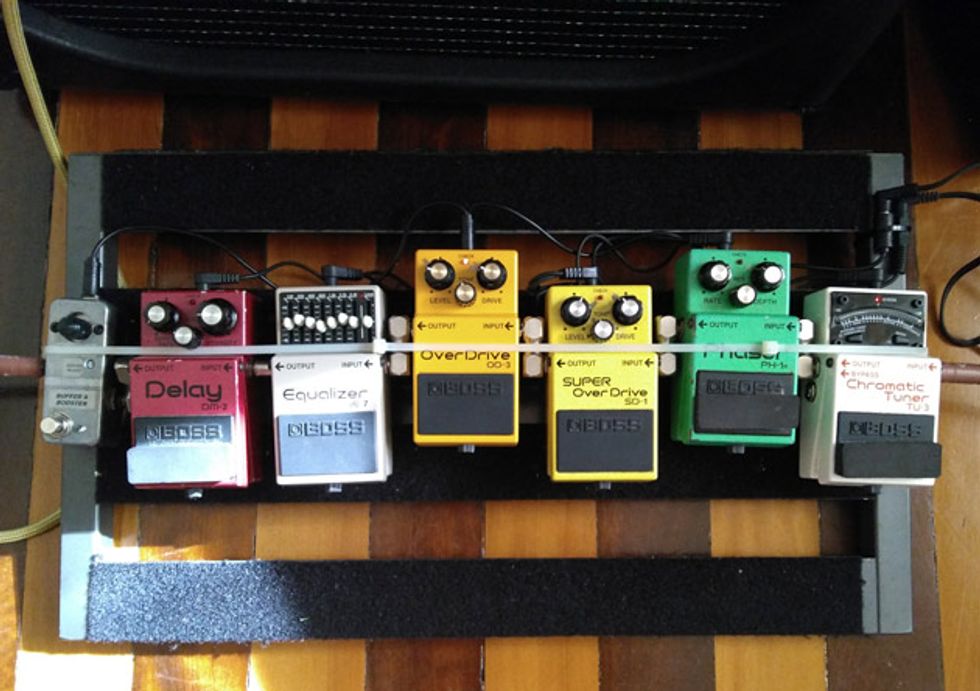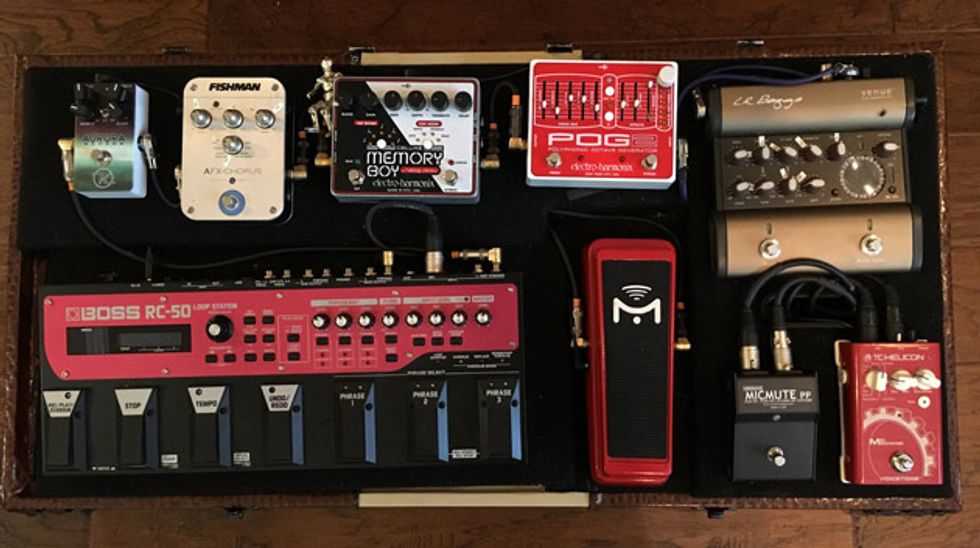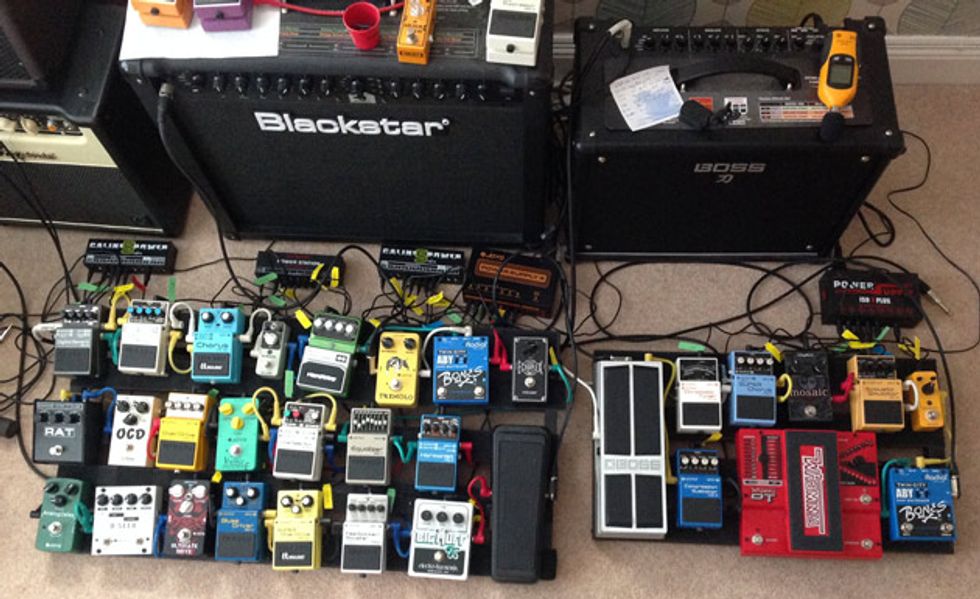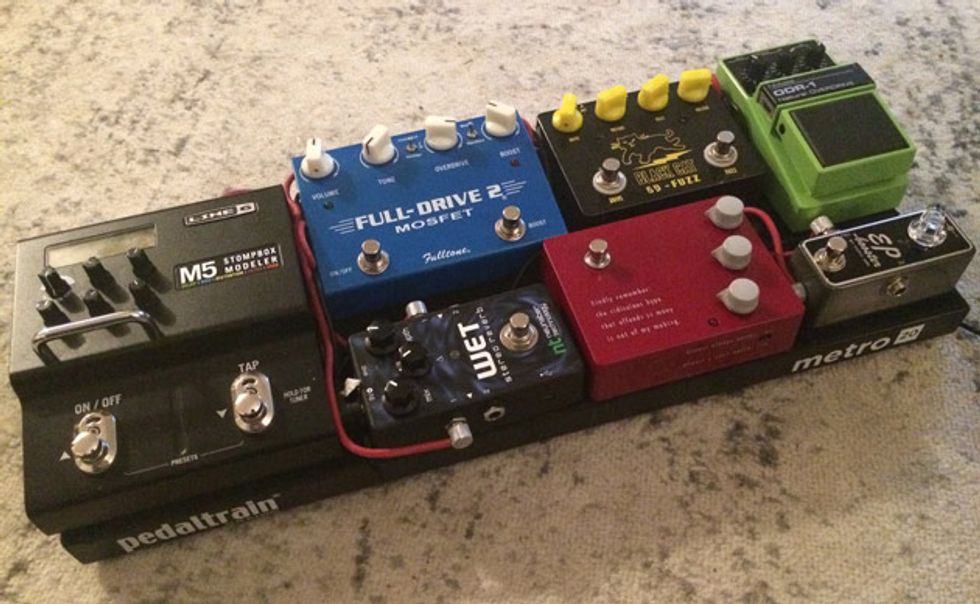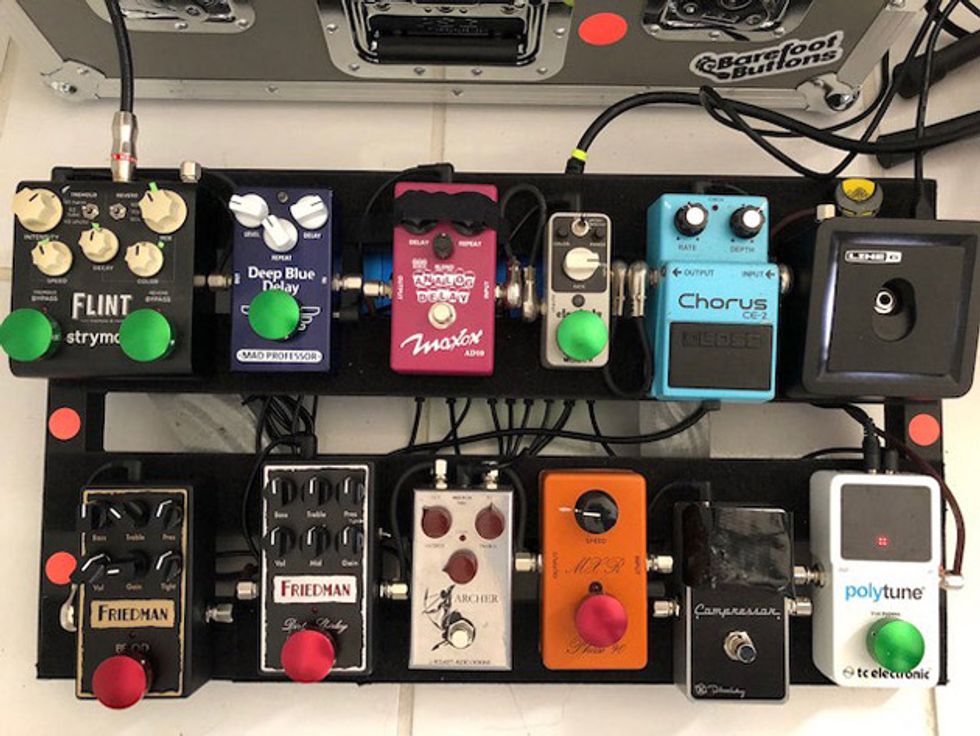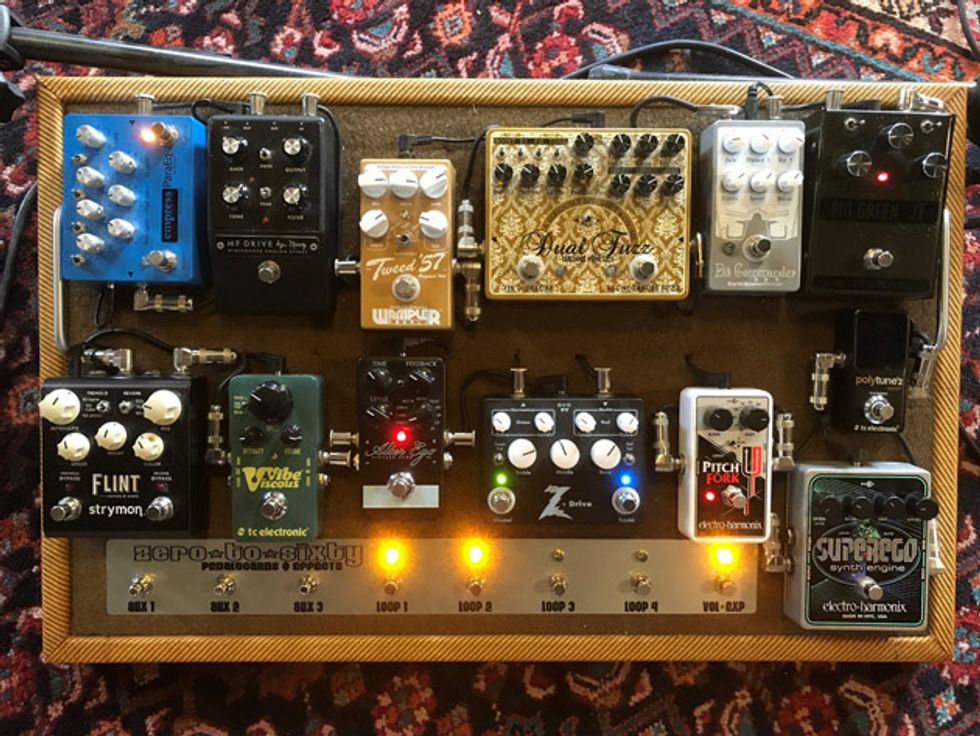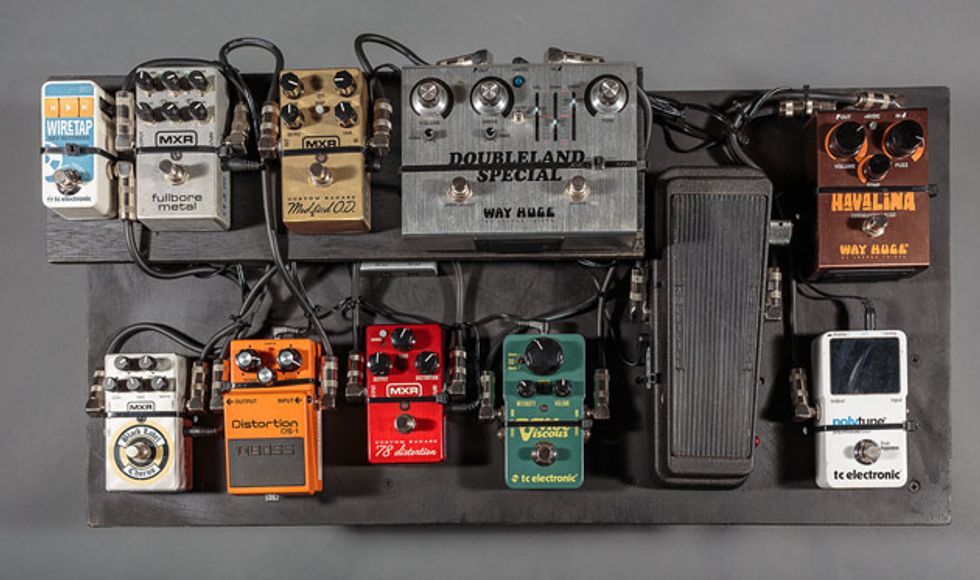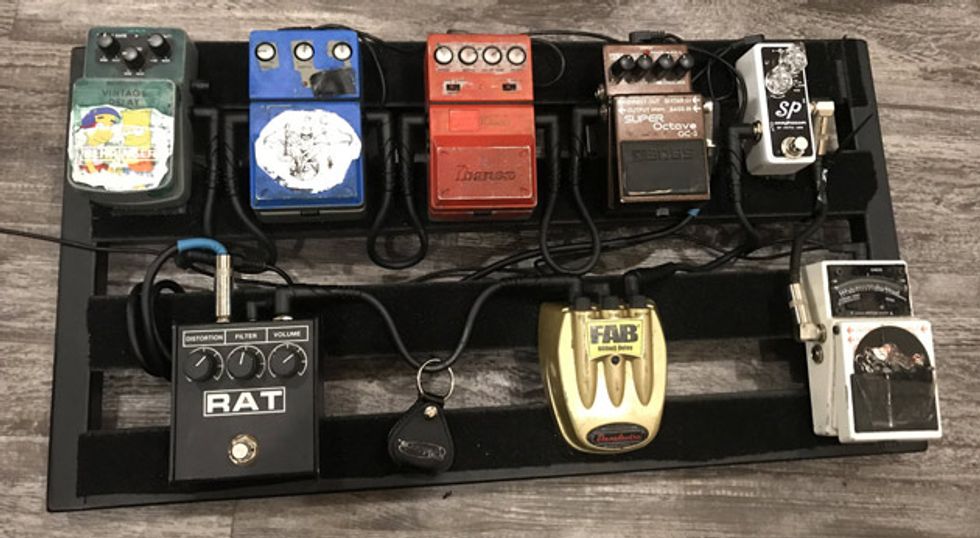 It's that time of year, when Premier Guitar readers from such disparate places as Florianópolis, Brazil, to Katy, Texas, share with us their prized collection of sonic goodies. All kinds of players write in: Sunflower Bean's frontman/guitarist Nick Kivlen goes down memory lane, describing how he acquired, through many years and sources, all the pedals he loves. Simon Gotthelf, who has his own YouTube channel dedicated solely to the world of guitar and demoing gear, shows us his fave pedal configuration. A few session guitarists give advice on grab-and-go stomp setups. And then there are dozens of players who call themselves "bedroom" guitarists, many of whom know more about how to wire up a board than some stars featured on Rig Rundowns. Now, let's dig in!