Perri Ink Releases South St. and Melrose Custom Guitars and Custom Pickups
Perri Ink have announced two new custom guitars and a Seymour Duncan-labeled line of pickups.
Los Angeles, CA (May 30, 2013) -- The East Coast meets the West this summer, as PERRI INK. proudly introduces the "South St." and "Melrose" custom guitars. Although these instruments sport wildly different body styles, they are bound by more then a few ascetics and components. They both feature quarter-sawn maple necks with reverse headstocks and rosewood fingerboards, solid alder bodies, vintage 6-hole tremolos, and a trio of PERRI INK. Label Seymour Duncan mini-humbucker pickups. Both guitars are wired with 5-way pickup selector switches enabling in-between sounds as well as individual pickup settings. The combination of body woods and electronics yield warm vintage-esque tones that heat up and soar with tube overdrive. No matter which Coast you call home, these new custom guitars are ready to up your tonal game!
Guitars include GHS Strings, MONO Guitar Cases, and Certificates of Authenticity.
Custom made, American made, and built with love.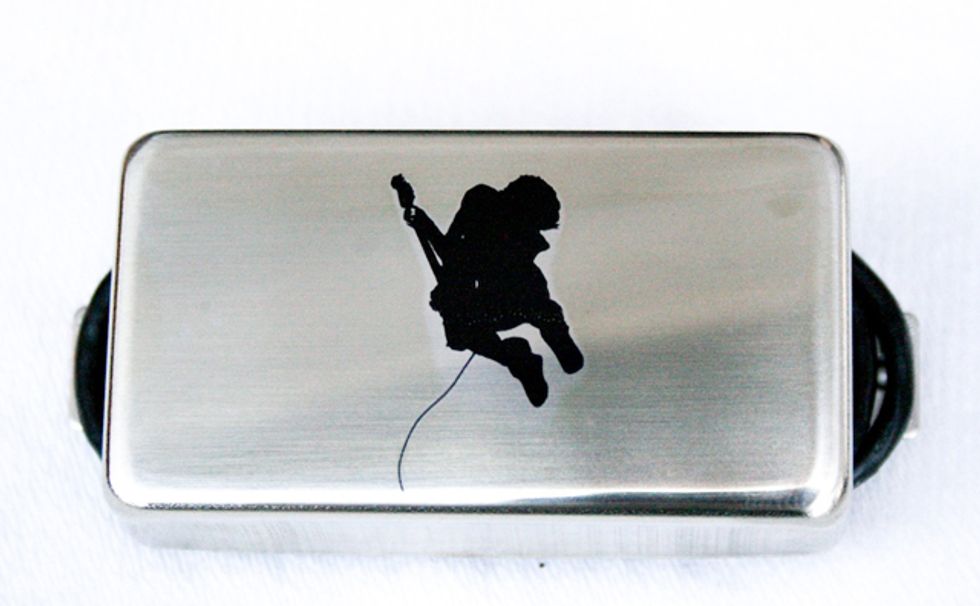 Nick began playing Seymour Duncan pickups in 2002 with his band Silvertide, and to this day uses them in most of his personal axes. This collaboration is 11 years in the making and we couldn't be more excited to bring you these incredible sounding American made pickups.
Humbucker
Our full size humbuckers are based on the "78 Model", a slightly overwound PAF style pickup. The bridge pickup is vintage warm with a little extra bite and gain. With crystal clear string-to-string definition and rich harmonics just waiting under your fingertips, it really can live in both the vintage & modern worlds simultaneously. The neck pickup is the perfect compliment to our bridge humbucker. It's warm, but has sparkle, and cuts thru a mix better than most neck pickups. By adjusting the gain on your amp you can easily achieve legendary blues, rock, and heavy rock tones. These pickups are no joke.. they're the best we've ever heard.
Mini-Humbucker
Our mini-humbuckers are based on the "Seymourized" Mini Humbuckers, slightly overwound versions of the classic mini-humbucker style pickup. Seymour Duncan finally tackled the age-old dilemma faced by most people who own Firebird style guitars; the neck pickup is always the sweet spot, and the bridge is usually a bit thin & weak, and never balanced correctly. The bridge pickup has been overwound to beef up the low end and cut some of those very shrill highs. Its output is strong, defined, and finally compliments the tone of the neck pickup. The neck pickup is the perfect compliment for the epic tones of the bridge version. Warm, clear, and full of sustain! By adjusting the gain on your amp you can easily achieve legendary blues, rock, and even heavy rock tones.
For more information:
Perri Ink Guitars