10 High-Gain Lunchbox Amps That Will Melt Your Face
Need big-time tones without the heft? Here's a good place to start.
It's no longer necessary to break your back lugging around a huge, heavy amp just to get your high-gain fix. This collection features lunchbox-sized heads that offer a wealth of big-time features in handy and portable packages.
---
Orange Dual Terror
Packed with two individual Tiny Terror circuits, this 30-watt outfit is loaded with EL84 tubes, individual tone, volume, and gain controls, and a half-power mode. Around back you have a switch that allows you to move between using 2 or 4 power tubes.
$899 street
Diezel VH-Micro
Based on the famed circuit that was favored by Adam Jones and James Hetfield, this mini-sized version packs 30 watts. Naturally, it includes Diezel's popular deep and presence controls, along with an effects loop.
$329 street
Revv G20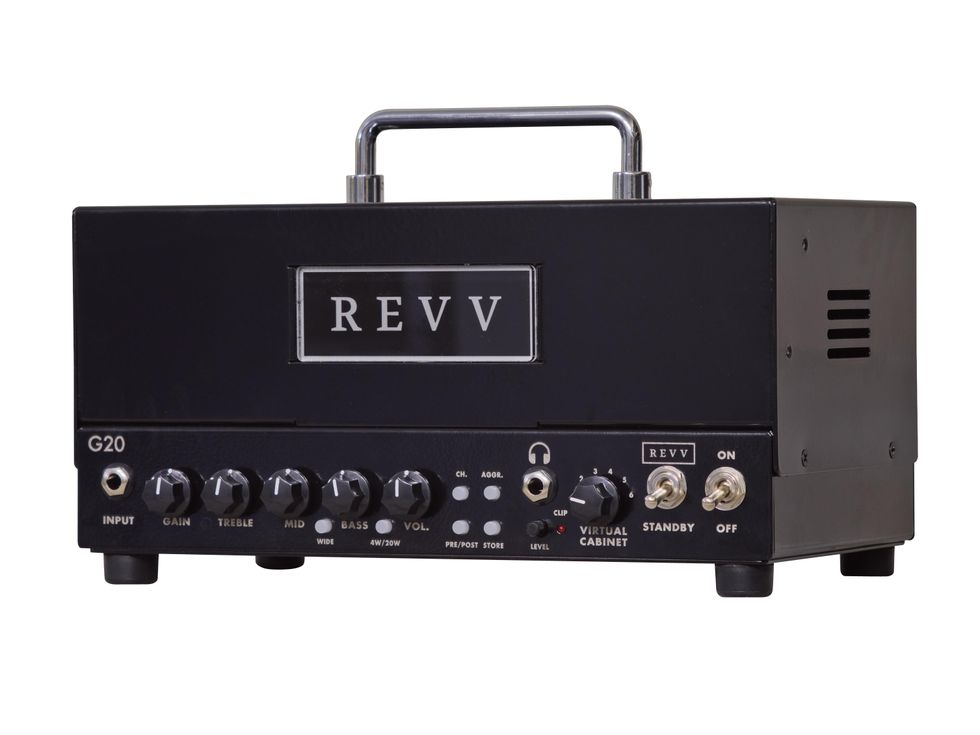 The flagship feature of this lunchbox amp is the built-in Two notes technology that allows you to use a variety of different virtual cabs, mics, and effects–and even load your own! The 2-channel 6V6 setup features a 3-band EQ plus aggression and wide voice switches to give added dimension to your tone.
$1,299 street
revv.com
Bogner Ecstasy Mini
A pint-sized version of, arguably, the company's most beloved model. In addition to the 3-band EQ, volume, gain, and presence controls, this 30-watt monster features a switchable variac control. A trio of switches also affects the gain, mid frequencies, and post-EQ options.
$329 street
Marshall DSL1HR
The famed purveyors of British-style crunch offer a mini 1-watt amp that punches well above its weight class. It comes loaded with onboard reverb, classic gain and ultra gain channels, line output with cab emulation, and two different power modes.
$399 street
EVH 5150III LBXII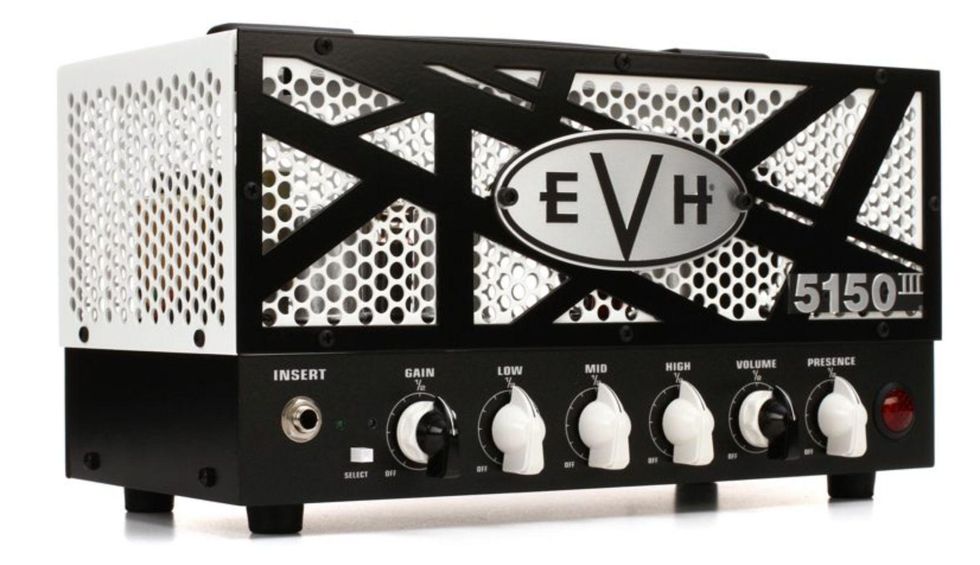 King Edward's arena-sized tone from the green and blue channels of the company's flagship amp have been squeezed into this 15-watt package. Both channels share a 3-band EQ but have individual gain and volume controls.
$699 street
MESA/Boogie Mini Rectifier 25
The sound of '90s metal becomes way more portable with this EL84-based, 2-channel/4-mode monster. Each footswitchable channel has independent controls, power scaling, and a shared buffered effects loop.
$1,249 street
mesaboogie.com
PRS Mark Tremonti MT15
Designed in conjunction with one of modern rock's biggest gearheads, this 15-watt head houses two channels (clean and dirty) and is powered by a set of JJ 5881 tubes. Each channel has individual EQ controls, while the dirty side includes a built-in boost.
$749 street
prsguitars.com
Peavey 6505 MH
The company's flagship metal machine carries on with this mini version that features an all-tube preamp and power amp. It can scale between 20 watts and 1 watt and can also record direct via USB or feed FOH with a cab-simulated output.
$599 street

Blackstar HT-5RH
The latest iteration of the British company's mini head offers digital reverb, direct out with cab emulation, USB, effects loop, and an aux input. The 5-watt package can scale down to .5 watts in addition to independent voices for both the clean and overdrive channels.
$529 street