Tap-dancing, noise-rocking Donna Diane conjures lightning and thunder by layering her Kurt Ballou-designed Craftsman guitar over a Moog Minitaur bass synth.
A few years ago Kurt's gear-tinkering lore started catching a buzz when he was handing out circuit-board business cards at NAMM. He's since developed several pedals (some assembled, some in PCB form) and he's now producing guitars all under God City Instruments. He's officially released two models and the one above is his first design—the Craftsman Series 1.
This result is Donna Diane's first "new" guitar she's gotten in a long time. She preordered it online and recently scored it during quarantine. The first guitar model Ballou designed features a chambered mahogany body (something Donna says gives it unending sustain at high volumes), wenge top, set maple neck, wenge fretboard, Graph Tech hardware, and a single GCI Slugjammer that's overwound to a spicy 13k.
During the Rundown, Donna admits to preferring single-coil tones, but has been enjoying the single humbucker as it provides her a moodier, cutting tone that isn't lost when her guitar-and-synth setup is raging. Both her guitars take D'Addario NYXL .010–.046 strings.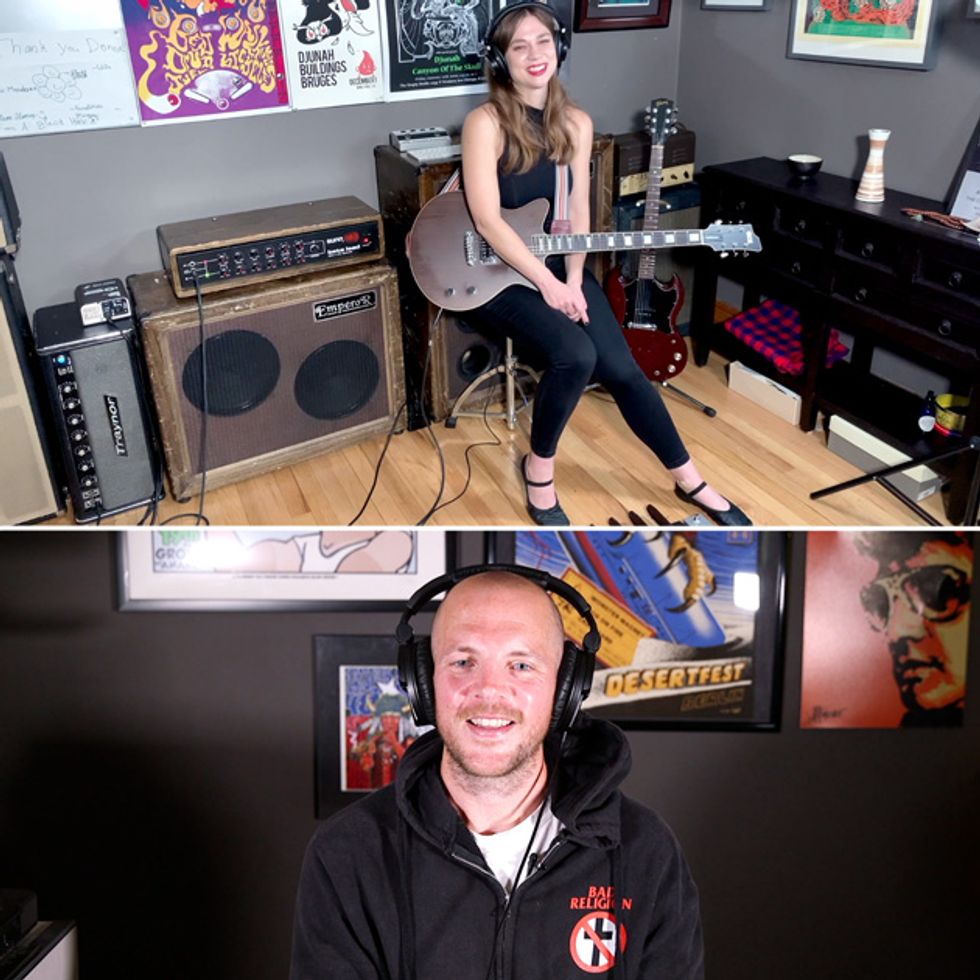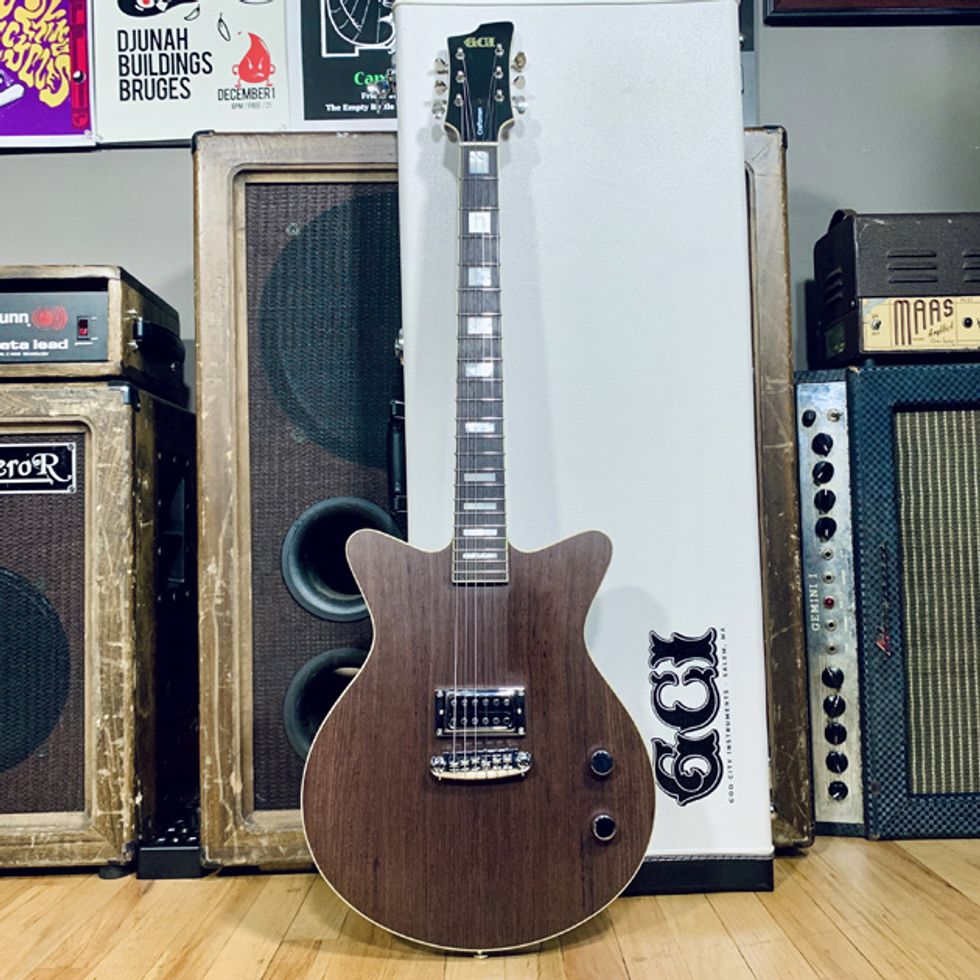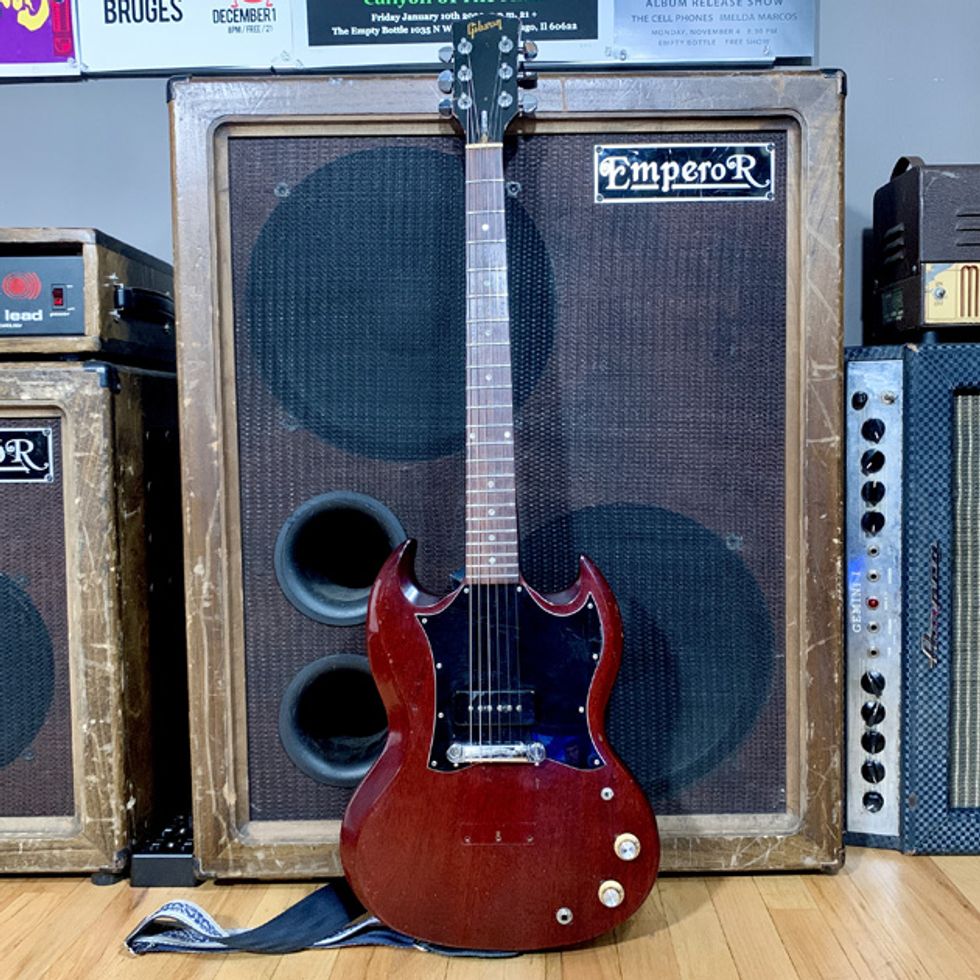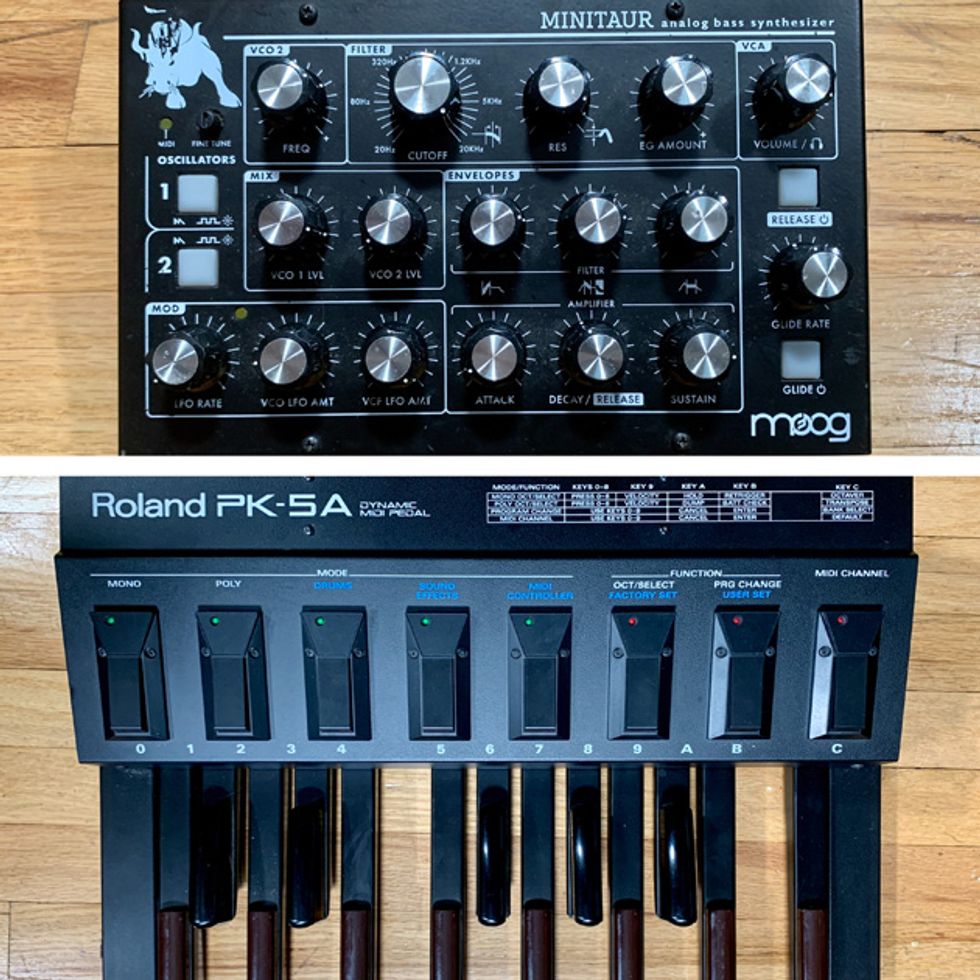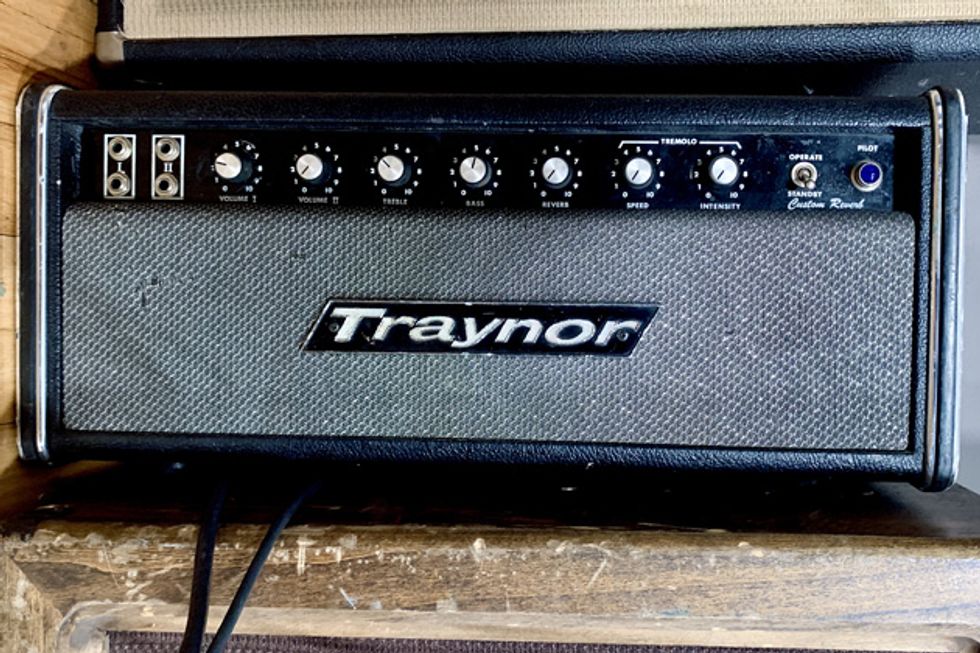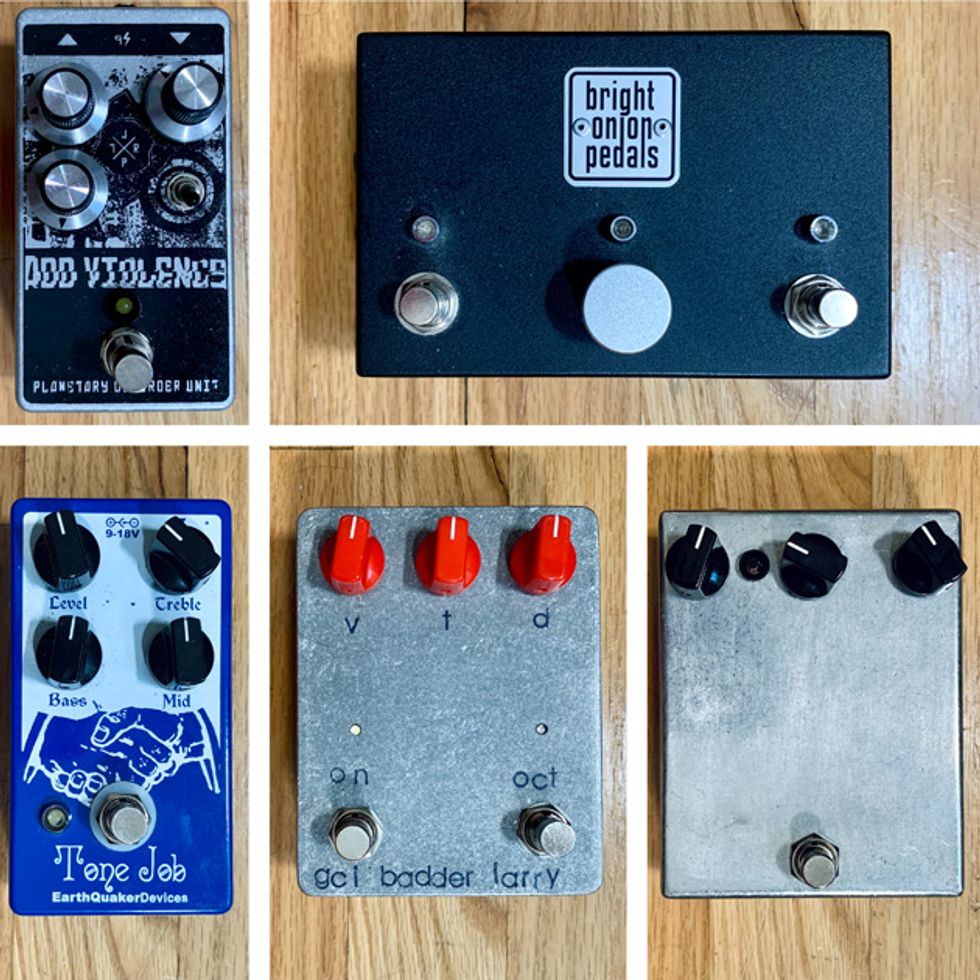 ---
Click below to listen wherever you get your podcasts:
---
D'Addario XT Strings: https://ddar.io/XT.RR
---