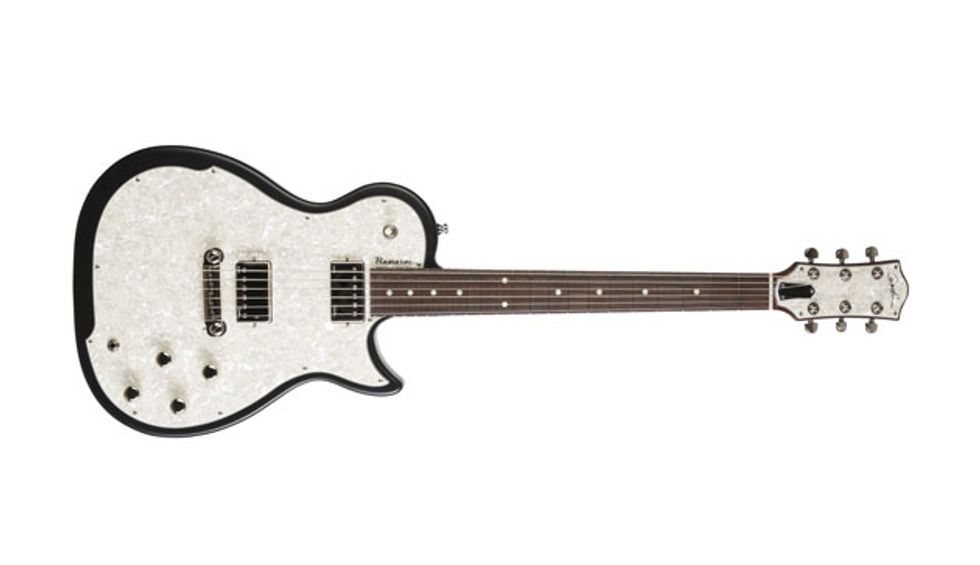 Montreal, QC (November 25, 2019) -- Godin Guitars is thrilled to announce the launch of the Radiator guitar as part of its high-quality electric lineup. Your blues and rock licks will radiate like never before on the latest rendition of the Godin Radiator! Like its predecessor, originality, tone, and playability make up the main aspects of this Radiator reissue, along with a modernized design.
The matching body faceplate and headstock set the tone with their eye-catching looks, while string bends come to life thanks to the comfy short-scale Silver Leaf Maple Neck. Loaded with Custom Godin humbuckers and twin volume and tone controls, the Radiator will surely unleash your most rocking riffs!
This new model also includes a chambered Silver Leaf maple body, rosewood fretboard, and Wraparound bridge. The Radiator comes in three smooth finish options: Matte Black, Trans Cream, and Bourbon Burst.
Godin's long-standing reputation of quality and vision is put on display with this new model—built entirely in Canada.
Godin Radiator ($699.00 USD MAP price)
Watch the company's video demo:

For more information:
Godin Guitars