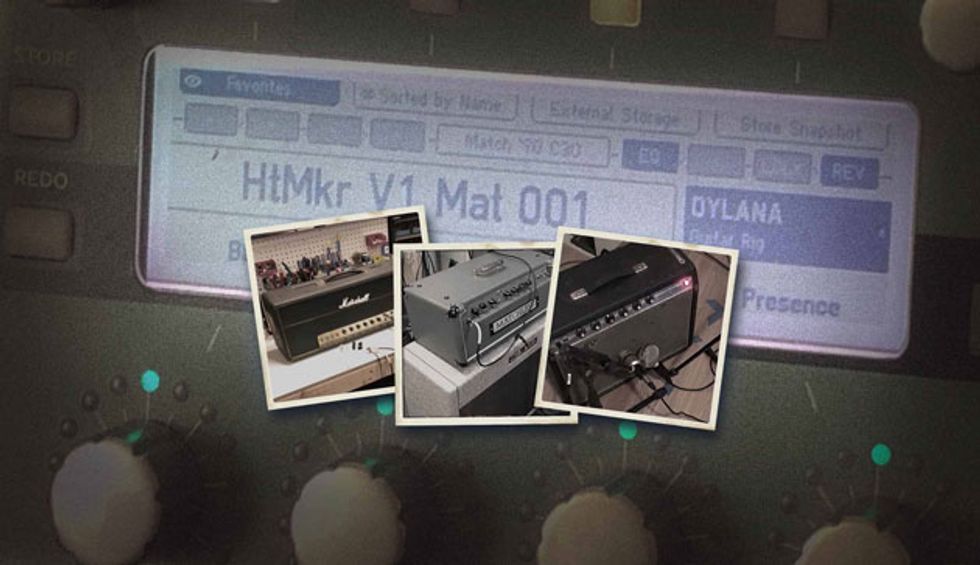 Nashville, TN (May 27, 2020) -- 3rd Power is excited to announce Hit Makers: Volume One Amp Pack for the Kemper Profiler platform. With 70+ studio-quality amp rigs and profiles from the hit-maker amp collection of guitarist, Tom Bukovac, the Hit Makers: Volume One amp pack is a deep-dive into the rich, vintage amp collection used by Tom Bukovac on over 500+ albums.
Features:
70+ combined studio profiles and rigs capturing the hit-making tones of Tom Bukovac's amplifiers
1968 Silver-frame Fender Princeton 110 Combo
1968 Marshall 100W Super Bass (including Variac profiles)
1990 Matchless C30 Amp Head
3P VS212, 1960A 412 and 110 Combos
Rig Manager Tags included indicating settings, speakers, mic placement, and more
Assorted Profiles feature 3P Roosevelt Drive pedal to push the front end of the amp
On May 22, 2020, the Hit-Makers: Volume One Profile Pack will be available for purchase as a download at www.3rdpower.com with an introductory price around $39.99.
Watch the company's video demo:

For more information:
3rd Power