Photographer Lisa S. Johnson captures the story behind rock's most iconic axes owned by Page, Beck, Gibbons, and others—with commentary from the guitarists themselves.
Joe Walsh: 1958 Gibson Les Paul Goldtop
"Ask Joe Walsh what his fondest guitar-related memory is and he'll tell you of the day his first guitar, a Sears and Roebuck Silvertone, arrived at his doorstep. Ask Joe Walsh about his worst guitar-related memory and you get this: 'Falling out of a tree and breaking the neck of my Les Paul.' It was, at least, a fall that taught him not to venture into trees with nice guitars, which is perhaps one of the most valuable lessons a guitarist can learn."
"Manufactured before Gibson replaced goldtop finishes with sunbursts in July of 1958, this particular model-which Joe received as a gift from his wife- is one of the most expensive six-strings a collector can buy." -Lisa S. Johnson, 108 Rock Star Guitars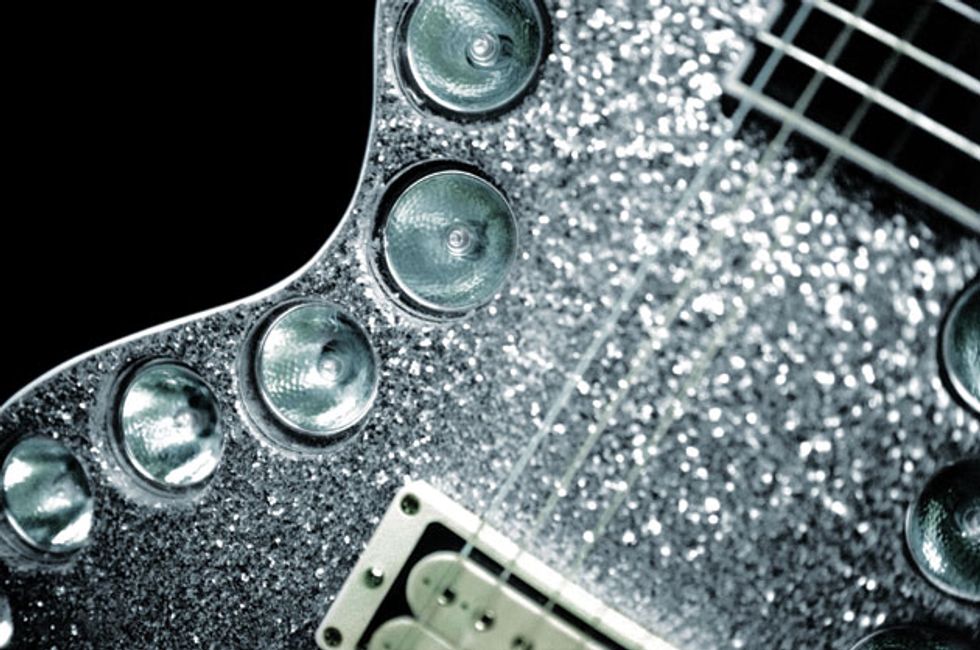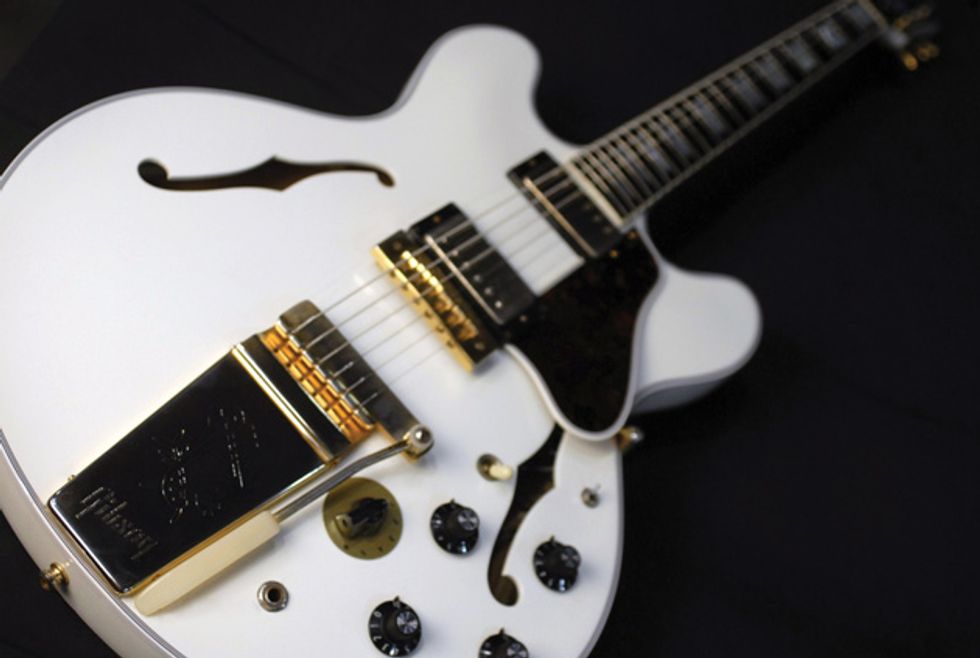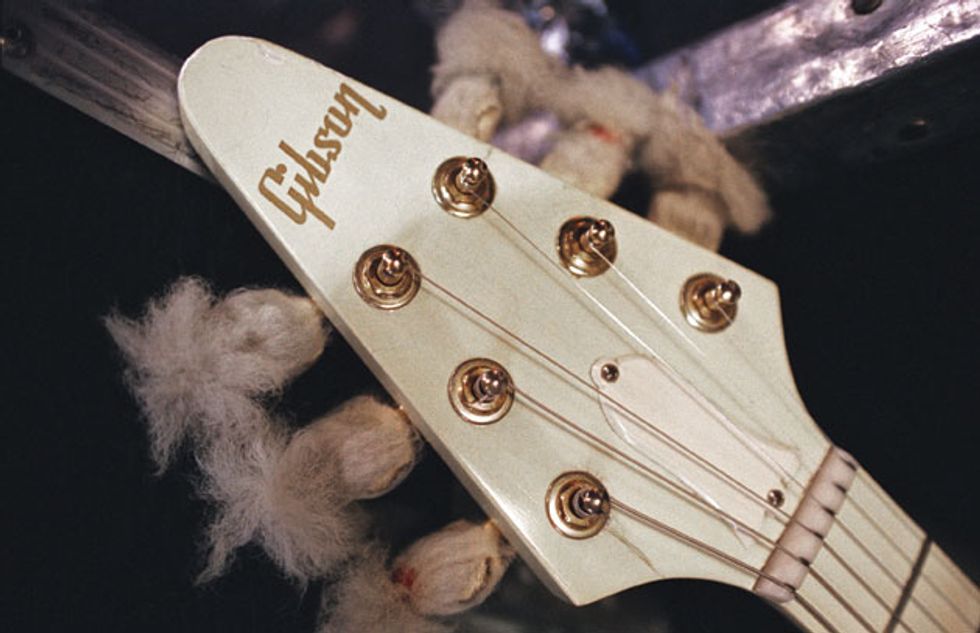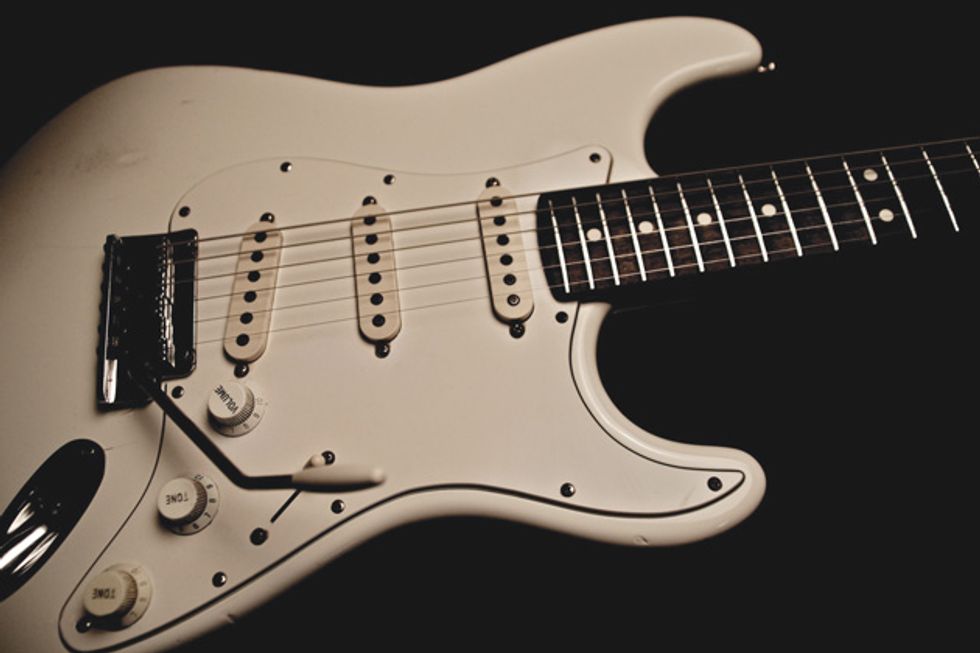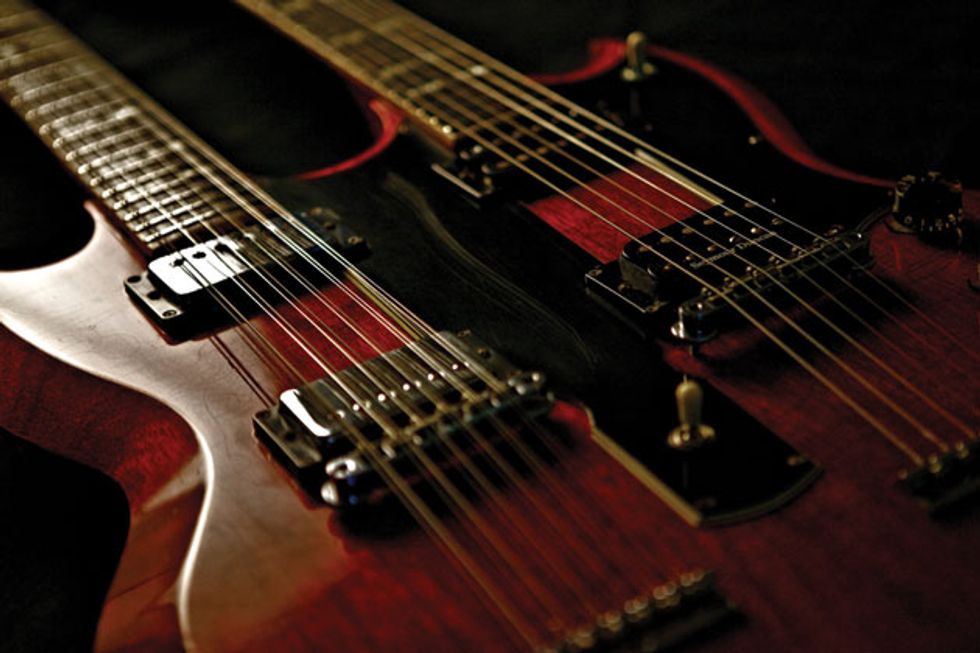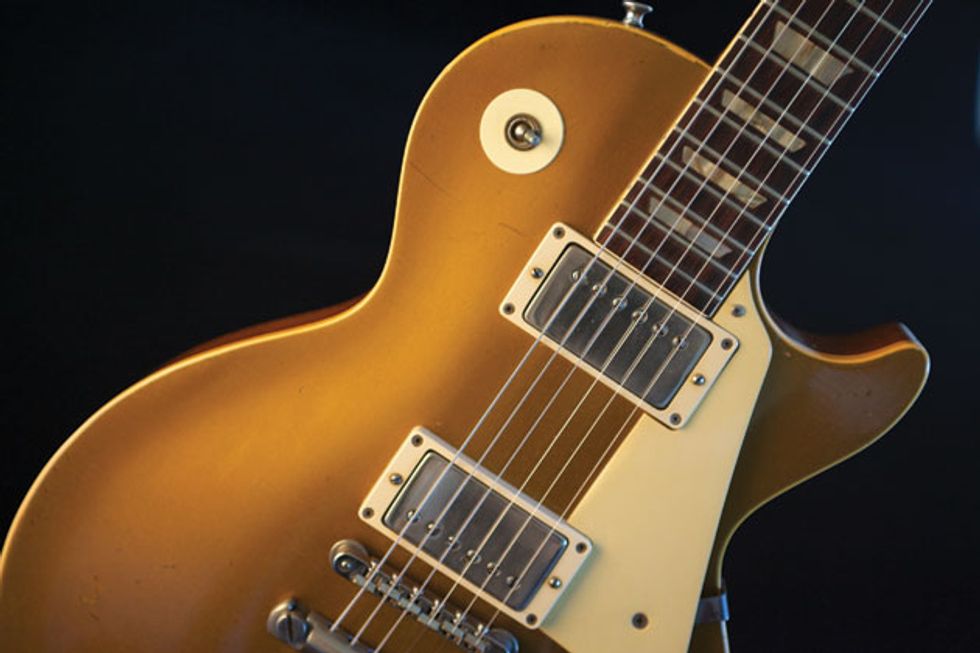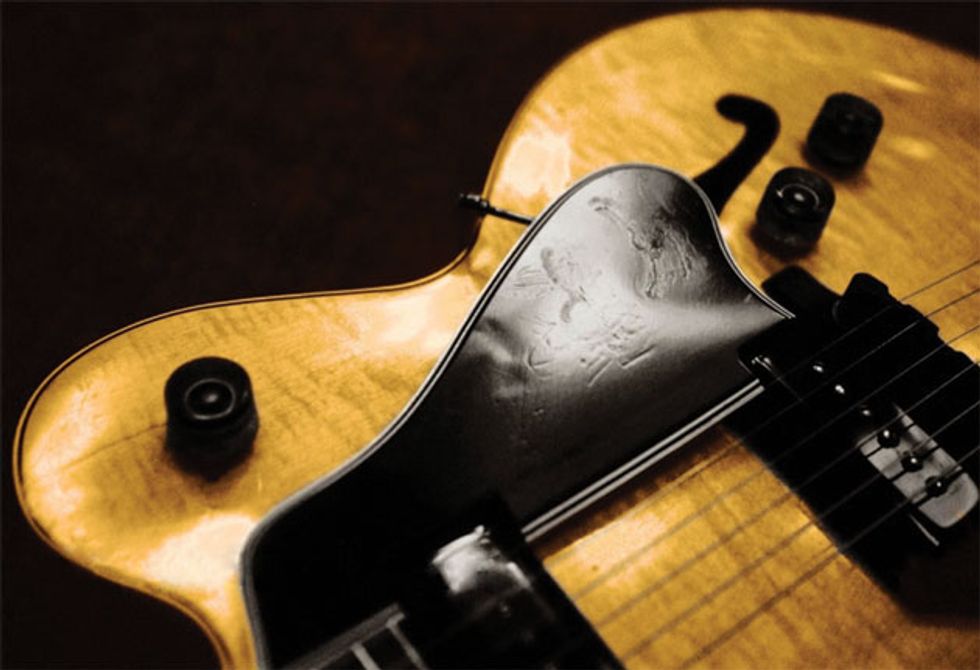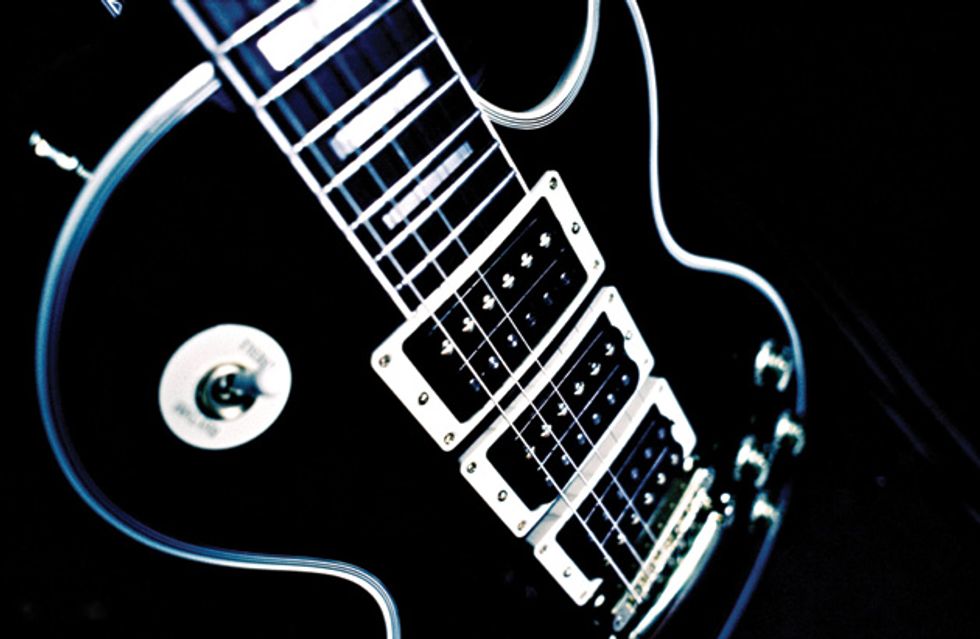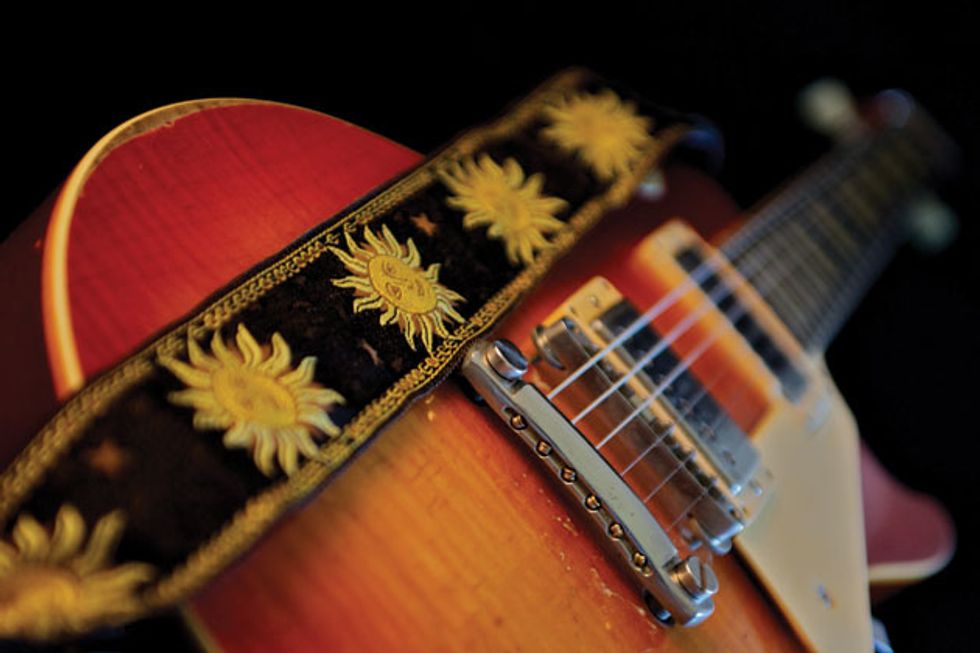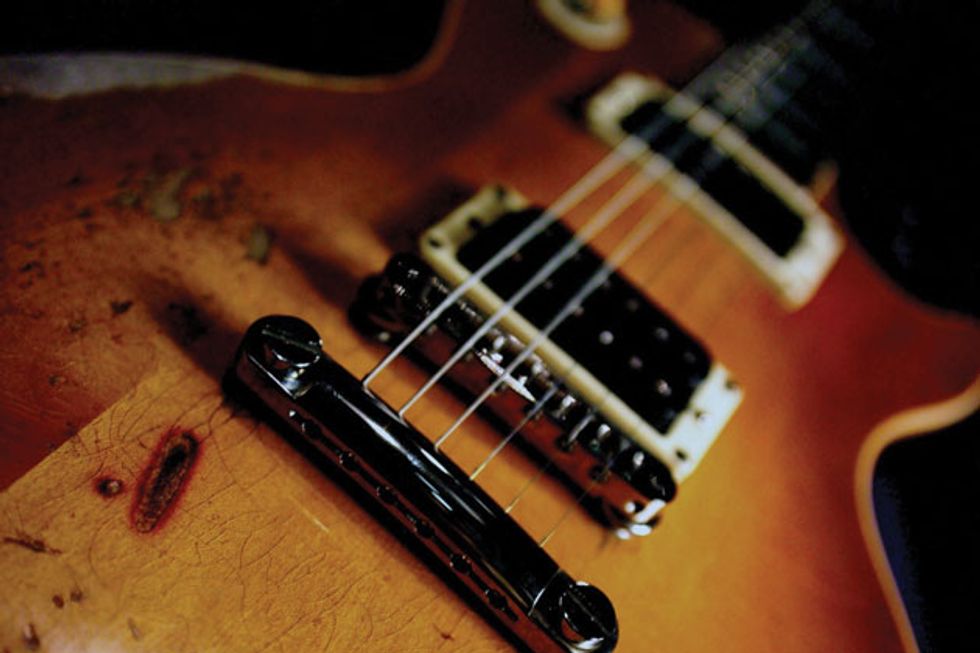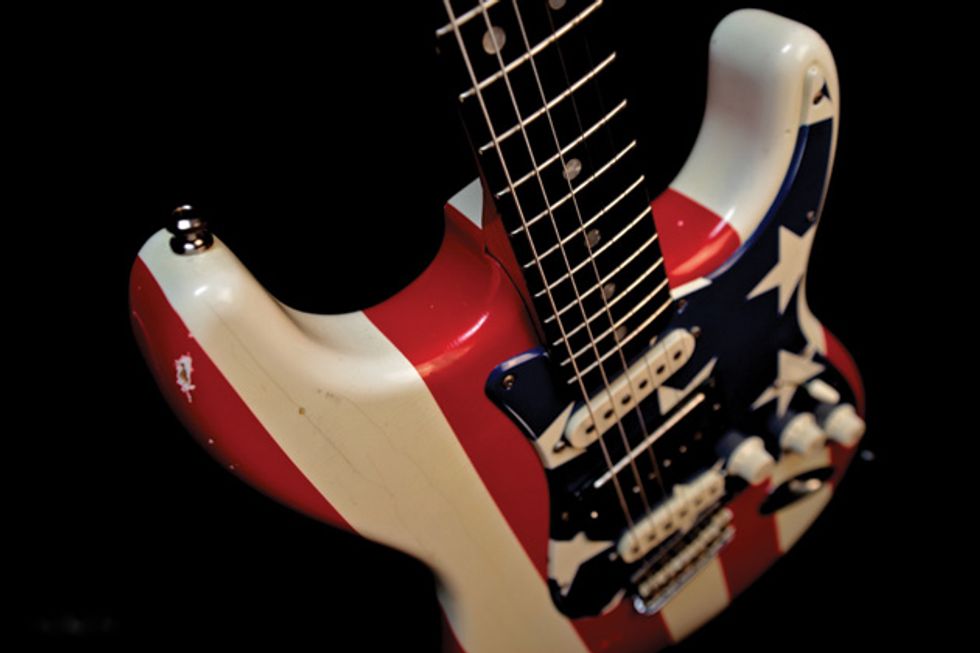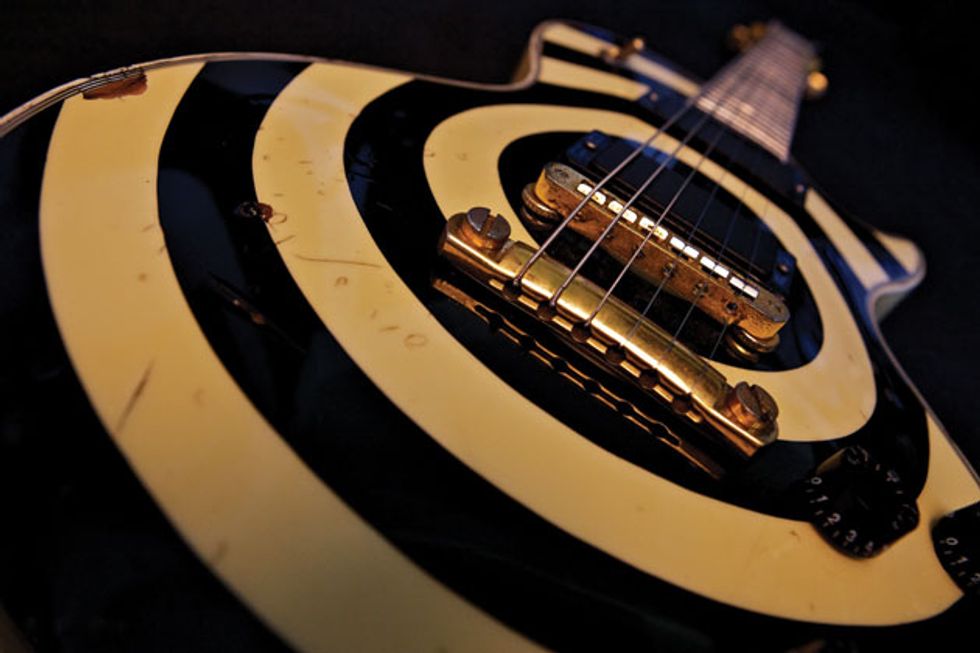 About fifteen years ago, Lisa S. Johnson was working as a technical sales representative for Kodak. In order to gain a greater knowledge of Kodak's product line, she bought her own professional grade camera equipment and began shooting still images in her spare time. As fate would have it, one night she found herself at the Iridium Jazz Club in New York, the Monday night court of one, Les Paul. The always-gracious Paul allowed Johnson to photograph his guitars, which, unbeknownst to either of them, sent Johnson on a quest that would span years and send her far and wide in search of guitar players old and new.
The culmination of that journey is available now. 108 Rock Star Guitars is a 396-page, leather-bound behemoth brimming with beautiful, elegant images of some of the most iconic and recognized instruments the world has ever known. The subjects who allowed their most prized possessions to be photographed by Johnson reads like a veritable who's who of rock guitar royalty. More than that though, Johnson's work is threaded with personal stories detailing her own epic adventure to discover and celebrate these wondrous instruments. It wasn't always easy, but it came out looking oh, so good.