Tonal Tinker Toys: Reader Pedalboards 2018
When it comes to pedal puzzles and putting together your dream sound rig, there's no right way—just your way. Check out these boards from your fellow readers, and be inspired!
Michael Wickett: Octa-Switching
"The Carl Martin Octa-Switch forms the center of my setup," says Michael Wickett. "I play a Fender Strat straight to the house through the Radial JDX Direct-Drive, with all drive and distortion coming from the pedals. The eight presets of the Octa-Switch let me go from regular rhythm (loops 3, 5, and 7) to distorted rhythm (loops 4 and 5) to lead (loops 2, 7, and 8)."
The stomps on this homemade board are powered by a Voodoo Labs Pedal Power Digital and a Pedal Power 2+ (under the Digital). The custom case was made by Stompin-Ground.
The signal path is as follows:
TC Electronic PolyTune (with buffer)
TC Electronic Viscous Vibe
Carl Martin Octa-Switch (with buffer off), switching eight loops:
Loop 1: TC Electronic Hypergravity Compressor and Electro-Harmonix POG2 for organ and synth sounds
Loop 2: Barber Burn Unit EQ overdrive/distortion for lead sounds
Loop 3: Barber Half-Gainer low-gain overdrive for fundamental sounds
Loop 4: Barber Direct Drive distortion for heavier rhythm
Loop 5: Ernie Ball VP JR 25K for allowing volume changes without affecting drive
Loop 6: TC Electronic Nova Modulator and TC Electronic Nova Delay
Loop 7: Way Huge Aqua-Puss Analog Delay
Loop 8: TC Electronic Hall of Fame Reverb
All to the Radial JDX Direct-Drive set to Combo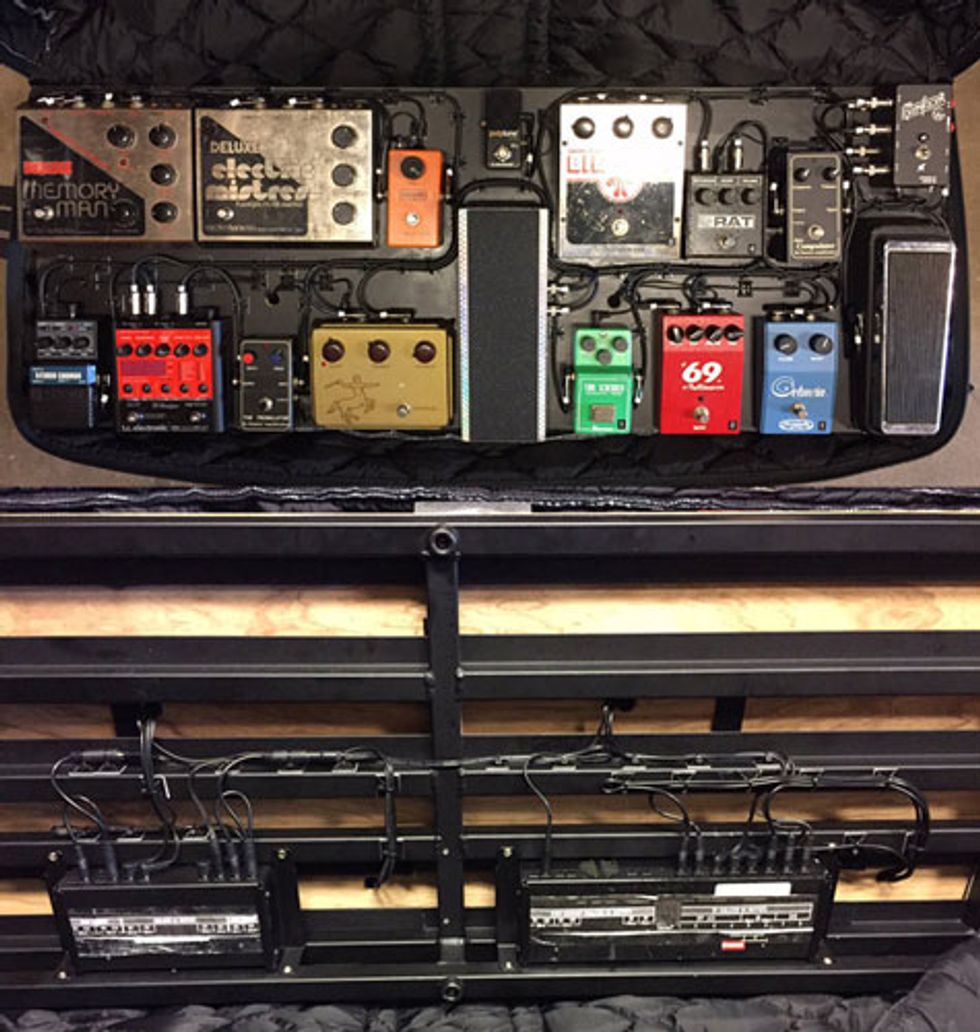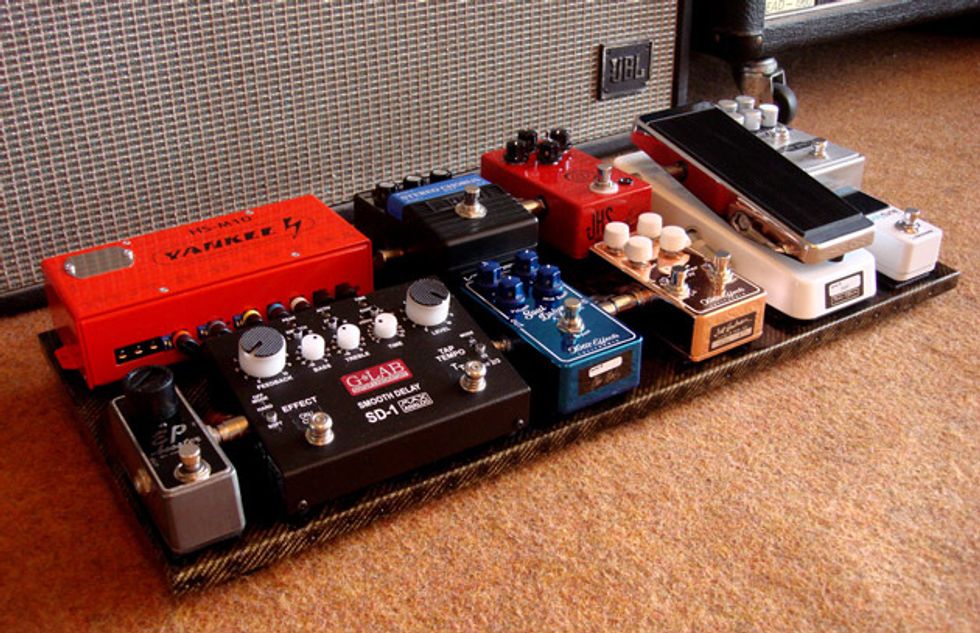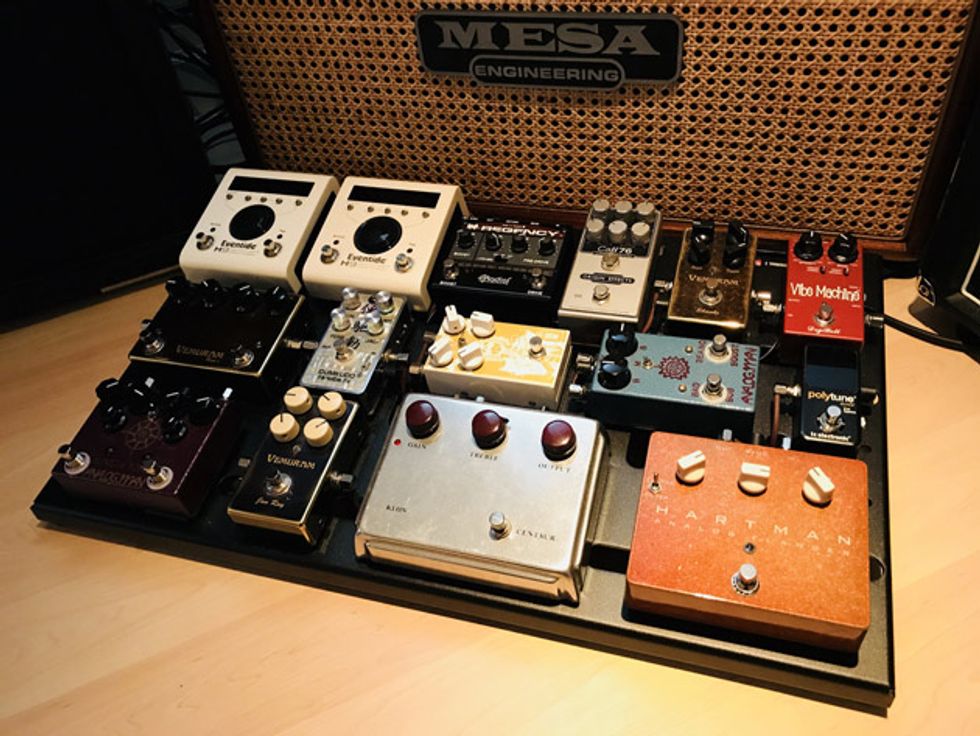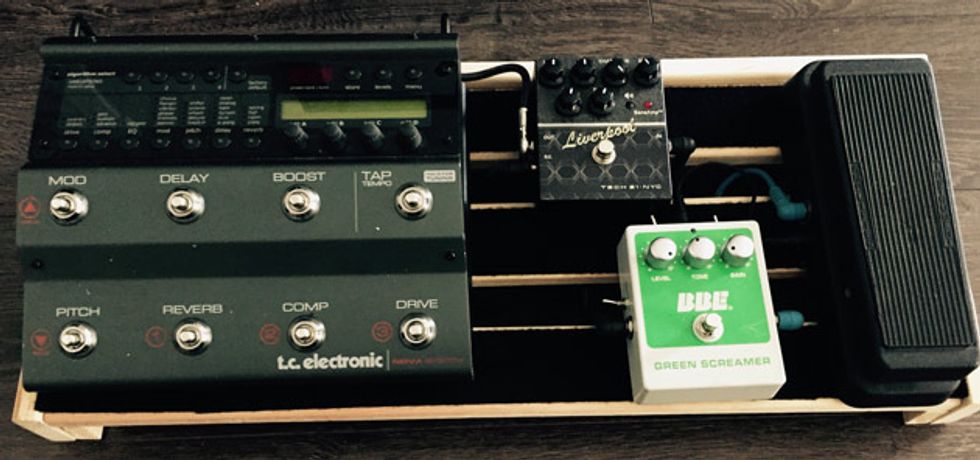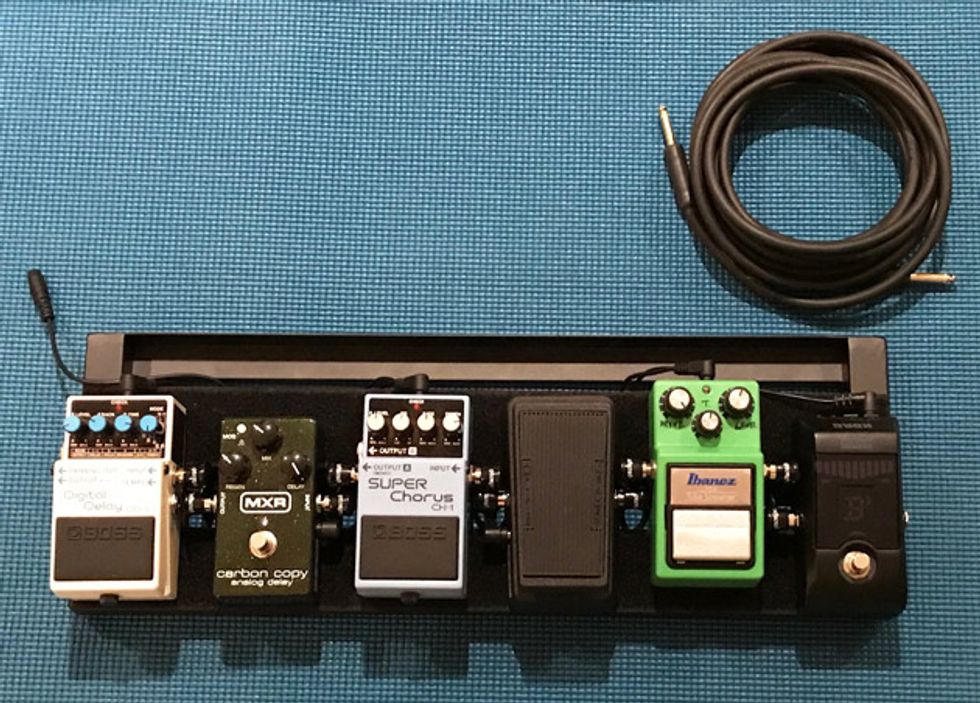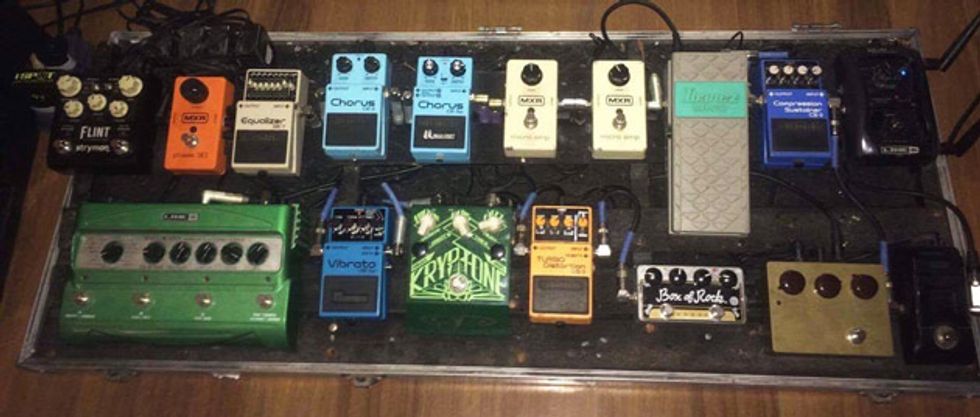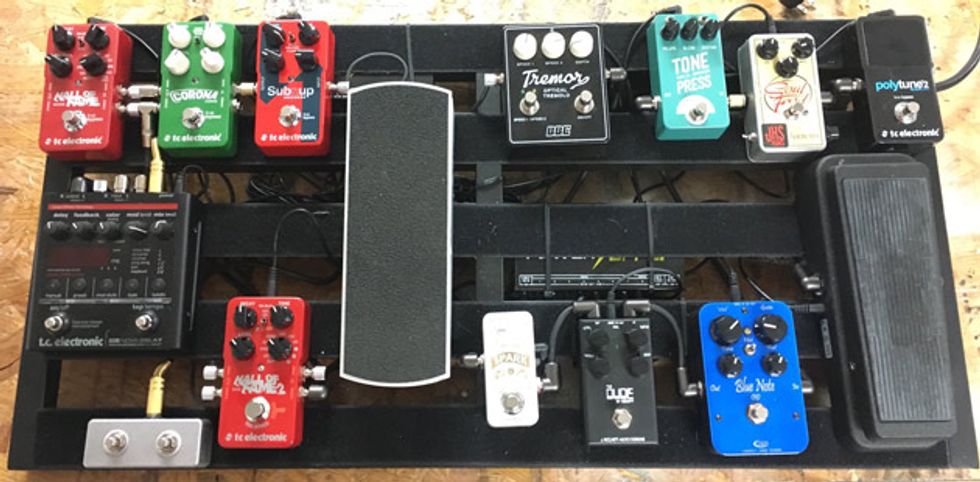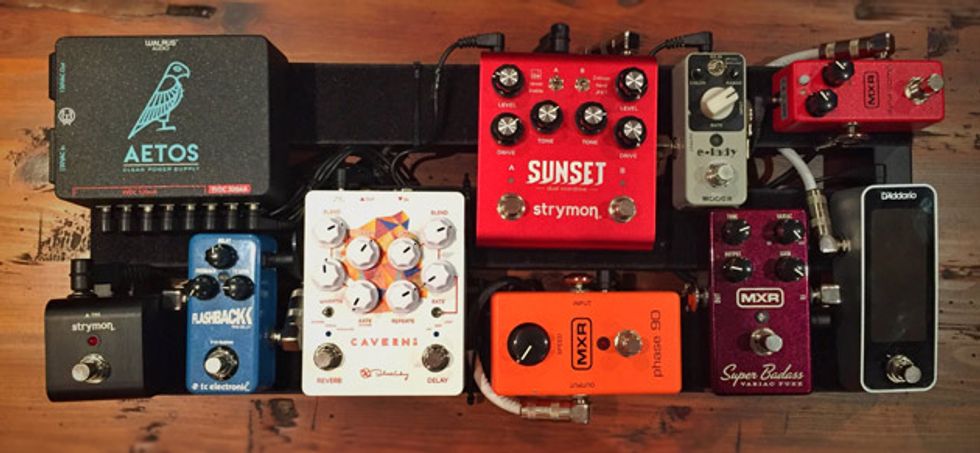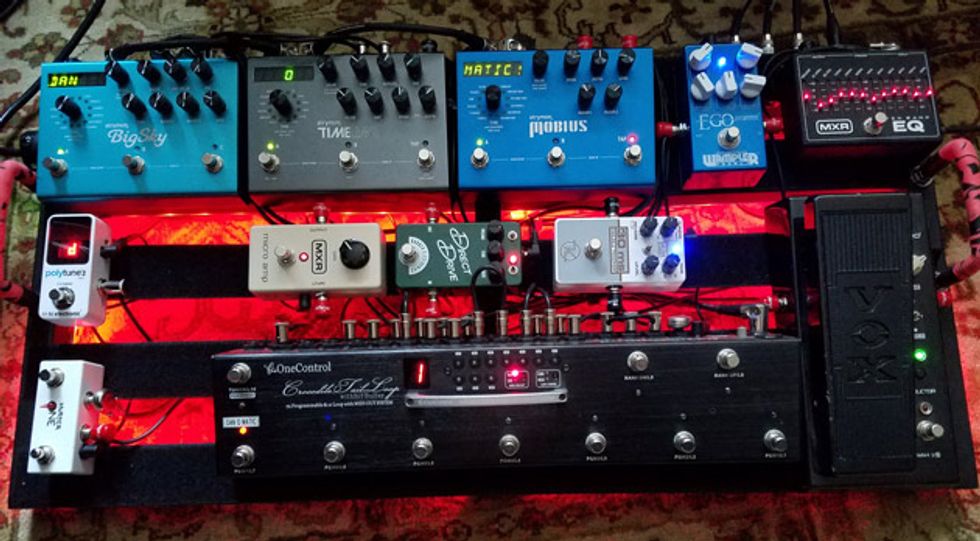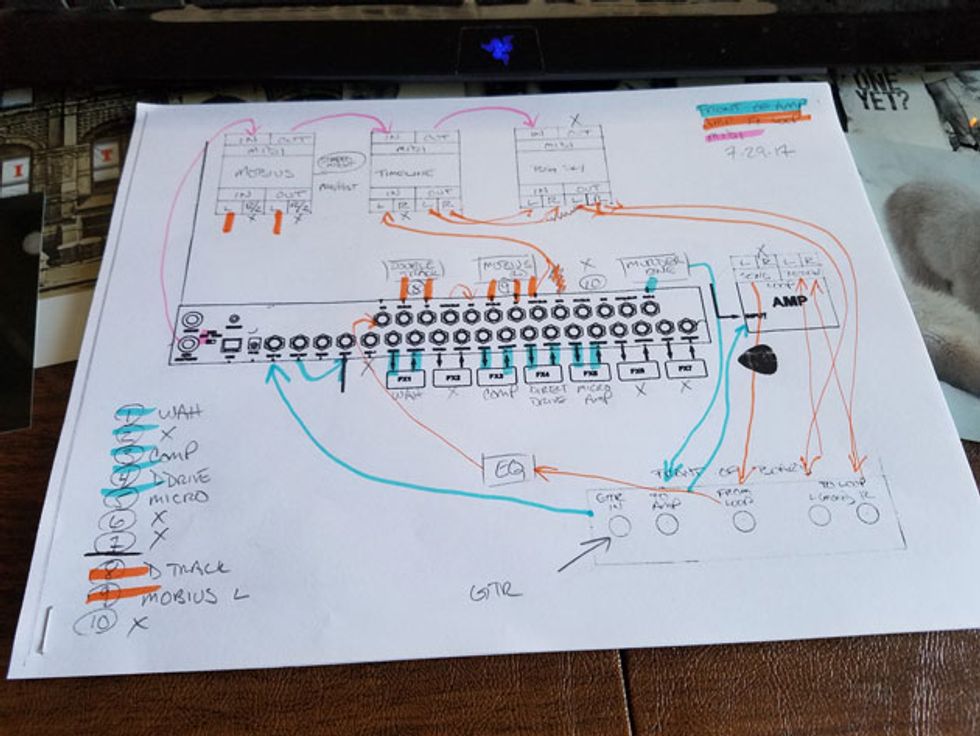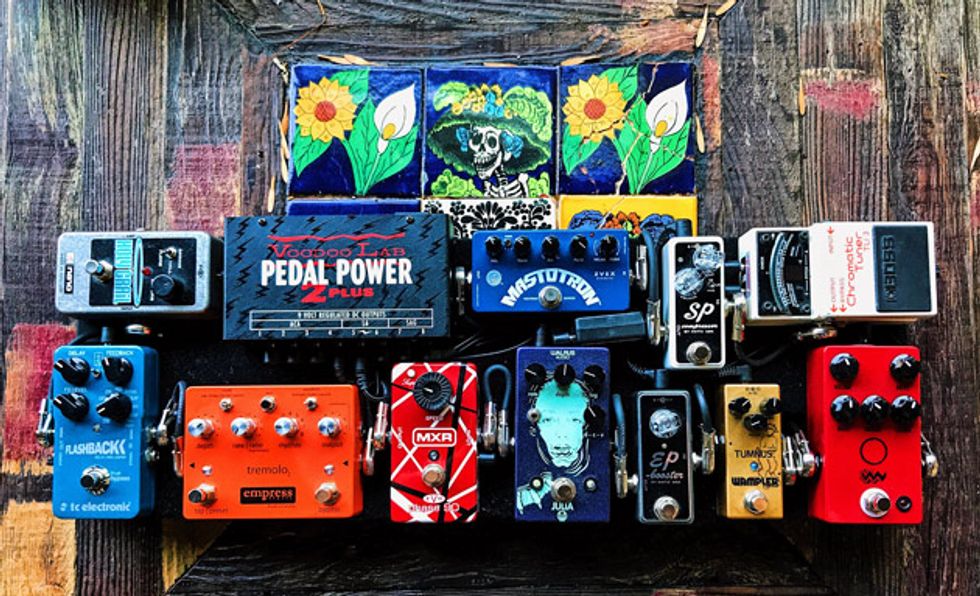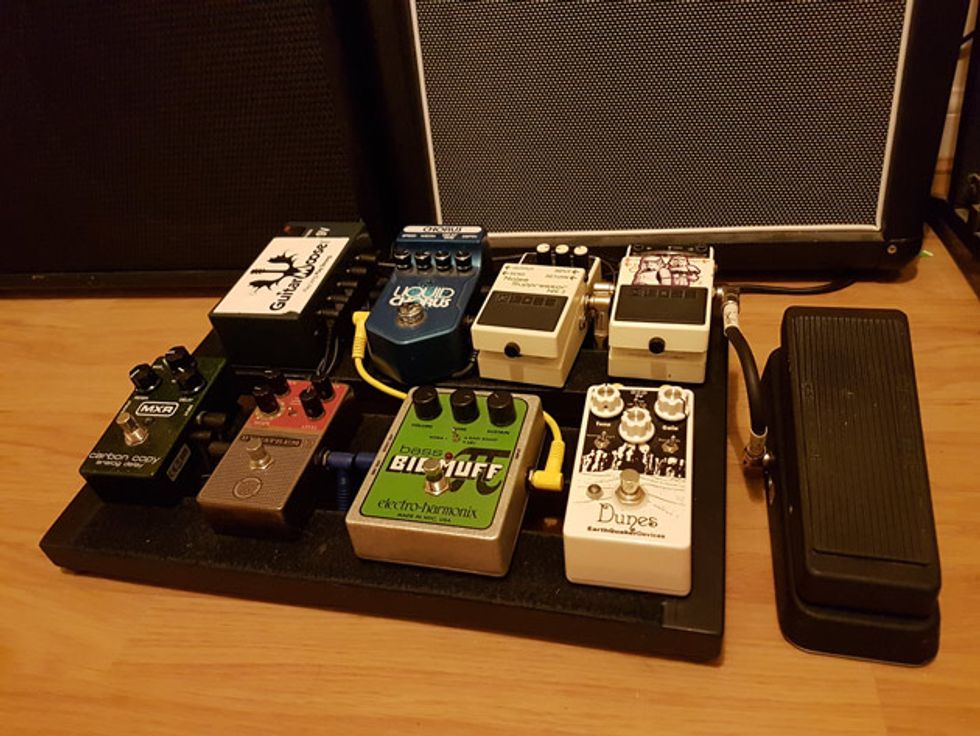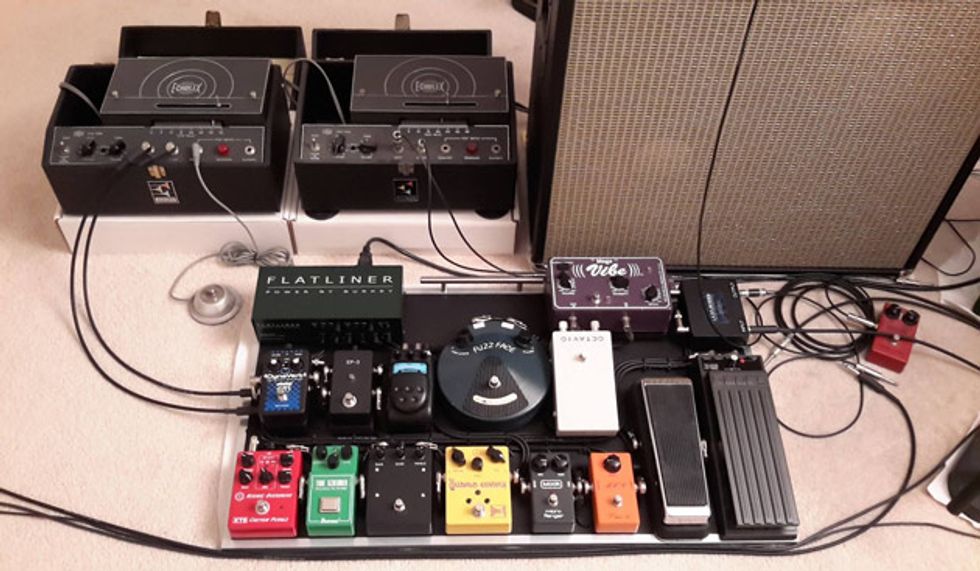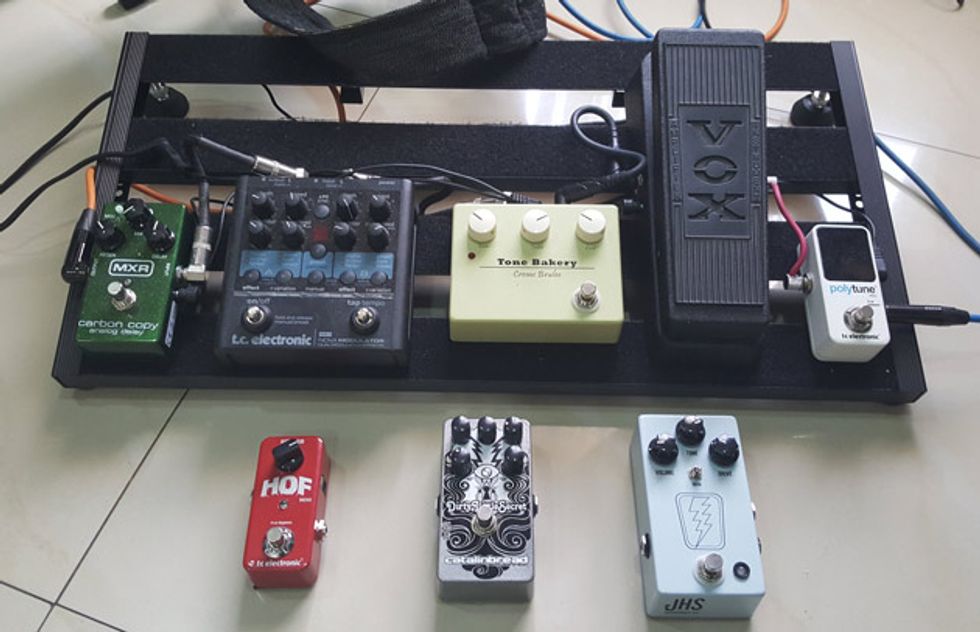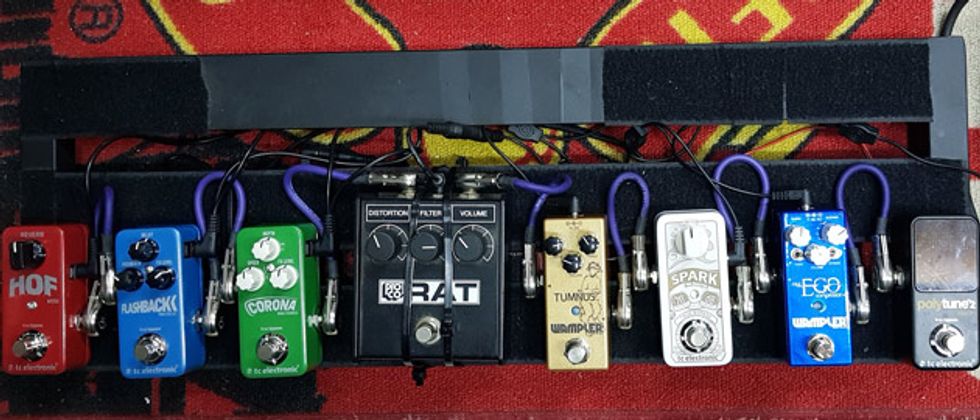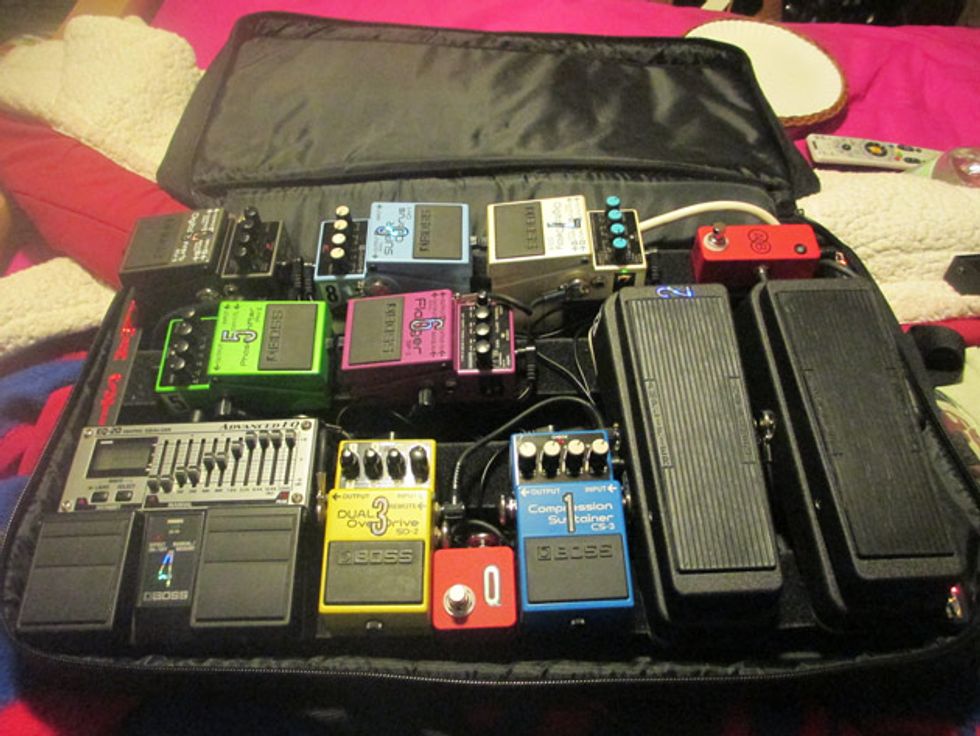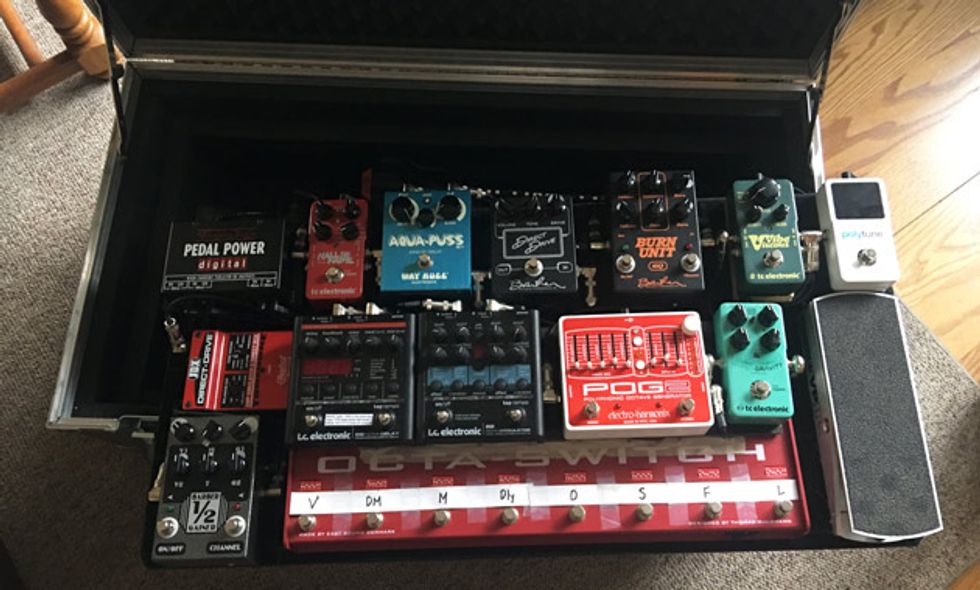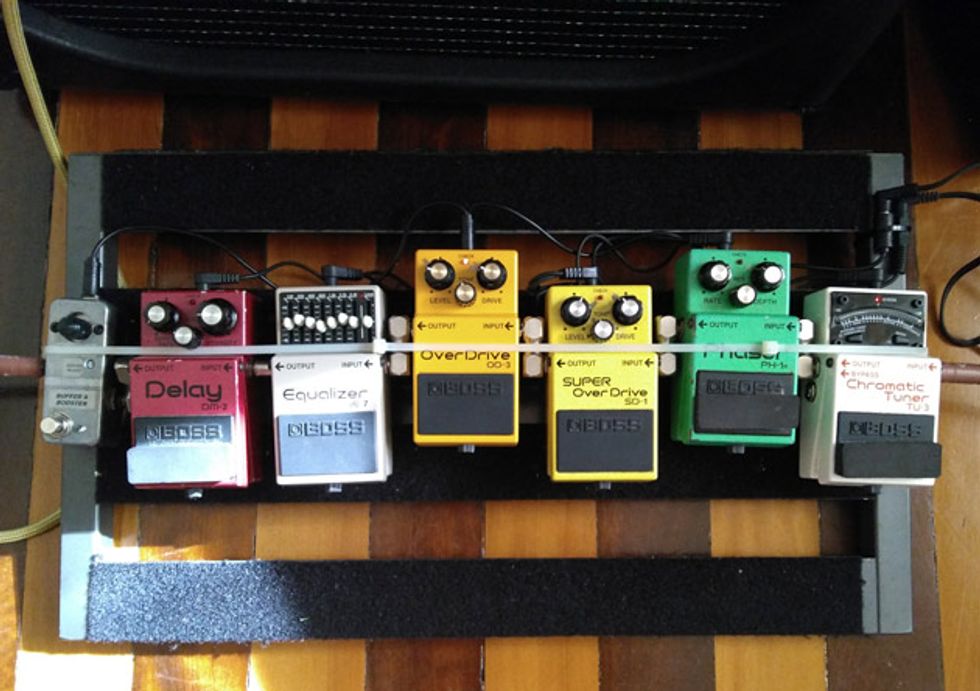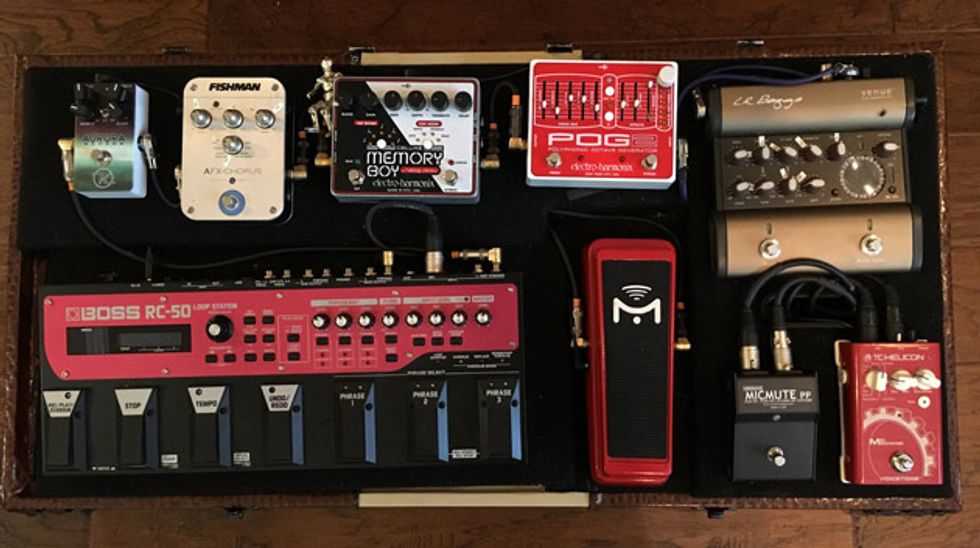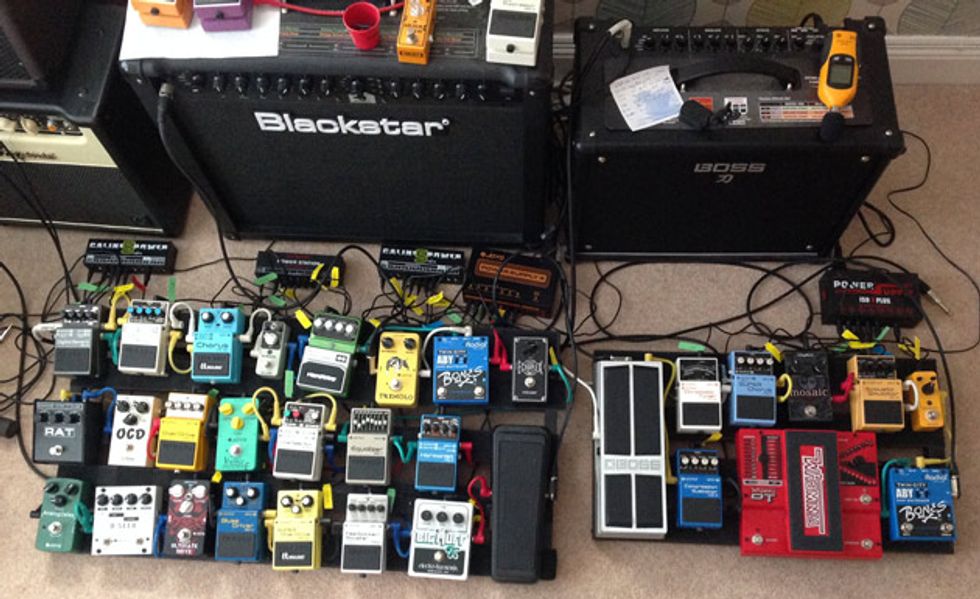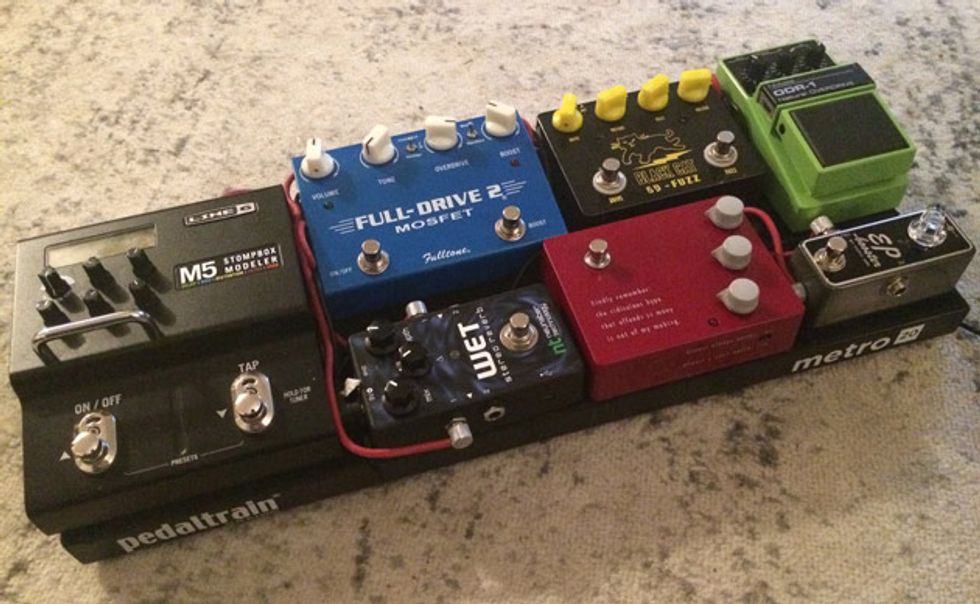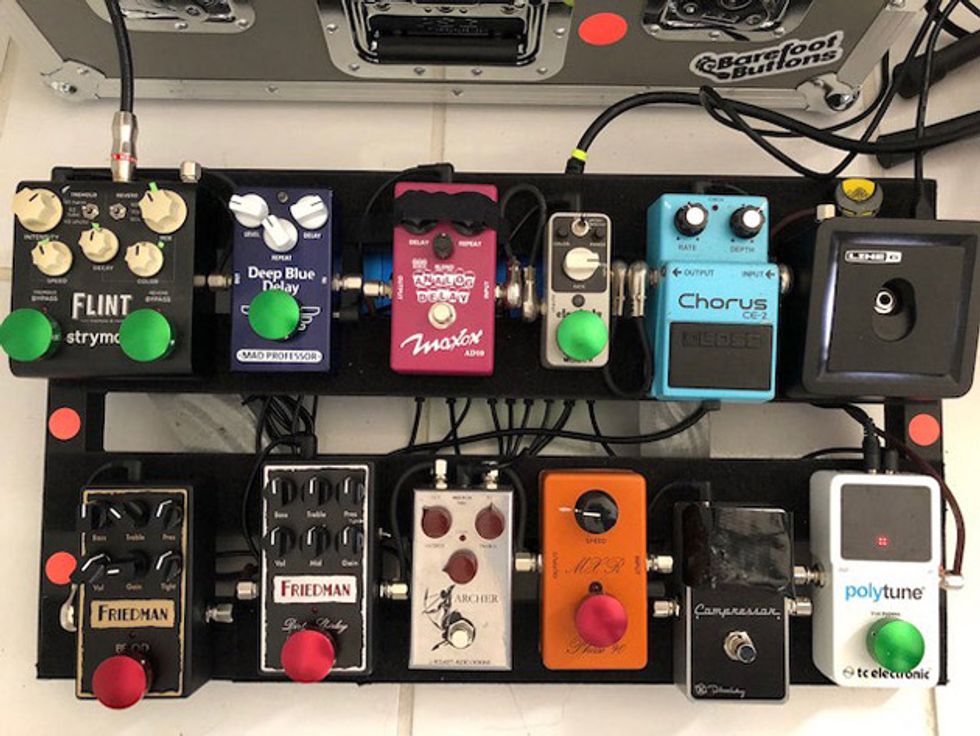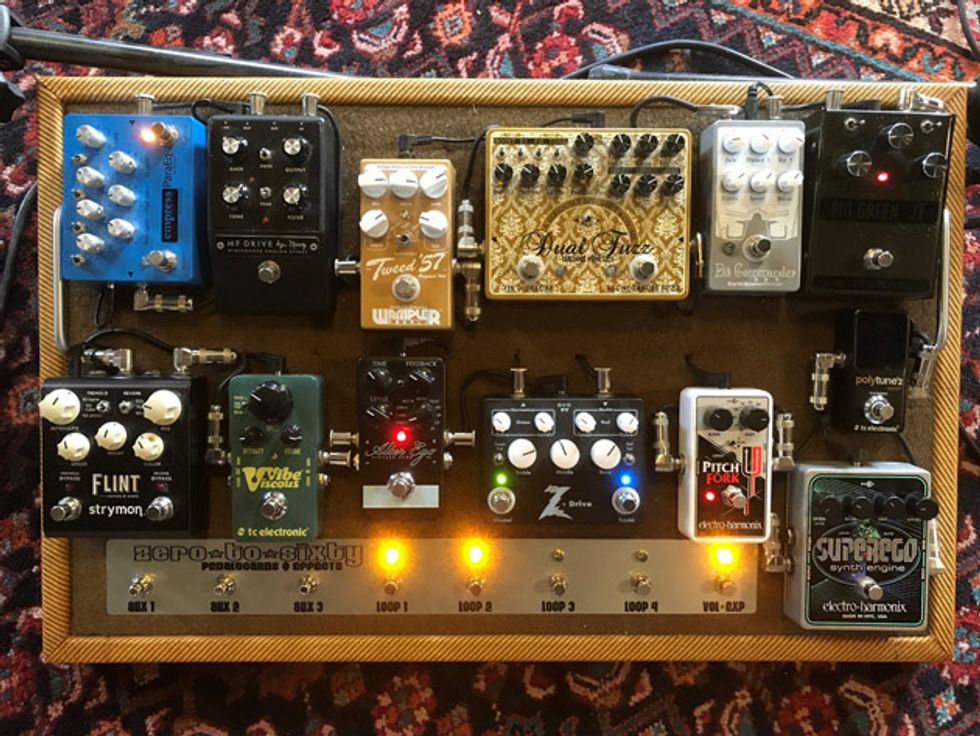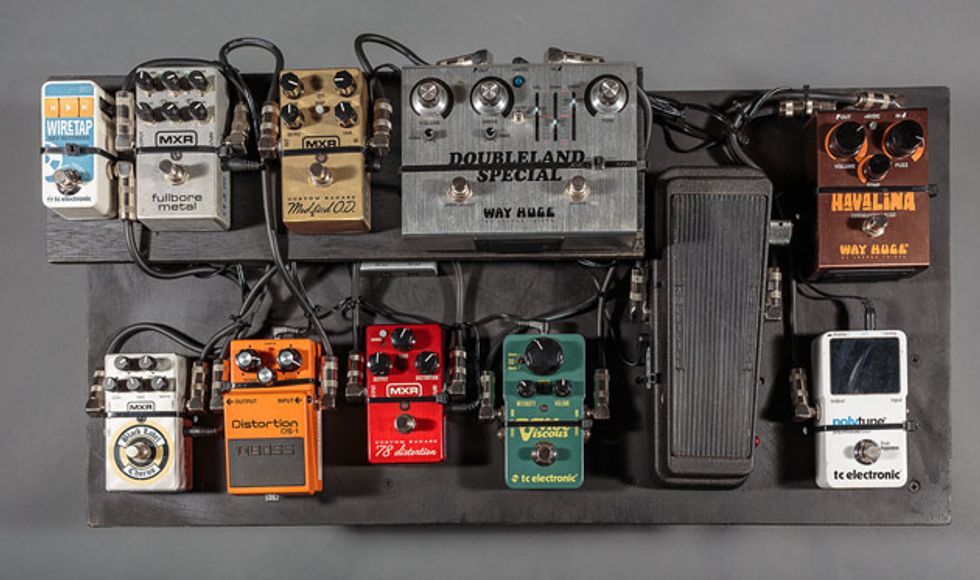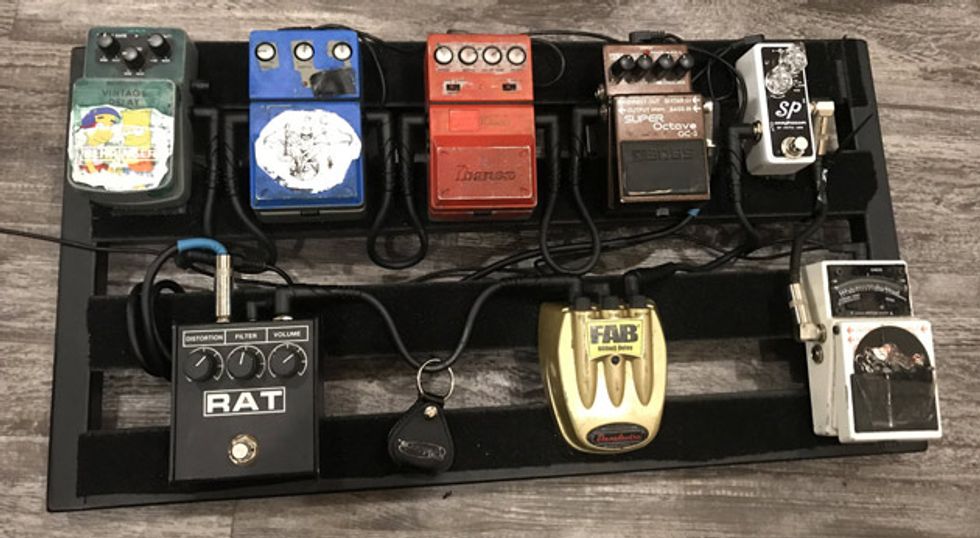 It's that time of year, when Premier Guitar readers from such disparate places as Florianópolis, Brazil, to Katy, Texas, share with us their prized collection of sonic goodies. All kinds of players write in: Sunflower Bean's frontman/guitarist Nick Kivlen goes down memory lane, describing how he acquired, through many years and sources, all the pedals he loves. Simon Gotthelf, who has his own YouTube channel dedicated solely to the world of guitar and demoing gear, shows us his fave pedal configuration. A few session guitarists give advice on grab-and-go stomp setups. And then there are dozens of players who call themselves "bedroom" guitarists, many of whom know more about how to wire up a board than some stars featured on Rig Rundowns. Now, let's dig in!