When Pedal Builders Come to the Rescue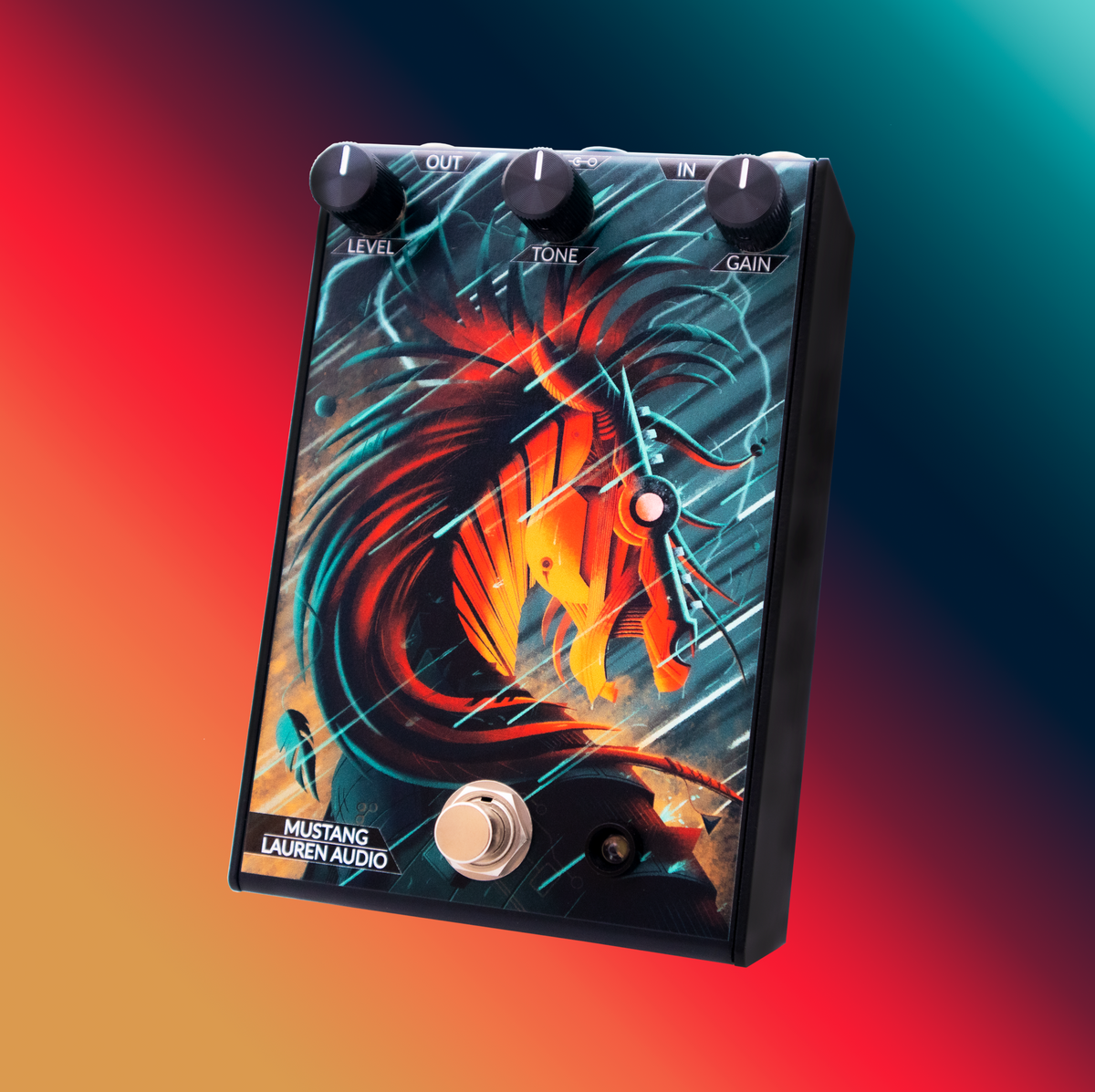 After our columnist had a serious accident, respected indie pedal maker James Mackey organized the community to help. Here's his story.
Summer 2022 sure was crazy for me. Between trying to keep my small pedal business alive and juggling the few other hustles I have going to survive financially in this current economic climate, things were pretty hectic. Then, in August, I was involved in a serious car accident … a head-on collision. Thankfully, the airbag and seat belt saved my life. I stumbled out of the car, completely shocked and humbled to be in one piece after I saw the wreckage. While I will most likely be dealing with the resulting lumbar issues for the rest of my life, I can't express how grateful I am to still be here.
My dear friend James Mackey, who runs a small pedal business here in California called Lauren Audio, reached out to me shortly after the accident. James hosted a benefit in our pedal builders' community a couple of years ago. I donated one of my Atari Fuzzes, and our friendship blossomed from there. Now, he organized a raffle to benefit us, involving nearly 40 independent pedal makers. So, since this issue's cover story is about builders, let me take this opportunity to introduce you to James and his work.
Lauren Audio focuses on creating studio-inspired effects and modules, while also offering PCB design and prototyping services to other makers. The Mustang, which is their current pedal offering, is a class-A overdrive based on one of the most iconic recording channels, the Neve 1073. Supercharged with a modified gain control and variable feedback, the Mustang has quickly become an indispensable tool for some players. Built with high-quality parts, this pedal runs at an internal 24V just like the classic Neve rack unit, for impressive headroom and dynamic depth.
James, I know all about your rad pedals, but what is your musical background?
My first real instrument was the trumpet. While I was in high school band, someone introduced me to FruityLoops and digital production. I was blown away. I had begun DJ-ing in high school and making my own tracks. This became so accessible with DAWs. This was my first intro to effects. I really loved finding new plugins, but I spent the most time looking for distortions and saturators. I mostly studied mixing and production by bouncing between a few community colleges. I moved to Los Angeles, as I had gotten a job at Guitar Center. From there, I went to Perfect Circuit, then British Audio Engineering (BAE). I recorded and mixed in my spare time. I moved back down to Orange County after a five-year run in LA, and began Lauren Audio in 2016.
I was working with a partner who was a metal guitarist. He had designed a pedal in the aim of a metal distortion/OD. I wanted to design pro audio gear, but since we had the pedal design, it seemed like a logical first step. I added a multi-clipping option, some extra goodies, and we had our first pedal: the Spitfire. During this time, I was picked up by a local touring band as a front-of-house engineer. I learned a lot working in different venues, and got to hear lots of different rigs. I've since focused on Lauren Audio full-time. I have the pleasure of playing guitar often when designing and testing, and every now and then I'll do some mastering for friends.
What drew you into DIY, building, and then designing effects pedals and gear?
I had always liked building things. I was super into LEGOs as a kid. I've always wanted to make my own things, so I guess it wasn't a big leap. At Perfect Circuit, I worked in the warehouse near the tech bench. I would always bug the techs about what they were working on. I was already into gear, but seeing the repair process and internals of lots of different pieces changed my trajectory. We had the ability to pitch new ideas at BAE, and I really enjoyed being able to test prototypes. I was always trying to think of something new to impress my boss, so my gears were constantly turning for audio designs.
How did the raffle start? I am truly grateful, humbled, and blown away by it.
Credit goes to Al from The Cultured Guitarist[podcast]. We knew about your accident but weren't aware of the depth of the situation. It was really sweet to see how far your vibes have spread through the community. I, too, am blown away by the support this community has offered.
What do you foresee yourself building 10 years from now?
I really look forward to building pieces specifically for mastering. My goal is to build my own mastering rig. One of my first concepts was a mastering EQ, and I still aim to make it a reality. Long term, I would like to help design renewable energy systems.
YouTube It
Check out a demo of Lauren Audio's Mustang, based on the Neve 1073 preamp.