Rig Rundown: Dashboard Confessional's Chris Carrabba
Take a look at the vintage electrics, delectable Martins, and essential effects that help power the band's brand of emo rock.
In early May 2015, Premier Guitar crashed Dashboard Confessional's rehearsal in Nashville and met with Chris Carrabba between songs. Carrabba revealed the acoustic/electric rig that drove Dashboard from emo obscurity to the soundtrack of Spider-Man 2.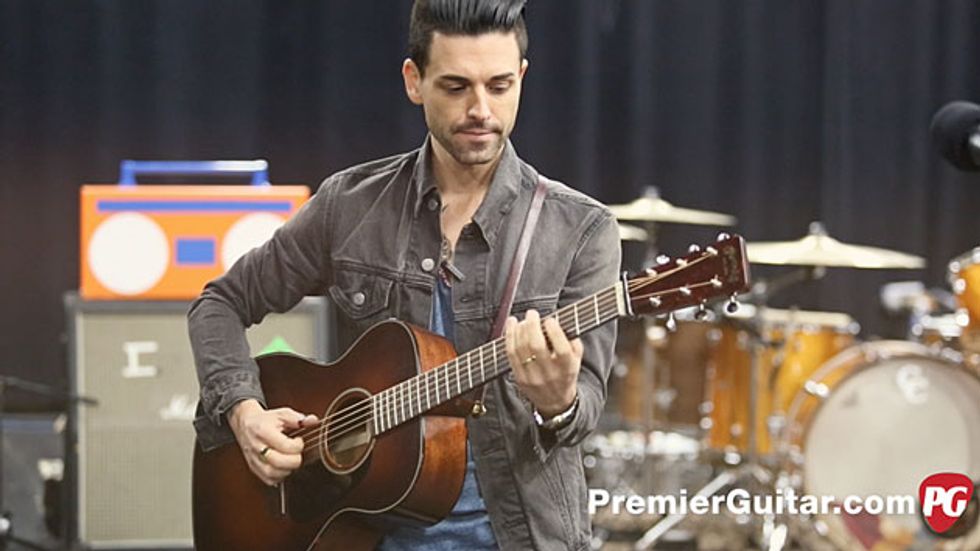 A special thanks to Carrabba's tech Dane Poppin for helping us sort out all the details.