Transforming a guitar's sound with a new set of pickups is exciting, but it's not always easily doable without routing. We've assembled 10 options designed to serve up delicious P-90 tone, but sized to slip right into your humbucker-routed guitar.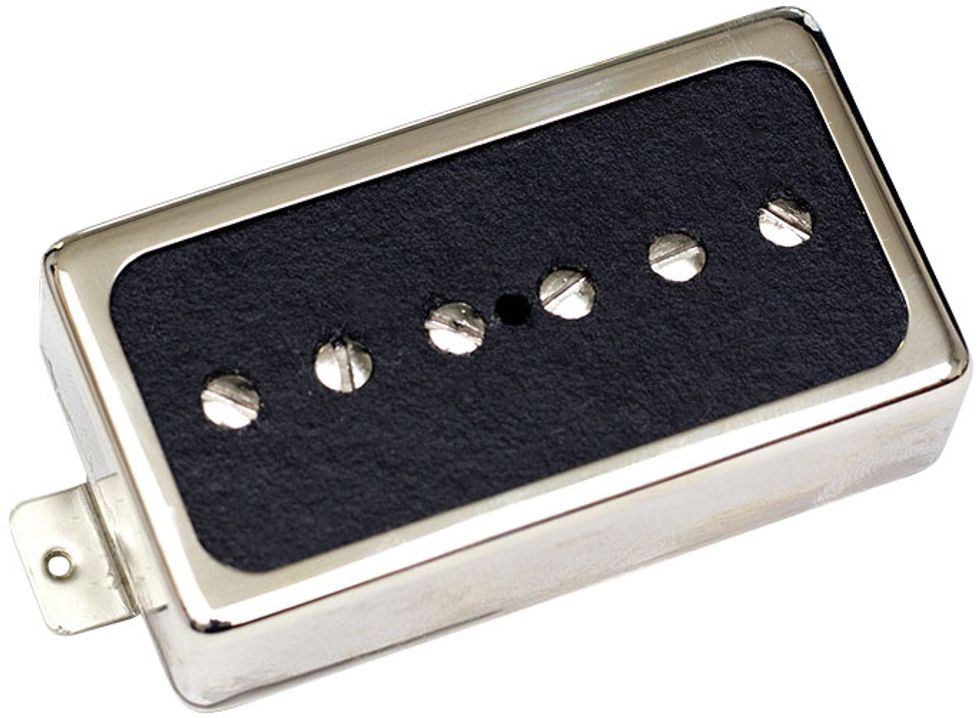 PORTER
H90 Standard
These low-wind pickups offer snappy and brighter single-coil tones for those in need of more chime and less power, and can be ordered with custom wood tops.
$130 street
porterpickups.com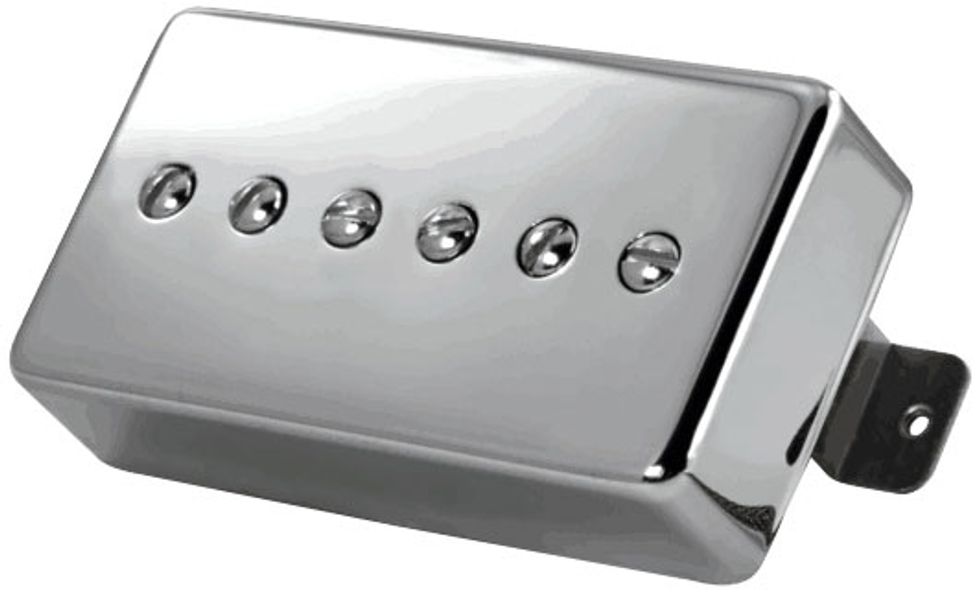 FRALIN PICKUPS
P90 – Humbucker
Boasting clear lows, thick mids, and percussive highs, this vintage-voiced P-90 was designed for versatility, clarity, and snarly midrange, and is available in a number of finishes.
$129 street
fralinpickups.com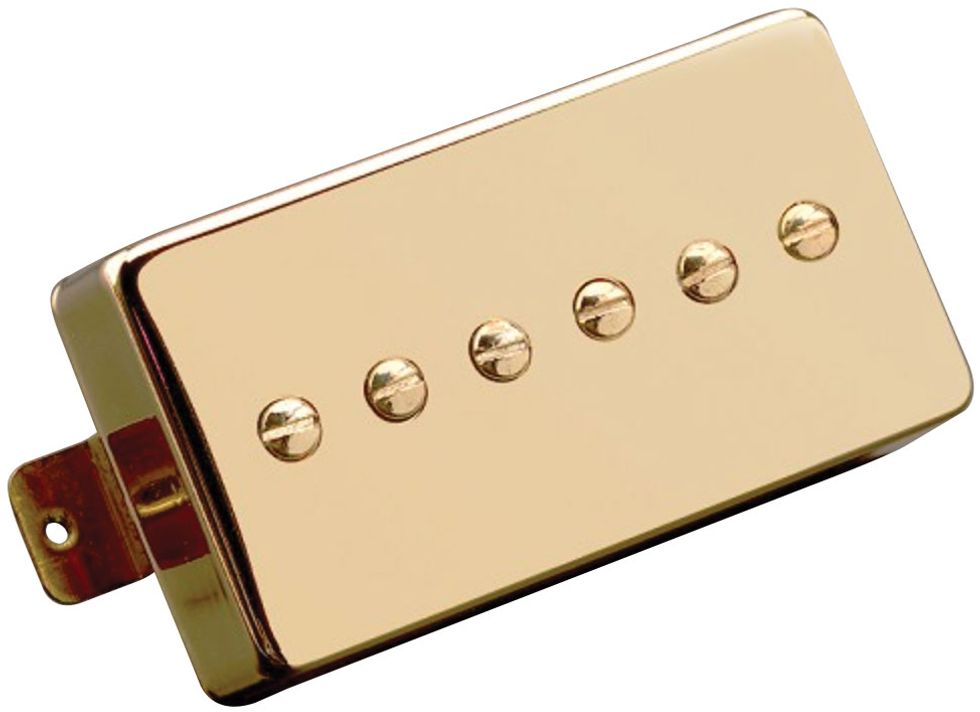 GFS Pickups
Dream 90
These P-90s are reported to provide fat, warm-yet-crunchy body, and can offer full humbucking performance when both pickups are selected, because the neck pickup is reverse wound.
$29 street
guitarfetish.com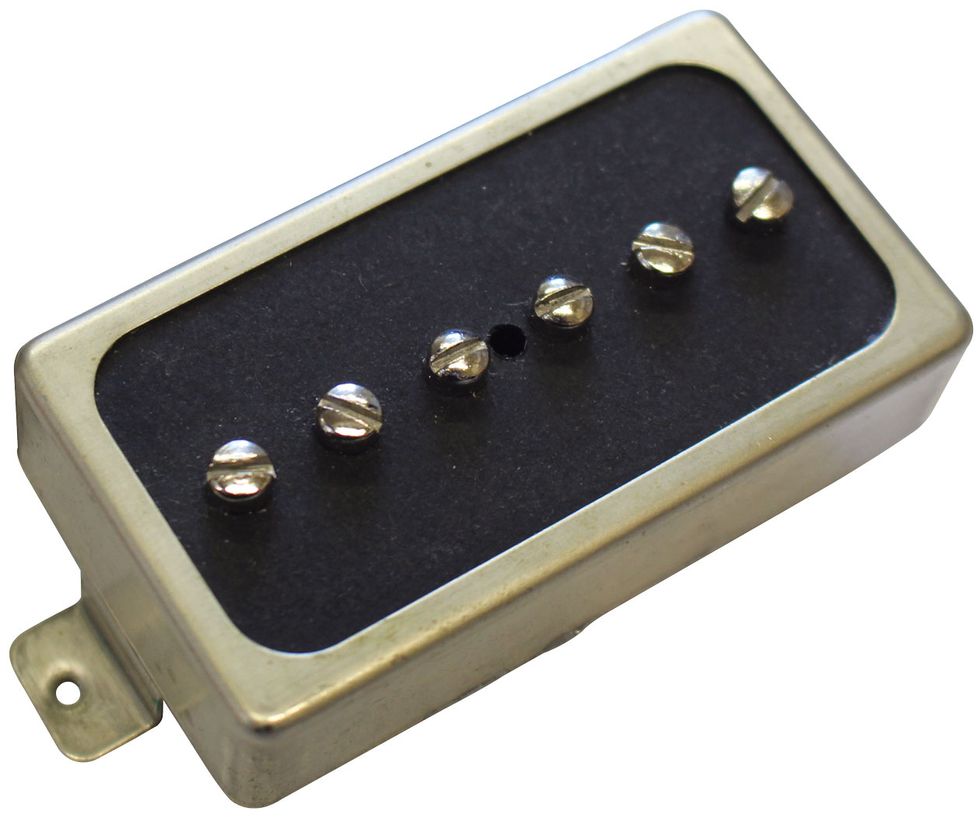 HOUSE OF TONE
Heavy House P94
Based on the company's House Special P-90, this pickup brings all the power and tone of a true P-90 but in a humbucker package—measuring 7.4k for the neck and 7.8k for the bridge.
$129 street
houseoftonepickups.com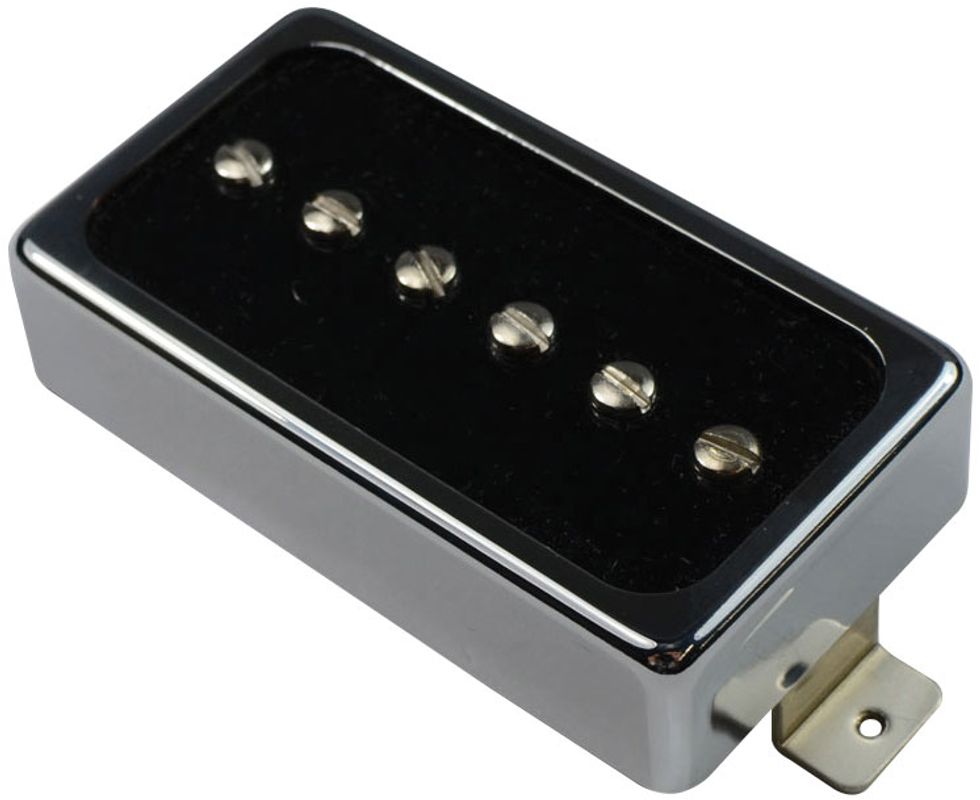 MOJOTONE
Humbucker Sized P-90
A faithful recreation of a vintage P-90, these pickups feature spec plain enamel wire, alnico 4 magnets for the neck for clear and fat sounds, and alnico 5s for the bridge for bite and grind.
$99 street
mojotone.com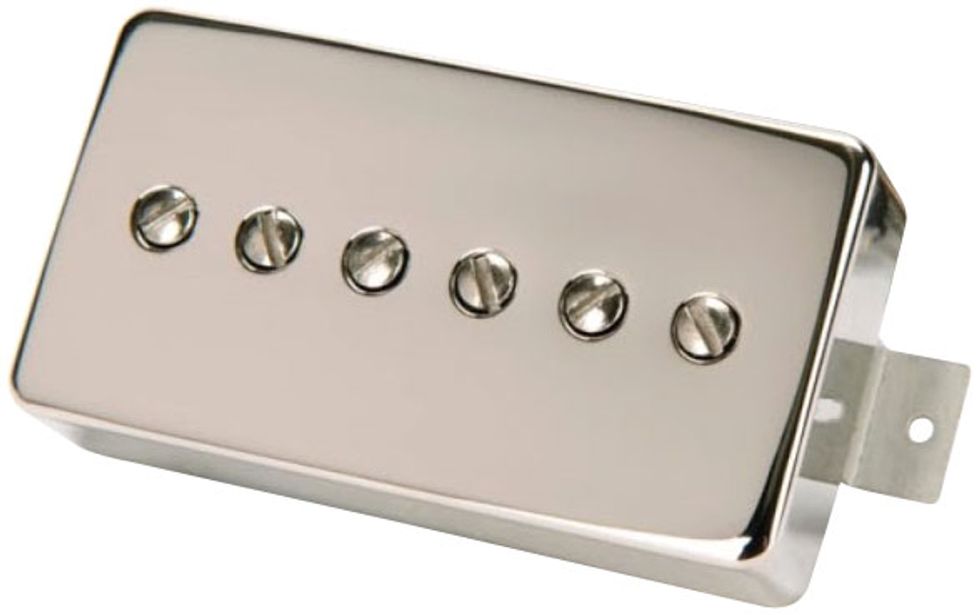 THROBAK
Pro-90
For those chasing authentic tone, these pickups duplicate the construction, materials, and growl of a vintage '50s-era P-90 by using the company's proprietary Vintage Core specifications.
$215 street
throbak.com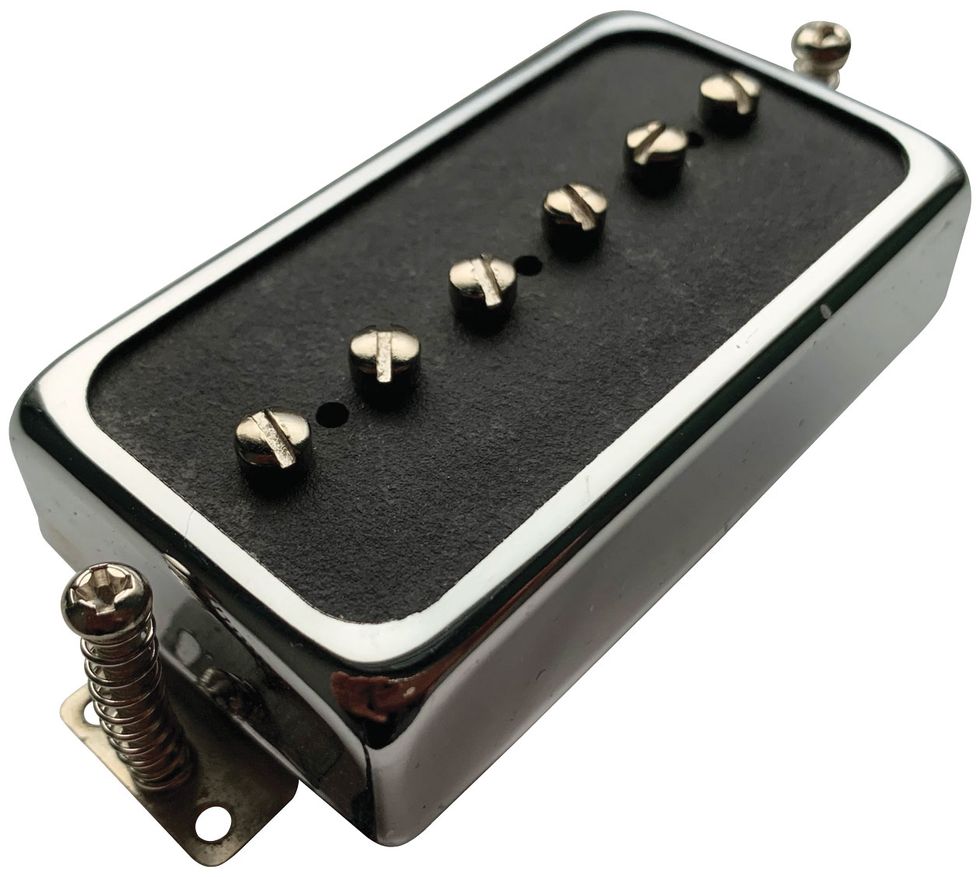 THE CREAMERY
Hum-90
Housing alnico 2, 4 , or 5 magnets and 43AWG coil wound around its humbucker-sized P-90 bobbins, these pickups are said to offer single-coil tones with clarity, presence, and a defined voice.
$115 street
creamery-pickups.co.uk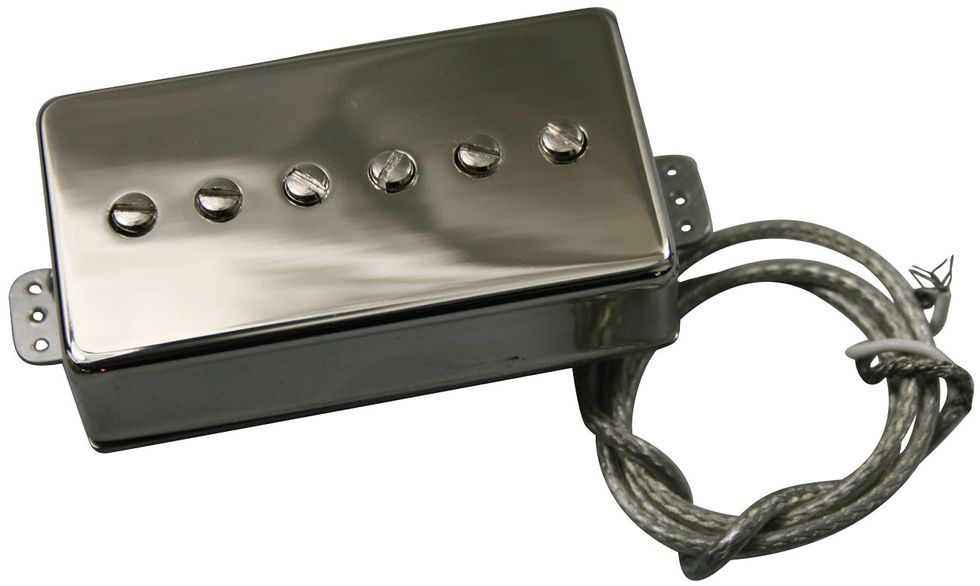 RIO GRANDE PICKUPS
Fat Bastard
These single-coils are designed to offer plenty of crunch by capturing the classic P-90 tone of the 1950s with "a little South Texas funk" thrown in.
$148 street
riograndepickups.com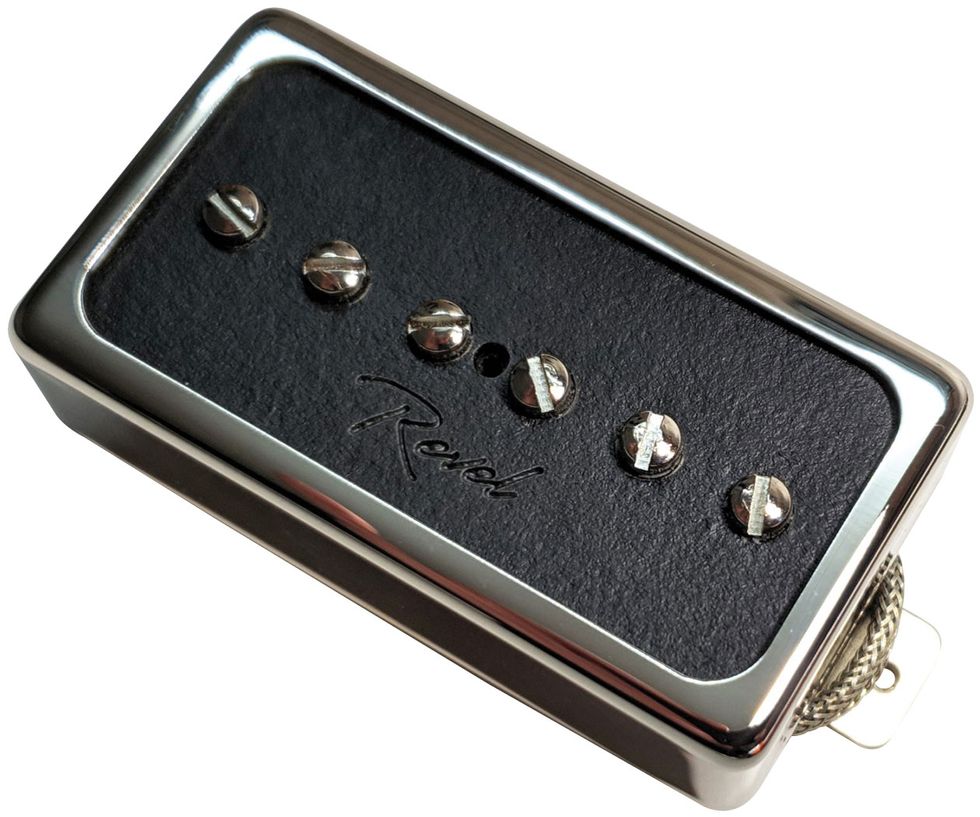 REVEL
V-90
Regardless of your style, these degaussed alnico 5 pickups were made to be touch sensitive, respond well to pick attack, and provide tight lows, grinding mids, and singing highs.
$130 street
revelcustompickups.com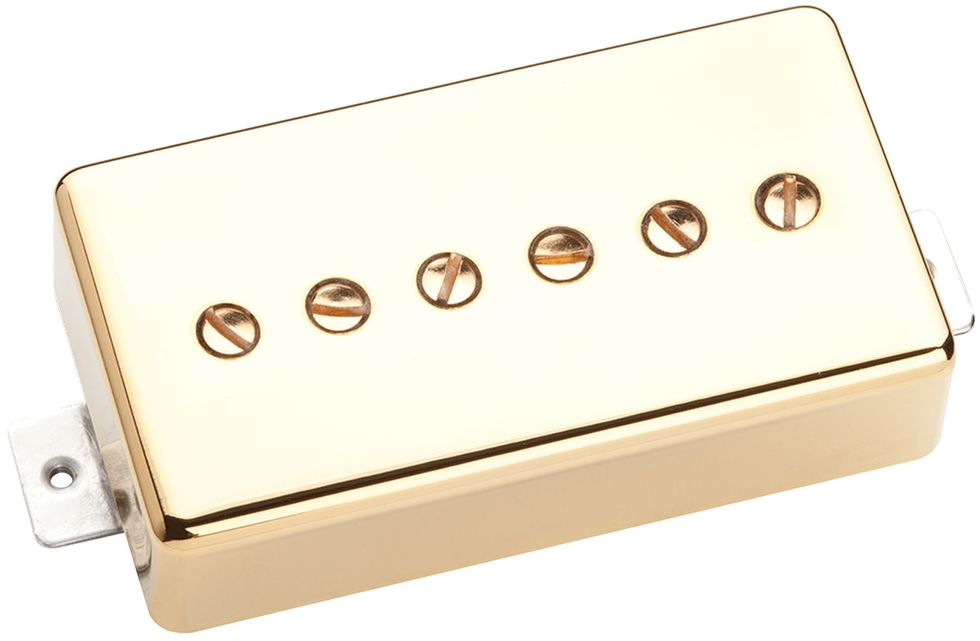 SEYMOUR DUNCAN
Phat Cat
Constructed to serve up the cut and edge of a classic P-90, these handbuilt pickups utilize a pair of alnico 2 magnets for more sustain and a compressed attack, and vacuum wax potting for squeal-free operation.
$89 street
seymourduncan.com
---